Today marks the one-year anniversary of Southern California's very own Great Wolf Lodge, an indoor water park and resort that brings a wave of fun for any family.  We had the pleasure of visiting for my daughter's birthday a few months back,and brought the whole family…our toddler included.
Is Great Wolf Lodge fun for toddlers? Read on to find out!
This post may contain affiliate links. All thoughts and opinions are my own.
We had so much fun at the Great Wolf Lodge.  A howlin' good time, you might even say.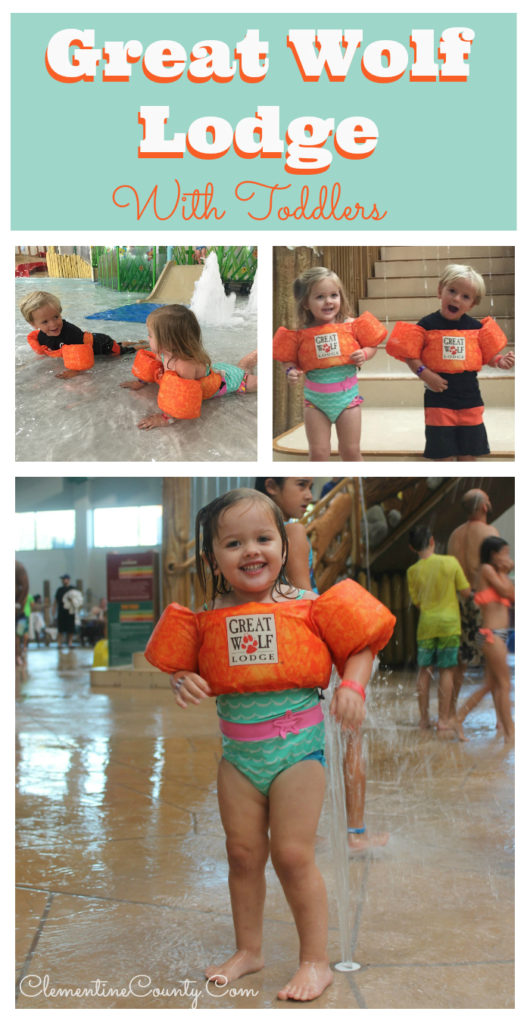 Before Your Stay at Great Wolf Lodge
You've probably already figured out that the Great Wolf Lodge boasts 105,000 square feet of slides, pools, and waves.  But the resort offers fun on dry land with an arcade, bowling alley, virtual reality theater, salons, and tons of dining options.
Read this overview before your stay.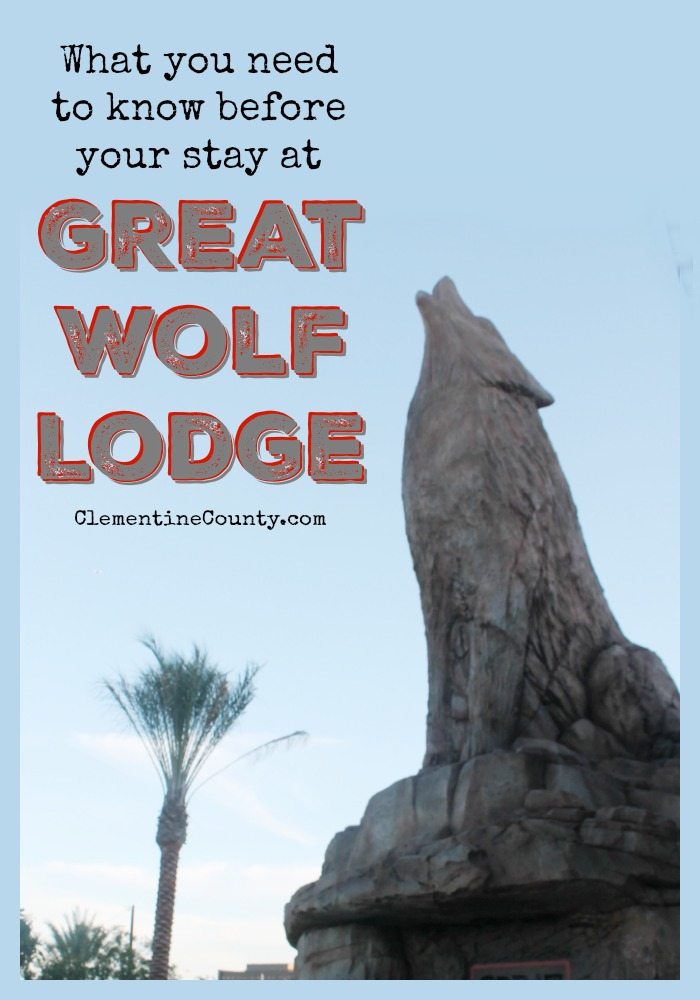 Water Park Features for Toddlers
My two-year-old loved our stay within the water park!  She already thinks she's a fish so she felt right at home in the water.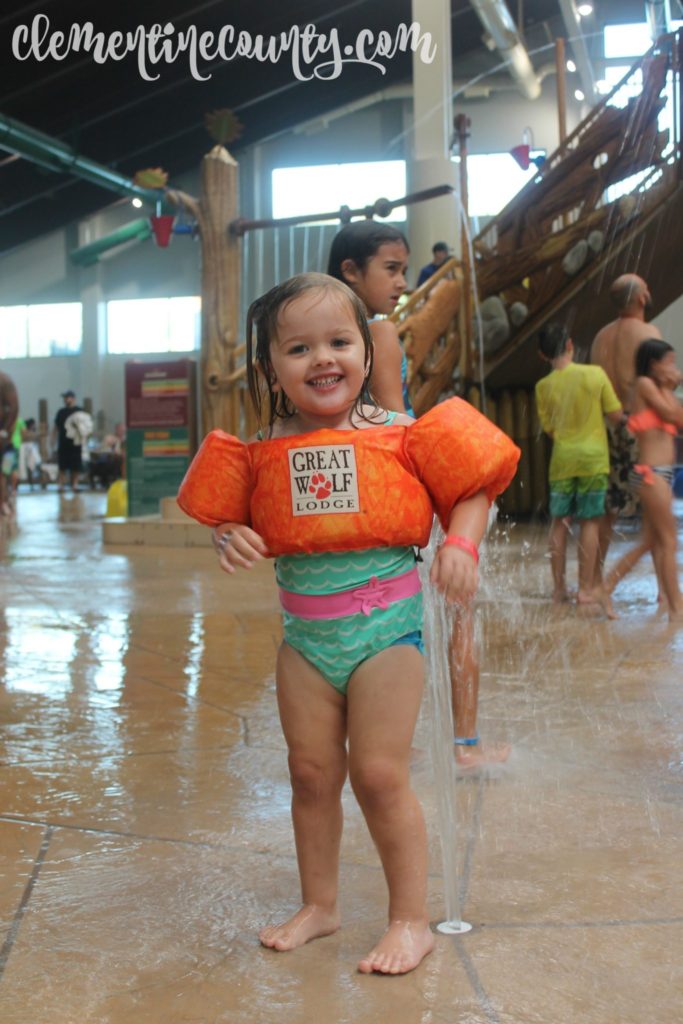 Because we spent the majority of our time swimming, I'm focusing on the water park component. But know, there's so much more offered at the lodge!
Some of her favorite attractions included:
Club Paw Pool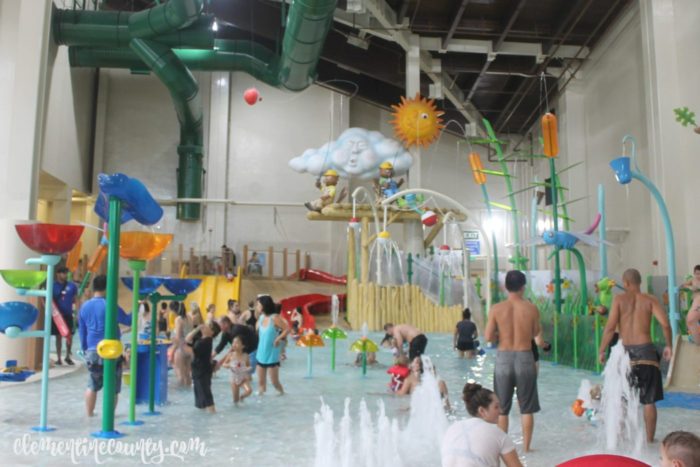 Wade through the Club Paw Pool playground.  There are slides of varying degrees of bravery, plus tons of water features for little ones to explore.  In the background, you'll see red and yellow slides.  A helpful attendant guides guests so that a parent can wait at the bottom.

Fort Mackenzie 
Geared for children of all ages, toddlers might also enjoy Fort Mackenzie.  Like a park playground structure, you'll climb, slide, and explore.  You'll find that some slides are designated for younger guests, which makes waiting a little easier on toddlers.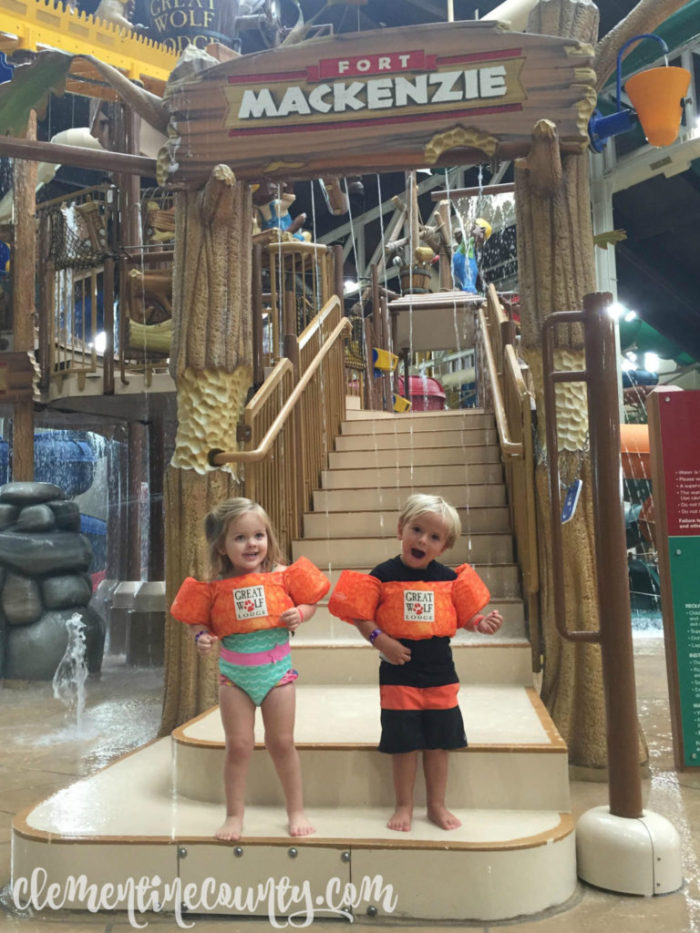 Another feature of the Fort Mackenzie area is the gigantic bucket that fills with water and then dumps avalanches of water on you.  My older kids loved it; the toddler not so much.  There's a warning bell as the drenching approaches, so just move out of the area when it sounds.
Crooked Creek
Lazy Rivers are a bit of misnomer.  The river is more like slightly unmotivated.  Moving water pushes along guests in inner tubes (both single and double) around a meandering track.  It's not racing, but not slow either.
My two-year-old couldn't sit in the inner tube by herself, so I would either go in with her or hold her as I floated behind.  It's a good break from chasing little ones.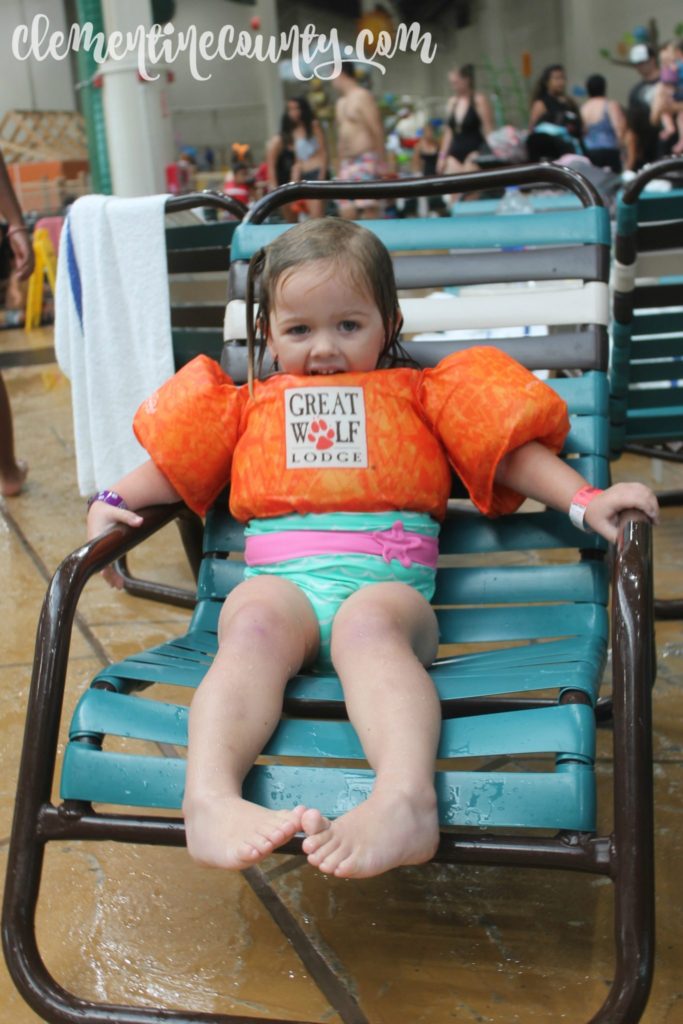 Speaking of taking a break, there are countless lounge chairs set up for relaxing and chatting.
Is Great Wolf Lodge Safe for My Toddler?
Height Requirements
Upon entry into the water park, children are measured and given waterproof bracelets that grant entry to various attractions within the water park.  Green means free access, yellow partial access, and red restricted.  Each portion of the park features a sign with the colors allowed.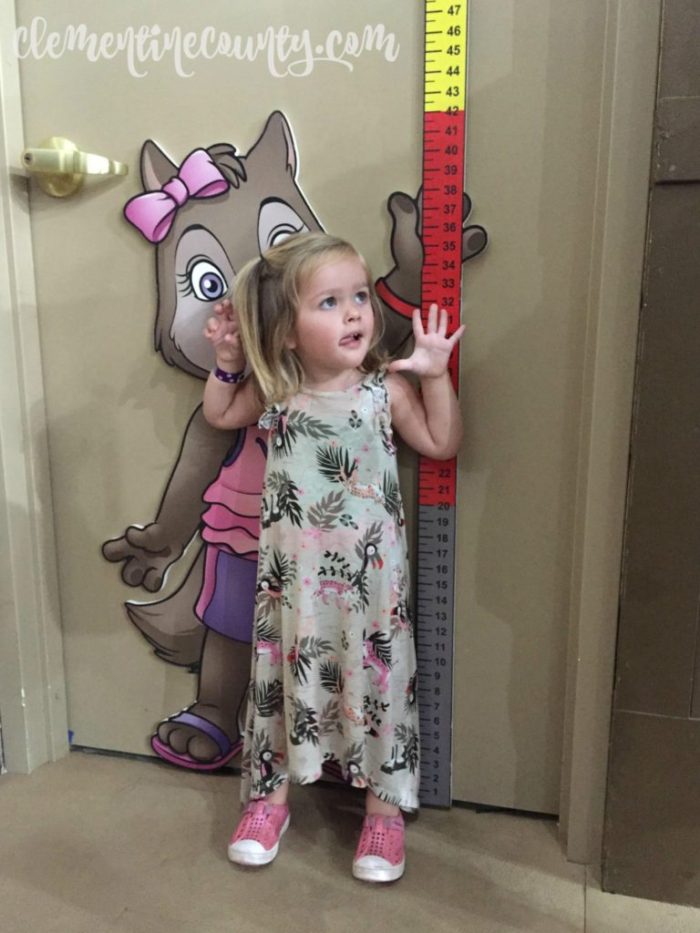 Free Life Jackets
My toddler thinks she can swim.  She can't.  I was thrilled that life jackets of varying sizes and styles (traditional life jackets & puddle jumpers) were offered for all guests, free of charge.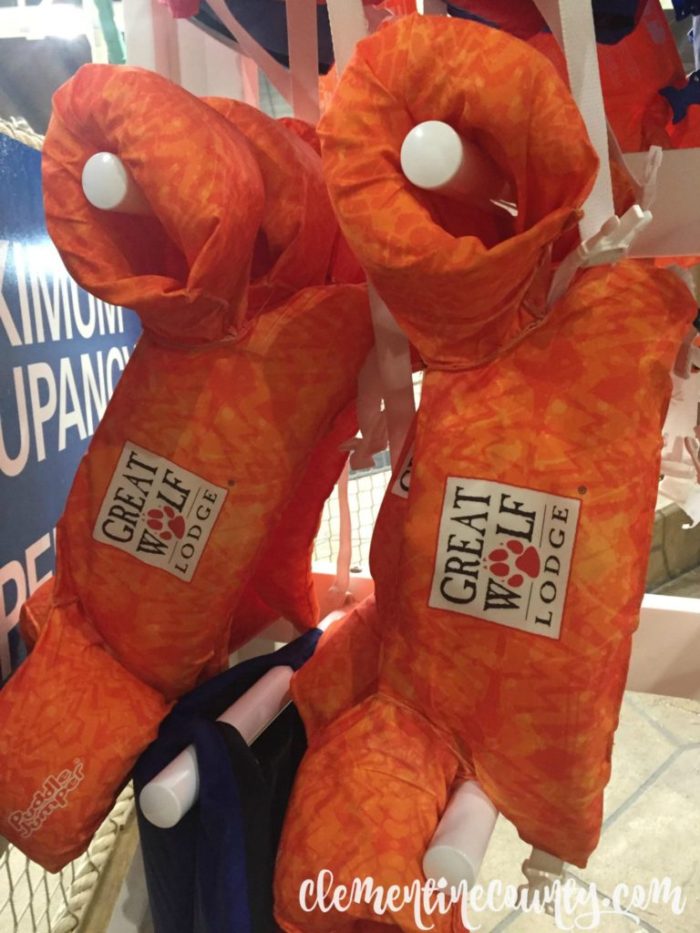 My seven-year-old even put one on for the wave pool when she wanted to swim solo.  Made me feel better.
If you'd prefer, you can nab one of your own from Amazon.  However, skip flotation devices as they are not permitted.
Plenty of Life Guards
Around each water feature, you'll find trained life guards paroling.  Parents should still keep a close eye on children, but it's reassuring to have an extra set of eyes on your children.
There are tons of offerings for older and more comfortable swimmers within the water park.  My big kids adored the slides and wave pool.  There's also an outdoor pool perfect for families to splash around in.
From the grown-ups to the youngest member of our family, we would highly recommend Great Wolf Lodge.  Head over to the Great Wolf Lodge site for reservations.