As one school year ends, the next one races in.  It's my first official day of summer, and I'm already planning and preparing for next year.  Each year I swap out themes, typically something that I like (Disney) matched with a space that will be engaging and exciting for the students who will fill the seats.  Having just seen a screening of the new Cars 3, I knew I needed a Cars 3 bulletin board for my classroom.
I received complimentary tickets to a screening of the film to facilitate this review.  All thoughts and opinions are my own.
Lightning McQueen is a legend in the racing world.  But legendary is often synonymous with old.  Can he keep up with the new tech heavy race cars, like Jackson Storm?  Cars 3 brings viewers back to the track to watch McQueen (voiced by Owen Wilson) speed back to the top or speed into retirement.  With the help of a new race technician Cruz (voiced by Cristela Alonzo), McQueen rolls through racing history in search of inspiration.
New Cars
Jackson Storm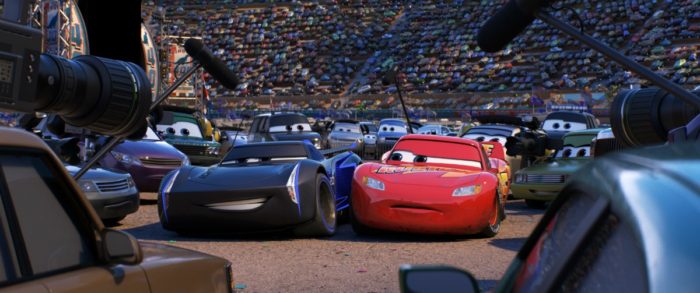 From Radiator Springs to the raceway, the cars we know and love have returned for the latest installment in the Cars trilogy.  But there are a couple of new faces to meet.  The villainous new-comer Jackson Storm (voiced by Armie Hammer) is full of speed and full of himself.  Check him out in this video clip:
Cruz Ramirez
Saddled with a reluctant student, Cruz Ramirez is tasked with aiding an aging Lightning McQueen.  Her unconventional training ruffle McQueen.
Without spoiling the plot, it's Cruz and McQueen's relationship that inspired to start the 2017-18 school year.  Don't stress, kids.  We still get to have summer.  But this teacher loved seeing the wisdom being passed and the relationship between trainer and driver.  Plus, having a girl car in a leading role always makes me smile.  Cruz has big dreams, and a team of friends to help her reach them.
This new car is going to be everywhere!  Toy stores, Disneyland, and even my classroom.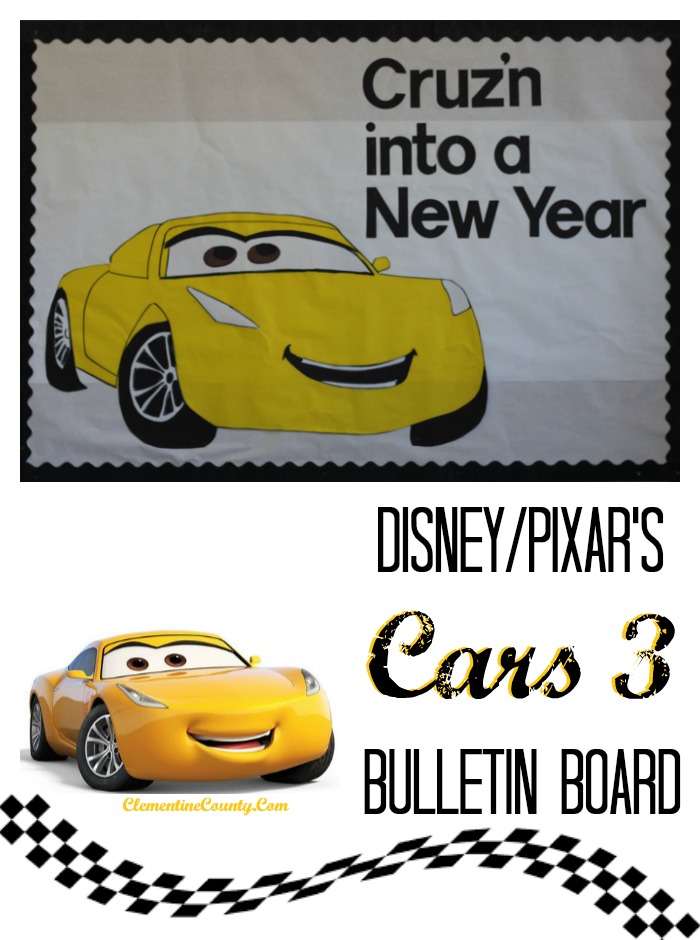 Making Cruz went pretty quickly…much quicker than animating her I'm sure.  This leading lady and the Cars theme will appeal to the students in any classroom.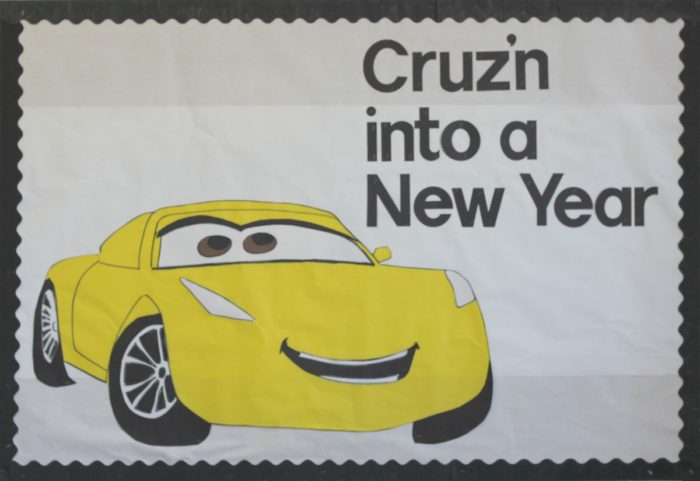 Aside from the movie theater and classroom bulletin boards, there's another place you can see the newest star in the Cars franchise.  Cruz will be cruising down to Radiator Spring in Disney's California Adventure park.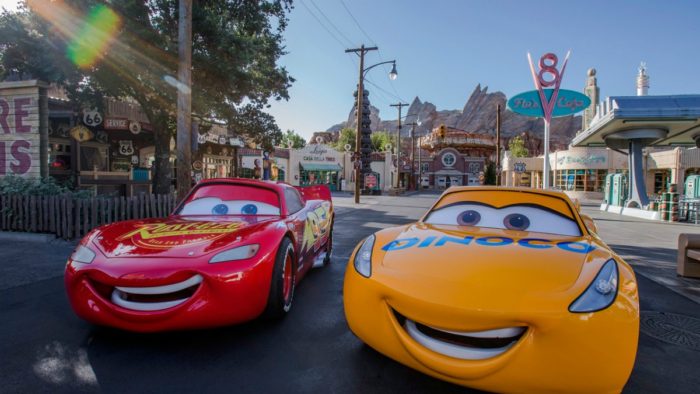 We've loved being able to see Lightning McQueen and Mater in Cars Land, and Cruz is a welcome addition.  With the new Guardians of the Galaxy – Mission: BREAKOUT! and now Cruz taking her turn in Radiator Springs, California Adventure is definitely on my summer bucket list.
Also on that list? Rewatching Cars 3 with my family and neighbors at the drive-in.  Cars 3 is now in theaters.  You can tail your favorite Disney Pixar cars on Facebook ,  Twitter  Instagram, YouTube, or on the official website.  CARS 3 is now playing in theatres everywhere!