A bundle of joy, a bun in the oven, a third car seat in the van.  Whatever phrase you use to describe it, not all vehicles are ready for Baby #3.  When we were expecting our third daughter, we went on the hunt for the elusive car that fits three car seats.
Thank you Cars.com for sponsoring this post.  All thoughts and opinions are my own.
When my husband and I were first married, he had a Honda Element and I had my beat-up college car.  Almost immediately after having our first daughter, it became clear that our car choices needed to match our family's needs.  Those doors were such a headache!  My husband ended up with a small SUV that made car seat transportation easier.  Then our second daughter arrived, but we were still decent on the car front.  Two cars seat, no problem.  But three…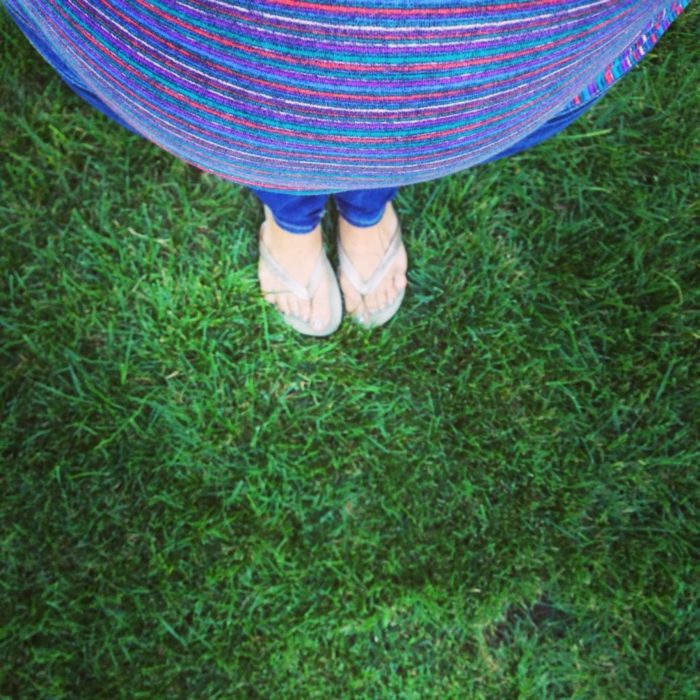 With Baby #3 on the way, we realized neither of us had a suitable vehicle for three seats.  My oldest was in a booster by this time, but an infant carrier, booster seat, and convertible car seat in his small SUV just wasn't going to cut it.  And let's not even get started on my jalopy with roll-down windows.
Cars That Fit Three Car Seats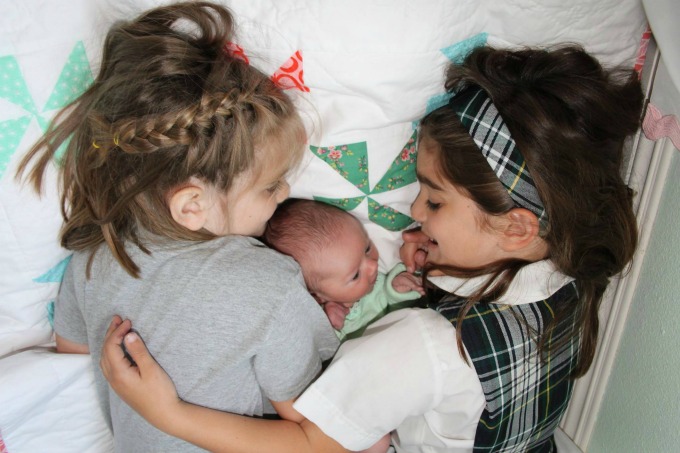 Don't Write Off Minivans
I did a little research online prior to heading to a car dealership.  We, trying to maintain some level of cool, thought a minivan was the worst case scenario. Let me tell you, minivans are mom magic.  Compared to the Honda Element, getting the kids in and out is a breeze.  Furthermore, there's space for all of their gear.  Plus, I can spread my kids out so they don't fight (as much) or pile half a Girl Scout troop in.
Cars.Com even shares the minivans that allow for 3 seats in the second row like the 2018 Honda Odyssey.
SUVs, Trucks, and Sedans…Oh My!  
If you're not sold on a minivan, fear not.  You can always try cars like the 2017 Honda Pilot, the 2017 Nissan Titan Crew Cab, or 2015 Chyrsler 300S.  When checking out the options listed by Cars.com, I did notice the list of sedan options were slightly older models.
And now a few years into being a mom of three, I can tell you that a used car is a great route. Three cracker crunching, mud wiping, and milk spilling children in a brand new car seems dangerous to me
Car Seat Check
Becoming a mom has given me more confidence as a shopper.  Maybe it's just that I'm too tired to care what the salespeople think.  But really, a purchase as big as a family vehicle needs to be carefully considered.
I brought the physical car seats with me when car shopping.  It gave me an idea of how they would fit.  But sticking them in a space is way different than ensuring the seats are in safely.
That's why I love the Cars.com Car Seat Check.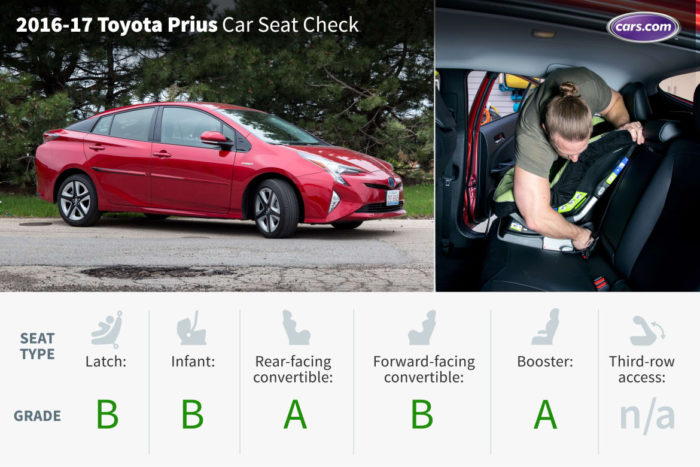 Certified child passenger safety technicians conduct hands-on tests of a car's Latch system and check the vehicle's ability to accommodate a variety of car seats from forward facing to booster seats.  I love the visual report card showing which seats fit well, connects to the LATCH system, and allows access to the third row (if applicable).
These tests are specific to your car's make, model, and year.  Select your vehicle from the drop down menus and know instantly.
Making sure my three little ones are safe is my first concern.  The Cars.com Car Seat Check ensures we are making the best choices for our family's when purchasing cars.
Does your car make the grade? Check Cars.com and find out!