Home is where the heart is, and where we keep our ever-growing Disney collection.  Our trips to the Disney parks have provided some of our happiest memories, and I love being able to commemorate them with different things throughout our home.  But souvenirs can be expensive!  Today, I'm sharing a simple DIY project using a complimentary Disneyland Park map.  Here's how to make a Disney Map Simple Planter.  No green thumbs required.
All thoughts and opinions are my own.  Please read my Disclosure Policy for more information.
Let's be totally honest, I am not great with plants.  In high school, I regularly patted myself on the back for taking such great care of my boss's potted tree at my after-school job. I watered it whenever I remembered "Shoot, I haven't watered that thing in forever."  But it seemed to appreciate my irregular watering schedule and relative abandonment.  Then one day as I was watering, I accidentally knocked a branch.  Oddly, the branch bent and exposed a teeny tiny bit of wire.  I had been watering a fake plant.  Not once, not even a few times.  For like a yeeeeeear.
So when I say "No green thumb required" please intrepret that as "If this dummy can do it, so can I."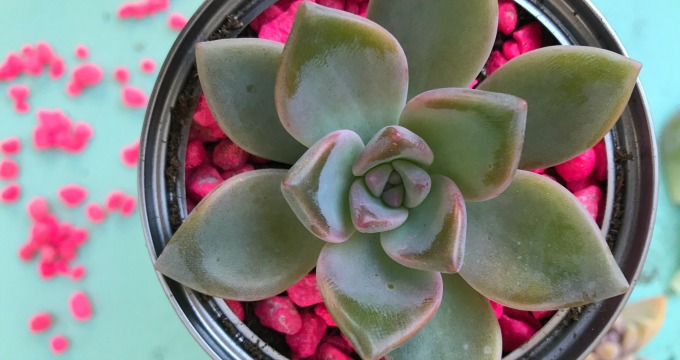 But, the one plant I can manage to not screw up too terribly are succulents.  After a "Plant Night" with my best friends, I felt even more confident with my planting ability. 
This Disney Map Planter is an inexpensive souvenir. 
Plus, it fits in perfectly with our 
Disney Living Room
.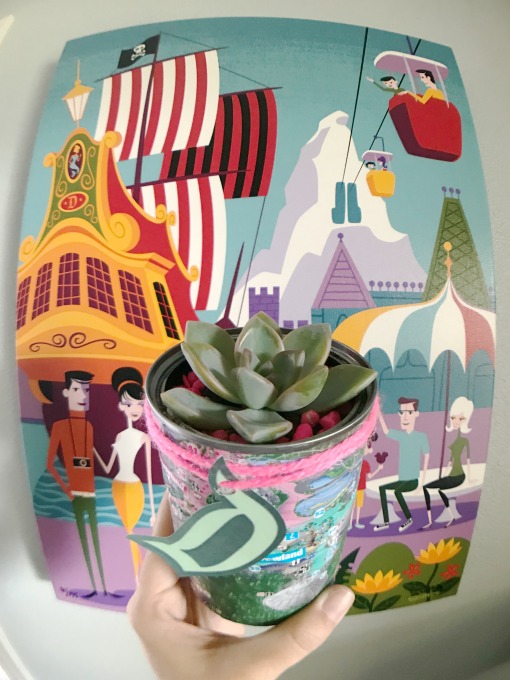 Turn the canned veggies your kids don't want to eat into something super adorable: A Disney Map Planter.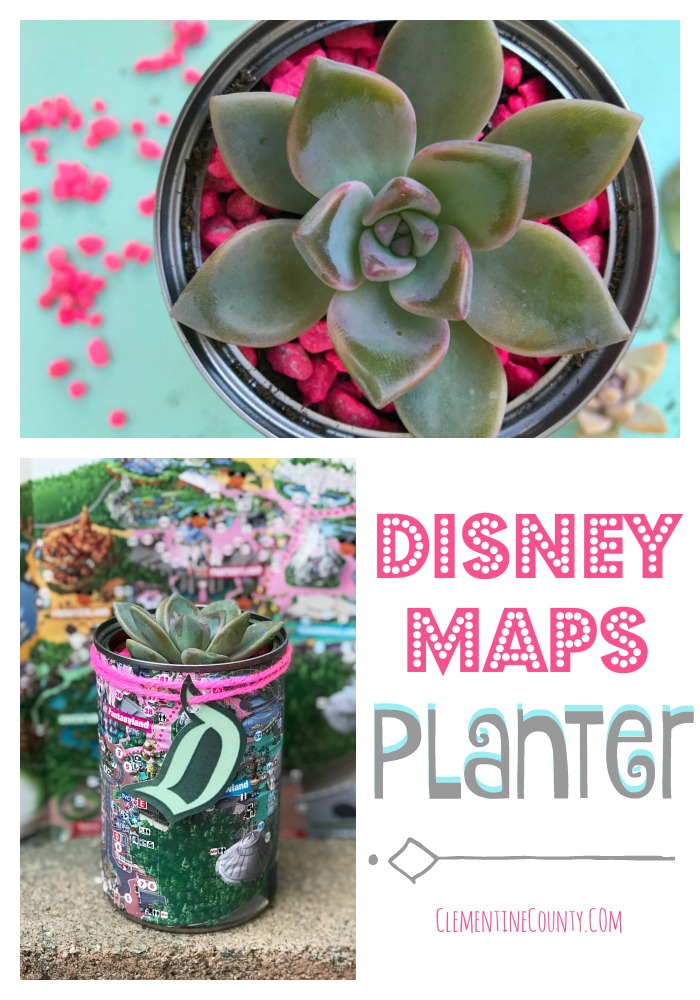 How to Make a Disney Map Planter
What You'll Need:
Can
Disney map
Ruler & scissors
Mod Podge
Paintbrush
Gravel
Soil
Succulent or other plant of your choosing
Aquarium rocks (optional)
How to Make Your Planter:
The hardest part is getting your kids to eat the canned vegetables.
Remove original labeling from your canned goods and wash.  You'll be filling it with dirt so it's not like it needs to be uber clean, but who wants their plants to smell like green beans.  Unless it's a green bean plant, of course.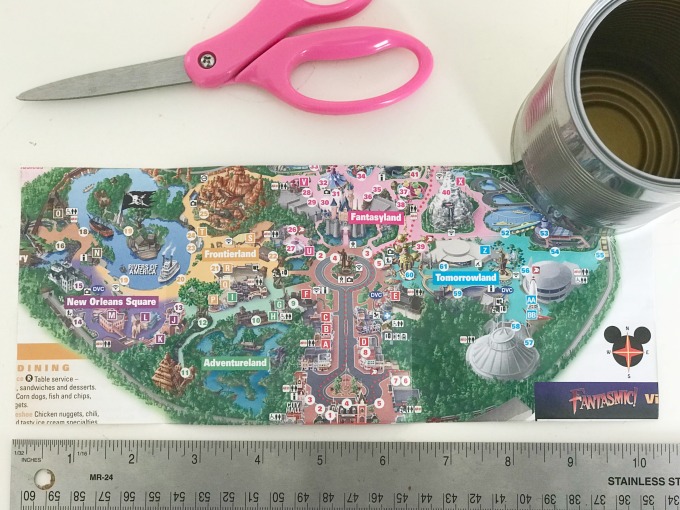 Cut your map to the appropriate height and length.  A little extra length is good so you don't end up with a seam of silver can shining through.
Once your can is clean & dry, apply a layer of Mod Podge with your paintbrush.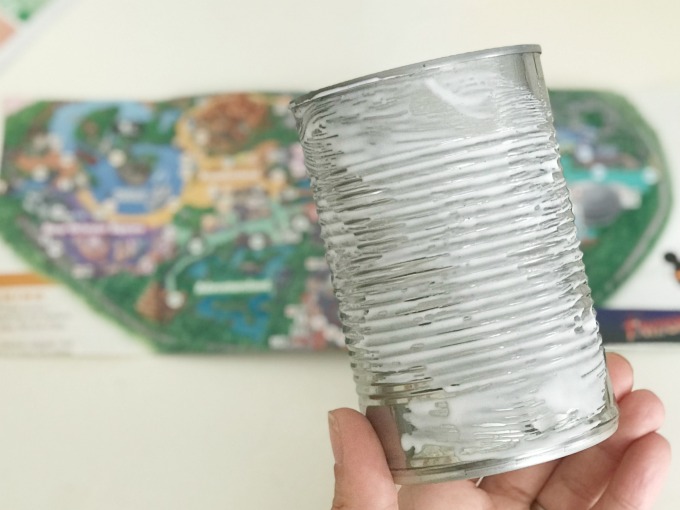 Carefully place your map on the can.  Apply another layer of Mod Podge over the map.  Make sure to pay attention to seams, including the top and bottom of the map.  Let dry.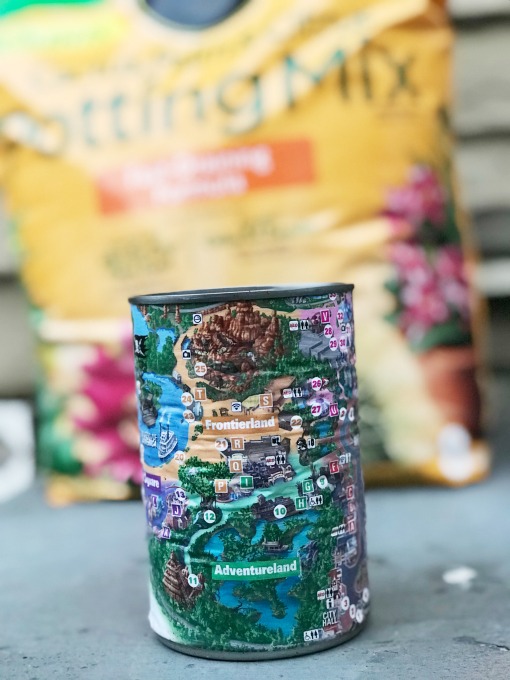 Once your can is prepped, add a layer of gravel and top with soil.  I used a Miracle Grow potting soil made specifically for succulents and cacti.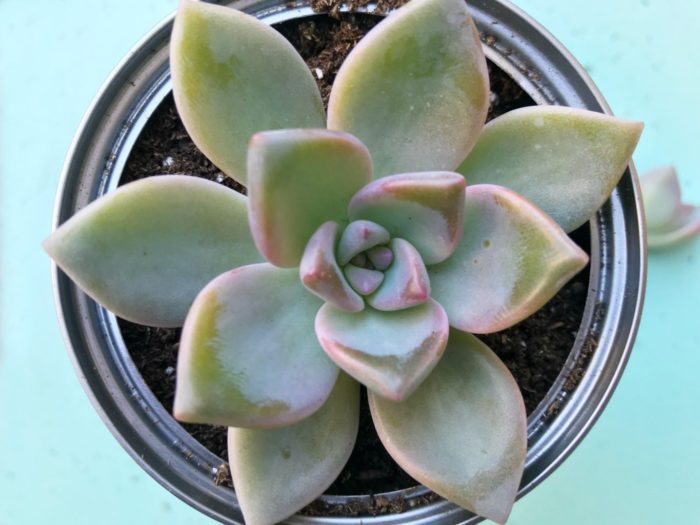 Plant your succulent or other plant.  Remember that succulents don't need tons of water when you're planting it (or ever).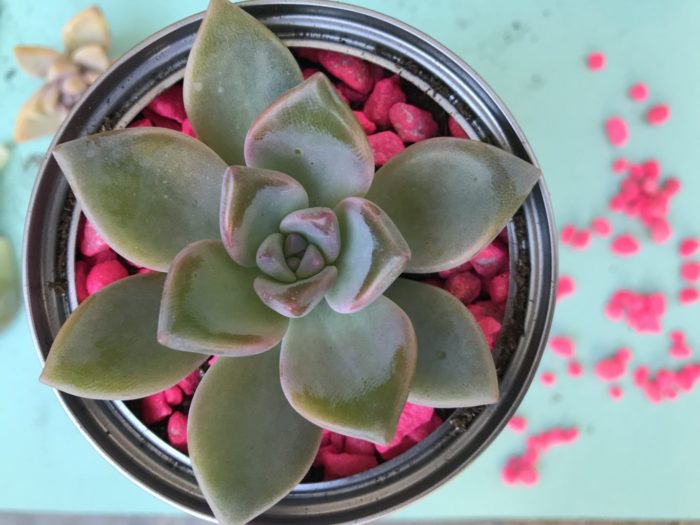 We added hot pink aquarium rocks.  An entire bag was $2.  You can also adorn your planter with yard, string, or stickers.  I used hot pink yarn & a Disneyland "D" cut out of cardstock.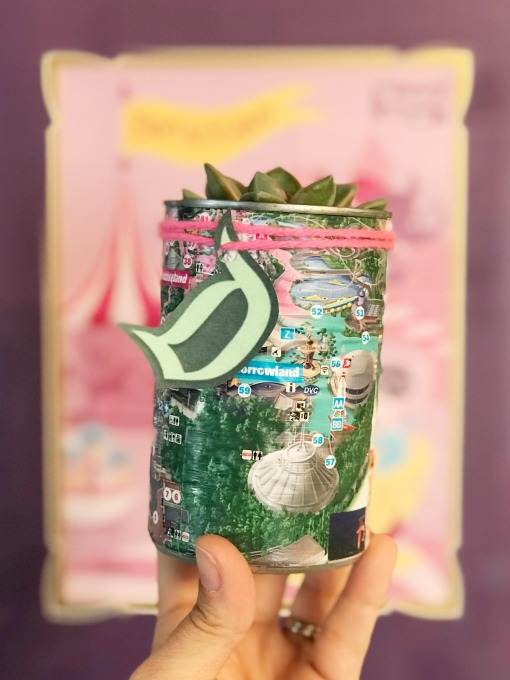 Looking for More Disney Crafts?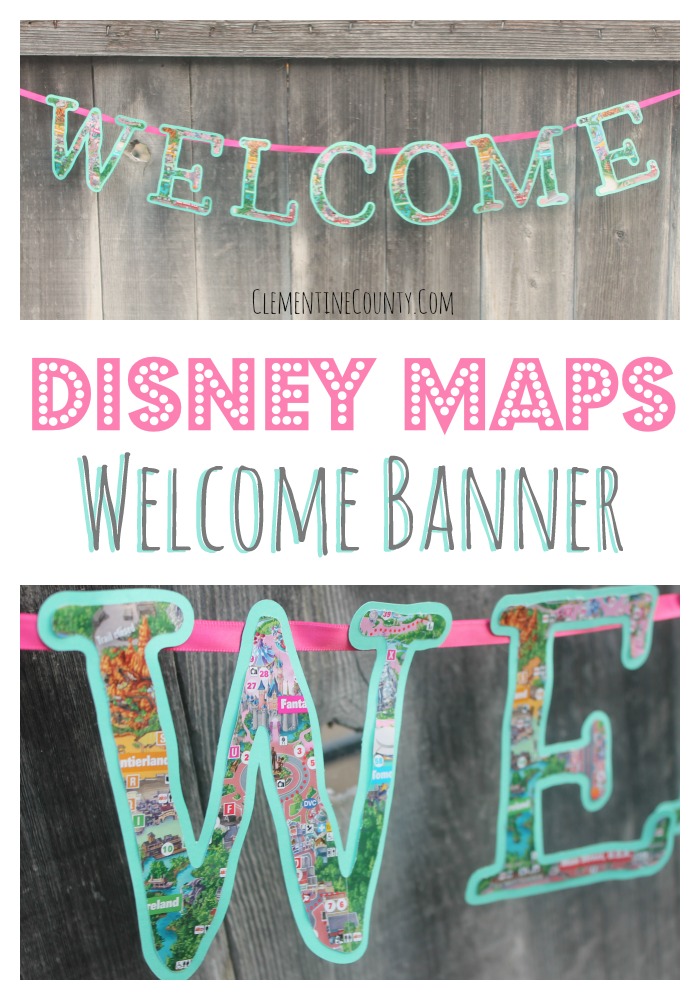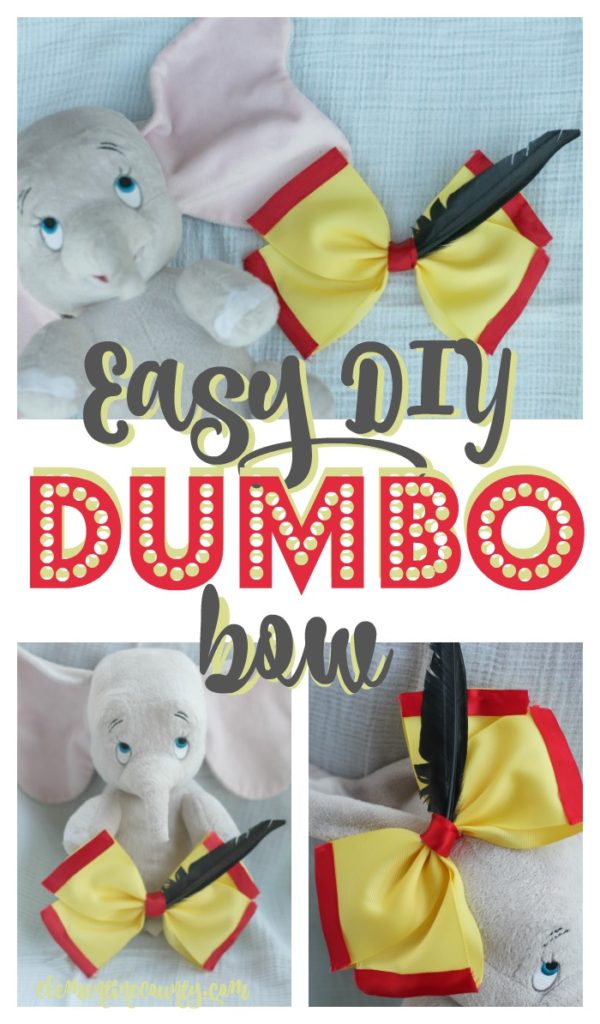 What free or inexpensive souvenirs have you brought home from Disney Parks?