School's back in session, but here in Anaheim we're still celebrating summer thanks to the Disneyland Resort! Check out some of the Endless Summer fun.
This post is not sponsored. All thoughts and opinions are my own.
There are two things I love a whole heck of a lot: Disneyland and my hometown. So you know I couldn't resist a super fun free family event.
My kids favorite feature of the Endless Summer event was the Junior Chef booth. Kids were invited to participate in baking special treats with chefs from the resort.  The activity engaged all the junior chefs and with the help of a "magic oven," each participant left with a Mickey-shaped cookie.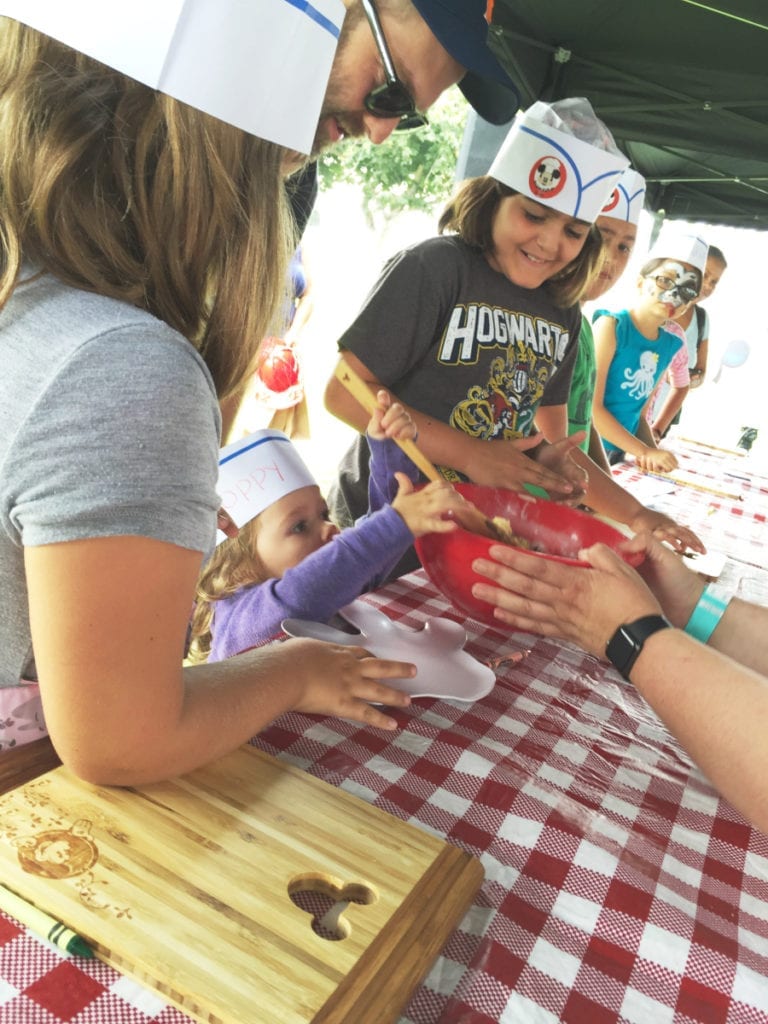 We also had a photo snapped in front of a green screen. One of the rare pictures of the five of us.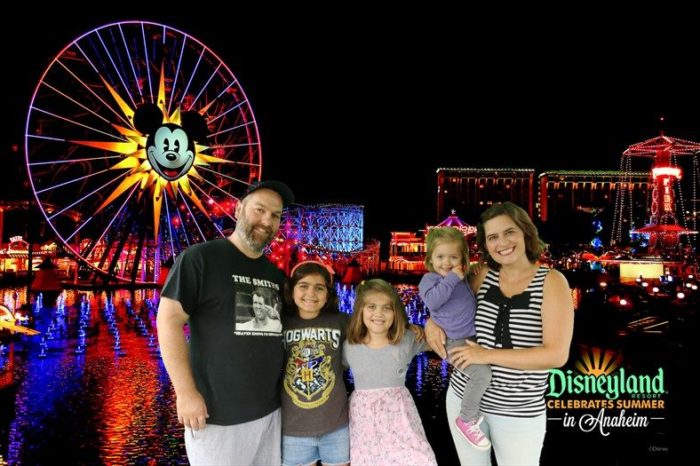 Various free games & craft activities are offered with little prizes for participants.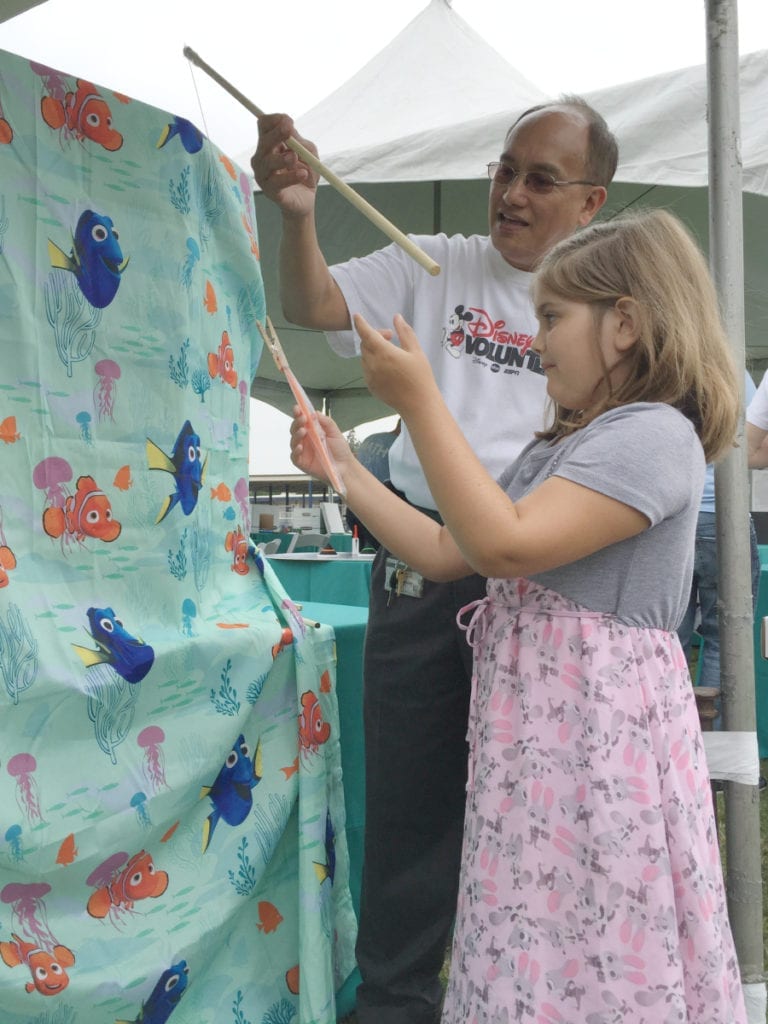 Local talent performed on the large stage, but I adored when the Dapper Dans stopped by. If you haven't seen them at Disneyland, they're a slapstick barber shop quartet.

As we say goodbye to the Disneyland Resort's Diamond Celebration and summertime, Anaheim residents can continue to have fun. Upcoming dates and locations are listed below:
Sept. 10 — Pearson Park
Sept. 17 — Stoddard Park
Sept. 24 — Twila Reid Park
Oct. 1 – John Marshall Park
Each event runs from 10 AM – 2 PM.
Will you be joining in the celebration? Share your photos with #DLandCelebrates Summer so I can follow along.