There's always more fun in store at the Disneyland Resort.  Returning for 2017 is the Disney Egg-stravaganza.  Keep reading to learn more about the Disneyland Resort's unique Egg Hunt.
All thoughts and opinions are my own.
Just as the bunny hides eggs on Easter, Mickey and his pals have been busy hiding themed eggs throughout Disneyland, California Adventure, and the Downtown Disney District!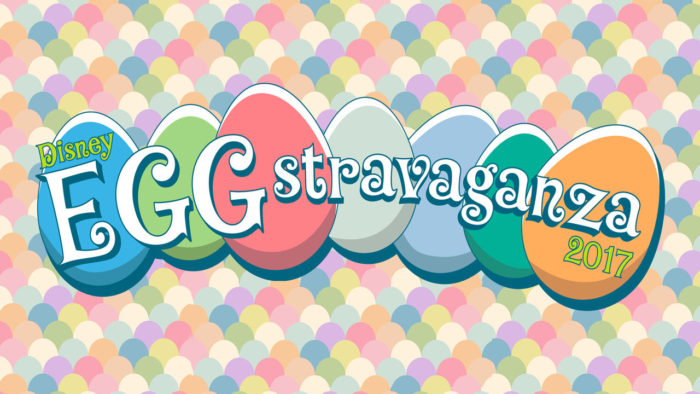 To participate in Egg-stravaganza, pick up a map from various merchandise locations.  At $5.99 (plus tax), they're one of the most inexpensive souvenirs you could hope for.  Plus, the hunt is really the fun part.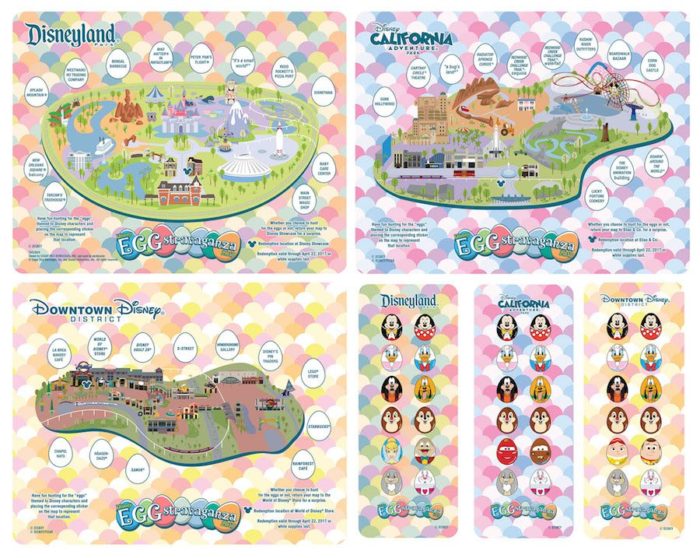 Once you've napped your map, you're off for adventure.  This was our map from 2016's hunt.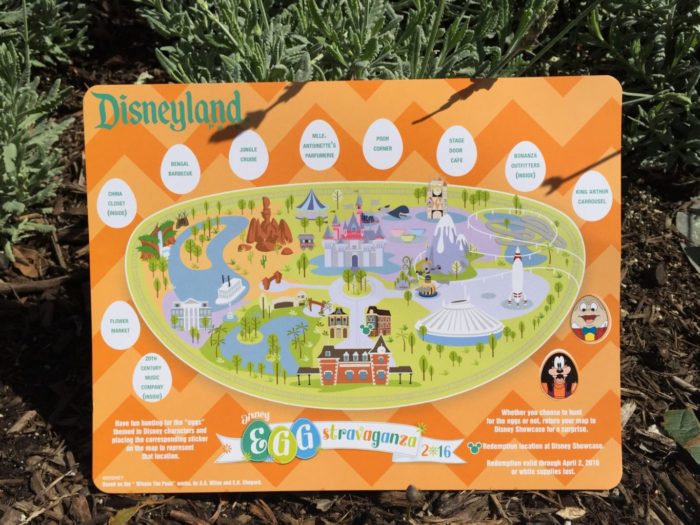 Keep your eyes peeled as you enjoy the parks or shopping area.  Once you've spotted an egg, mark it with the coordinating sticker on your map.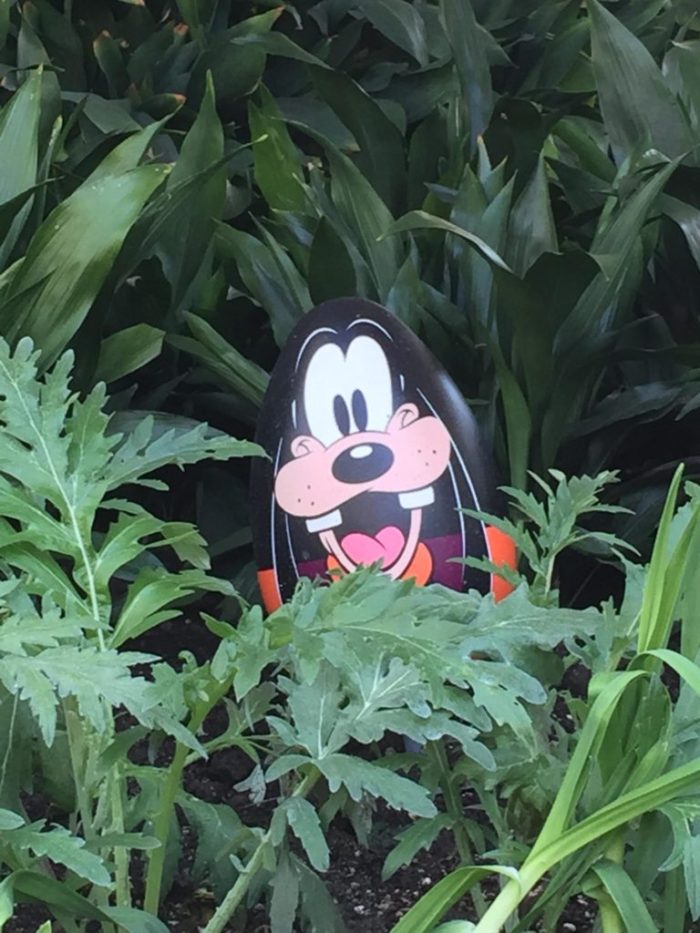 The eggs are large, and many are easy enough to spot.  Helpful cast members hinted when my children seemed frustrated by the search for this Goofy egg hidden in the bushes of Tomorrowland.
Completed maps should be returned to:
Disney Showcase-Disneyland
Elias & Co.-Disney California Adventure
World of Disney Store-Downtown Disney District
For each completed map, we napped a keepsake plastic Easter egg to take home.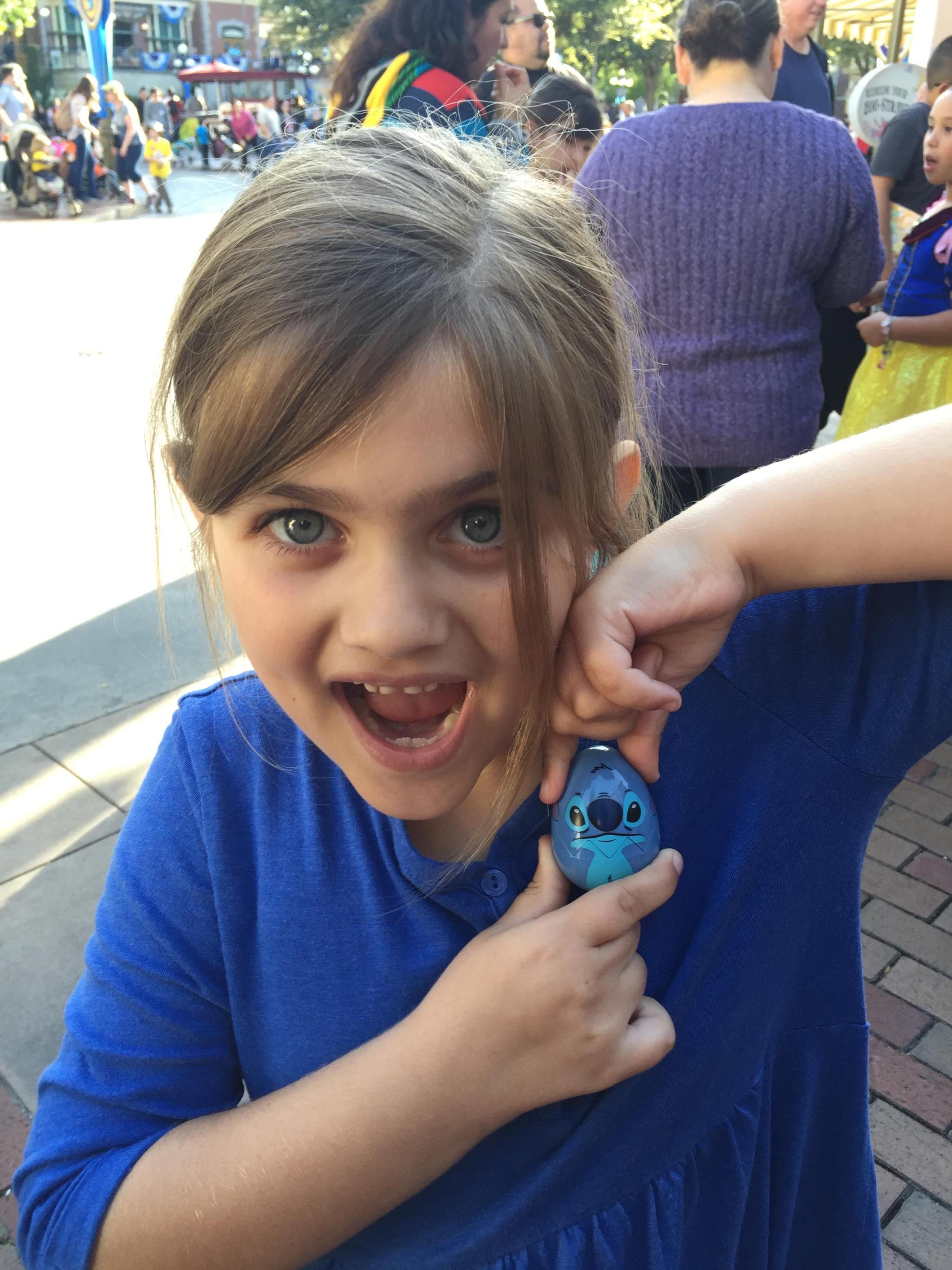 These were the eggs offered for 2016.  I've been listening to Disney rumblings & heard a certain droid may be arriving in 2017.  If so, I'd suggest hopping to Disneyland as soon as possible.  Those will never last!!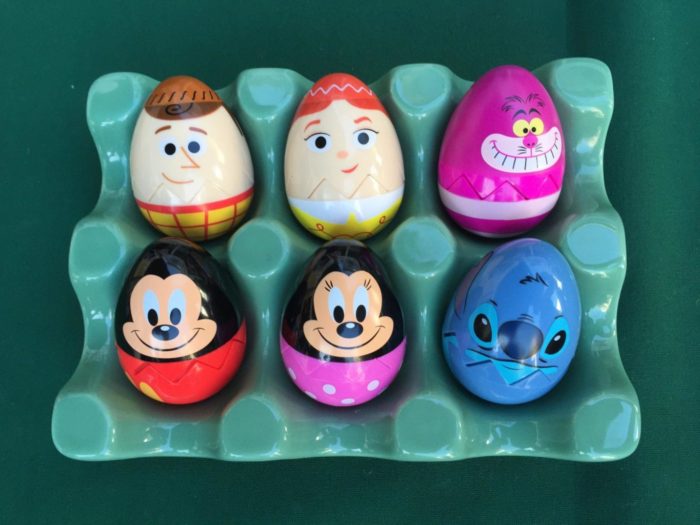 Spring is a lovely time of year at the Disneyland Resort.  The flowers bloom happily and the sun shines merrily.  With the return of Egg-stravanga, there's one more reason to visit Disneyland in the springtime.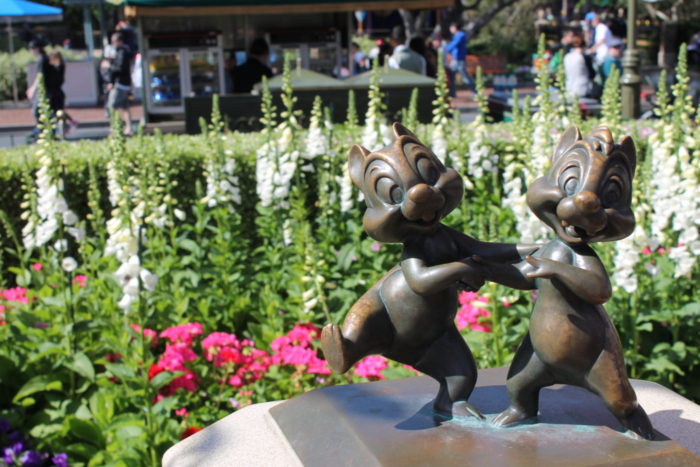 Egg-stravanza will run April 1-16, 2017 at the Disneyland Resort.  Separate admission to the parks is required.  However, I highly recommended taking advantage of the Downtown Disney map if you won't be visiting the parks.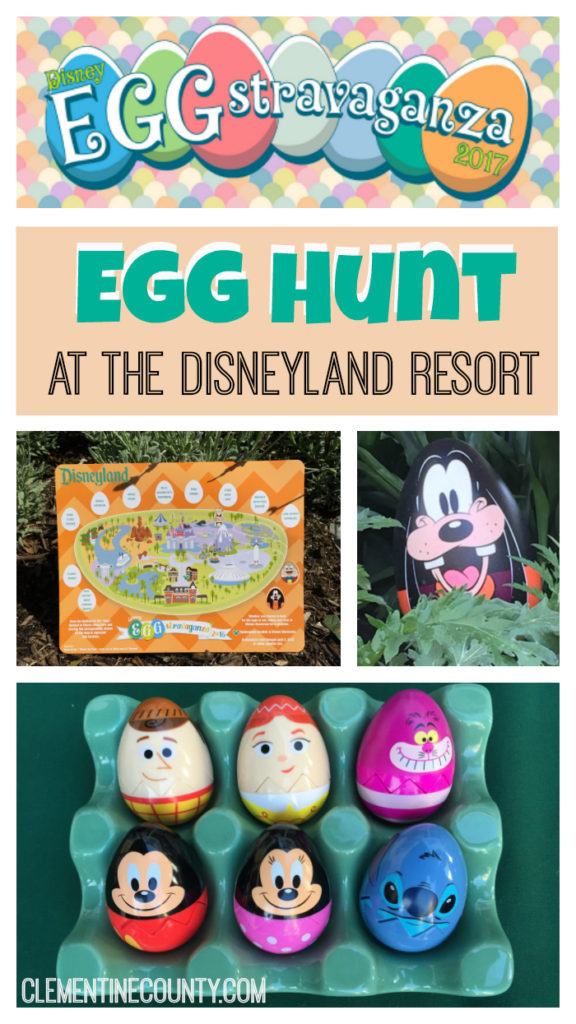 Which Disney character would you like to see on an Easter egg?