Happy Star Wars Day! In celebration of May 4th, I made a DIY BB-8 Hair Clip out of felt.  Some artists mold lumps of clay into works of art; others turn paper and pigmentation into lovely watercolors.  Me? I turn random stuff I find in my house into movie-themed DIY projects.  That's how these BB-8 clips came to be.
This post may contain affiliate links. All thoughts and opinions are my own.
One thing you need to know about BB-8 is that you are never, ever, eveeeeeer allowed to call him by his real name around my 3-year-old.  Her favorite Star Wars characters are "Baby-8" and "Chew-wacka."  I will do whatever it takes to preserve that adorableness for as long as possible.
But whatever you call him, he's the droid you're looking for today and the droid we're crafting.  Making this required exactly $0.00 from me.  I had all the craft supplies at home and nabbed the hair clip from a dance recital bow that no one was ever going to wear again.
Dance bows…out.  Star Wars…in.  With three girls, my husband is stoked that he's got three Star Wars fans to bring up.  Check out this super cute Jedi training from a friends' birthday.
With the popularity of Star Wars among my girls, sometimes we've had to be a little crafty. They got custom Star Wars dresses from my mother-in-law (pre-made tank top & a skirt made out of fabric–how genius is this?!?!).  These clips will be perfect for accessorizing their homemade dresses.
How to Make a BB-8 Hair Clip

What You Need:
Felt (white, orange, and grey)
Needle & thread
Stuffing
Hair Clip
How to Make the BB-8 Hair Clip
Start by cutting out the pieces from felt.  If cutting small pieces becomes troublesome, you can pin the pattern to the felt.  Your second option is to use the pattern as inspiration and go rogue by free-handing it.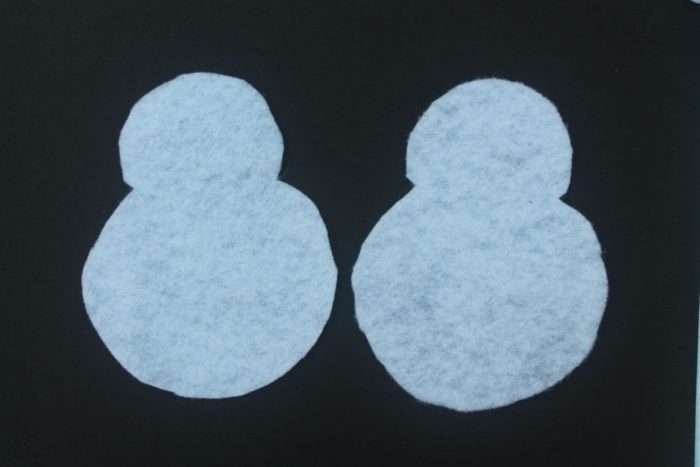 Sew the accent pieces onto the front of BB-8.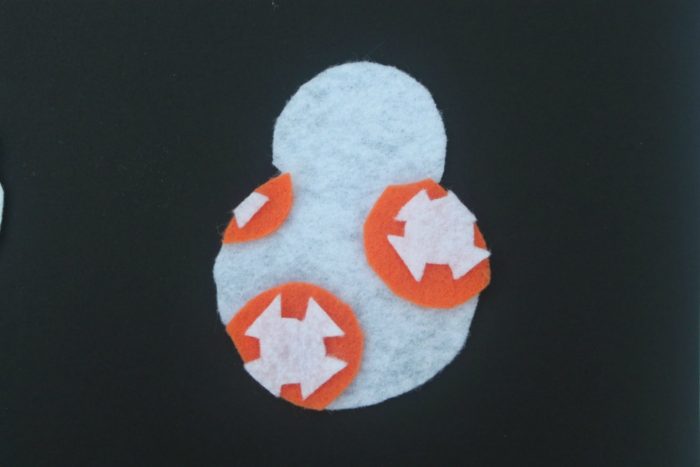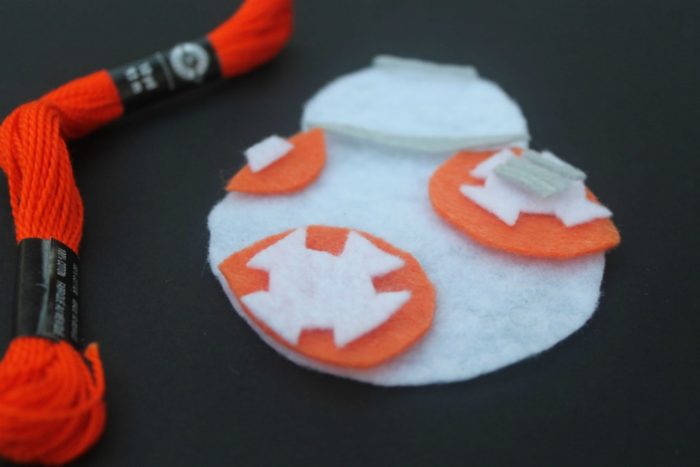 Secure the hair clip to the back piece of BB-8.  I opted to sew mine on at an angle, as I was trying to plan how it'd be worn in my hair.  If you use a small clip, horizontally sewing would be great too.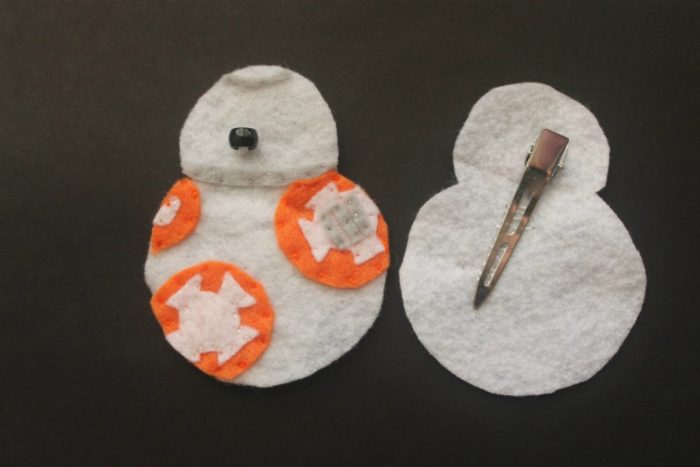 Sew the front and back pieces together, leaving a small section open.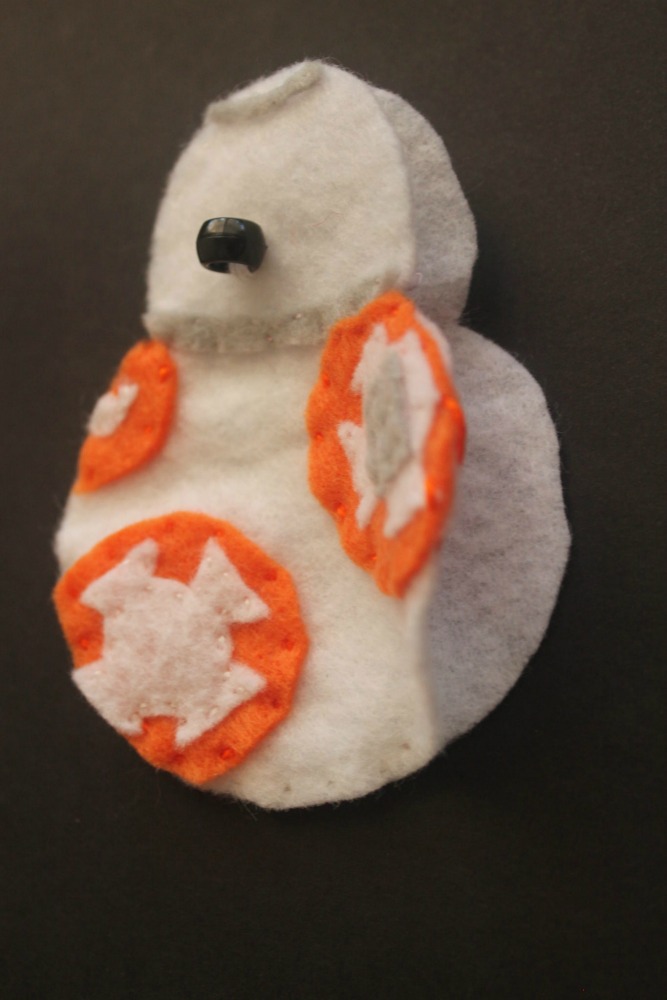 Stuff the BB-8 with stuffing, making sure to fill the head.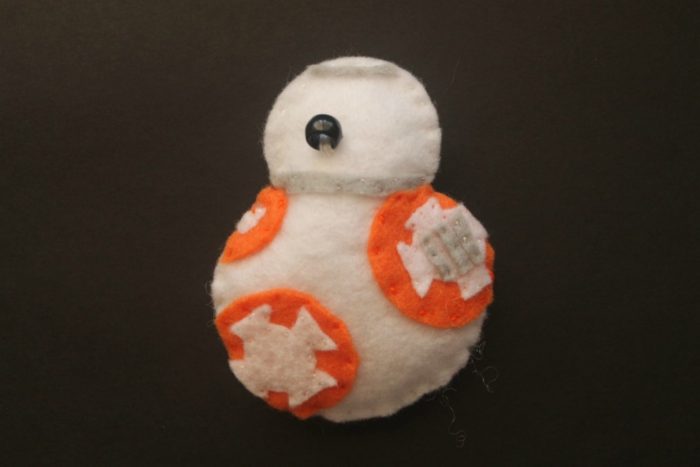 Finish sewing BB-8 shut & start impressing your entire galaxy with your adorable hair clip.
These BB-8 hair clips are so fun for showing your love for Star Wars.  I'm anxiously awaiting the opening of Star Wars Land (only two more years to go).  Decking myself and my girls out in DIY fan gear will just have to tide us over.  Until then, may the force be with you!