Recently, we threw my 3-year-old a Troll-tastic birthday party, full of lots of DIY fun.  One of my favorite birthday party projects is making custom piñatas. They're easy to put together using recycled materials.  Plus, using leftover packing supplies means they're inexpensive too!
Find out how to make a DIY Trolls piñata!
This post may contain affiliate links.  All thoughts and opinions are my own.
DIY piñatas are great for less popular themes, when you can't find your child's favorite character in a party store.  It does make me a little sad to see my hard work being beaten, but knowing that I saved $30 on one at a party store makes up for it!
For my Trolls piñata, inspired by Dreamworks Trolls, I chose the Cloud Guy.  After all, I wouldn't want to be a Bergen and beat a troll!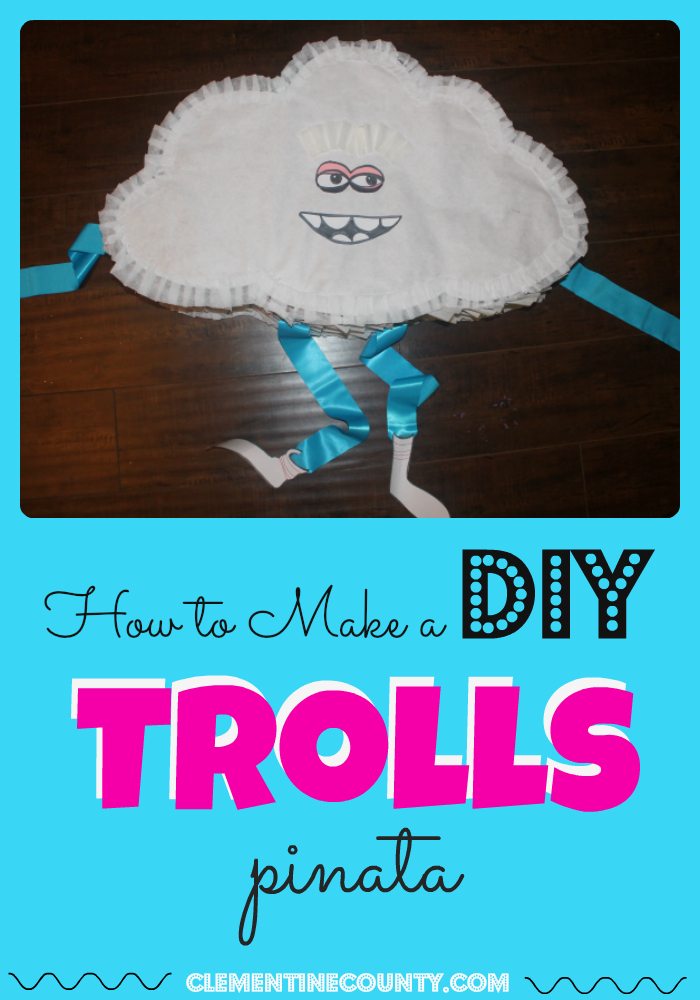 What You'll Need:
Leftover cardboard
Packing Tape
Glue
Paper
Crepe Paper
Blue ribbon
Box cutter
How to Make Your DIY Trolls Party
Start by drawing the cloud design on cardboard.  Amazon shipping boxes work well.  I had a surplus of Girl Scout cookie boxes at the time, so I used those.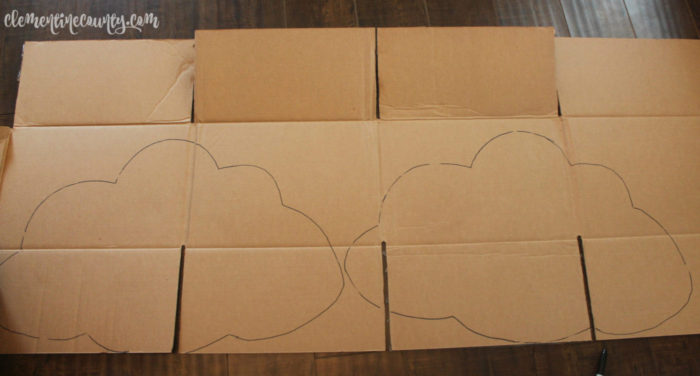 Carefully cut out two of the cloud shapes.  Using scraps of the boxes, cut 5-inch strips.  These will serve as the sides of the piñata.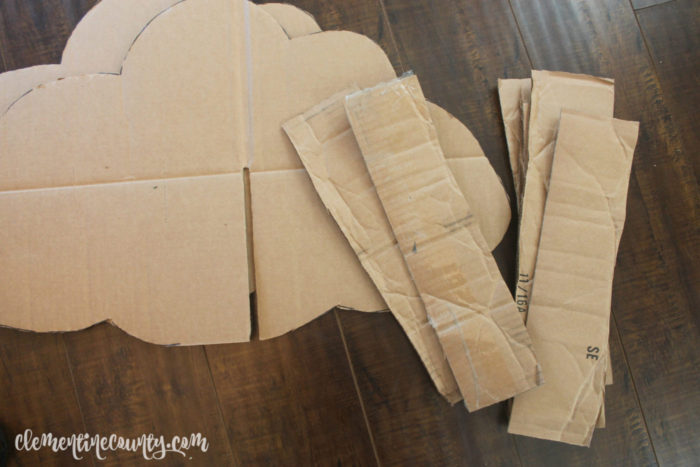 To make the cardboard more pliable, roll and unroll it a few times.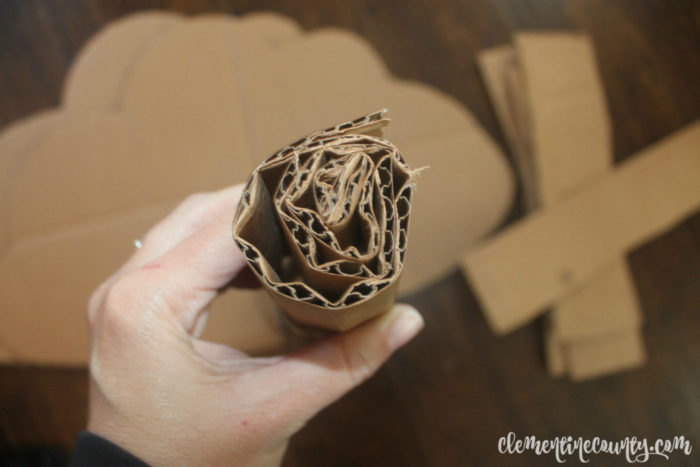 Now you're ready to start assembling.  Attach the side strips to one cloud piece using packing tape.  Piñatas that don't break frustrate party guests, so be stingy with the tape.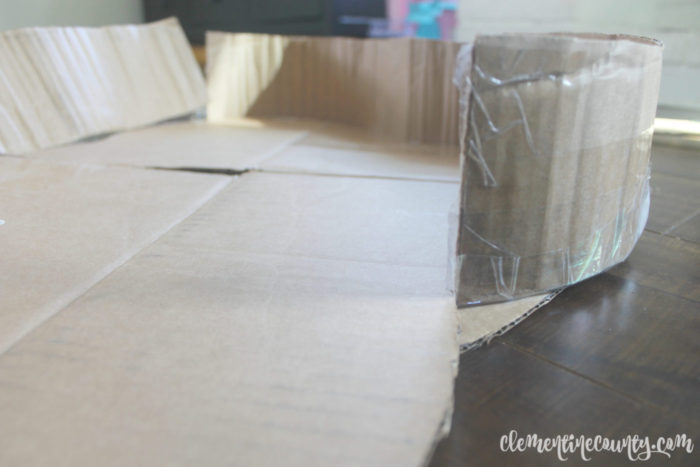 Leave a section open so you can fill your piñata.  Poke a small hole in the siding for stringing your piñata.  Then attach the remaining cloud piece.
Attach both the front and the back with white paper.  Using additional paper or markers, give Cloud Guy his face.
To cover the sides, ruffle crepe paper streamers back and forth until you've covered the entire piñata.  Birthday girls make awfully good helpers!  She's a gluing machine!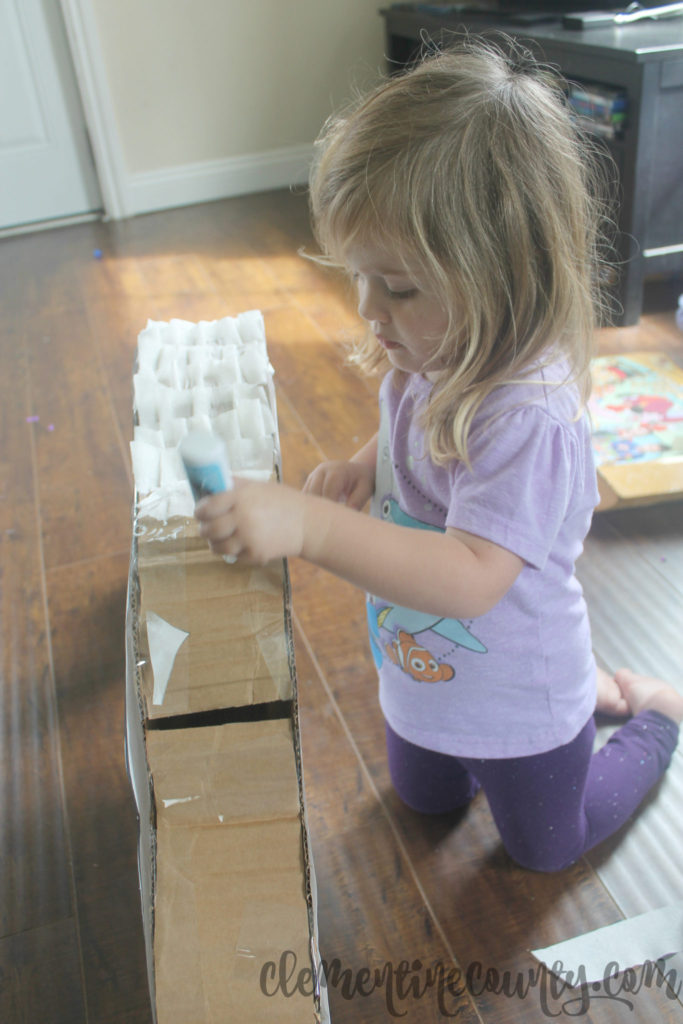 To make the arms & legs, I used blue ribbon I had at home.  At the bottom of the ribbons, I added paper hands and socks.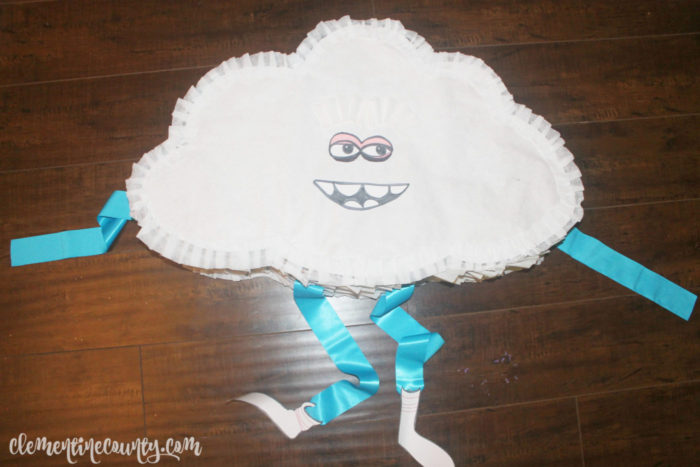 String sturdy rope through your hole & secure with a knot.
Fill your piñata & get ready to party!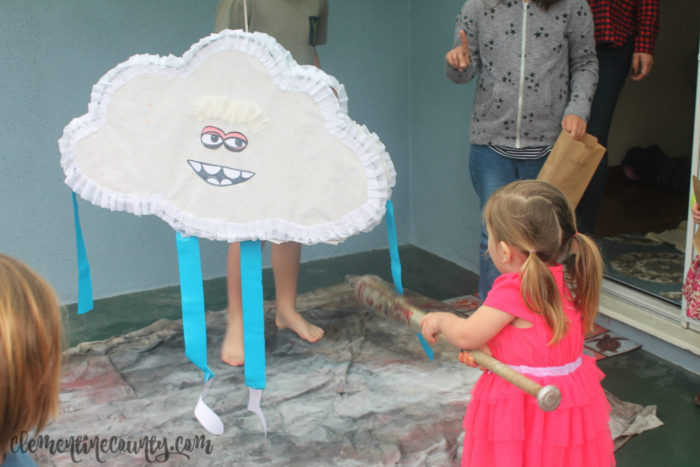 The day of my daughter's birthday turned out to be a cold and rainy day.  In between spurts of rain, we hung up the piñata under the patio cover and covered the wet ground with some pretty ugly tarps.  Won't let it rain on our parade!
If you're looking for more Trolls themed fun, check out these other posts.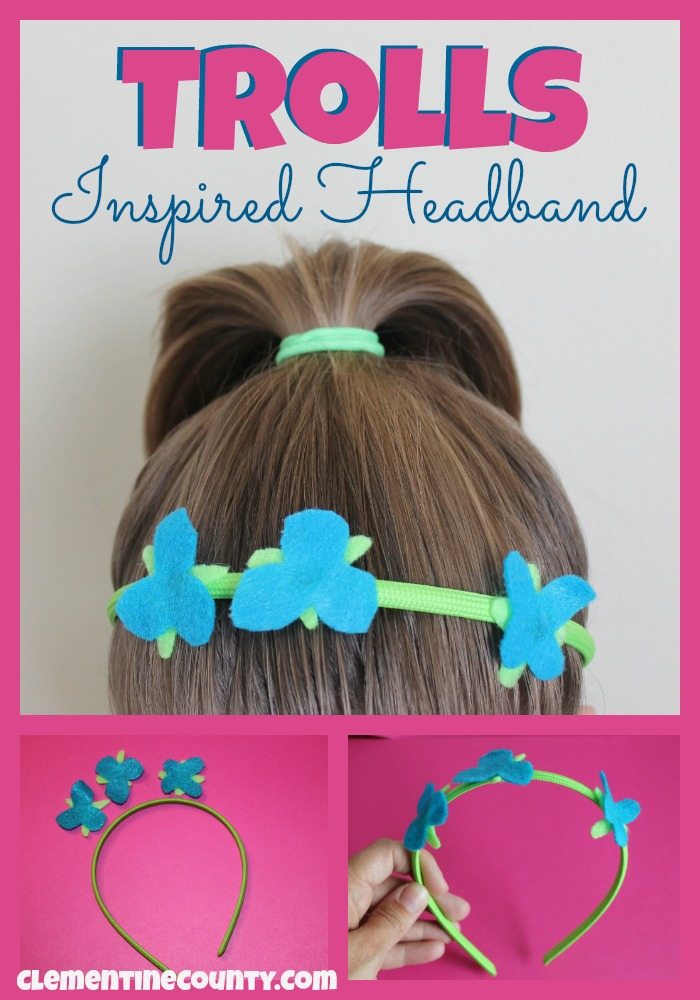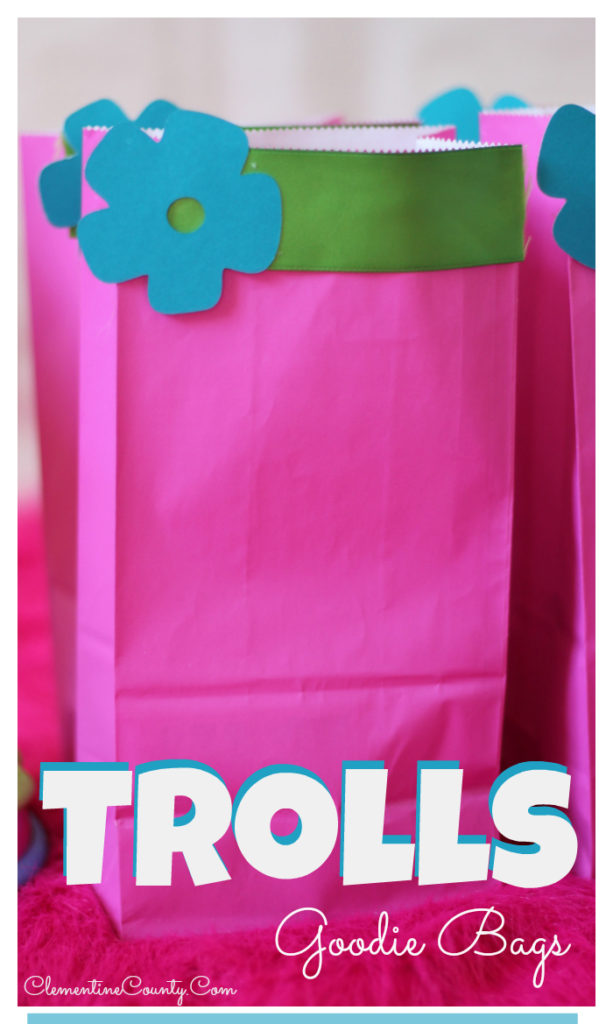 Have you ever made a piñata? Share your tips & tricks in the comments?
If Save
Save
Save
Save