I'm still waiting for my letter to Hogwarts. But since I'm weeks away from another birthday, I'm seriously doubting an owl is going to deliver.
We've got a "book first, then movie" rule here and try to abide by it as much as possible. Harry Potter is no exception. As huge, Potterheads my husband and I were giddy as our oldest daughter delved deeper in the magical world written by JK Rowling. So when she finished Harry Potter and the Sorcerer's Stone, we wanted to do something fun to commemorate.  It included Harry Potter popcorn, homemade chocolate frogs, and every flavor jellybeans.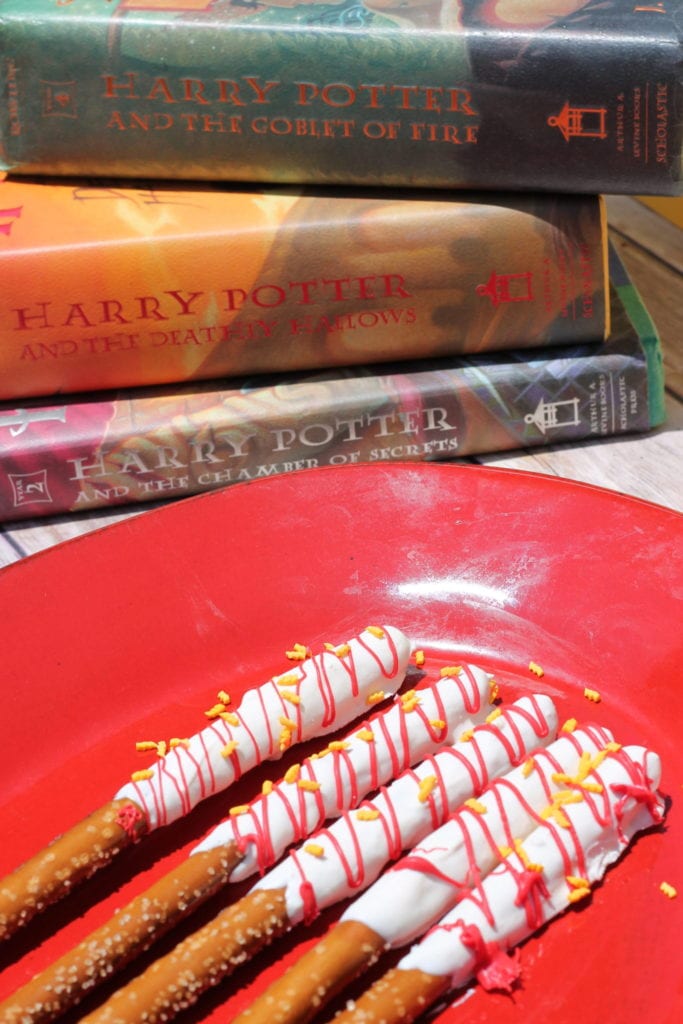 Now she's finished five books, each completion celebrated with a movie viewing & themed treats. You guys, she reads faster than I can bake. That's why I'm so excited about Harry Potter Pretzel Wands.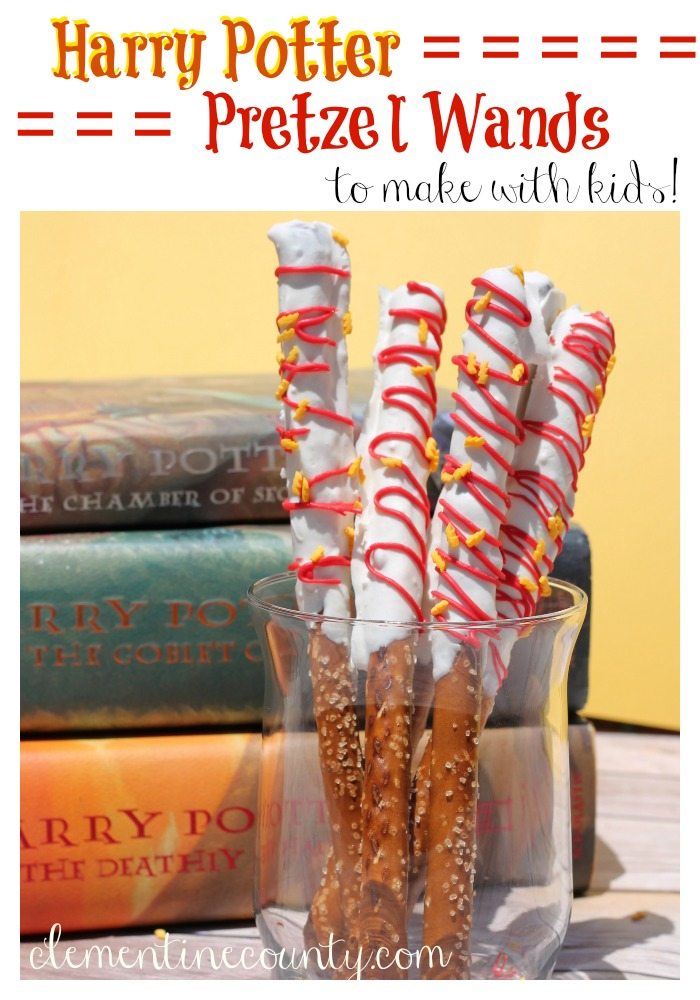 Using pretzel sticks, chocolate, and sprinkles, we were able to create a special treat faster than Harry can catch a golden snitch.  This is a  perfect project to do together; no incantations necessary!
How to Make Harry Potter Pretzel Wands
Melt white chocolate according to package instructions.
Dip pretzel halfway into melted chocolate, slowly spinning to shake off excess. Lay on wax paper to harden.
Melt red chocolate according to package instructions.
Fill pastry bag (or Ziploc with corner snipped off) carefully as it will be warm. Drizzle across dipped pretzels.
Sprinkle lightning bolts on pretzels immediately so they'll stick. You can buy them here.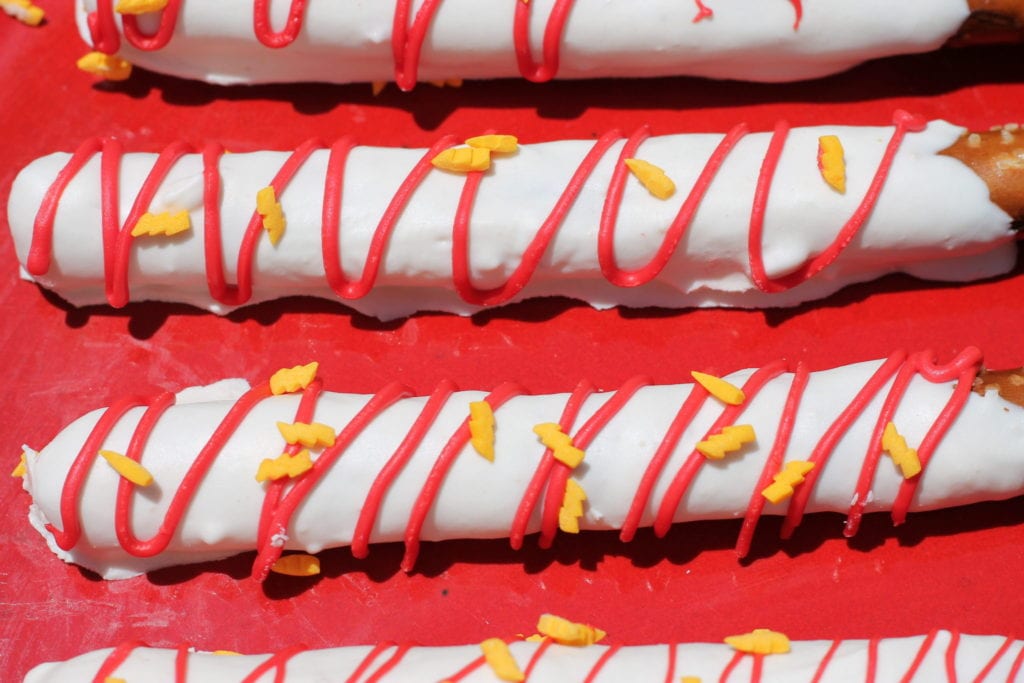 That's it! Super simple, and so much fun. They're salty, sweet, and perfect for your little wizard to help create.