Boys and girls of every age, wouldn't you like to see something strange? Come with us and you will see, this, our town of Halloween.
That's right, it's Halloween here in Clementine County.  And this month, my oldest daughter also turned 10.  I'm only mildly overly-emotional about the whole thing.  We ended up having a multiple-day celebration with one highlight being a Nightmare Before Christmas slumber party for the neighborhood girls.  One of my favorite things was also the fastest to put together–an Easy Nightmare Before Christmas Photo Backdrop.
This post may contain affiliate links.  Please read my disclosure policy for more information.
With a house full of 10-year-old girls, I planned a variety of activities inspired by my 10-year-old's love for the Halloween classic.  To be honest, decorating was a cinch since my husband is equally obsessed and we have Jack & Sally displayed all year.  I can't wait to show you all of the party details, but I thought I'd start with a fun Nightmare Before Christmas photo booth since it's the easiest to create.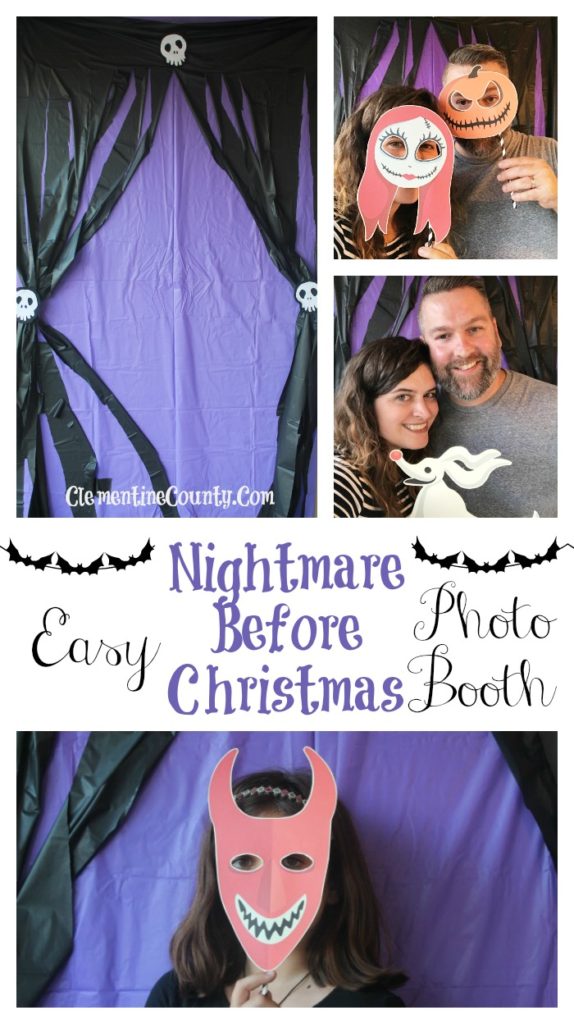 Crafting makes me happy; spending a ton of money does not.  I was able to pull together the backdrop for around $10, with supplies planned to be repurposed for other projects.  I'm thrifty and I'm not going to let one thing go to waste!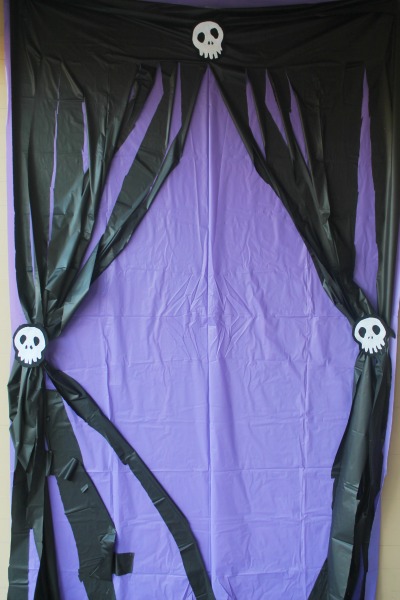 My inspiration for this backdrop came from this pin.  Super cute, right?
How to Make a Nightmare Before Christmas Photo Backdrop
Supplies Needed
Purple tablecloth
Black tablecloth
White Felt
Black Felt
Hot glue gun
Photo booth props
Black & white striped straws
3M hooks (optional)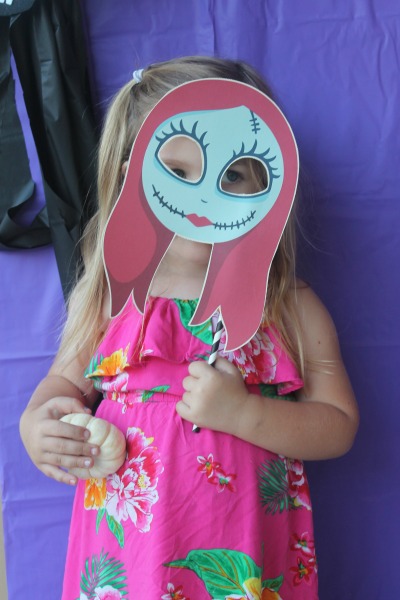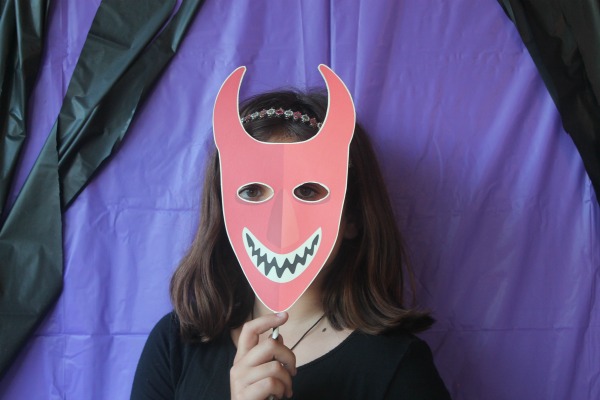 How to Make Your Photo Backdrop
I raided my party supplies to see what I had on hand before shopping.  I already had the purple, so I nabbed a black tablecloth from the dollar store.
Leaving a 6-inch margin at the top, I cut the black tablecloth into strips.
To make the skulls, I opted to use black and white felt using this template.  Cardstock would absolutely be acceptable, but I opted to use black and white felt so I could reuse it for a Disney's Coco/Dia de los Muertos wreath.  After cutting out the white felt, I adhered it to black felt using a hot glue gun.
I have 3M hooks permanently adhered to my front porch wall.  We have a lot of parties, after all.  If you don't have hooks, use strong tape instead.  I first put up the purple tablecloth and then the black.  To make it look like a curtain, I split the shredded pieces in half and secured to the sides with tape.  Then I stuck the skulls to cover where I had secured the black tablecloth.
The photo booth is almost done!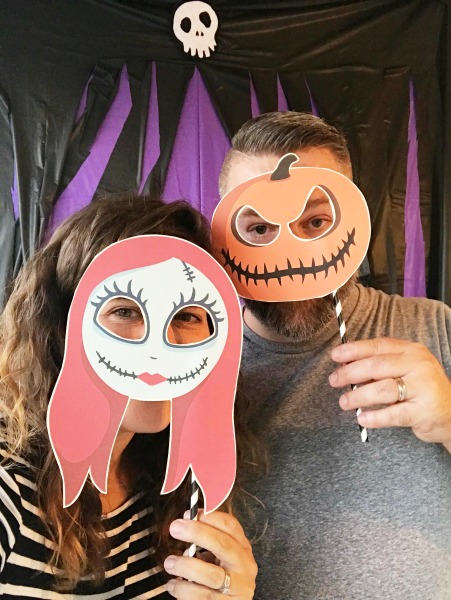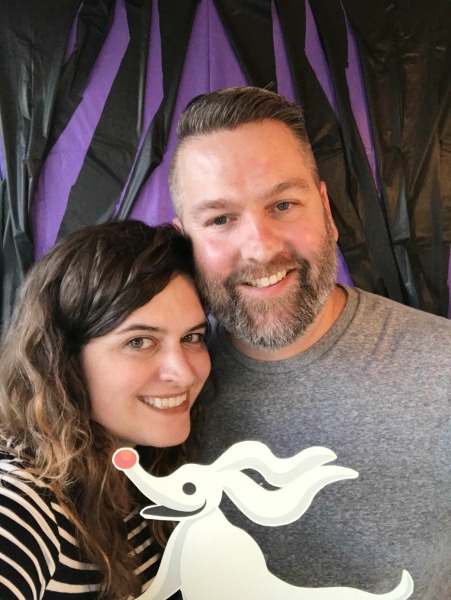 I nabbed some inexpensive photo booth props from Etsy.  Once I printed them out, I attached them to black & white straws.  That's it, folks.
I love photo booths for kids' parties.  It's an easy way for guests to invest in the party's theme, and makes for fun memories.  You can grab an instant camera to make the fun extra.
If you're looking for more Halloween fun, try making a Easy Halloween Bat Wreath inspired by Disney's California Adventure.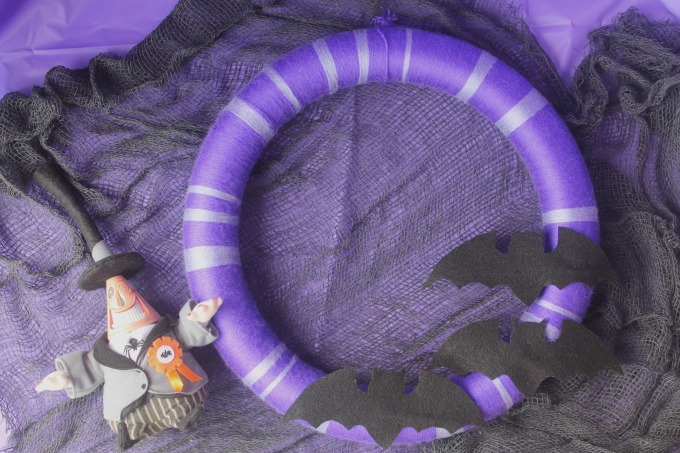 We had such a hauntingly good time celebrating at our Nightmare Before Christmas party.  How will you be celebrating Halloween?