Some days I'm just not sure I'm winning any awards in parenting.  When my daughter asked for a Nightmare Before Christmas birthday party, I knew I was doing something right.  Her birthday party consisted of themed crafts, activities, and, of course, snacks.  These Easy Nightmare Before Christmas Rice Krispies Treats came together in minutes…and disappeared just as quickly.
This post may contain affiliate links.  Please see my disclosure policy for more information.
The weeks before parties are kind of hectic.  Typically, I make a spreadsheet a few weeks in advance and start making decorations like this Easy Halloween Bat Wreath inspired by Oogie Boogie's take-over of Disney's California Adventure or this Nightmare Before Christmas Photo Booth.  But with treats, I'm normally making those at crunch time.
I was so grateful these rice krispies treats were so painless to make.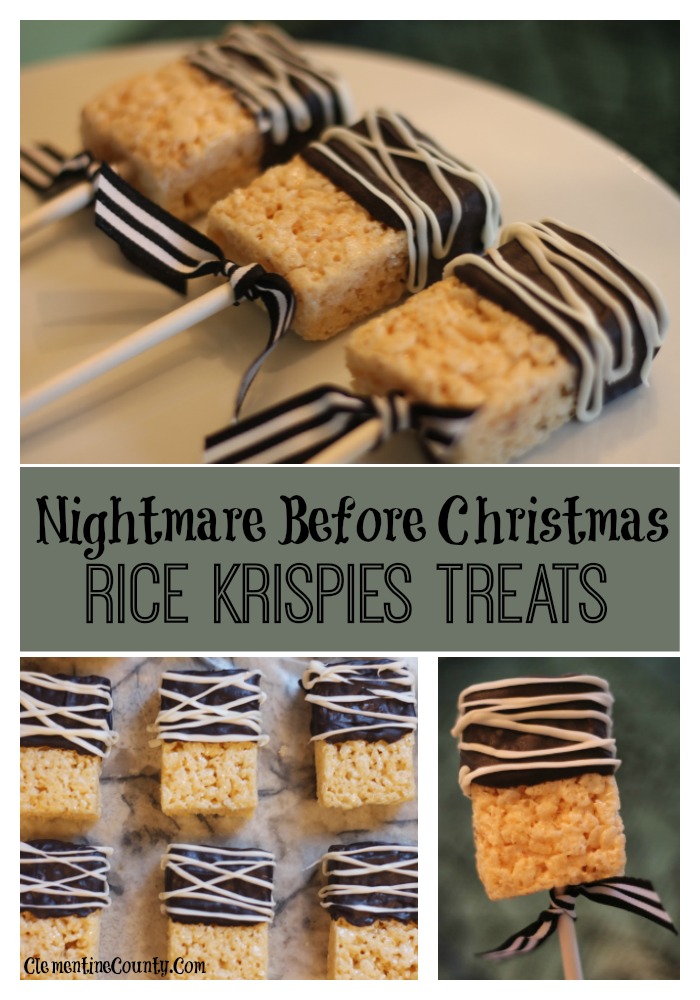 Nightmare Before Christmas Rice Krispies Treats
Ingredients:
Instructions:
You could totally make your own Rice Krispies.  I will high-five you if you do.  Oooooor, you could cut out a step and just buy them already made.  You can still get a high-five.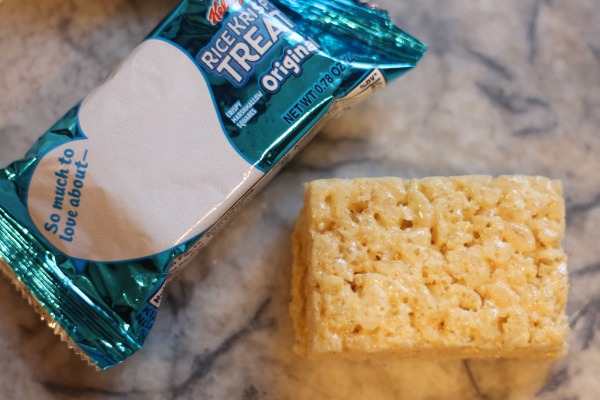 An optional step is to make the Rice Krispies be more like pops by inserting a lollipop stick into the end.  
Melt the black candy melts according to package directions.  I found that one package was enough to dip 24 treats halfway.  If you find your chocolate is too thick, add a little oil to thin it.  After melting, dip each treat halfway & place on wax paper to set.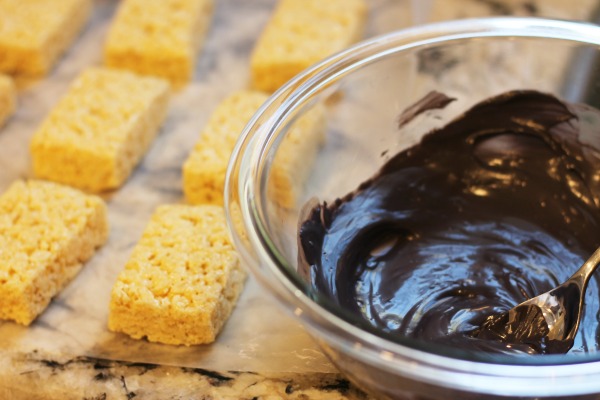 Note: the chocolate looked as though it had a purple hue when it was setting.  They came out plenty dark. 
After dipping each treat in black chocolate, melt the white chocolate.  Approximately, 1/3 of the package will suffice.  Carefully transfer melted chocolate to a decorating bag and snip off the end. Draw thin white lines across the top and sides of the chocolate.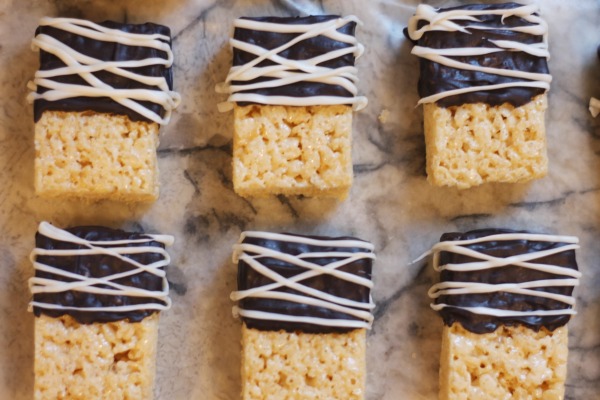 Once these have set again, you're ready to party!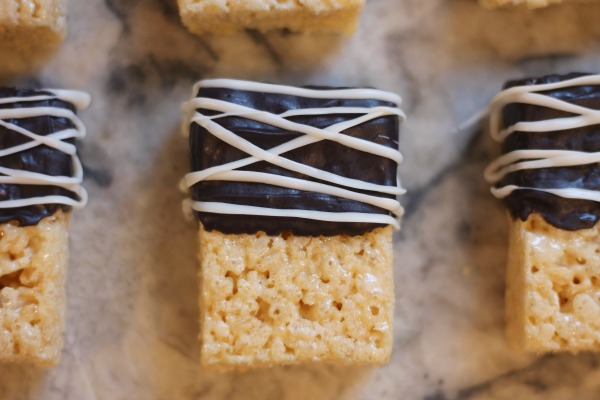 If you chose to make them into pops, a cute black and white ribbon is a nice touch.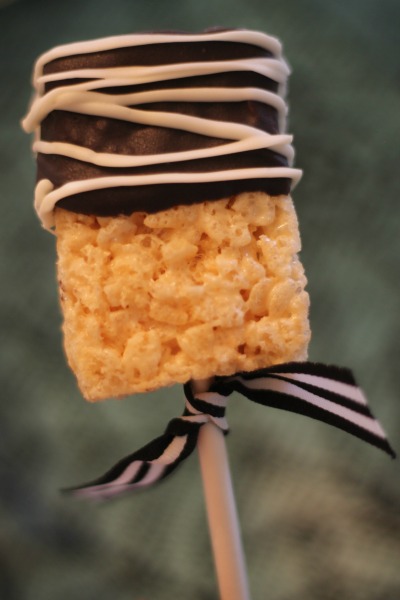 Nightmare Before Christmas Returns to the Big Screen
Although I try to make our family movie nights special, there's still something magical about seeing a movie on the big screen.  That's why I'm elated that Nightmare Before Christmas is returning for a limited engagement this Halloween weekend, October 27th-31st at select Regal Cinemas nationwide.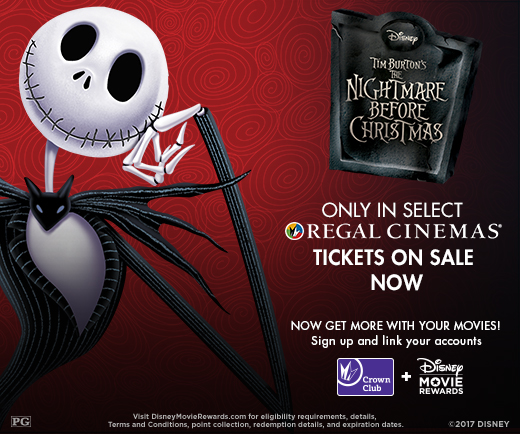 Tickets are now on sale.  Check for locations and grab your tickets here.  We will be nibbling on these easy treats in preparation for the return of Jack, Sally, and all the other residents of HalloweenTown.
What treats do you have in store for Halloween?