Each season brings new things to love at the Disneyland Resort.  With fall here, I was so pleased to see the orange hue covering the parks.  Yet, one can't forget all the lovely signs of the season within the Downtown Disney area.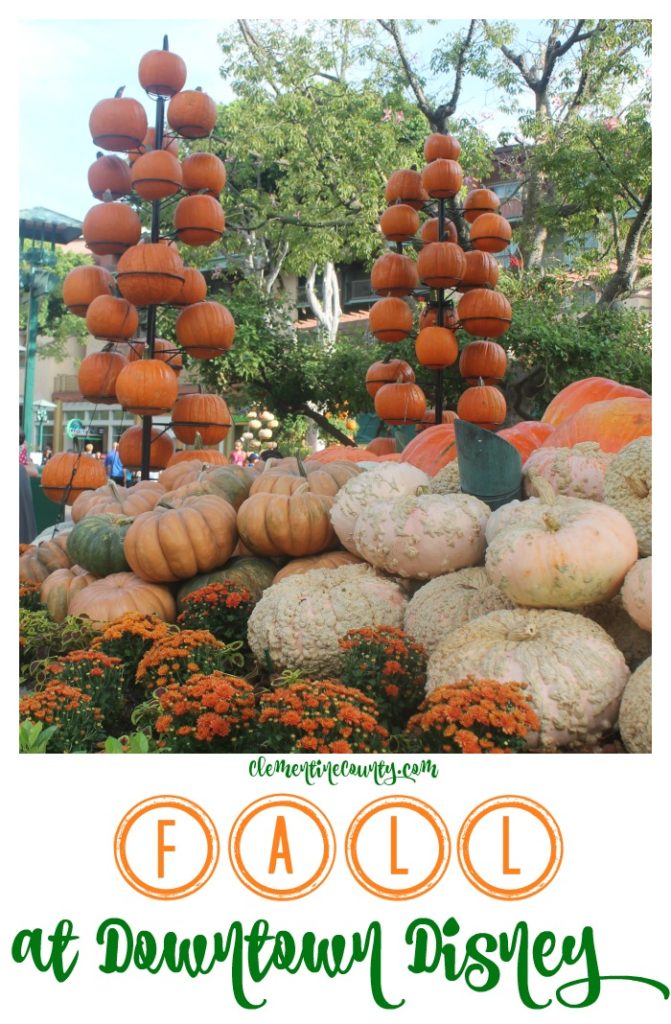 From perfectly placed pumpkins to tasty treats, you'll want to add a stroll through the Downtown Disney district to your Fall Bucket List.  Check out what's in store just outside the Disneyland Resort.
Pumpkins Galore! 
The planters of the Downtown Disney district are covered in piles upon piles of pumpkins.  I love the variety of colors represented and the colorful flowers that accompany them.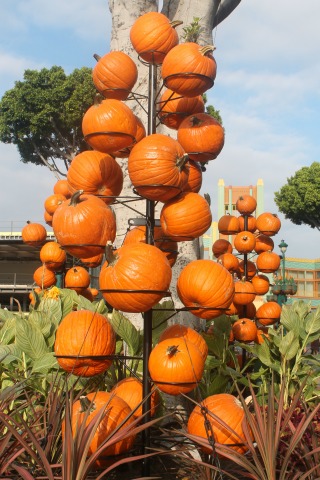 We really enjoy our casual strolls through Downtown Disney.  It's easy to spend an afternoon window shopping and picking up a treat.  Although always lovely, I've felt an increased effort in seasonal plantings as you would experience with the resort.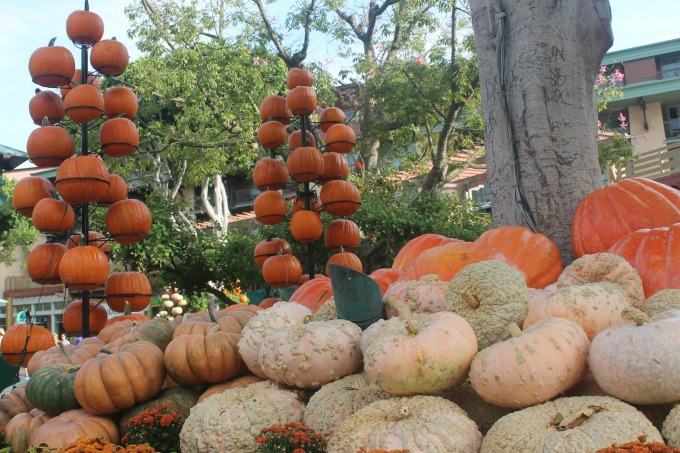 These happy pumpkins seem ready to be turned into carriages for any princesses who may need a ride to the ball.
Holiday Treats
Head to Marceline's Confectionery for unique holiday desserts.  Pumpkin Spice Pretzels or packaged candy corn are available to grab and go. Or instead try one of the hand-crafted treats.  Watching the candy apples being crafted could keep my kids entertained for hours, but eating them seems to happen instantaneously.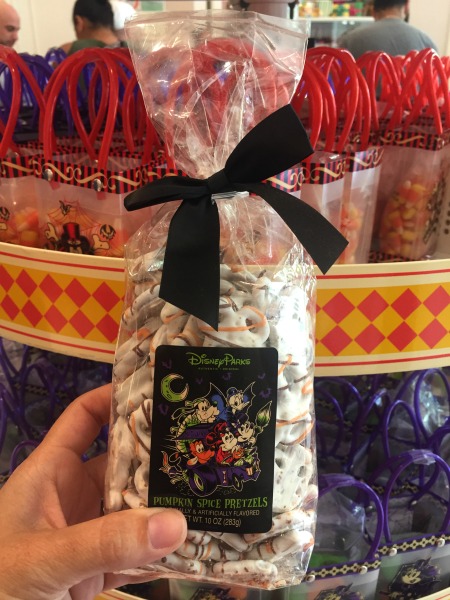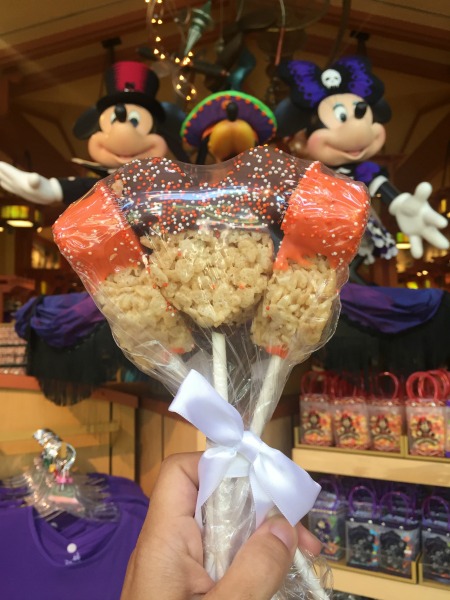 You may also want a Pumpkin Spice Blitz from Wetzel's Pretzels or a holiday themed collection of cupcakes from Sprinkles.  I won't judge if you have them all.
Fill Up With Fall Food and Drink
It's true that Southern California doesn't get as cold as parts of the country, but when the mercury dips below 75 I'm ready for comfort foods that warm the soul.  Perhaps soup and a sandwich from Earl of Sandwich or a hearty pasta dish from Naples would be just right for an autumn adventure.
The signature drink of the season continues to be the PSL, or Pumpkin Spice Latte.  Stop by one of Downtown Disney's two Starbucks locations to refuel.  Adults may want to check out the UVA Bar's themed cocktails.
Shop for Halloween Decor
Halloween is a big deal in our house, so we tend to go a bit overboard with decor.  Despite having numerous boxes of holiday decorations, we're always on the hunt for fun new items.  The World of Disney is happy to oblige!  Check out the costumes, home decor, and all around Halloween fun.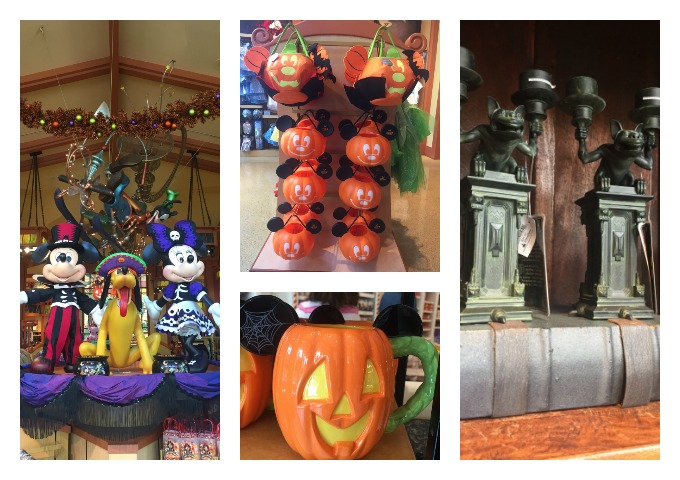 You'll find awesome Nightmare Before Christmas merchandise at both the World of Disney and at the Disney Vault 28 store.  Look for some fun Nightmare Before Christmas posts coming your way in the next few weeks as we prep here in Clementine County for my daughter's 10th birthday party.
If you're heading to the parks, consider making a DIY Dumbo Bow for an easy & inexpensive Disneybounding look.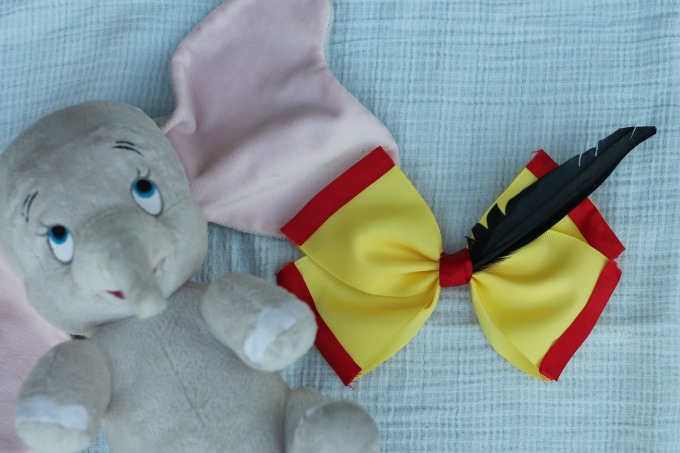 Will you be visiting the Downtown Disney district this fall?