Do you have a favorite from Guardians of the Galaxy?  Maybe Groot with his simple and yet profound understanding of self?  "I am Groot." Or Peter Quill because, well, Chris Pratt?  We are pretty evenly split in my family with half on Team Groot and the other Team Gamora.  In celebration of the green Guardian, my kids and I made Guardians of the Galaxy S'mores.
This post may contain affiliate links.  Please read my disclosure policy.
Summer is the perfect time for s'mores, but this is not any regular summer.  It's the Summer of Heroes.   During our last trip to Disney's California Adventure Park, we took in so many fun elements in the Summer of Heroes.  You won't to miss the themed treats, character meet & greets, and the all-new Guardians of the Galaxy – Mission: BREAKOUT! attraction.  One highlight was the complimentary (yup, free) face painting.  Georgia opted for a Groot upon her cheek, while Harper and Poppy went full face Gamora.
Poppy took the face painting so seriously.  I think this is her version of going to a spa.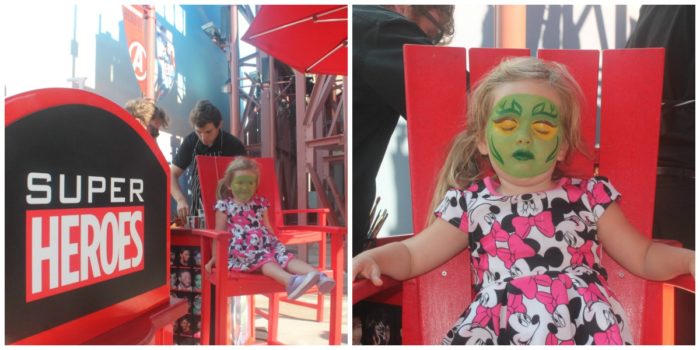 The super fun face painting sparked a barrage of baking ideas and a whole lot of laughs.   It started with calling these Gamore's, as in Gamora S'mores.  I'm going to go ahead and called dibs on Yondu Fondu also.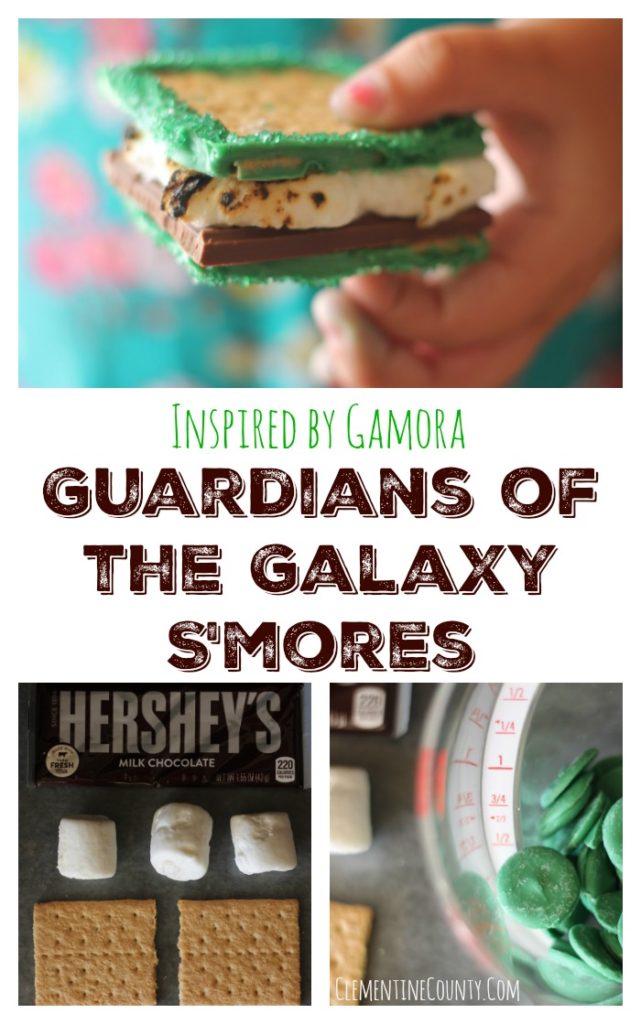 What You'll Need
Traditional S'mores Ingredients (Graham Crackers, Hershey's Milk Chocolate Bars, Marshmallows)
Green Candy Melts
Green Sprinkles
Wax Paper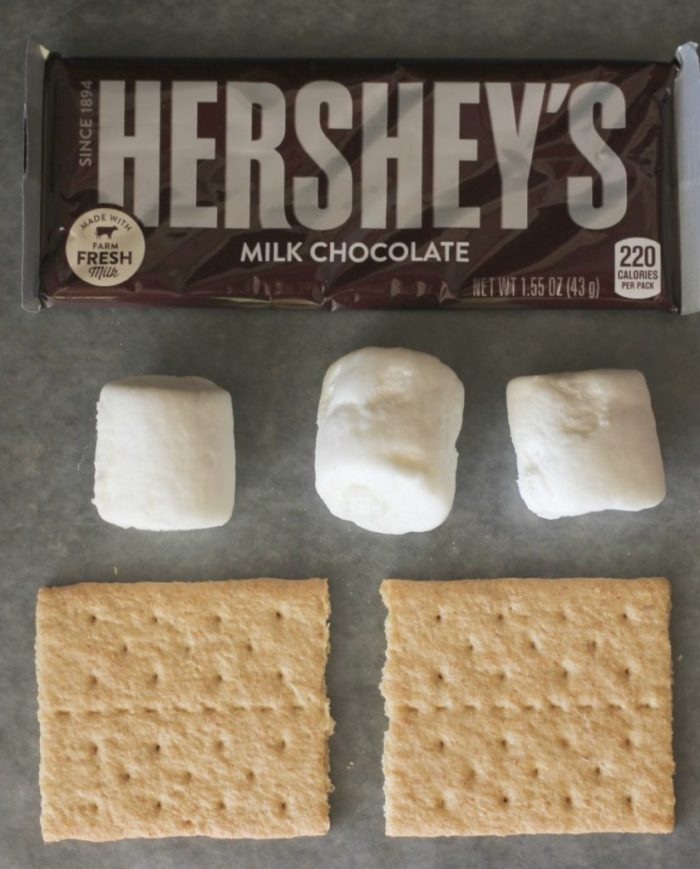 I'll just go ahead and make shopping easy.  Seriously, how did busy parents get anything done before Amazon?
How to Make Guardians of the Galaxy S'mores
To add a little GOTG flair to traditional s'mores, we are going to rim the graham crackers with chocolate and sprinkles in the hue of Gamora.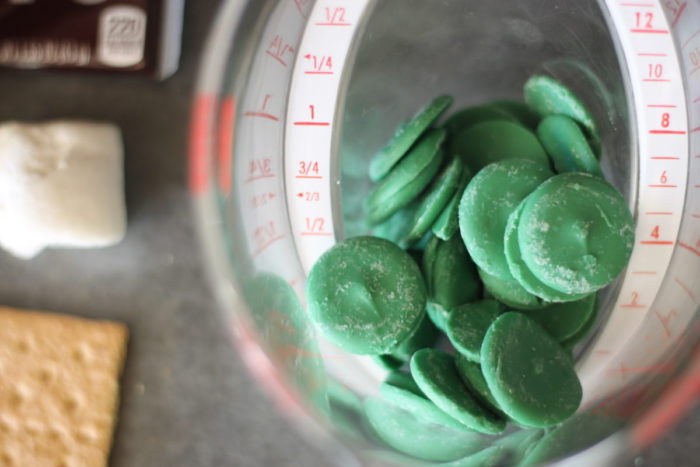 Start by melting candy melts according to package directions.  Dip each side of the graham cracker in melted chocolate and add sprinkles.  Place on wax paper to let set.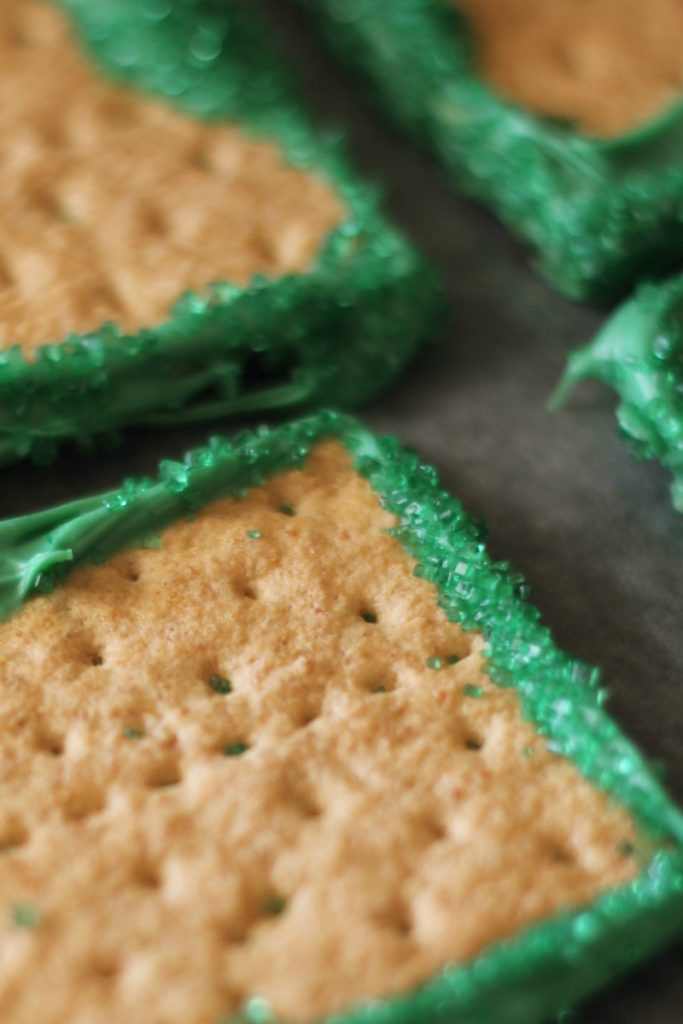 My girls and I made the chocolate-rimmed graham crackers in advance, and then made s'mores a little later.  With the heat of the marshmallow, the green chocolate softened a bit which added to ooey gooey goodness of the Guardians of the Galaxy S'mores.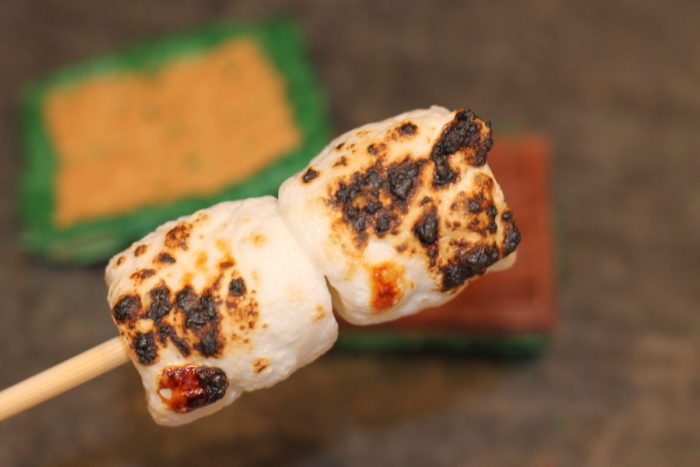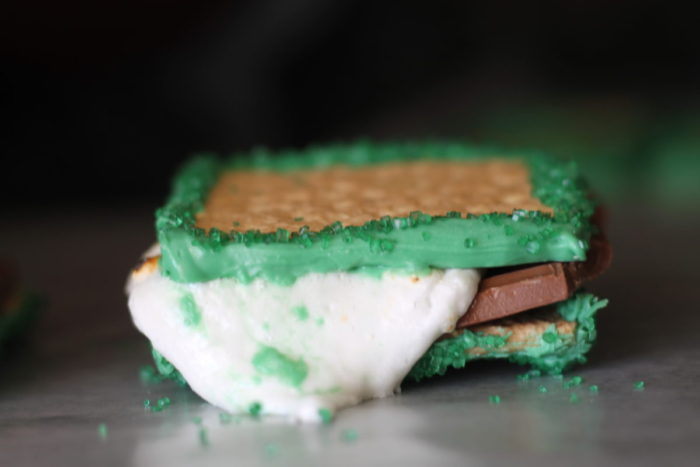 I'm still pretty partial to calling them Gamore's.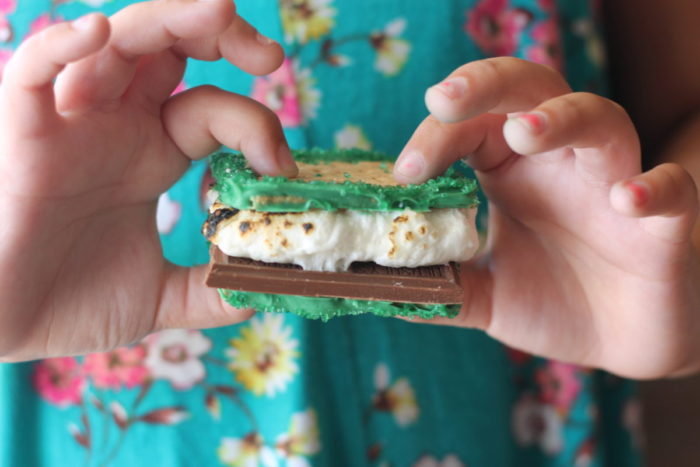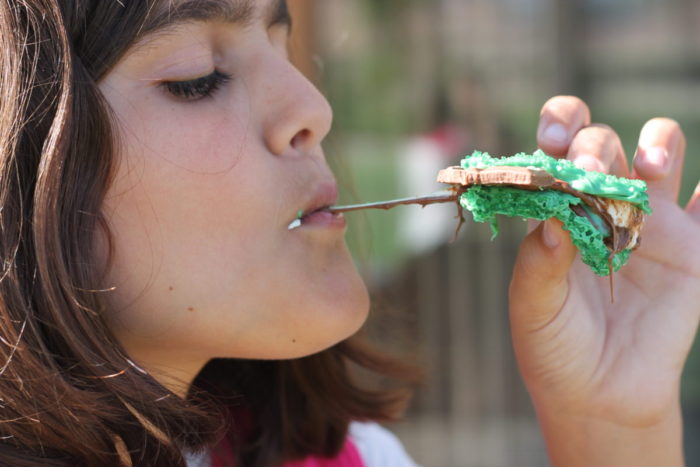 It definitely made me want to head back to Disneyland to check out more of the Marvel-themed treats offered during the Summer of Heroes. Disney parks aren't just the happiest places; they're the yummiest too.
If you're looking for more Guardians of the Galaxy treats, try Guardians of the Galaxy Floats.  I call them Groot Beer Floats.  Serve them with Gamore's and you're in for a sugar rush that's intergalactic.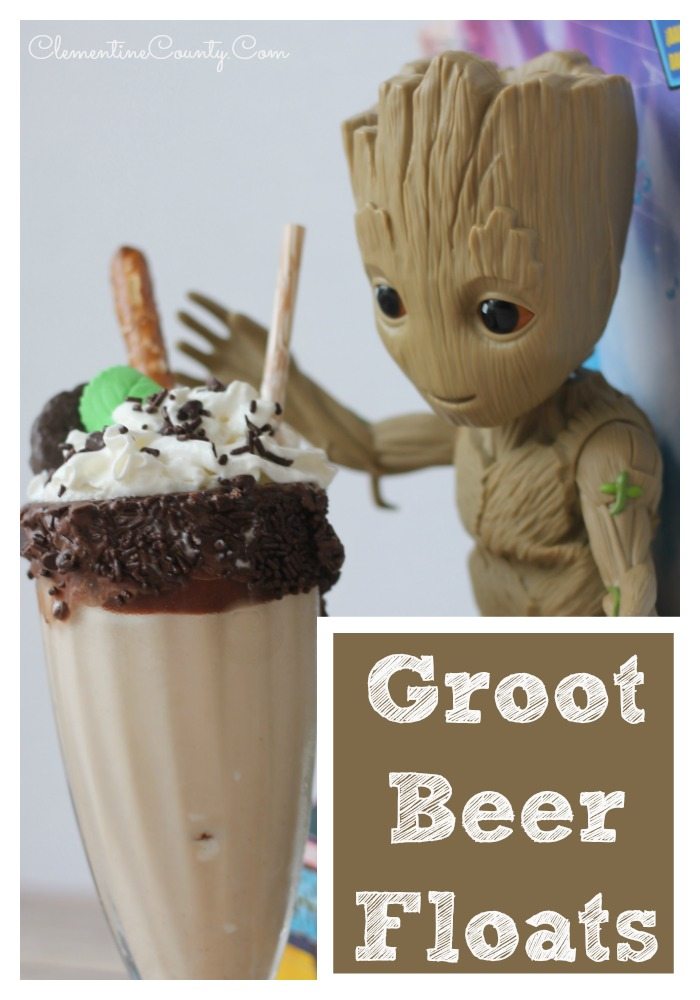 You can get more information about Summer of Heroes at the Disneyland Resort here.  Who's your favorite superhero?