It's been two months since my daughter underwent a major operation to remove a cholesteatoma, a non-cancerous cyst wrapped around her hearing bones.   Today, I've got good news to share and a fun giveaway to help you share in our celebration.
I am sharing our experiences; please seek information from your medical professional.  All thoughts and opinions are my own.
For those of you who may be new to Clementine County, I'll give you the short recap.  Recently, my daughter endured a tympanoplasty and mastoidectomy to remove a cholesteatoma and reconstruct her ear drum.  Her two first ear bones were damaged and also removed.  There's more background on her condition here and also information on recovery here.  In addition to this intense 4 1/2 hour surgery, her ENT also performed a myringotomy on her "good ear" to drain fluid.
Non-medical version: They took out a tumor and two bones from her head.  Then they cut a hole in her other ear drum to drain excess fluid.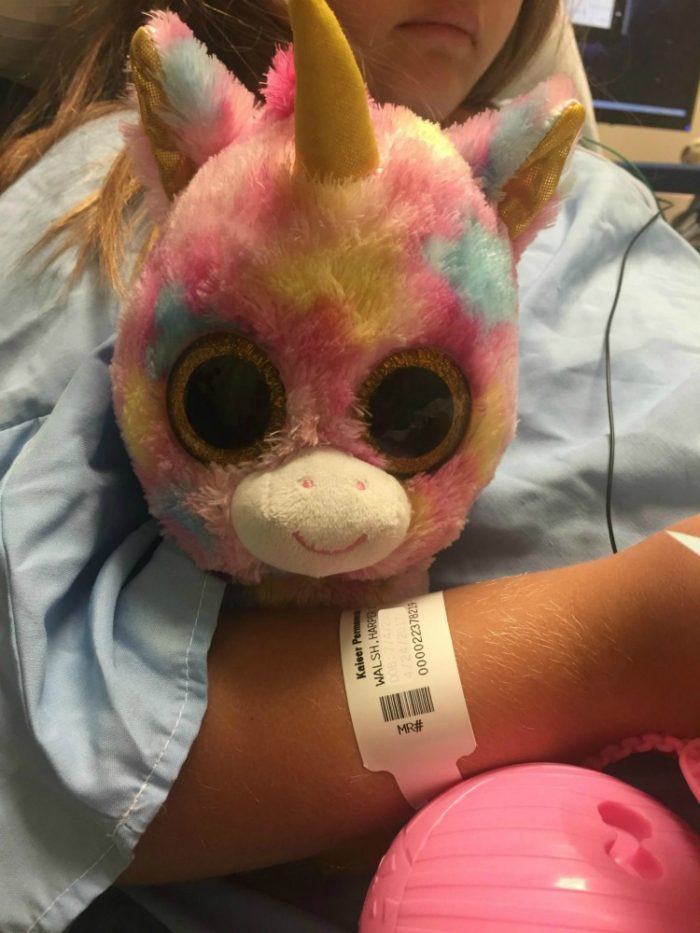 Obviously, your ear bones are pretty important in the hearing process.  We had been told her hearing in the affected ear would decline (it did).   During previous audiograms, test results showed severe hearing loss in her left ear and mild-moderate loss in the right.  New to the world of hearing loss, I have been taking in as much information as I could find about children with unilateral hearing loss, assistive technology, and what we needed to do to ensure her success.
We're just about two months out from her first procedure and met once again with her audiologist and ENT.  I've got to admit that I have been anxiously awaiting this appointment.  Now that her ears have recovered from the surgery, how much hearing would she have left?  People would ask me if she could hear, and I honestly didn't know.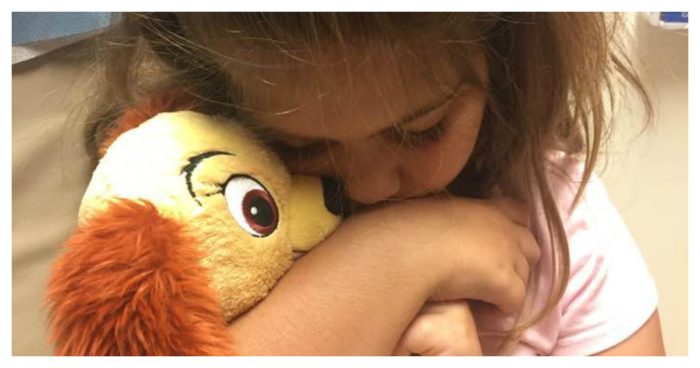 I know, I know.  How do you not know whether or not she can hear you?  Well first of all, she's a kid and kids aren't notoriously great at listening.    Secondly, her good ear compensates a lot for the other.  She also is a great lip reader so as long as you are looking at her and being purposeful with your speaking, she gets it.  However, she misses a lot of sound coming from behind her.
But at today's appointment we got some good news!
2-Month Hearing Update
Her hearing shows mild to moderate hearing loss, with an increase of 10-20 decibels!  Her "good ear" still registers at mild hearing loss, but nothing too crazy.  That means she'll require hearing aids, but that's been part of the plan all along.  I'm still floored.  Nothing I had read about cholesteatomas showed any improvement in hearing.  For goodness sake, the doctor took out two of three ear bones.
I went in to today's appointment anxious, listing all the sounds I adore and the things she'd miss out on if she were profoundly deaf.  The sound of waves crashing on the beach, the hum of amplifiers before the band gets started, the trotting of horses along Main Street.  She'll get them all back.   It's true that they'll come with the help of hearing aids after her next surgery, but she'll get them.  And ladies and gentlemen, that's worth celebrating.
A Celebratory Giveaway
So to commemorate all the things my sweet daughter hears and will hear, I'm hosting a giveaway so you can listen to your favorite stuff!  One (1) lucky winner will receive an $15 iTunes gift card.  Just use the widget below to enter.
Thanks for celebrating with us!