Is your toddler hooked on Kate and Mim-mim? Mine would move to Mimiloo with her funny bunny friend in a second. That's why I compiled a list of Poppy-approved, Kate and Mim-Mim gift ideas.
This post contains affiliate links.
For those of you who haven't binge watched Kate and Mim-Mim before naptime, it's a Disney Junior show featuring Kate who goes on magical adventures to Mimiloo where her bunny friend comes to life. Kate and Mim-mim solve everyday problems like trying new things. The best friends are joined by other Mimiloo residents like Tack and Gobble.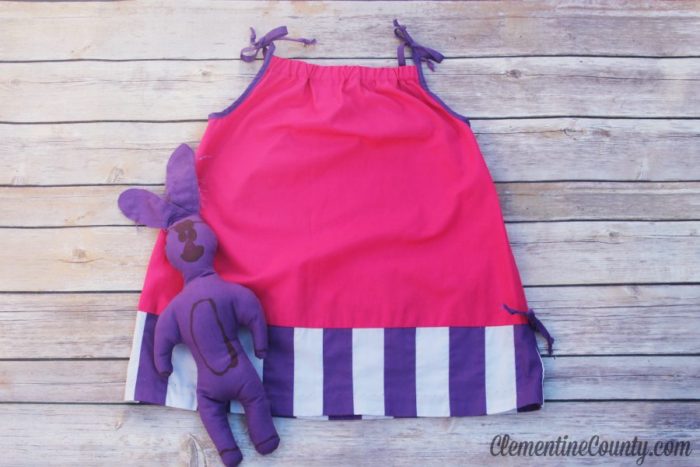 The tricky thing for us with Kate and Mim-Mim was finding the products my 2-year-old desperately wanted. My mother-in-law made her a Kate-inspired dress with pink and purple. My 7-year-old sewed a Mim-mim doll (seriously, how cute is that???). But I'm so thrilled that we can add to our collection with some commercially available offerings.
Kate and Mim-Mim Gift Ideas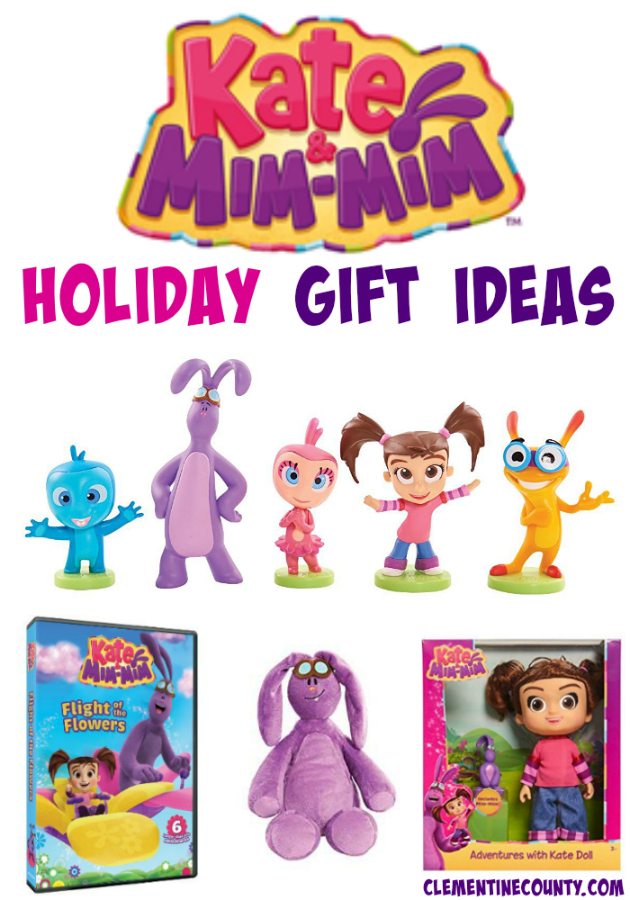 7″ Kate and Mim-Mim Plush – Kate
// 5-year-old Kate is off to Mimiloo or wherever your toddler takes her with a cute stuffed toy.
9″ Kate and Mim-Mim Plush – MIM-MIM
// Any Kate fan will love having his/her own funny bunny friend to twirl with.
Just Play Kate & Mim Mim Collectible Figures
// I adore the pretending my toddler has begun. These figures make it possible to recreate favorite episodes are create new adventures.
Short Sleeve Tee // Little girl, big imagination. This t-shirt fits my toddler's personality to a tee.
Magic Twirl Mim-Mim // Grab Mim-mim's hand & twirl away. This larger plush also features 10 phrases for added fun.
Kate & Mim-Mim: Flight of the Flowers
// Watch 6 adorable episodes of Kate and Mim-Mim on DVD.
Dress-Up Adventures (Kate and Mim-Mim)
// Stickers are always a hit with my little one, so I know this interactive sticker & activity book will be hours of fun.
Christmas with Kate and Mim-Mim
// During the holidays, I love sharing seasonal books with my children. Share Christmas with Kate in this cute story.
&nbsp:
Disney 8.5″ Kate and Mim-Mim – Adventures With Kate Doll
// If you're shopping for a preschool-aged Kate and Mim-Mim fan, try this adorable doll.

With the holidays quickly approaching, these adorable Kate and Mim-Mim toys will be a hit with your toddler or preschooler. What does your little one want for Christmas this year?