Y'all ready for some fun? Knott's Berry Farm has once again transformed the town of Calico into an interactive and engaging western adventure for Ghost Town Alive. Families will take sides, teaming up with the sheriff or the Mayfield Gang, for a day of cowboys and robbers.  Grab your boots, you won't want to miss the immersive Ghost Town Alive experience.
My family and I received complimentary admission in exchange for review purposes.  All thoughts and opinions are my own.
The fictional town of Calico within Knott's Berry Farm literally "comes alive" with an interactive storyline building off of last year's.  We arrived on Founder's Day with the Mayfield Gang still in custody.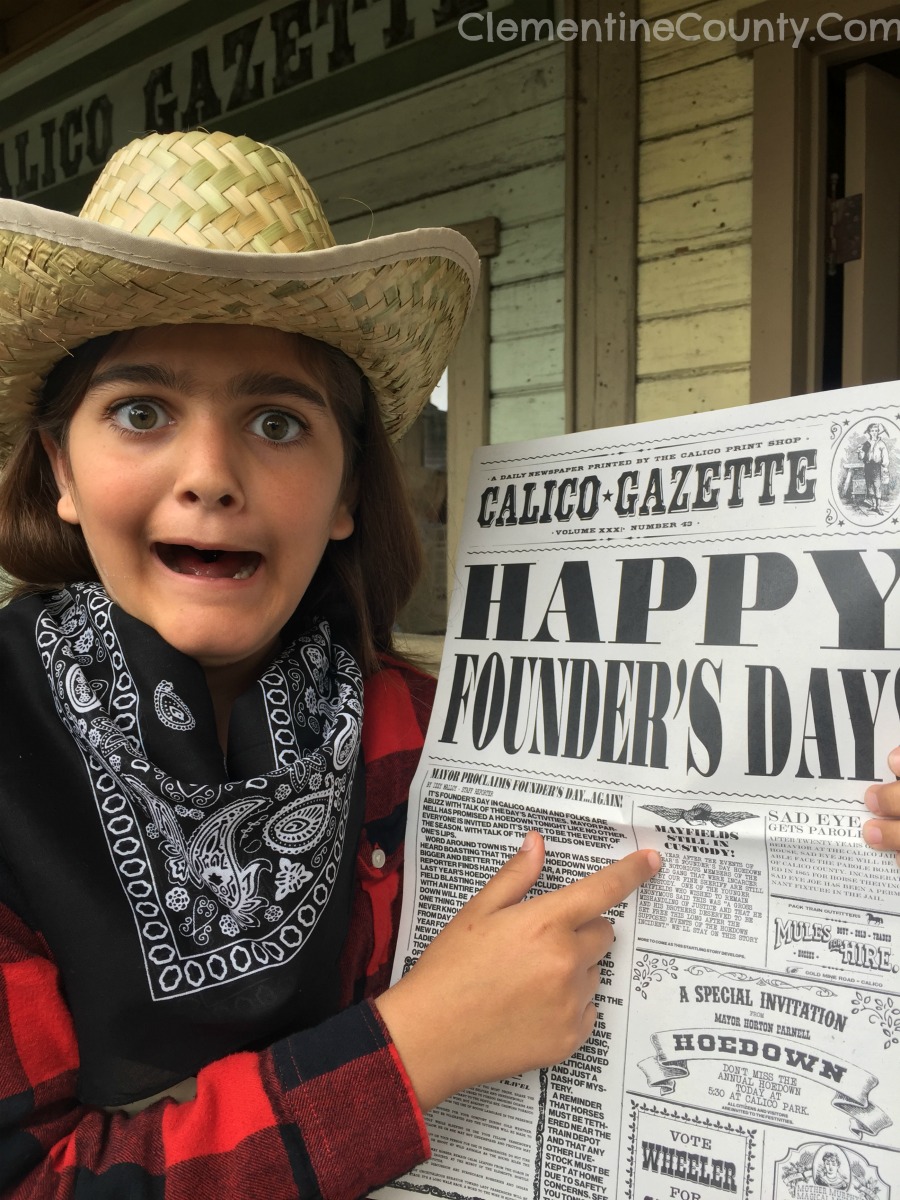 During our visit, we saw several members of the Mayfield family get released from jail, the Bank of Calico get robbed, and through a shocking turn of events, the Mayfields take control of the town.
What's so exceptional about the Ghost Town Alive experience is two-fold: the characters and the guests.  Once he was released from jail, Ike Mayfield allowed my daughter to join his posse.  The two of them raced throughout Calico, hiding from the law and planning some trouble.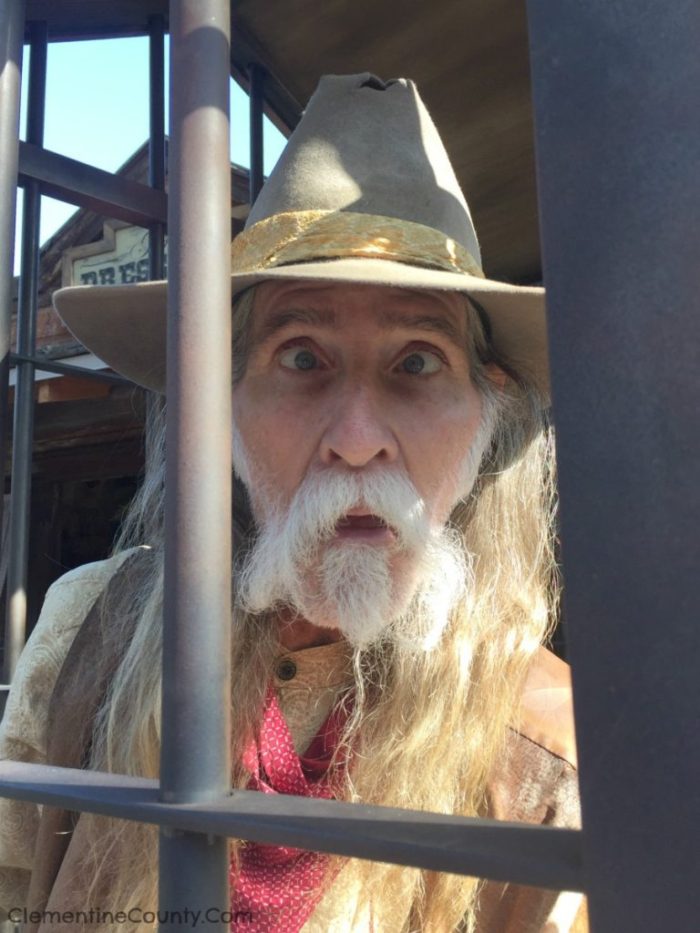 She was beyond thrilled to help him find clues bearing the markings of "The Raven" and even offer to "help" carry the bank's safe across town.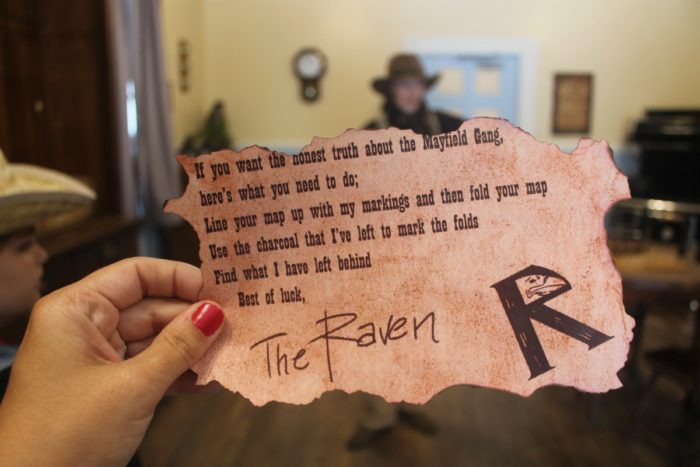 But the good guys are just as compelling.  The deputy brought my three kids in to play a card game of "Pass the Trash," engaging my preschooler throughout the exchange as well as the older children.  Each Calico citizen was unique and dynamic.
Additionally, you'll be presented with themed activities exclusive to Ghost Town Alive.  Ms. Francis would adore some help designing her wedding gown in the Dress Shop.  The Pony Express passed out hobby horses and wrapped packages for guests to deliver all throughout town.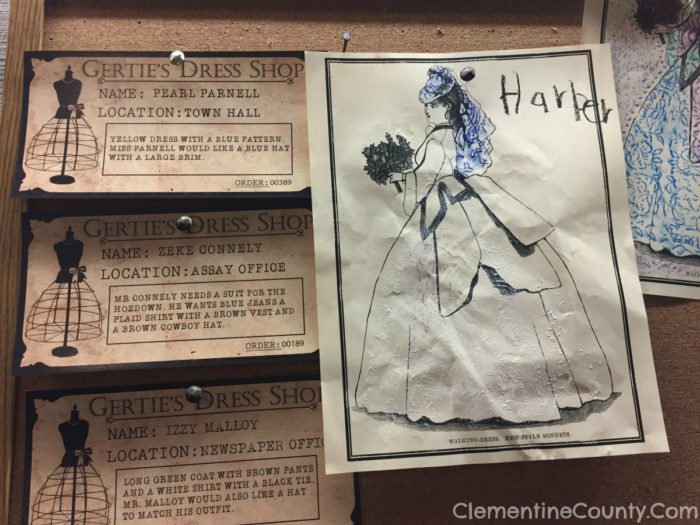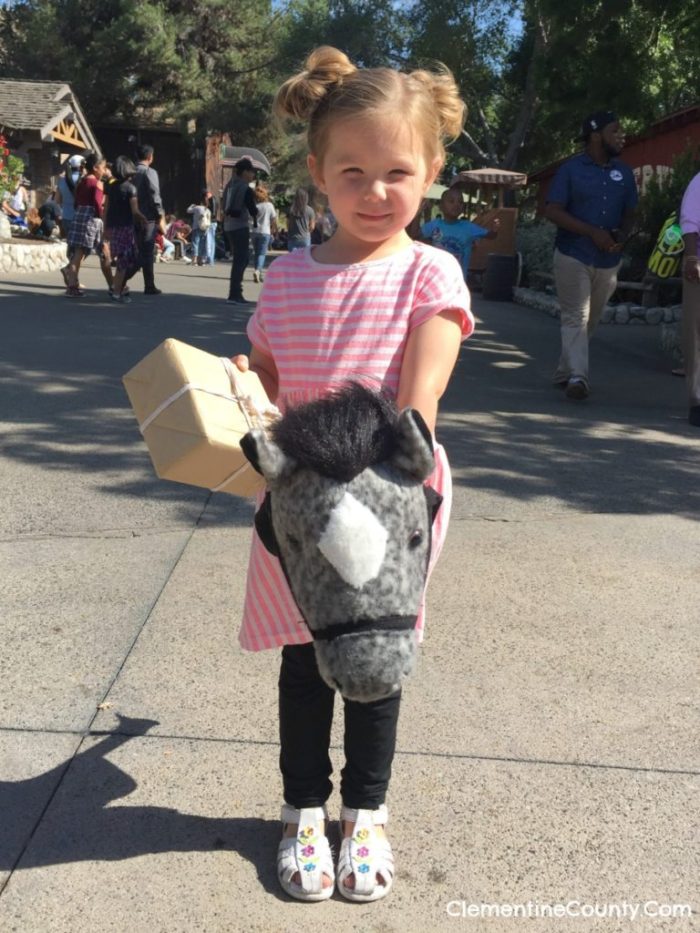 However, it's not just talented actors and a fun plot line that make Ghost Town Alive a must-see this summer.  The guests (that's YOU) make choices that shift the plot.  I participated by voting for Scrubs Mayfield who ended up being elected sheriff, and thus was able to free his family from jail.
Ghost Town Alive is a western-themed "Choose Your Own Adventure" come to life, with bits of detective work included.
Tips for Experiencing Ghost Town Alive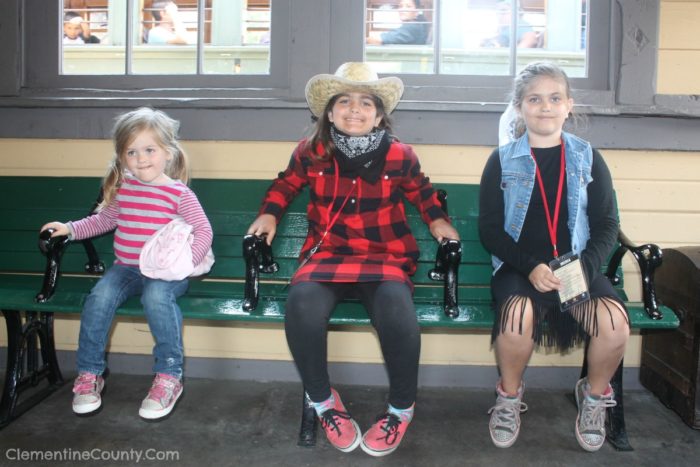 Get There Early  You won't want to miss a second of the story, and Sheriff Wheeler began his proclamations at rope drop.
Engage The quick thinking residents of Calico respond in character to your conversations.  Ike Mayfield dedicated ten minutes to my daughter, probably because she was sooo into it.  Shout at the bad guys, pet the donkey.  You'll get so much more out of the experience if you participate actively.
Dress the Part Put on something purdy, and get yourself to Calico.  If you're going to be an honorary town citizen, so grab some plaid and a cowboy hat.
Identify Yourself The size of your 'stache tells a lot about you.  Grab a costume mustache from the Dress Shop to let everyone know if you're a good guy or a bad guy.  The citizens will treat you differently depending on your alliance, so plan accordingly.
Look for the Details The small details were not overlooked in planning Ghost Town Alive.  The Sheriff's ad in the newspaper tried to sway votes with the tagline "Change is Bad."  Throughout Calico themed sound effects, like the clinking of spurs, can be heard.  The storyline is well developed and these albeit small things made the one-of-a-kind experience envelope guests into the western town.
Consider a Season Pass One thing was clear as my family enjoyed the day.  There were "regulars."  People who visit frequently and really get into the fun.  I loved staying from rope drop to hoe-down, and know return trips would each be unique.  Get more information about Knott's Berry Farm season passes here.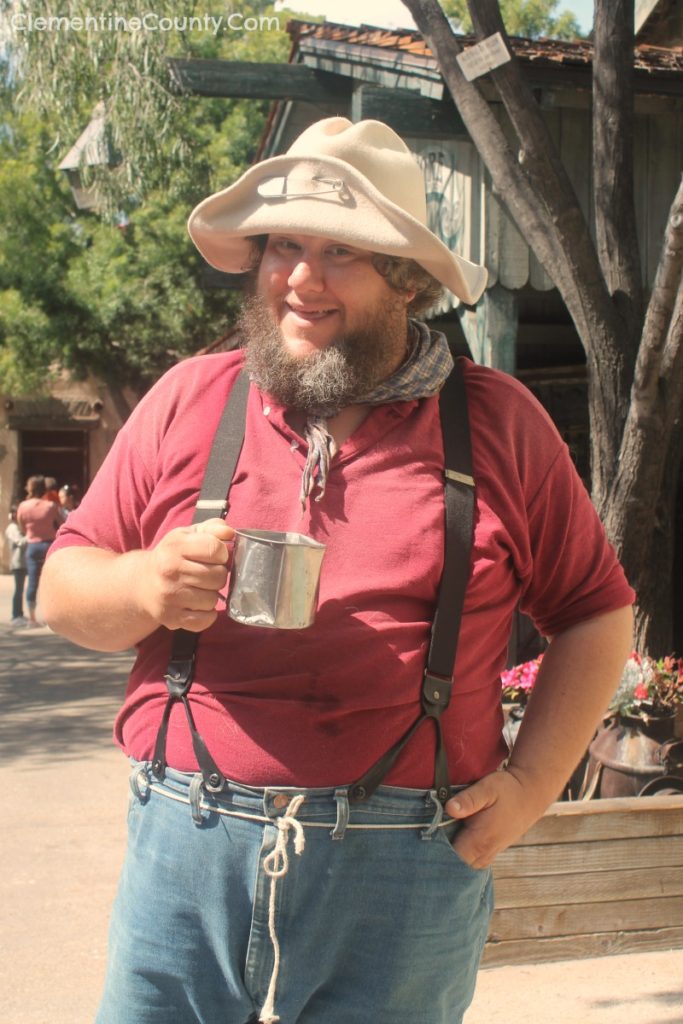 Ghost Town Alive Shows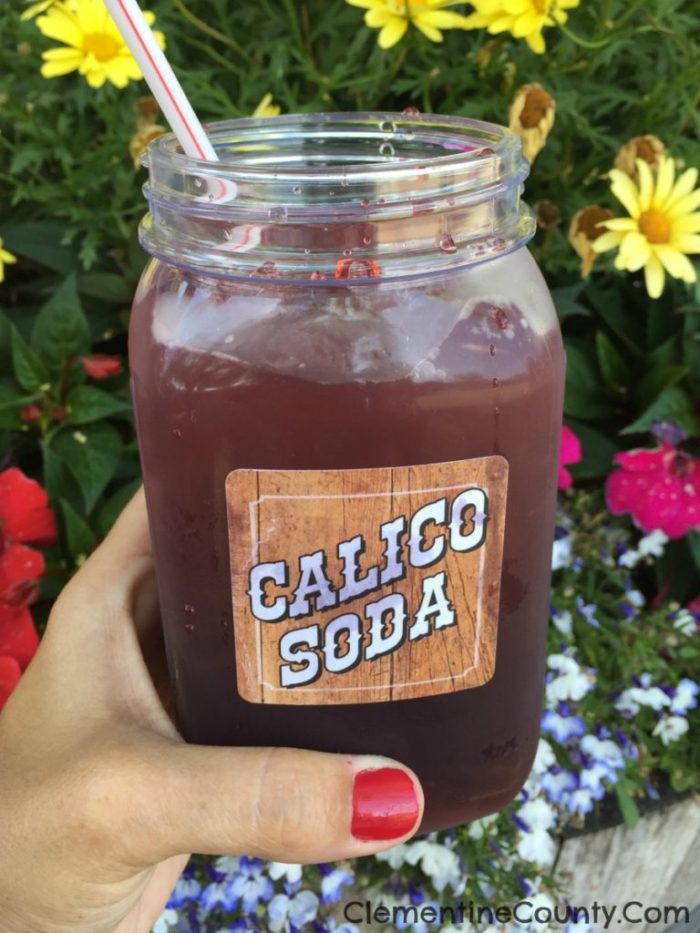 Grab yourself a Calico Soda, a sweet boysenberry cream soda, and don't miss these additional attractions during the summer!
Wild West Stunt Show
Calico Saloon Show
Krazy Kirk and the Hillbillies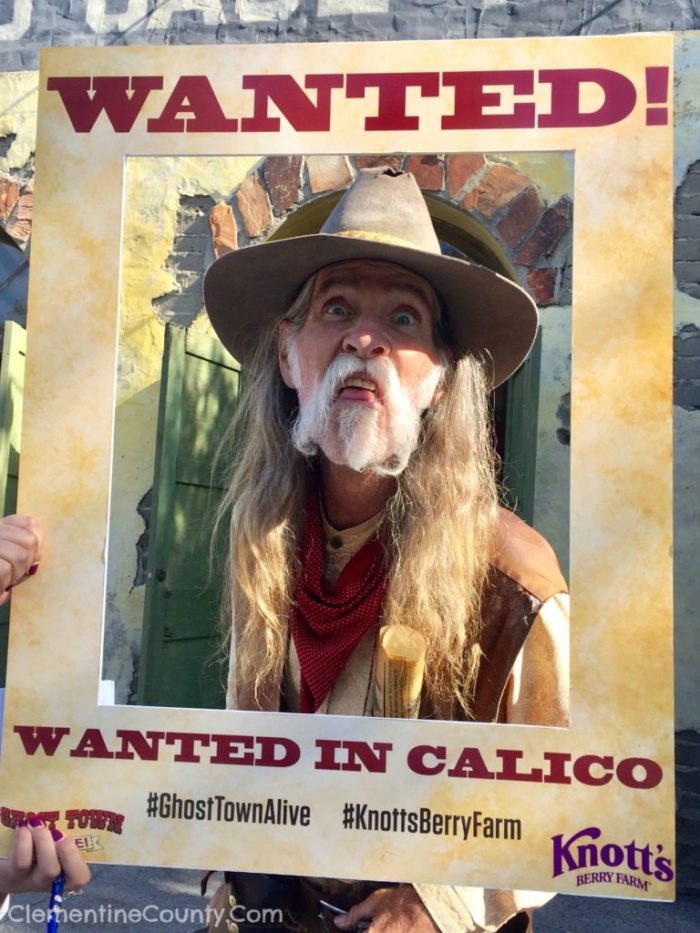 You're wanted in Calico at Knott's Berry Farm now through September 4th for Ghost Town Alive.   For tickets, head to the Knott's Berry Farm website.  You can also follow along using the hashtags #GhostTownAlive and #KnottsBerryFarm on your favorite social media channels.