Coffee, coffee, and more coffee. It's part of my breakfast of champions, or at least any day I actually want to function. With my love and dependence on coffee, I was so thrilled when I first grabbed a Keurig. Less waiting, more caffeinating.  But soon after, I started realizing how many of those cute little pods I was dumping to the, well, dump.  I started with swapping the pods out for a refillable k-cup like this one.  Currently I'm double brewing with a Keurig and a traditional coffee pot.
It's a lot of coffee, you guys.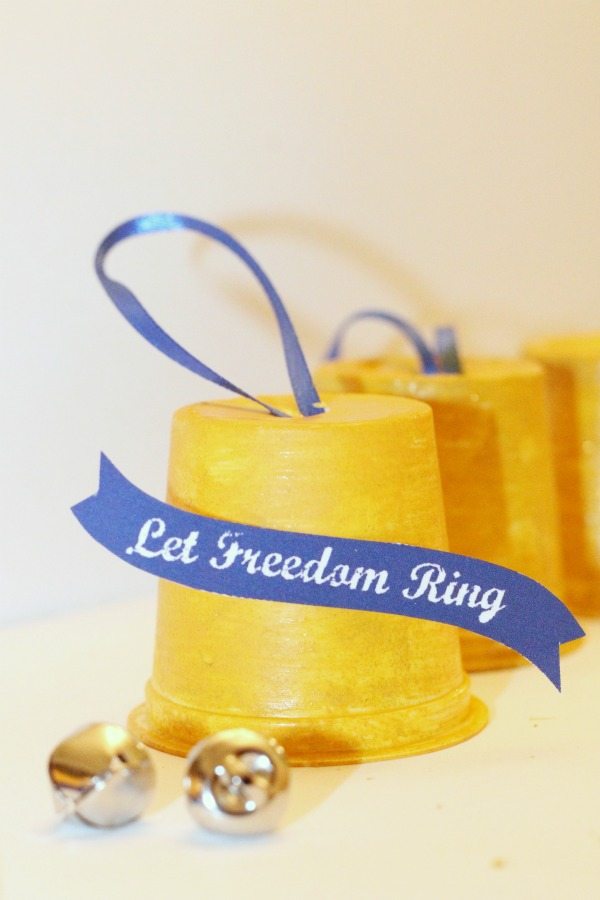 I still needed to do more to keep those pods out of the dump.  That's when I started storing them to use for crafts, like these "Let Freedom Ring" bells.  They're a snap to make and a great way to remember the message of Dr. Martin Luther King, Jr.


All thought and opinions are my own. This post may contain affiliate links.
Most are familiar with Dr. King's "I Have a Dream" speech delivered at the Lincoln Memorial in 1962.  I hope he'd be proud of the progress of our nation, but I'm also fully aware his dream is not yet realized.  Without getting too political, I wanted to share this easy craft to celebrate the words and works of this great American.
From "I Have a Dream":
And I say to you today my friends, let freedom ring.

From the prodigious hilltops of New Hampshire, let freedom ring.

From the mighty mountains of New York, let freedom ring. From the mighty Alleghenies of Pennsylvania!

Let freedom ring from the snow capped Rockies of Colorado!

Let freedom ring from the curvaceous slopes of California!

But not only there; let freedom ring from the Stone Mountain of Georgia!

Let freedom ring from Lookout Mountain in Tennessee!

Let freedom ring from every hill and molehill in Mississippi. From every mountainside, let freedom ring.
And so, we let freedom ring from every home daycare, from every preschool, and from every elementary school with these easy bells.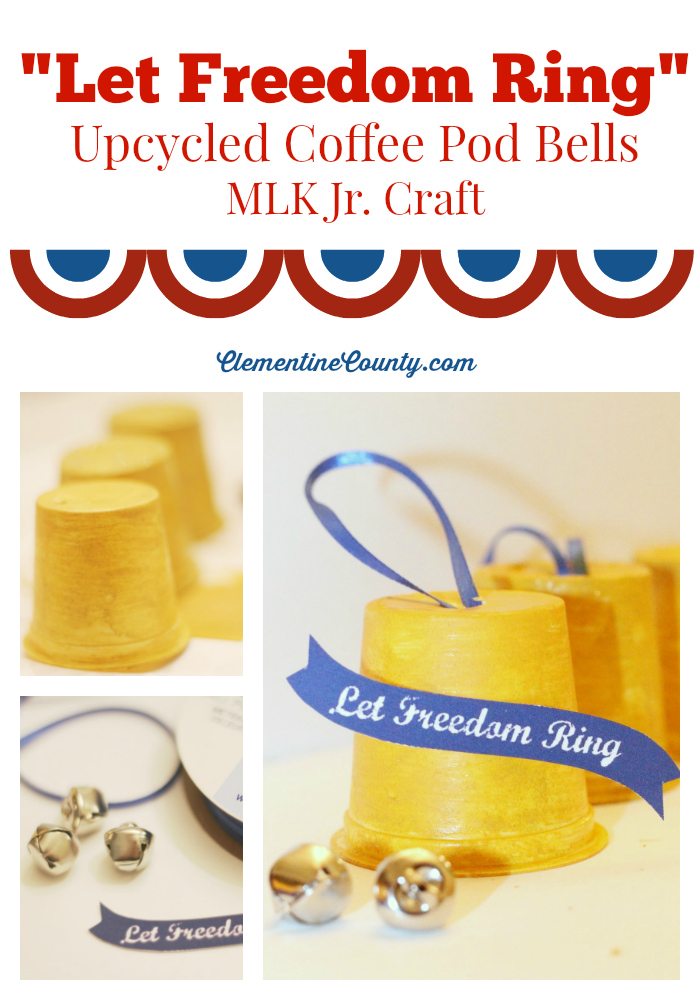 How to Make "Let Freedom Ring" Bells:
Supplies:
K-cup pods, empty & washed
Yellow paint & paintbrush
Scissors or sharp object for poking a hole
Ribbon
Glue
How to Assemble:
Drink coffee.
Once the pod has cooled, remove the foil lid, internal filter, and coffee grounds.  The filter peels out pretty easily.  You'll then want to rinse & dry your pod.
Next, make a hole for stringing ribbon through.  Most pods have a small hole on the bottom, but none of mine were centered.  Adults should carefully poke a hole using scissors or another sharp tool.  I used one end of a compass I found in my art box.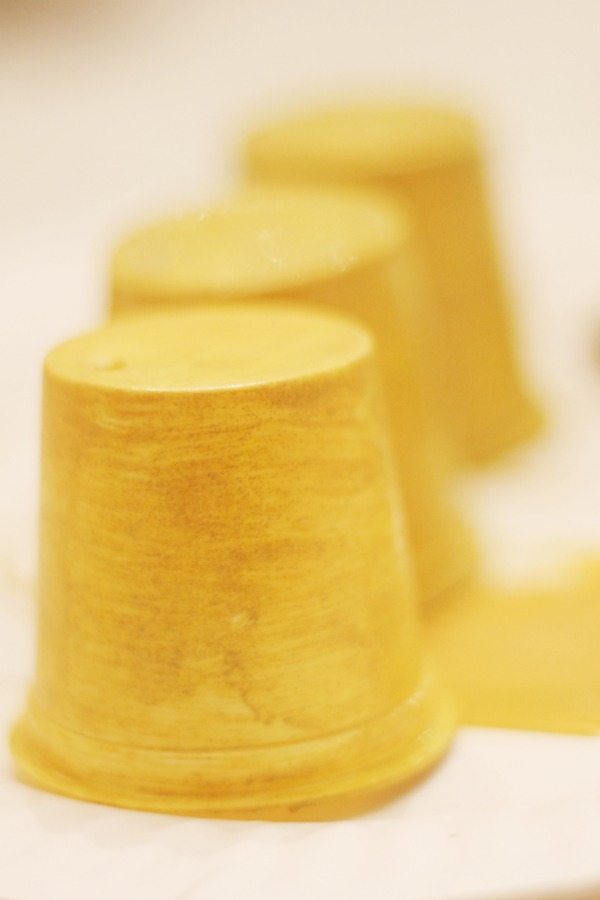 Now prepped, paint your pod yellow.  If you're finding your paint is not sticking well, you can rough up the pod with sandpaper.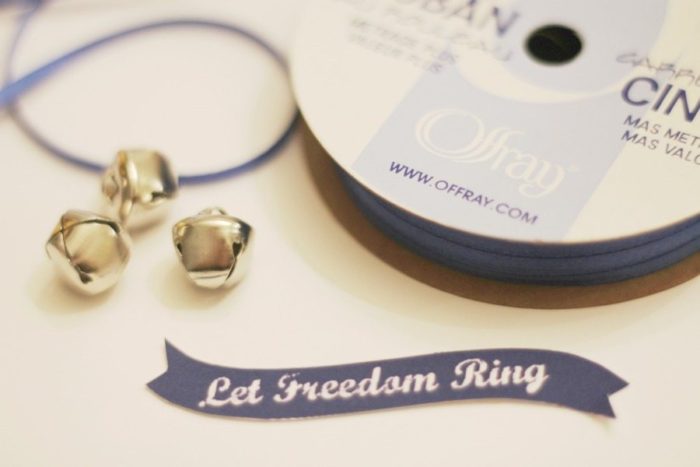 String ribbon through the hole of your coffee pod, with a loop sticking out.  String a bell onto a loose end inside the pod and tie the ends together.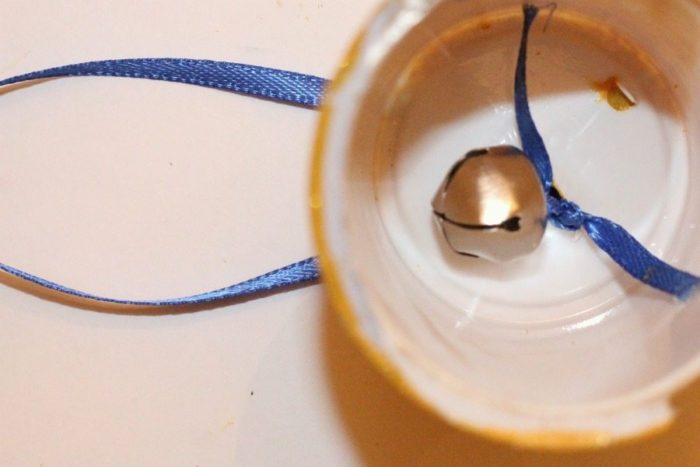 Adhere the "Let Freedom Ring" banner to your k-cup.  There are tons of a page so you can make them with a class or even the neighborhood kids on your day off from school.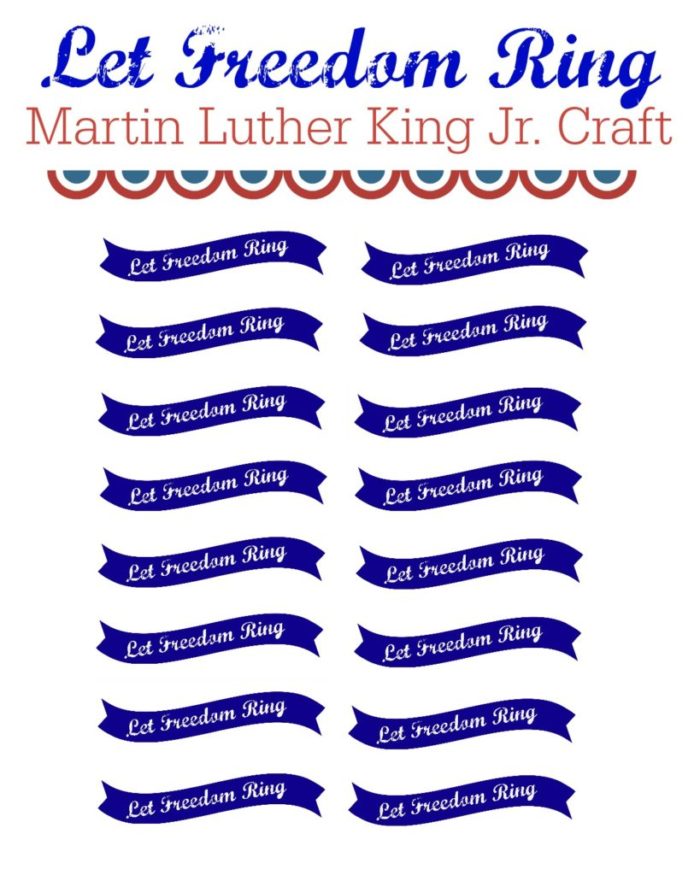 I'm happy to keep a few more coffee pods out of the dump and have a little visual to accompany our talks about Dr. Martin Luther King, Jr. Each time my littles ring their bells, I hope they remember they can help freedom ring across our great nation.