It was the 5th or 6th of November before I remembered to turn the page on the family calendar.  Is it just me or does time speed up immediately following Halloween?  The holidays can be stressful. But it's never been easier…or yummier…to say thanks this holiday season!  The folks at Gourmet Gift Baskets have packed up delicious to share with your hostess or gobble up yourselves.  Check out our sponsor and other fun low-stress ways to celebrate Thanksgiving.
I received a complimentary product to facilitate this review.  All thoughts and opinions are my own.
The weeks leading up to the holidays can be tough.  There are groceries to buy & prep, rooms to clean, the list goes on and on. Growing up, we had traditional holiday celebrations full of family.  I'm fairly certain my incredible mama worked through the night getting things ready.  Now that my siblings and I are in charge of the festivities, we are making life easier on ourselves.
If you're looking for low-stress ways to celebrate Thanksgiving, this post is for you.
3 Low-Stress Ways to Celebrate Thanksgiving
Welcome The Turkey Fairy
My friend Melissa introduced me to "the Turkey Fairy."  Here's the idea: you've got food to prep on Thanksgiving Day, and the kids are home looking for things to do.  There are plenty of ways the kids can help out in the kitchen.  But let's be honest, it's also great to get them out of the kitchen.
The Turkey Fairy arrives Thanksgiving morning, leaving small gifts on the front porch amid a flurry of feathers.  Her gifts are things that can keep the kids entertained while you're busy in the kitchen. Think small coloring books, puzzles, or art projects.
Celebrate Twice
We have the good fortune of living close to a ton of family.  But that means trying to split our time on the holidays.  Rather than sitting through holiday traffic, we make it a 2-day celebration.  We celebrate with my husband's family on Thursday, and my family on Friday.  It works out for my family since my siblings also have in-laws to visit on Turkey Day.
Bonus points for using leftovers in new recipes like Mashed Potato Fritters or a turkey stew.
Celebrate the Bounty with Gourmet Gift Baskets
Bring the bounty of the Thanksgiving holiday to your home with a lovely gift basket from Gourmet Gift Baskets.  Ours arrived full of yummy treats for the whole family.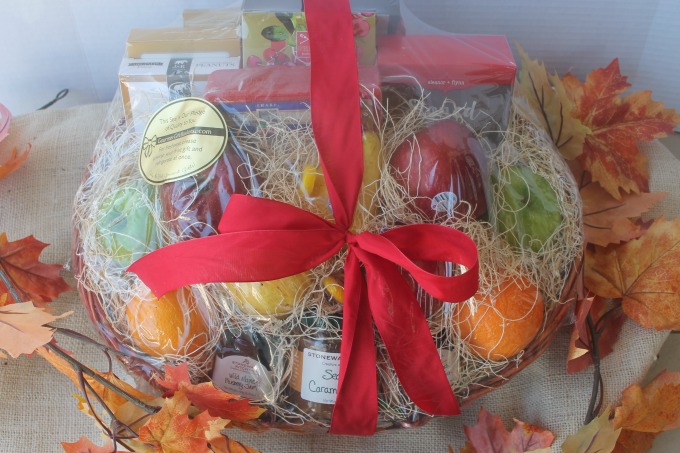 While shopping on the Gourmet Gift Basket site, there were tons of offerings for each holiday.  With Thanksgiving on the horizon, I wanted to stick with a fall-themed collection.  The Bountiful Harvest basket was the perfect choice!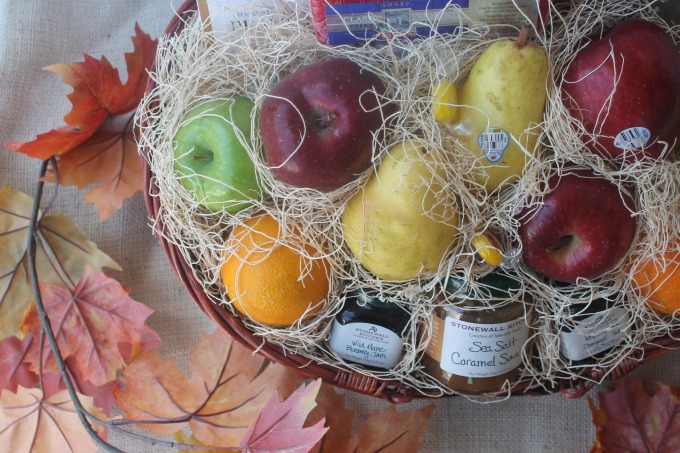 Ours arrived with freshly harvested fruits (apples, oranges, and pears).  They were paired with irresistible snacks like cheddar cheese, smoked summer sausage, jams, cookies, and caramels.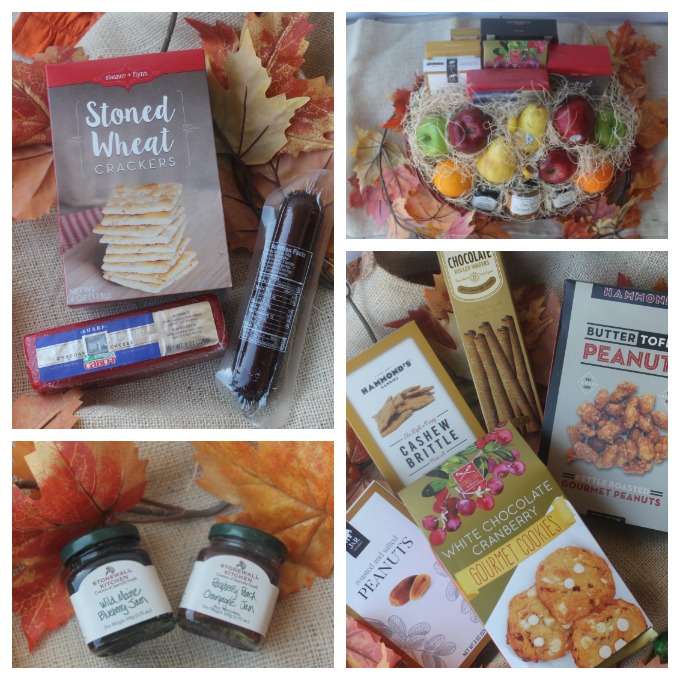 Serve cheese, sausage, and crackers before the meal.  For those with a sweet tooth (that'd be me), nibble on cashew brittle or fresh apples dipped in sea salt caramel sauce.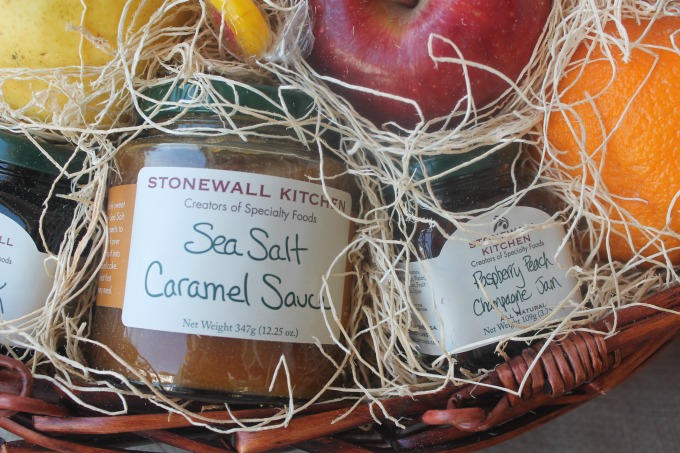 When our basket arrived, it was neatly wrapped in a willow branch basket with a reminder to get it in the refrigerator as soon as possible.  The family and I wanted to dive in right away.  Now that we've sampled our sweets and snacks, we've got a cute basket to repurpose for the holidays.
Speaking of holidays, Gourmet Gift Baskets has got you covered.  With Christmas, Hanukkah, and lots of everyday celebration options, you can destress each holiday with a little help from the gift basket pros.  Gourmet Gift Baskets have been wrapping up thoughtful and delicious baskets for 15 years!
The holidays are all about making memories, not making more stress.  From distracting the kiddos to taking it easy on yourself, you'll be able to have one more thing to be thankful for: a low-stress Thanksgiving.
Share your low-stress Thanksgiving tips in the comments!