Aloha!  We are counting down the days until Disney's Moana sails into theaters.  Our favorite way to see movies together as a family is to go to our almost local drive-in.  It's about 45 minutes away, but seriously fun so we don't mind the drive.
To make our upcoming viewing of Moana even more fun, we've made candy leis.  What's a movie without candy, right?  Considering we've got buckets of leftover Halloween candy at home, it didn't cost us anything to make these fun Moana inspired treats.

This post may contain affiliate links.

In Disney's Moana, young adventurous Moana (voiced by Auli'i Cravalho) follows in the footsteps..or wavelengths…of her wayfarer ancestors.  She, with the help of demigod Maui (voiced by Dwayne Johnson), sets sail of a mission across the Pacific to save her village from a legendary darkness.  This new clip features the original song "We Know the Way," written and performed by Opetaia Foa'i and Lin-Manuel Miranda.
Now let's sail into how to make Moana Candy Leis!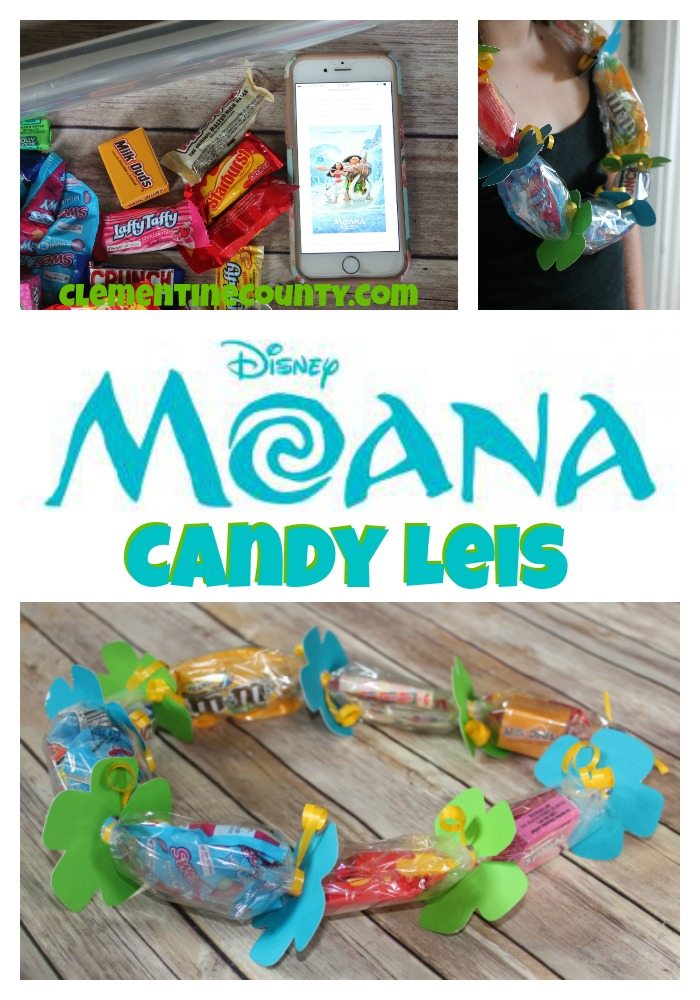 How to Make Moana Candy Leis
Materials:
Individually packaged candy
Tape
Paper Hawaiian flowers
Instructions:
Start by unrolling your cellophane wrap and cutting a piece 12 inches wide.  Next, lay your candy along the cellophane wrap approximately one inch from the edge. We raided our leftover Halloween candy, looking for packages that fit the Moana color scheme in this poster.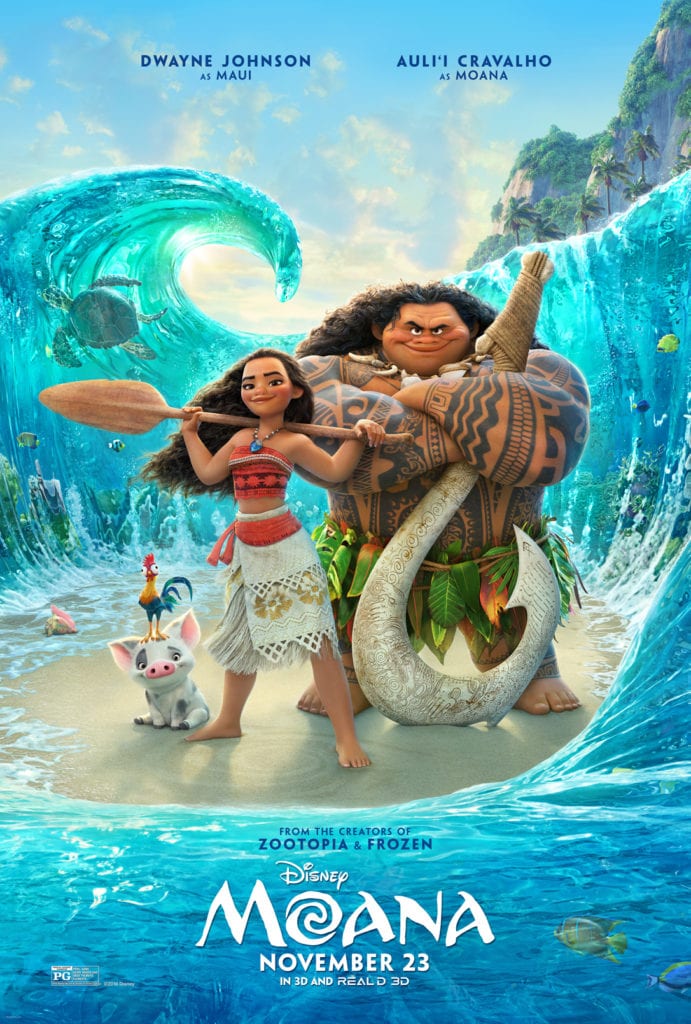 Lots of green and blue (like Crunch bars) candy with touches of red and maybe even yellow (Starbursts, for example).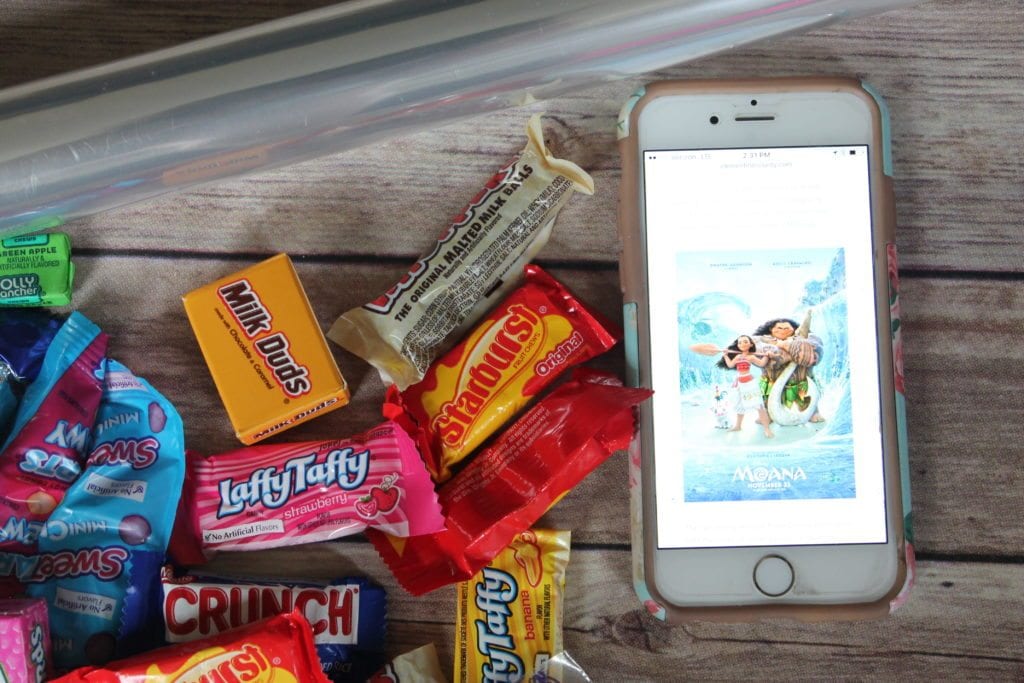 A couple of notes about that:
I prefer doubling candy so you end up with more per section and just more overall.  Because, well, it's candy. Stick with similarly sized pieces when doubling.
If you've got awkwardly shaped or long candy, try taping the packing down so you end up with rectangular pieces.
You'll want to leave spaces between the candy for ribbon ties and flowers.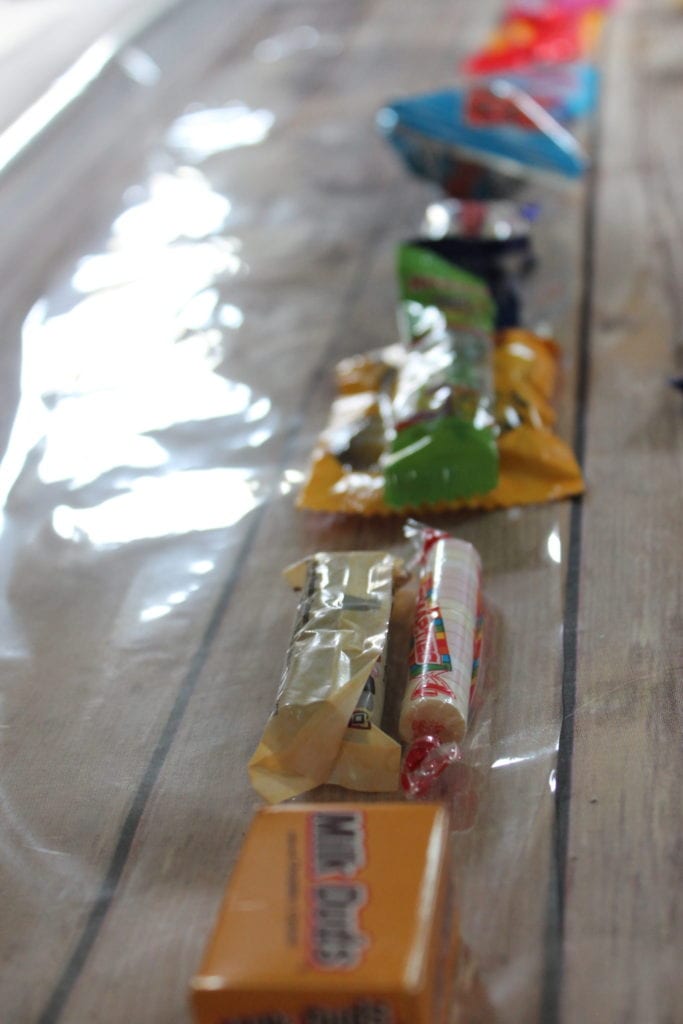 After you've arranged your candy onto the cellophane, start slowly rolling the candy in the wrap.  I've found it is best to work with a partner, each rolling opposite ends.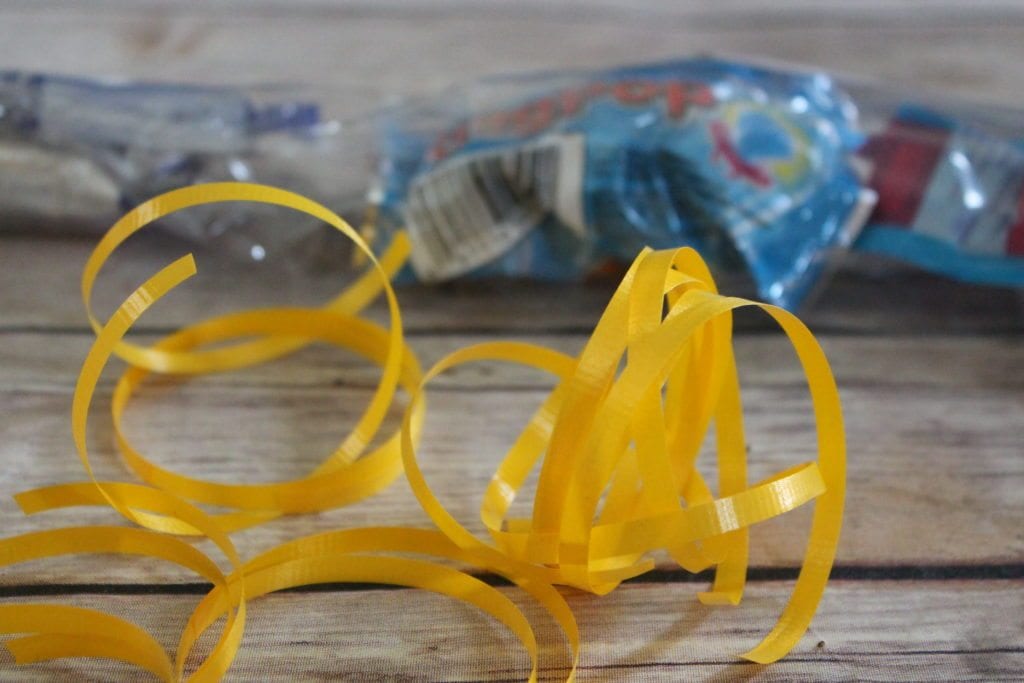 Secure each section with curling ribbon.
If needed to keep candy secure, place a small piece of tape at the back of each section.
Bring the two ends together and secure with more curling ribbon.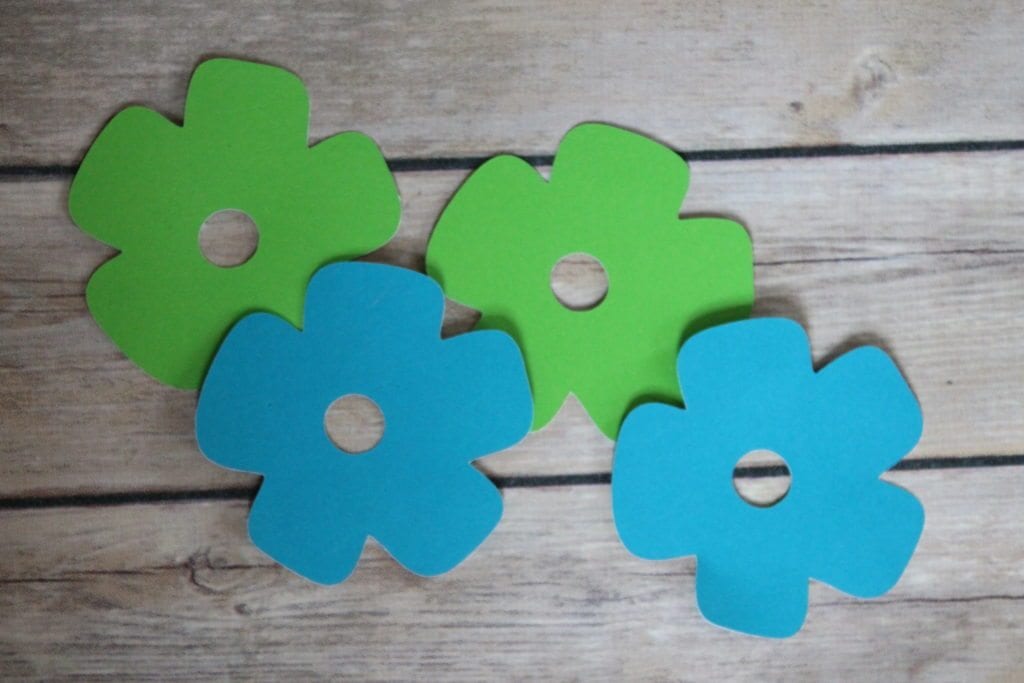 To give my candy lei a Hawaiian and Moana feel, I added 3-inch blue and green flowers.  They were cut out from my Cricut, but you could easily grab some free flower clipart or cut them yourself from cardstock. I cut a slit to place them on the candy lei.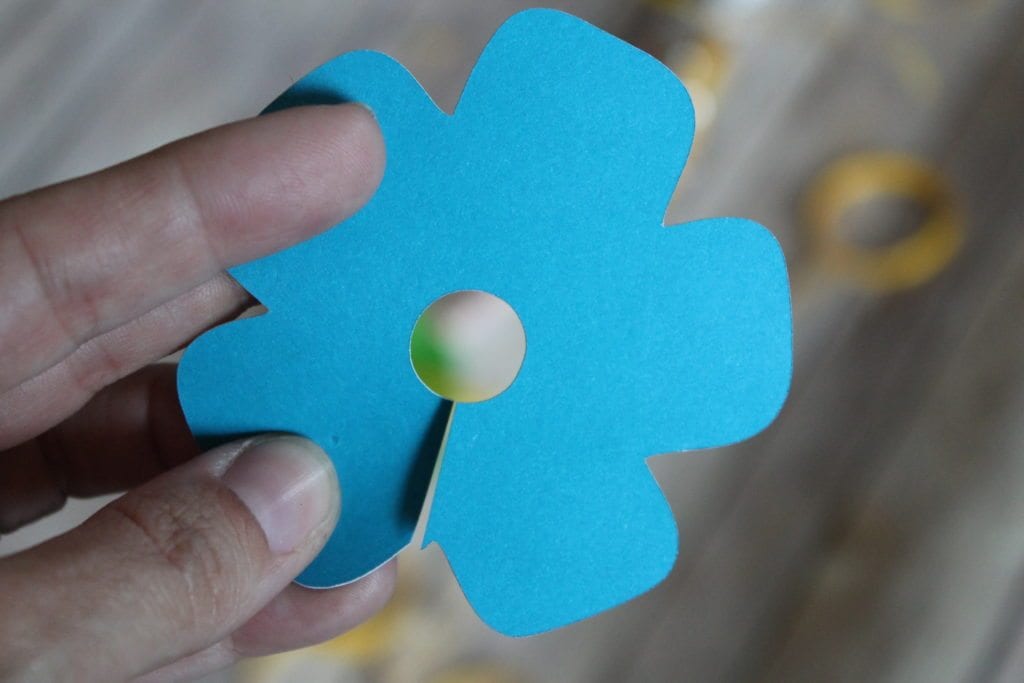 Moana will be making waves in theaters November 23, 2016 and is rated PG.  We can't wait to "sea" it!