Some elves are naughty, wrapping toilets in wrapping paper or making messes. But our Elf on the Shelf "Joey" is a gift giver.  A few times a week, he makes our season merrier by bringing small surprises for my daughters.  He's brought Advent calendars filled with chocolate. Another day he arrived with stickers.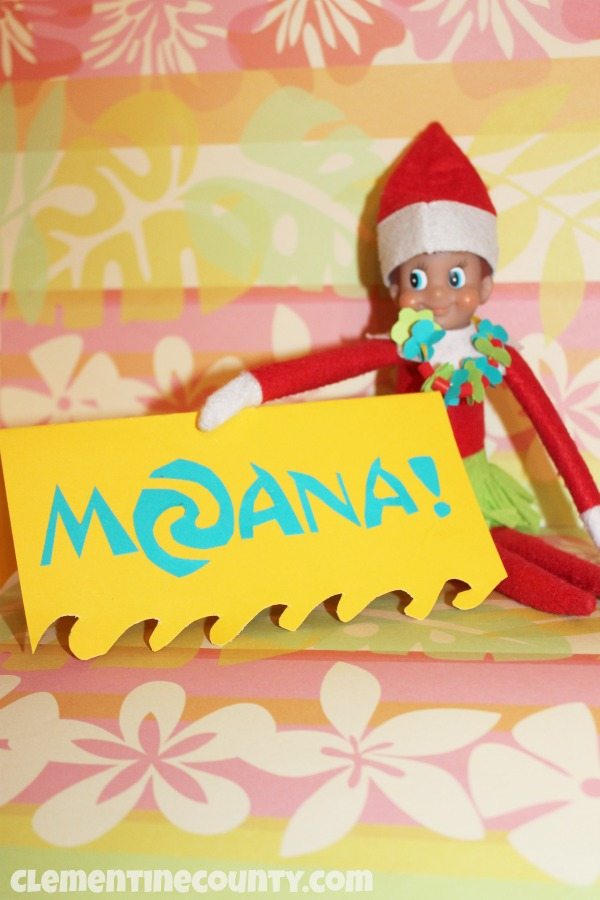 These small trinkets bring holiday fun to our home.  For my Disney-obsessed girls, we were so thrilled with the Moana theme he chose for himself recently.
This post may contain affiliate links. All thoughts and opinions are my own.
First, Joey our Elf on the Shelf dressed himself in a grass skirt and flower lei.  The grass skirt is made of lime green crepe paper.  If your elf wants to make his/her own, one would need to cut slits into the paper three-quarters of the way through the width.  For a full skirt, the crepe paper will be wrapped around the elf several times.  Use a small piece of tape to close the skirt in the back.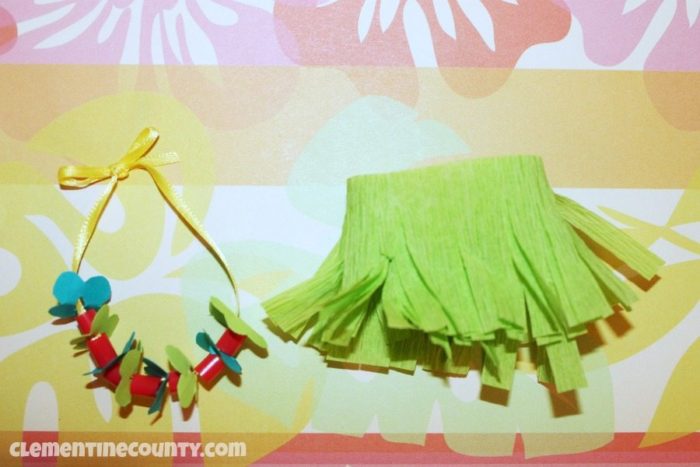 To make a flower lei fit for an elf, cut a drinking straw into small pieces.  Then cut several flowers from construction paper.  Use a hole punch to make a hole in each flower (or carefully cut your own hole if your sleeping children might be awakened by an elf retrieving that hole punch.)  Alternate stringing the flowers and straws onto a piece of ribbon.  Tie closed.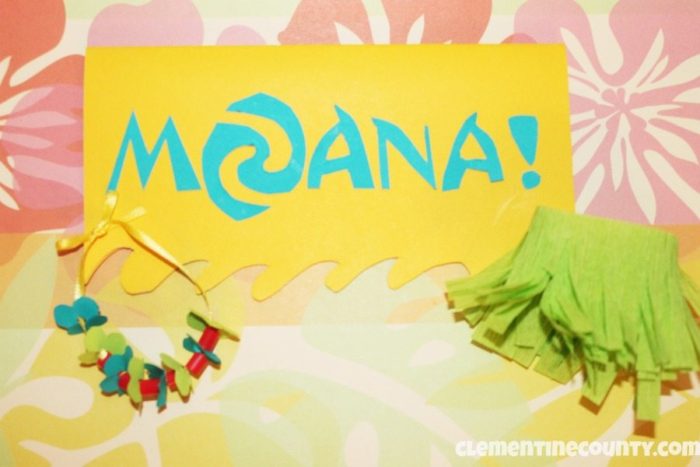 Tell your elf if he/she is looking for a lei for kids, try this Moana Candy Lei.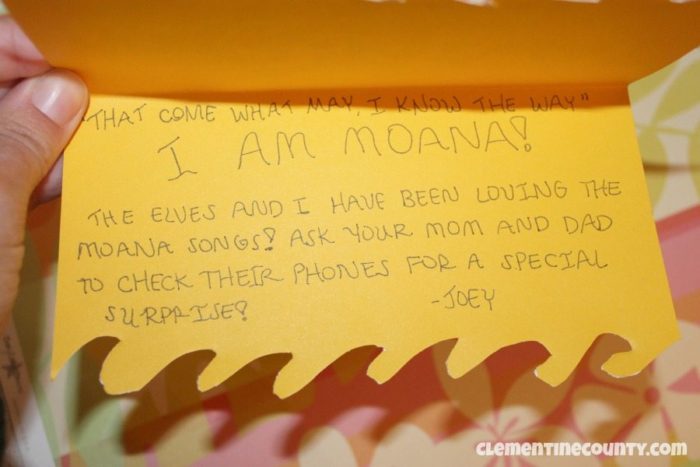 For the Moana card, Joey cut a wave design on the bottom of the paper.  Just like Moana, the ocean calls to him too.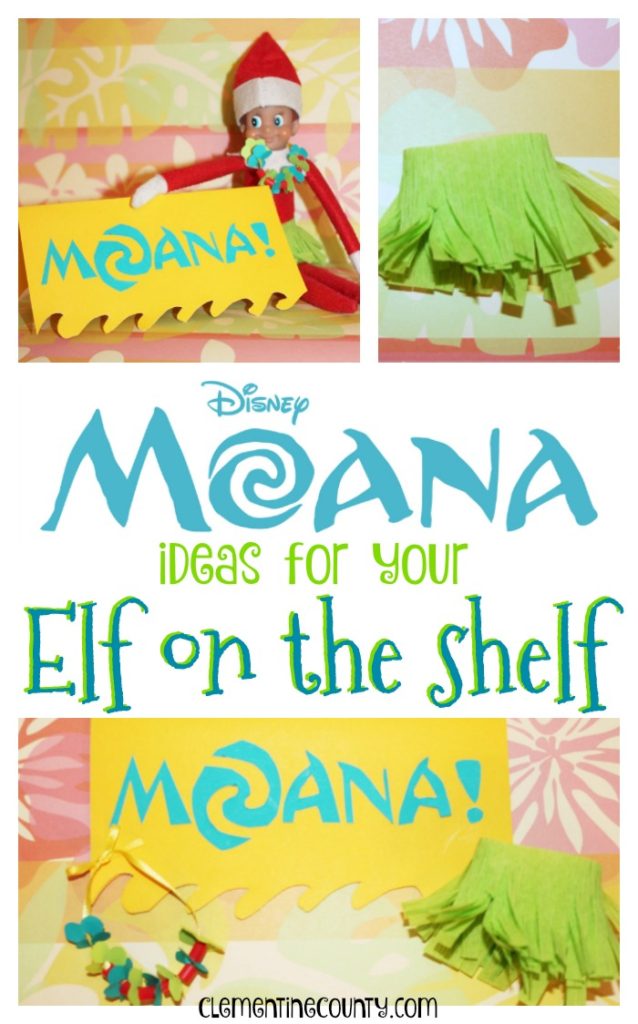 And speaking of hearing things calling to you, the girls were delighted that our Elf on the Shelf ordered the Moana soundtrack.  We've had a blast listening to all of the songs, especially "Your're Welcome."
Disney's Moana is in theaters NOW! Tell your Elf on the Shelf you'd love the soundtrack or movie tickets.