10 is an awfully big number.  Last week, my oldest daughter turned 10, and I saw a shift in how she wanted to celebrate. Family parties have been replaced with outings with friends.  For this birthday, she chose to celebrate with a Nightmare Before Christmas themed slumber party.   We planned age-appropriate fun all themed to our favorite residents of Halloween Town from the 1993 Tim Burton classic.  This themed scavenger hunt was one of the fun activities from her birthday party.
This post may contain affiliate links.  Please read my disclosure policy for more information.
Her birthday party was a ton of fun.  We started with a Nightmare Before Christmas Photo Booth and ate lots of yummy treats like these Easy Nightmare Before Christmas Rice Krispies Treats.  I say "we," but truth is, by the end of the evening I was getting called out by the birthday girl for hovering and checking on them too frequently.  Hello, Tween Years.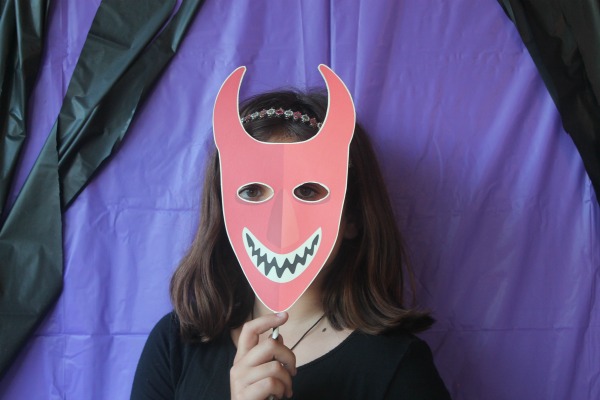 Growing up, scavenger hunts were a slumber party staple.  We knocked on our neighbors' doors hoping they could provide mystery items and help us race back to the house victorious.  Amusingly enough, I still live in the same neighborhood although the majority of the residents (my own parents excluded) have moved.
How to Host a Scavenger Hunt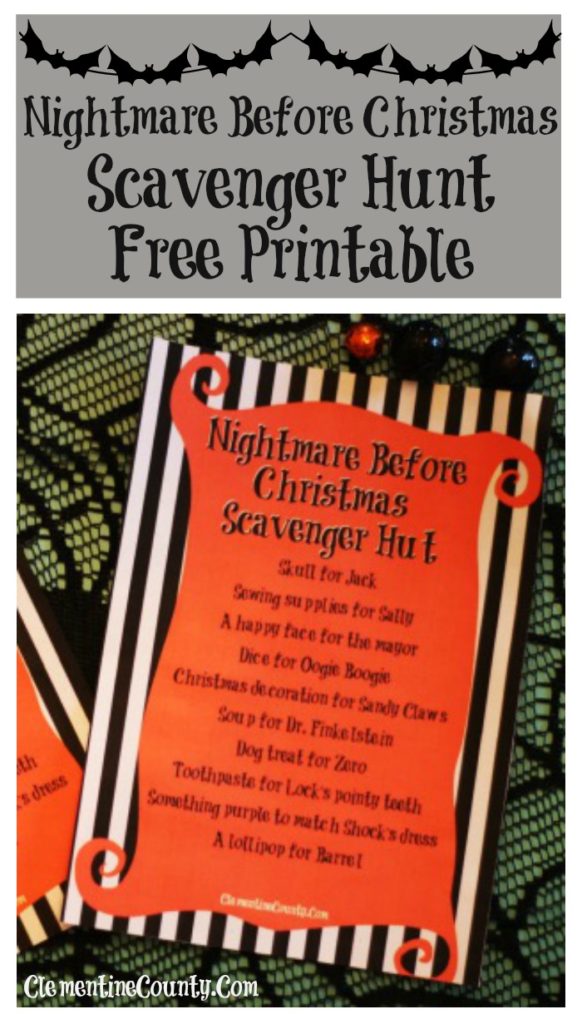 Getting Started
Since we are talking about a dozen 10-year-olds, safety was the first concern.  The party guests were split into two teams.  To further tie in the Nightmare Before Christmas theme, you could roll dice like Ooogie Boogie to select team assignments.
Once the guests were in teams, an adult or two was assigned to each group.
We handed out glow sticks to provide a little extra light, but also to make the girls easier to keep track of.  I wouldn't suggest going going out late at night for safety reasons, but also to be courteous to the neighbors.
Rules were discussed like staying with an adult and not running.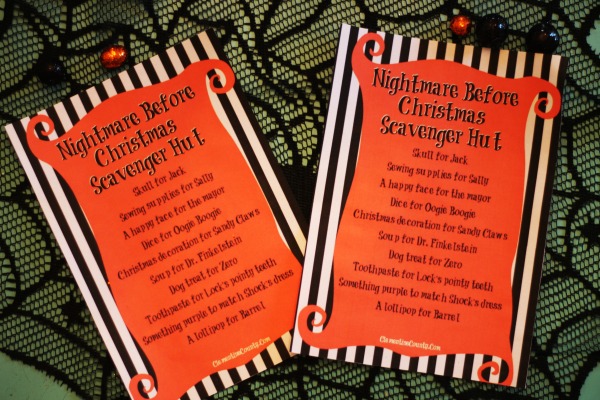 Once we had explained the rules, several copies of this free printable Nightmare Before Christmas Scavenger Hunt were passed out.  You can print as many as you need for your party guests, but I gave out two per group.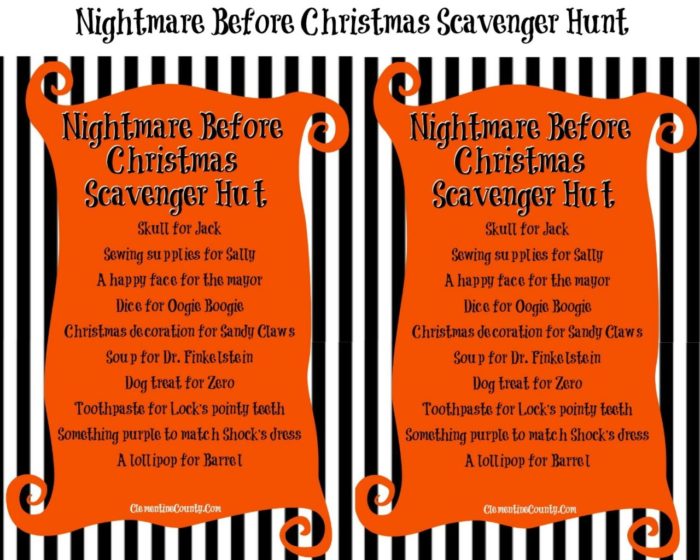 The Hunt is On
To make the scavenger hunt themed to the movie, there was an item associated for each of the main characters.  For example, the party guests needed to find sewing supplies for Sally.  Since Jack is a skeleton, they were asked to find him a skull.  Since it's near Halloween, this was a bit easier.  Finding a Christmas decoration for ol' Sandy Claws was a bit more challenging, hence making it a competition.
Winning
The first team to collect all of the items are return back to the starting point is the winner.  Unfortunately, my group did not win.  Next time maybe I need to plant scavenger hunt items along the route.  Maybe not, since cheating will get me on Santa's naughty list.
Celebrating my daughter's birthday this October with a Nightmare Before Christmas was a fun way to gear up for Halloween.
Looking for more Halloween fun?
Easy Nightmare Before Christmas Photo Backdrop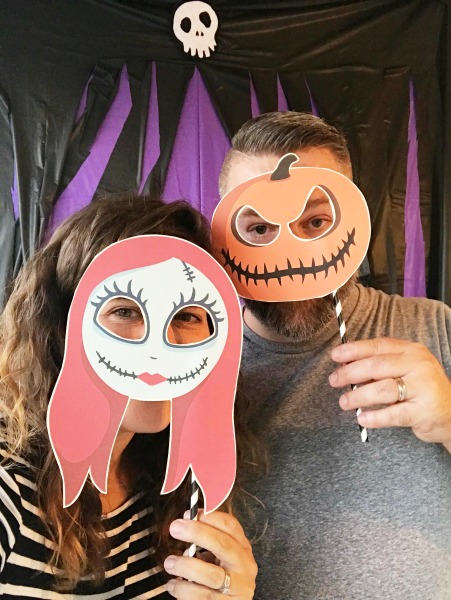 Easy Halloween Bat Wreath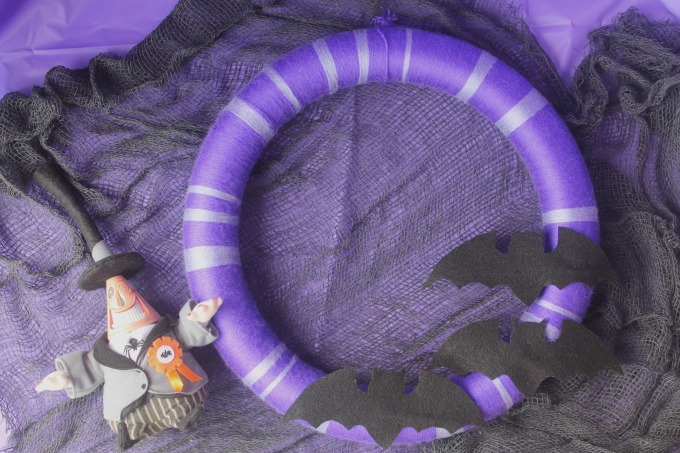 Nightmare Before Christmas Rice Krispies Treats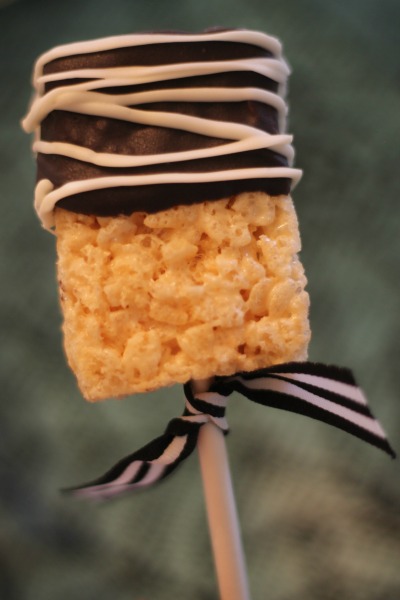 How are you celebrating Halloween? Share in the comments your festive ideas.