Oh hi, Ojai.  I kind of love you.  Ojai, California is nestled northwest of Los Angeles, and east of Santa Barbara.  With the Los Padres National Forest bordering town, it's a perfect destination for families looking for a small town escape with plenty of hiking available.  My hippie heart loved our days in Ojai, touring the small shops and local eateries.
Tbis post may contain affiliate links.  Please read my disclosure policy for more information.
The kids had a few days off from school for the Thanksgiving break, and I realized that I hadn't planned anything.  I'm not one to sit around, so I knew we needed somewhere new.  We'd be going south to San Diego at the end of the week so I focused my attention north.  I stumbled upon the Ojai Rancho Inn and it was such a unique setting for our fun.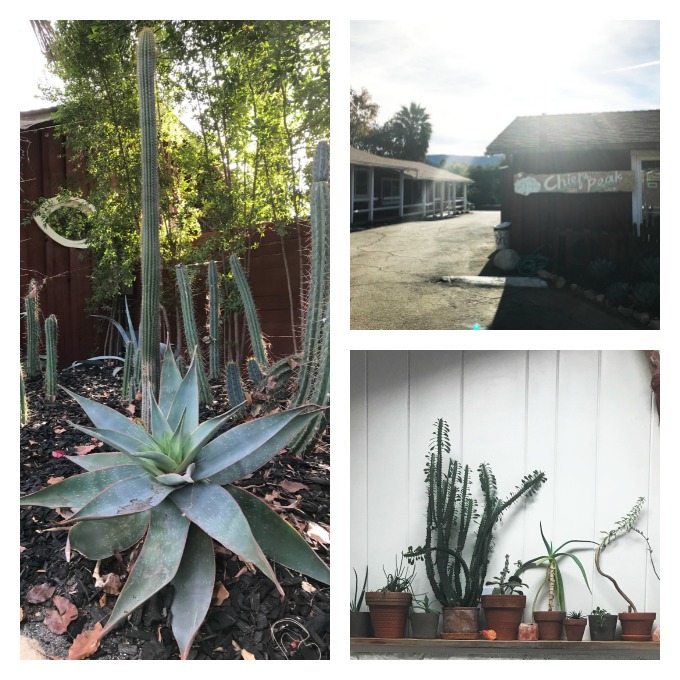 The inn offers a variety of bohemian rooms with a cool vibe.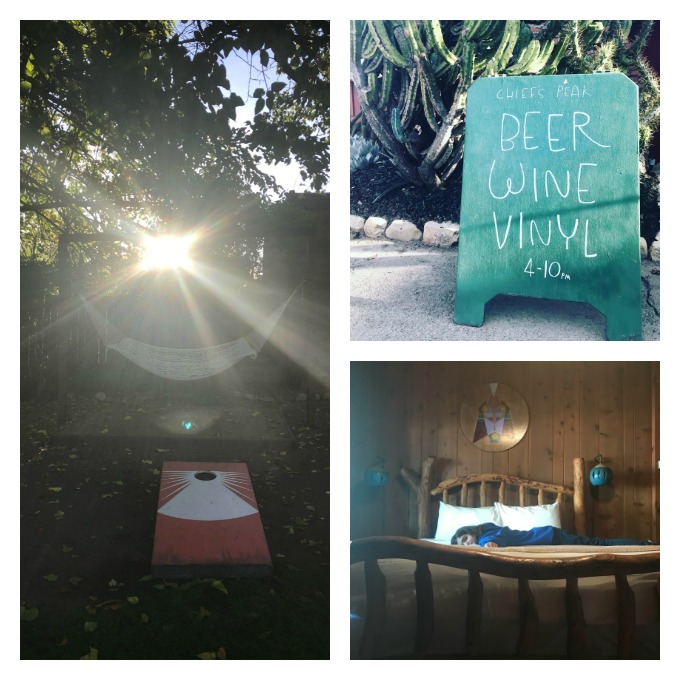 My kids love getting away from home as much as I do.  A change of scenery and a swimming pool is all they need for fun.  The Ojai Rancho Inn offered those plus unique ammenities like in-room record players.  Chief's Peak is the on-site bar that I totally would love to check out next trip when my husband is able to join us.
But we were all about the cartoons on demand and hunting down sweets on this trip.
Ojai With Kids
Libbey Park
Despite its proximity to Orange County, it took us a little longer than anticipated to arrive in Ojai thanks to Thanksgiving week traffic.  As we approached town, Libbey Park seemed like a mirage.  Could that much fun be real? YES! This downtown park is a tremendous playground with multiple play structures, hills for rolling, and shaded seating.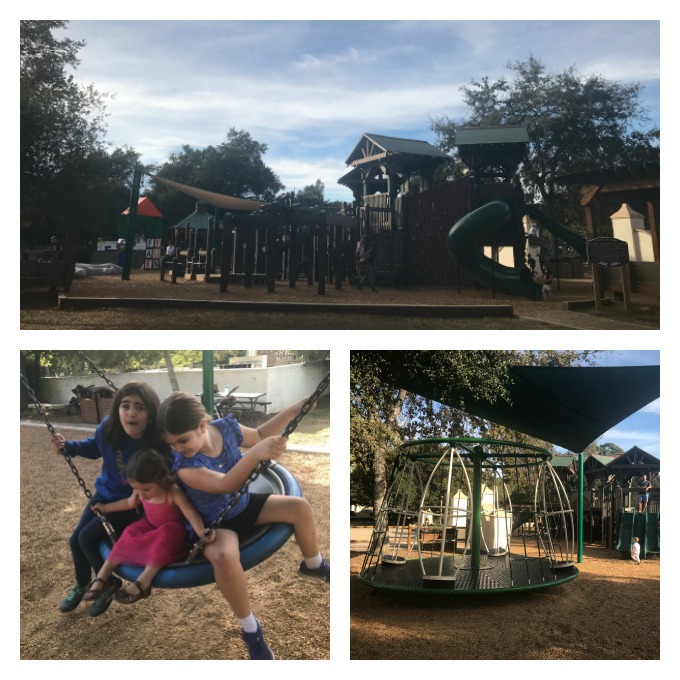 Dining Options
In a small community, it's easy to eat like a local.  We opted for pizza on our first night, but walk down Ojai Avenue for a variety of yummy eateries.  Try Bonnie Lu's Country Cafe for hot cakes off the griddle and lots of coffee.
There are tons of kid-friendly wineries in town, also.
We strolled through town, and ended up at Ojai Ice Cream. It's vacation.  Ice cream is required.
Bart's Books
Check out the world's largest independently owned outdoor bookstore.  My 10-year-old could have spent an entire day strolling along the shelves of books. We made ourselves at home, flipping through pages of old books.  It's not the kind of place you walk in with an agenda, but more to experience finding a rare book.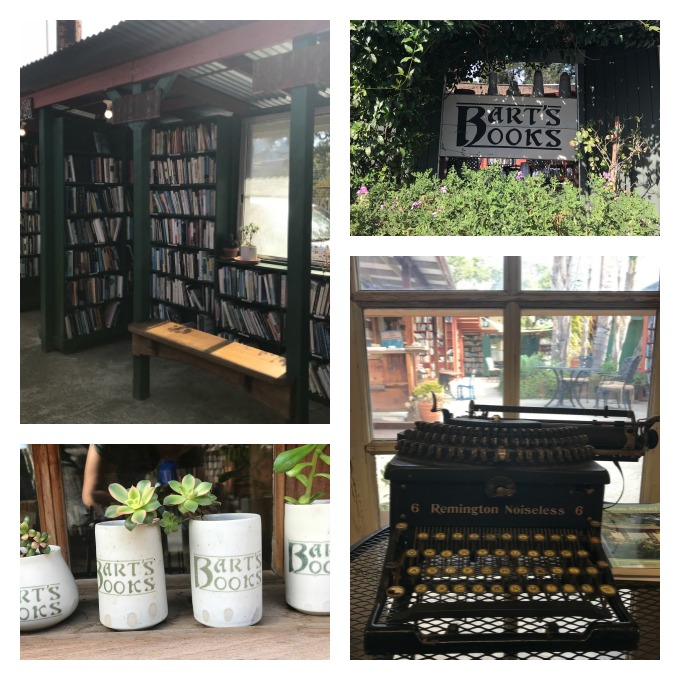 Literature lines both the in and outside walls of the store. If you happen to visit after hours, drop the book's fee in the lock box on the front door.
Hiking
With my youngest being only three-years-old, we had to eliminate horseback riding from the to-do's.  I suggested an olive oil tour and was met with straight-up mockery from the kids.  But we love the great outdoors, so hiking won the debate of how we would take in Ojai's scenery.
A quick trip to the nature center and we had recommendations to Rose Valley Falls, just 30 minutes outside of town.  Easy paths with a moderate amount of waterfalls this time of year.
Back in town, we found ourselves shopping and exploring.  There are tons of fine art but also quaint stores selling unique wares.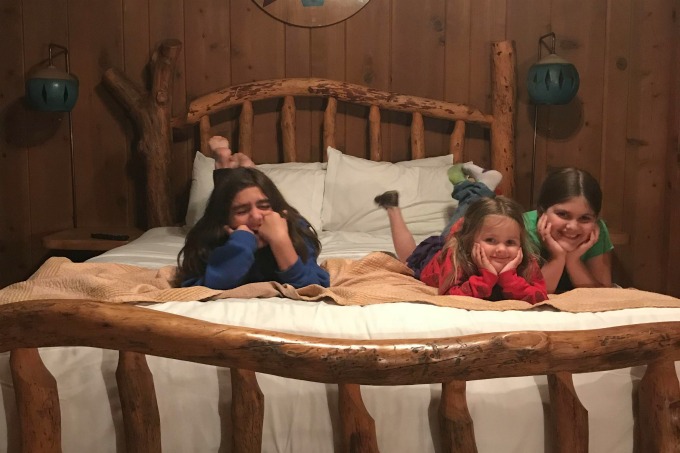 Looking for road trip fun? Try these games!


We had a glorious time exploring Ojai.  Sharing stories with my husband when we got home, the kids can't wait to go back and show him around.  We'd love any recommendations for our next trip, so please share them in the comments.