We raced into the local drive-in as soon as Disney Pixar's Cars 3 hit theaters.  "Local" is a bit of a stretch since it's nowhere near our house, but absolutely worth the drive. All three of my young daughters were thrilled to see Lightning McQueen back at it on the big screen.  "Will McQueen be fast enough?" my girls wondered.  "Will my girly girls like a movie about cars?" was never a concern.  In the latest film in the Cars franchise, McQueen learns how to preserve his legacy, and I was reminded of what I already knew.  Cars are for princesses, too.
Thank you to Spin Master for sponsoring this post.  All thoughts and opinions are my own.
We all fell in love with Lightning McQueen when he first set foot, well tire, in Radiator Springs.  The overly confident young racer charmed us just like he did the rest of the town.  Poppy wasn't around for its initial release, but she's probably the biggest fan of cars in the family.  She adores Cars Land at Disney's California Adventure, especially during the holidays.
With the holidays quickly approaching, I was thrilled to be able to play Cars 3 Risky Raceway. It'd be a perfect gift for princesses or princes too!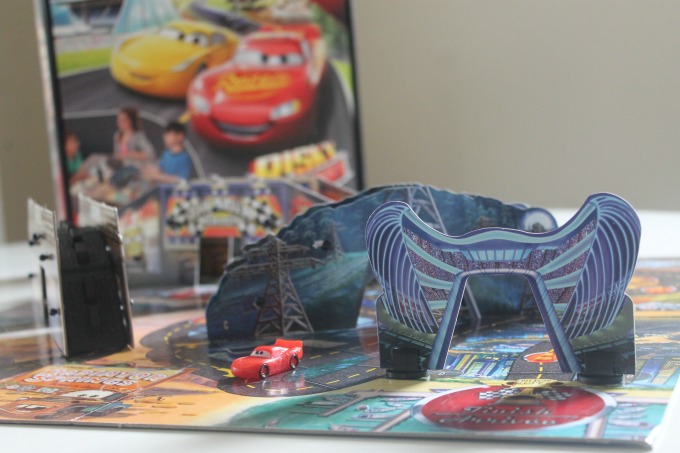 Gameplay allows racers to choose a route: the shortcut that comes with risks or a longer path with more smooth sailing.  The rules are straight forward — spin to progress.  Along the route are Hazard Spaces and tokens to collect.  If you are out of tokens when you hit a Hazard Space, you must wait until you spin a "1."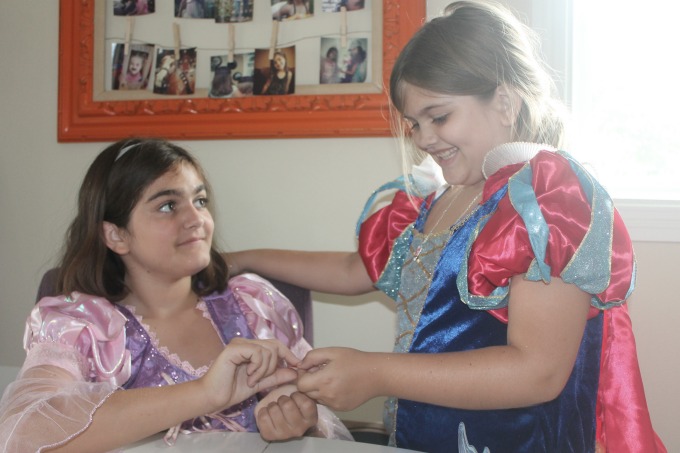 The three themed game pieces allow you to race as Lightning McQueen, Cruz Ramirez, or Jackson Storm.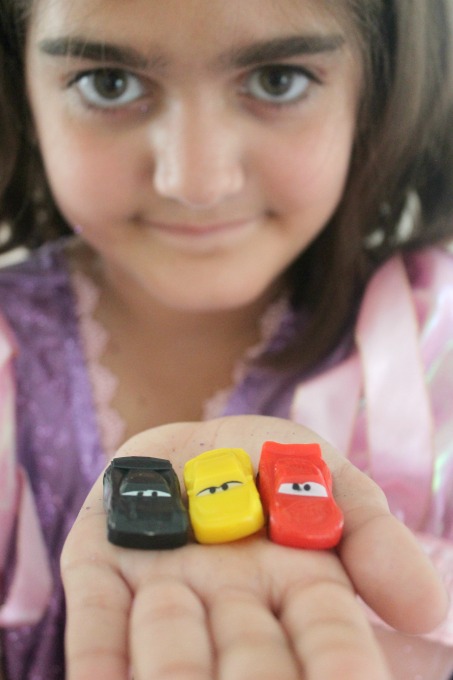 Now it's true that McQueen is a fav, but there was also some discussion of who got to be the yellow car.  Cruz has been a source of inspiration for my girls.  She's a talented racer who gets to live out her dreams on the raceway.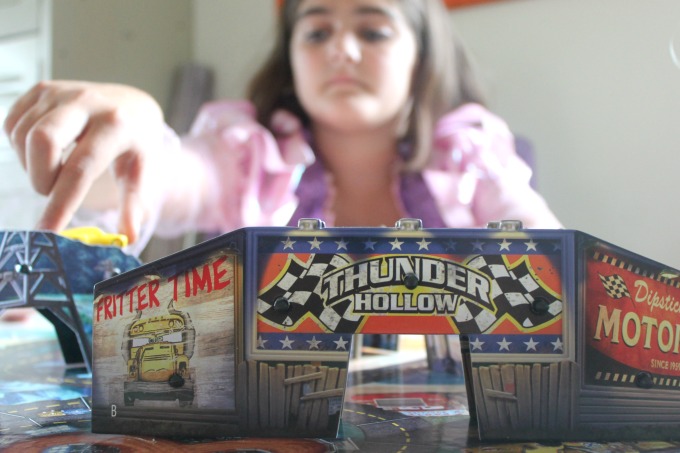 The plastic cars drove through and over bridges decked out with imagery from the third installment in the Cars franchise.  Ms. Fritter the intimidating school bus even makes an appearance.  The game is designed for 3 players, ages 5+.  I found that to be a great recommendation for our family.  My three-year-old joined in on the fun, but not really playing to the game rules.  She cheats!
Family game night is a great way to reconnect with my girls.  They love the focused family time away from work or chores.  Plus, an excuse to get dressed up in a fancy princess dress is welcome here.  Glitter or not, Cars 3 is a franchise perfect for girls too.  Risky Raceway from Spin Master Games will make a great gift for girls and boys.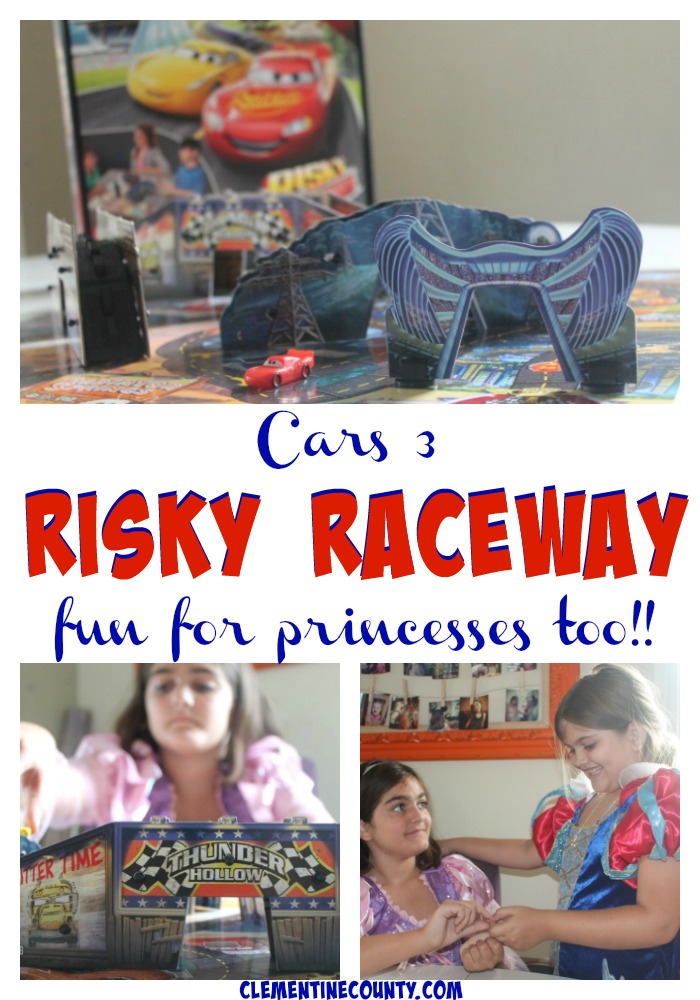 If you're looking to theme your snacks for family game night, try Cars 3 Candy Bark.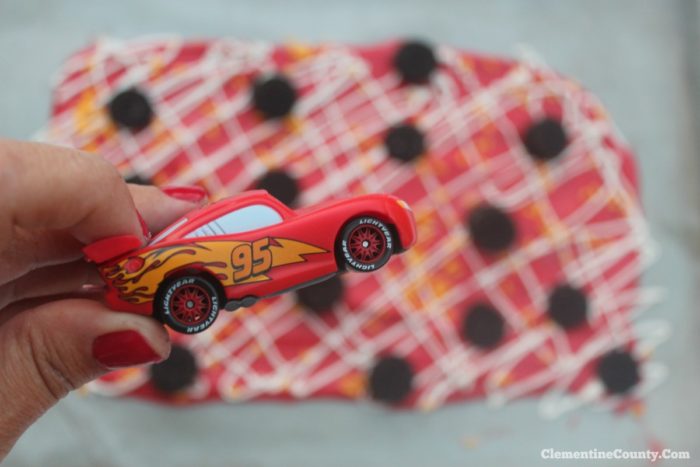 Spin Master Games – Cars 3 toys are available now at Walmart, Amazon and Toys"R"Us.