In an expo not so far, far away Walt Disney Parks and Resorts Chairman Bob Chapek revealed a brand new model of the Disneyland Park's upcoming Star Wars Land.  This is our first look at what the expansive 14-acre park addition.  2019 can't come soon enough!
"To say we are excited for the Star Wars-themed lands to open in 2019 is an understatement," Chapek said. "All along, we have said this will be game-changing, and through the model we can begin to see how truly epic these immersive new worlds will be."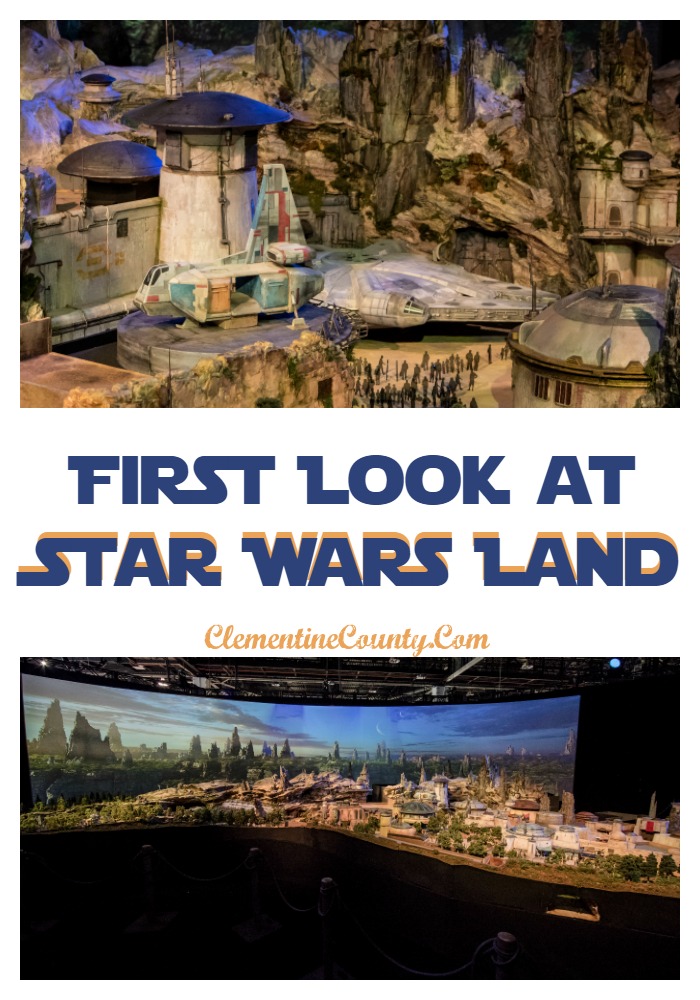 What we know about Star Wars Land thus far are that it will be an immersive experience, such as newly opened Pandora in Walt Disney World.  This trend in theme parks is to allow guests to feel truly transported, and is one that Walt Disney himself created.  When entering the Disneyland Resort, you enter a magical place with no evidence of the outside world.  I feel confident that Star Wars Land at Disneyland will be that and more.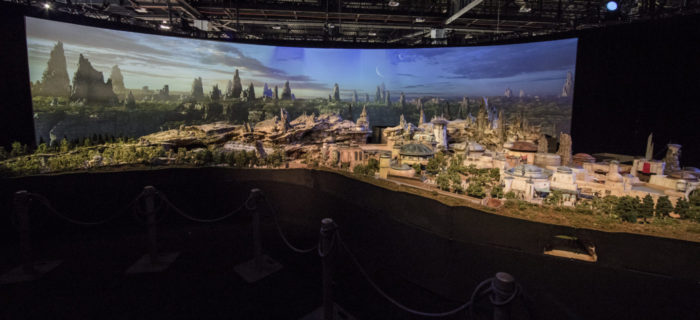 Since 2015 when Star Wars Land was announced, geeks, I mean fans, like myself have been busy speculating. But now we've got some answers.
What We Know About Star Wars Land
Two New Attractions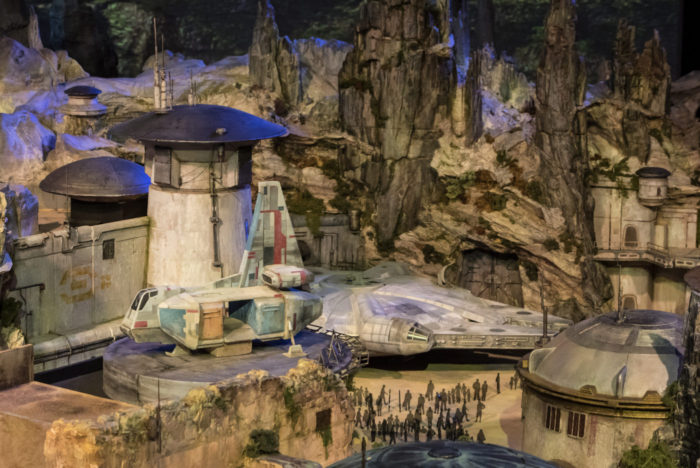 Chapek has confirmed that there will be two new attractions to anchor the land.  One will allow guests to pilot the  Millennium Falcon on a customized secret mission while the other takes place during middle of a battle between the First Order and the Resistance.
An Immersive Experience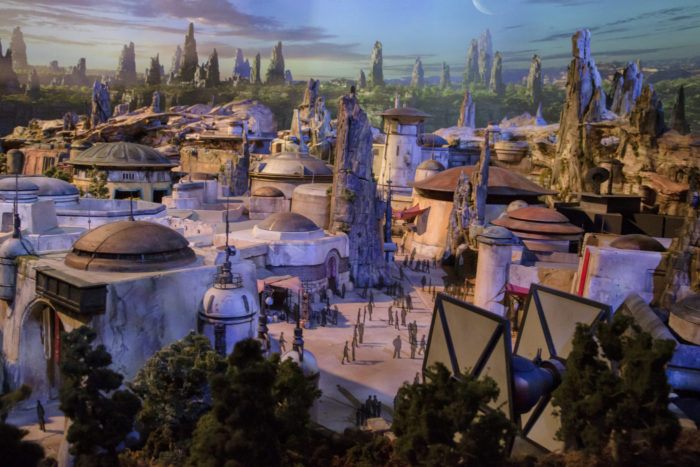 Never has there been a more appropriate franchise for an immersive experience. Star Wars Land  promises to envelope and mesmorize.  The Star Wars story is one that fans take very seriously, and the model reveals a close attention to the aesthetic and feel.
During the Summer Of Heroes, a Marvel-themed collection of offerings and entertainment, guests were able to spend an entire day in the land.  I can only imagine the fun that awaits in the new land.  I probably should get in line now for a themed tumbler.
You can check out the model of Star Wars Land all weekend in the "A Galaxy of Stories" pavilion.  But if you can't make it to Anaheim, California, I've got a sneak peek for you.
From Inside "A Galaxy of Stories" Pavilion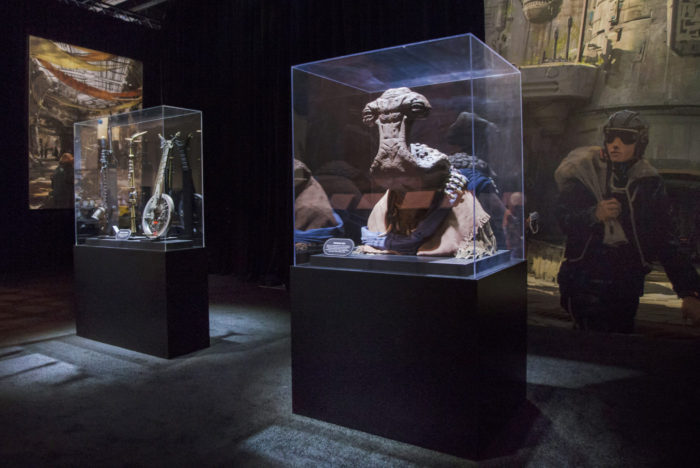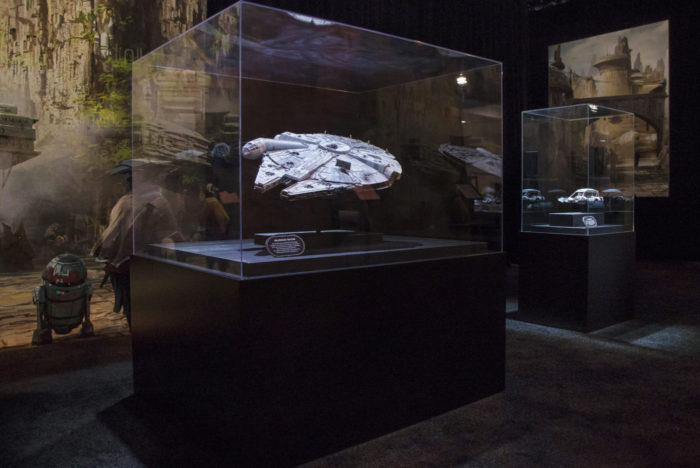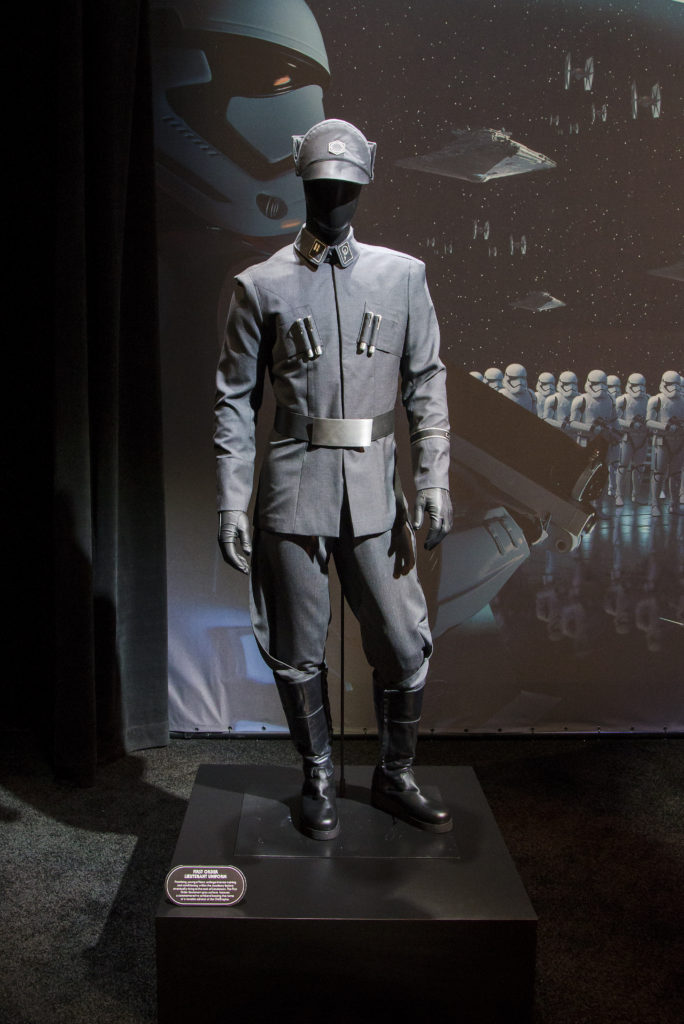 As the construction continues, visibility from Disney Way and the Mickey & Friend parking structure will decrease.  But I've loved my daily peeks.  Don't stress if 2019 seems so far, far away.  We've still got Star Tours – The Adventure Continues.
If you're looking for more Star Wars fun, check out how to make your own BB-8 Hair Clip.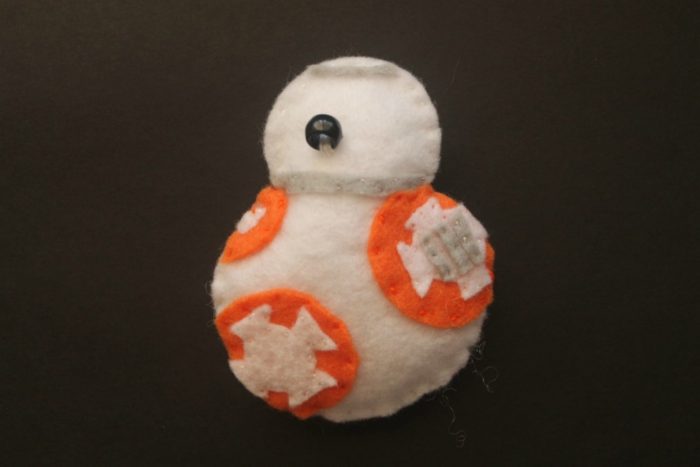 What do you think of the revealed Star Wars Land?  Share your thoughts in the comments!