The last day of school was full of excitement. No more homework, no more early mornings. But it was also bittersweet. It was also my children's last day at the only school they've ever known.  Thankfully, I had some powerful allies in talking to my kids about switching schools, the Disney Princesses.
I received a discounted vacation for myself and my family as part of the Disney Social Media Moms Celebration. All thoughts and opinions are my own.
When I was attending the Disney Social Media Moms Celebration in May, our time was filled with incredible sneak peeks and insight. As a mom of three daughters, the "Dream Big, Princess" campaign really resonated with me.
For every girl who dreams big, there's a princess to show her its possible. A unique collection of princesses, each with a message encouraging girls. Be brave like Merida. Make a dream real like Tiana. Jump into a new adventure like Rapunzel.
It does need to be said that the girls' previous school was great.  It just wasn't what we needed. My husband and I wrestled with the idea of making a switch for two years and waited, afraid of the emotional hardships our children would endure. You know what? Kids are more resilient than we give them credit for. My oldest was ready. Actually, she's thrilled. Her younger sister was less confident, so I used these strategies to help.
Talking to Kids about Going to a New School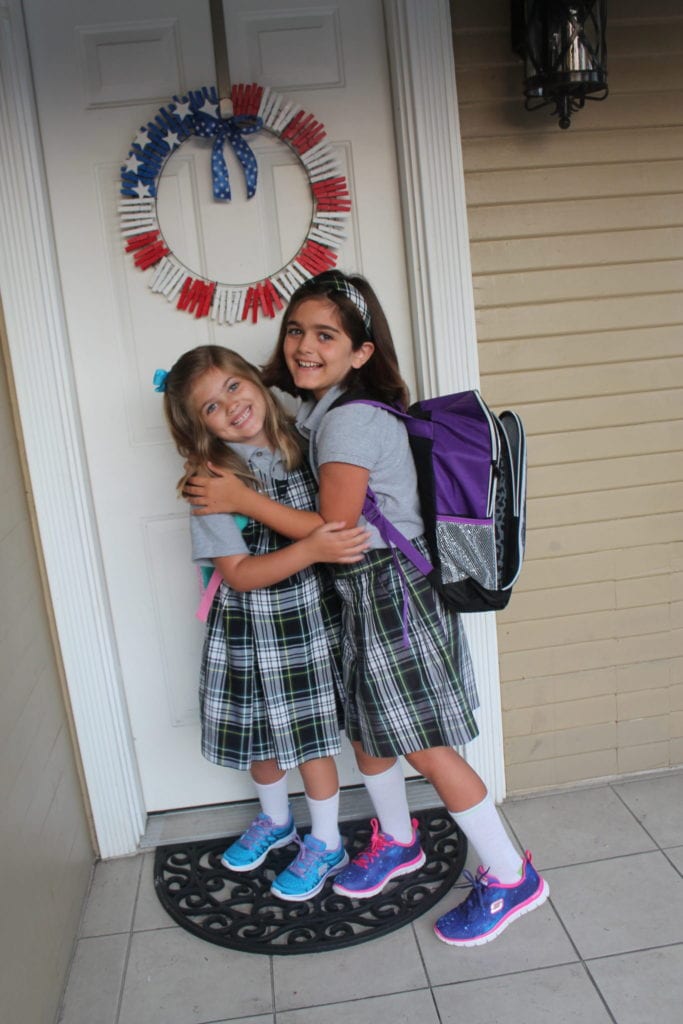 Get Familiar with the Location
Any new situation can be unnerving. Since we live close to the new school, we were able to visit during the school's Open House. We also have walked past the school grounds on family walks. The more we visit, the more it feels like part of our lives.
Google It
We've done our online research. We've seen videos of past students, pictures of teachers and staff. The internet's a great resource, especially during these summer months.
Pretend You're Back in Kindergarten
When my kids started kindergarten, we explicitly detailed each new situation. "First, you will go into your classroom & put away your backpack." It's time to go back to that preparation.
Meet People
If possible, get to know as many people prior to starting. Walk the neighborhood, play at the local park, email the principal. We're lucky in that our new school offers a summer camp so the kids will be attending the sessions immediately prior to the start of school.
Be Excited
The kids are picking up on our energy and our excitement towards the change. While still being respectful of the schooling they've had, we've been honest about why their new school is a better fit. Focusing on the positive doesn't mean we naively think everything will be perfect, but it does help us to celebrate the new step forward.
Share Rapunzel's Story
Starting a new school is scary; so was leaving her tower. But Rapunzel had a dream, a curiosity that pulled her to the lanterns. With pan in hand, she took a leap (literally). Now it's time for my princesses to take a leap. Their new adventure awaits.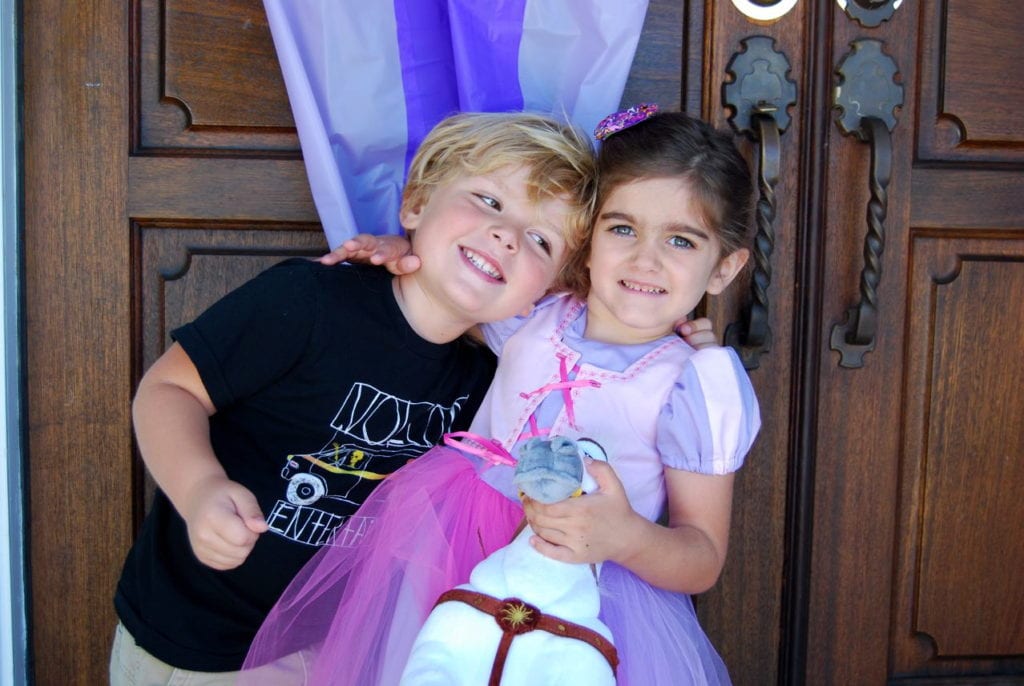 Rapunzel has always been a favorite of my girls. I mean, the cutest, right? If you're looking for more of our Rapunzel fun, check out the DIY Tangled Piñata.
Have your kids switched schools? I'd love to hear what made for a successful transition.