The big reveal. It's one of the parts of the Walt Disney World planning that I just couldn't wait for!
Amazing magic arrived in my inbox in March, inviting my family and myself to the Disney Social Media Moms Celebration. The Disney SMMC is part blogging convention, part unparalleled family vacation. This is an invitation you dream about!

With three small children, I knew I had to keep our trip under wraps until close to our departure. That allowed for some researching. How would we break the news? A puzzle, a scavenger hunt, a balloon release?  And then I got it–a piñata!
Making a piñata is a super fun way to use up those Amazon Prime boxes & made for a lot of build-up before the reveal. Our Walt Disney World news came in the form of a Minnie Mouse tsum Tsum Piñata. Check out how to make it here.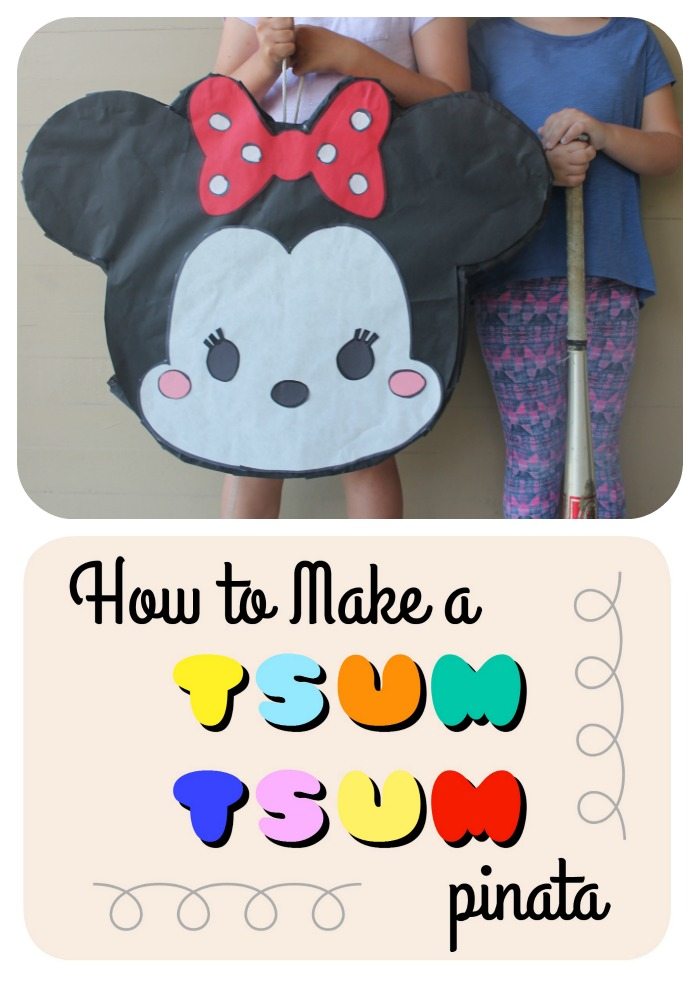 We filled our piñata with tsum tsums and Disney-themed snacks to be shared while visiting the parks.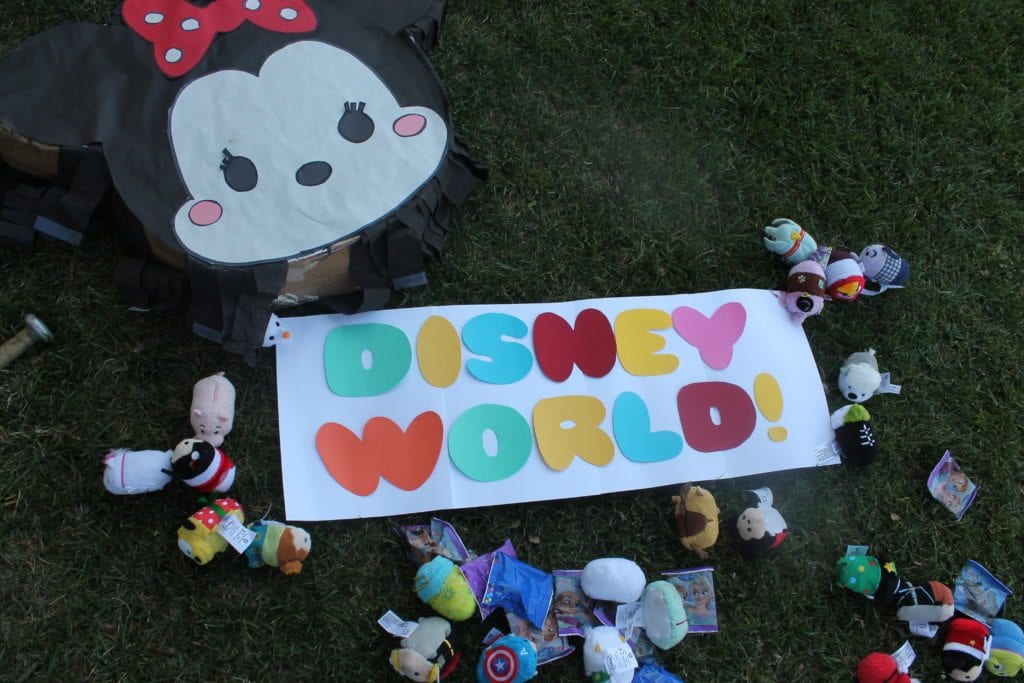 This video of the kids figuring it out cracks me up. When my oldest read "Disney World" on the rolled paper, she thought it was a clue to something else. Getting invited to Disney SMMC is pretty unbelievable!
I'm so honored to be able to share some of the fun with you. You can follow along with all of the attendees by checking out the #DisneySMMC hashtag.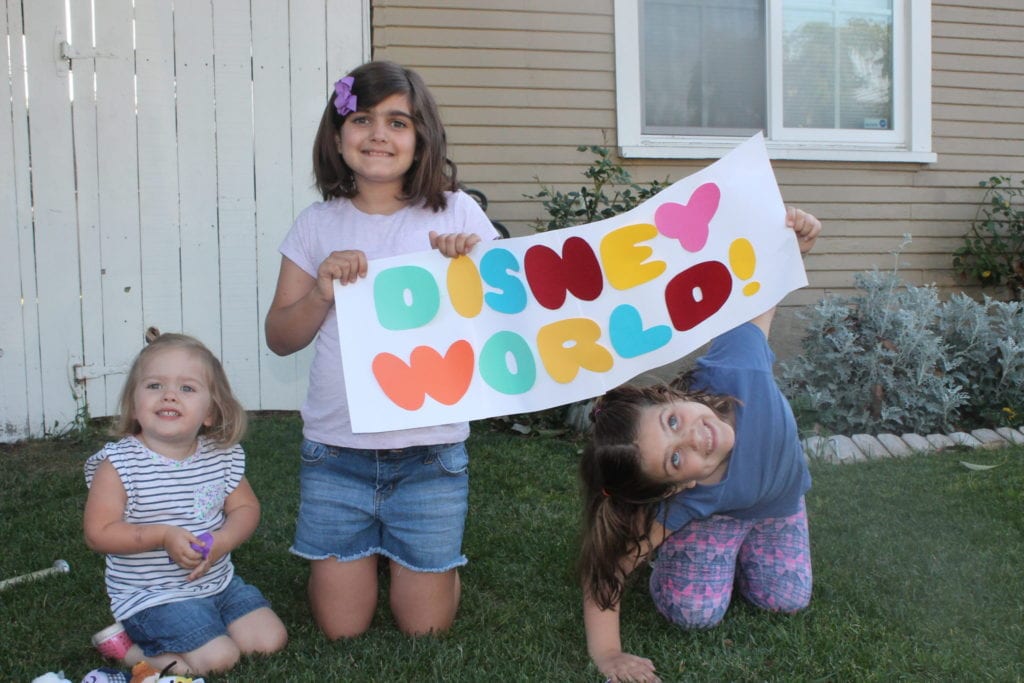 Have you been to Disney World? What are your favorite things to do there?