This may be shocking news, but I'm kind of a big Disney fan. We've explored every inch of Disneyland, and been to Walt Disney World twice as a family. But there's even more Disney history to explore right here in Southern California. Check out some of the fun at "The Birthplace of Imagineering," Walt's Barn.
This post is not sponsored. All thoughts and opinions are my own.
Walt Disney was a huge train buff, and even built a 1/8th live-steam railroad at his home.  He dubbed this the "Carolwood Pacific Railroad."  The railroad operated out of a red barn modeled after one in Marceline, MO, Walt's hometown.  Once Disneyland opened in 1955, Walt's love for trains was shared by not only his personal family and friends, but the numerous guests who visited the amusement park.

The red barn that gave shelter to Walt's love for trains was also a meeting spot for Disney and his friends.  Due to the planning done within the barn, it has been given the name "The Birthplace of Imagineering."

If you've toured Disneyland, you may have seen a model of the barn at in the lobby of Great Moments with Mr. Lincoln.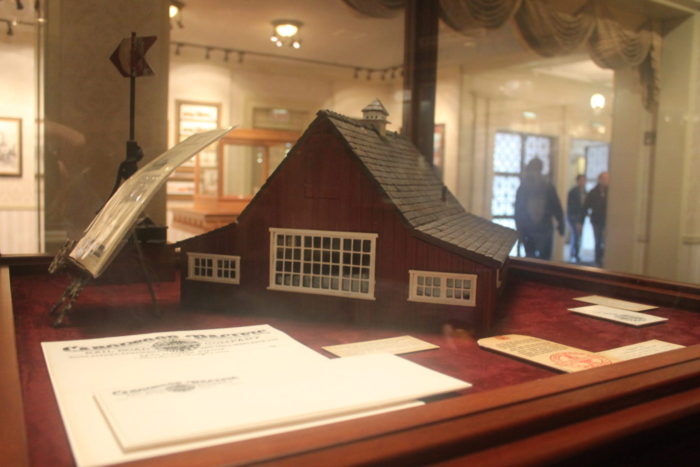 When Walt's home in Holmby Hills was sold, Diane Disney Miller, Walt's daughter, saved the barn and had it moved.  It now resides within Griffith Park in Los Angeles, CA.  Guests to Walt's Barn can enjoy model trains of various sizes, plus an array of Disney memorabilia.
Also on the property is the Retlaw1 Combine train car and Ollie's Station.  The combine previously ran at Disneyland and has been restored by the Carolwood Foundation.  Ollie's Station is a small, restored train station taken from Ollie Johnston's home.
Planning Your Trip to Walt's Barn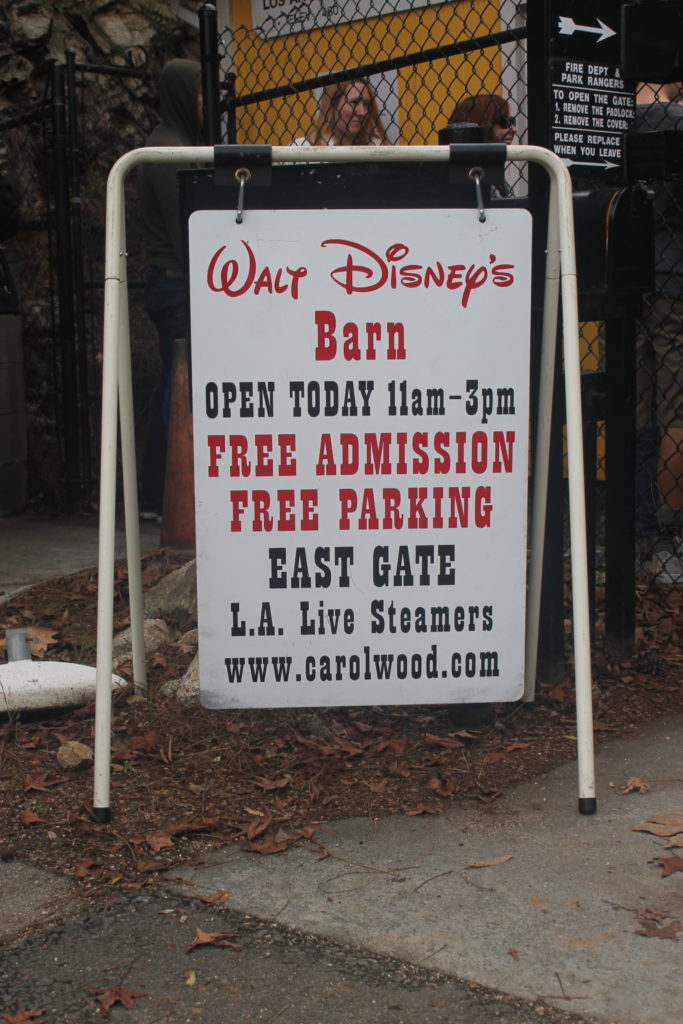 Hours: The barn is open from 11:00 A.M – 3:00 P.M. the third Sunday of every month
Admission: The museum is free to visit, donations are accepted
Parking: Parking is also free
Location: 5202 Zoo Drive
Los Angeles, CA 90027
Taking Kids to Walt's Barn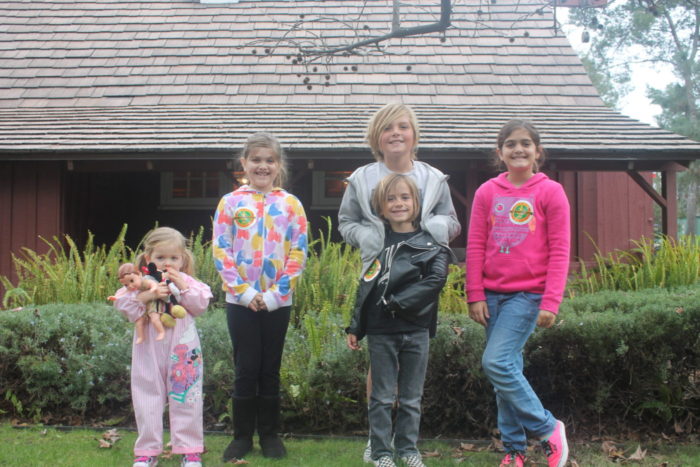 We brought our three daughters and were joined by my sister's three boys.  The train memorabilia and Disney history were of interest to our children.  Although most of the displays inside the barn are not to be touched, there are some hands-on opportunities with the trains.  A train table and wooden trains were set up outside the barn for young children to begin their own love affair with trains.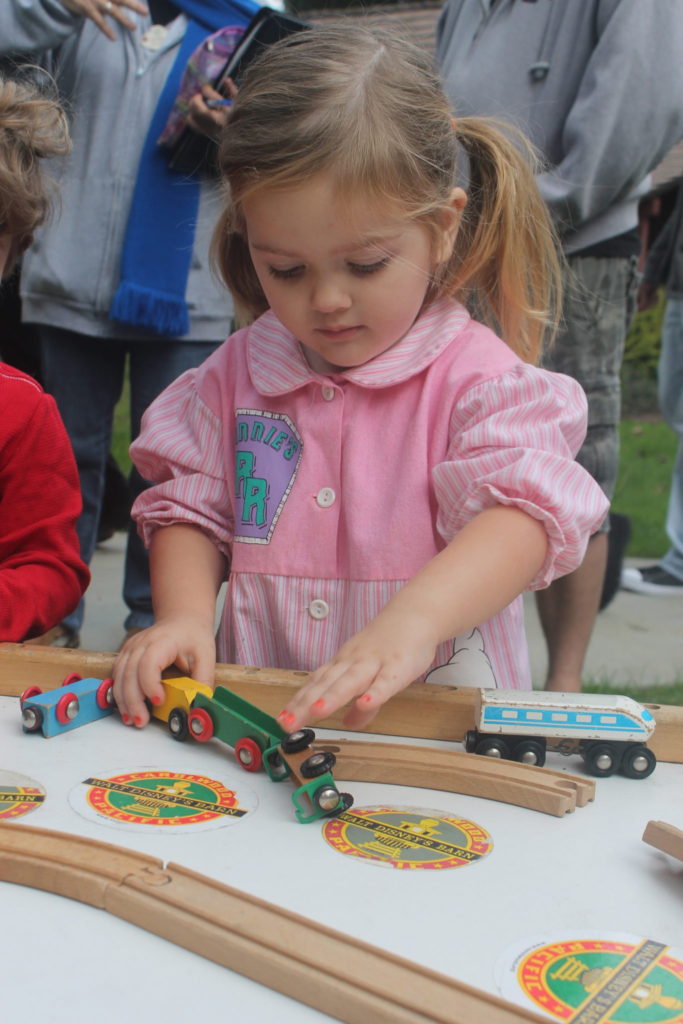 The kids also got a kick out of watching the train enthusiasts demonstrate Walt Disney's work benches.  Who knew watching cans being crunched was so cool!
To make it an even more fun outing, we walked next door to the Los Angeles Live Steamers Railroad Museum. For $3 a person, we were able to take a 15-minute ride on a 7 1/2″ gauge model train. It was awesome! The train speed is much faster than I had anticipated, and took us under bridges and through tunnels.
Between Walt's Barn and the Live Steamers ride, were were able to spend a fun morning honoring Walt Disney's train legacy.