The leaves are turning orange, and my car is turning pink.  It's October which means all pumpkin, but more importantly it means that it is Breast Cancer Awareness Month.  This month, Valvoline Instant Oil Change is working to wipe out breast cancer by offering AutoTex PINK windshield wipers with proceeds going to the National Breast Cancer Foundation.  You can drive through and help out.
I partnered with Valvoline Instant Oil Change for this project, however opinions here are my own. 
Breast cancer was in the news again as actress Julia Louis-Dreyfus shared her diagnosis publicly.  Her message was filled with hope and class, focusing on the need to help all those affected.  The truth is we can all do something to help.  When a loved one is battling breast cancer, it can seem overwhelming.  I'm not a doctor, what can I do to help someone with breast cancer?
Start small.  Cook dinners, walk pets, get their oil changed.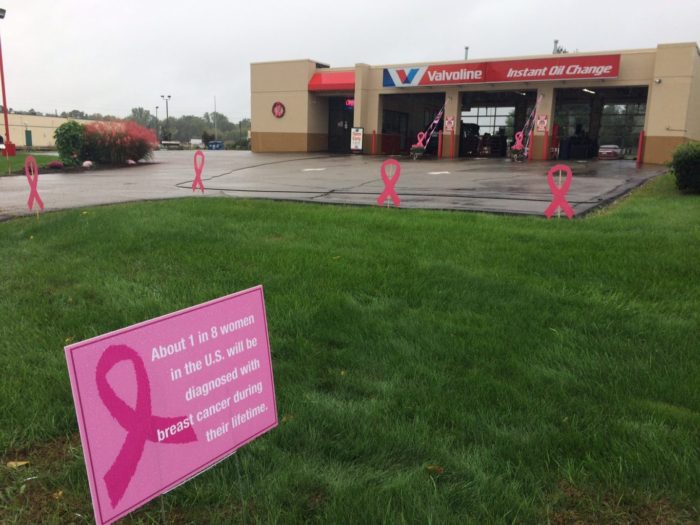 Lightening the load by running small errands can means others can devote their time to getting better.  At Valvoline Instant Oil Change, you can help those affected with breast cancer not only by maintaining their vehicle but also by supporting National Breast Cancer Foundation.
Valvoline Instant Oil Change
While on a Pumpkin Spice Latte run last week, my window broke.  Not having a window is kind of a problem.  Getting it replaced at the car dealership took a while, and my kids were getting a little cranky.
Funny thing is, after picking it up from the dealership I still needed to get an oil change.  Enter the amazingly helpful people at Valvoline Instant Oil Change.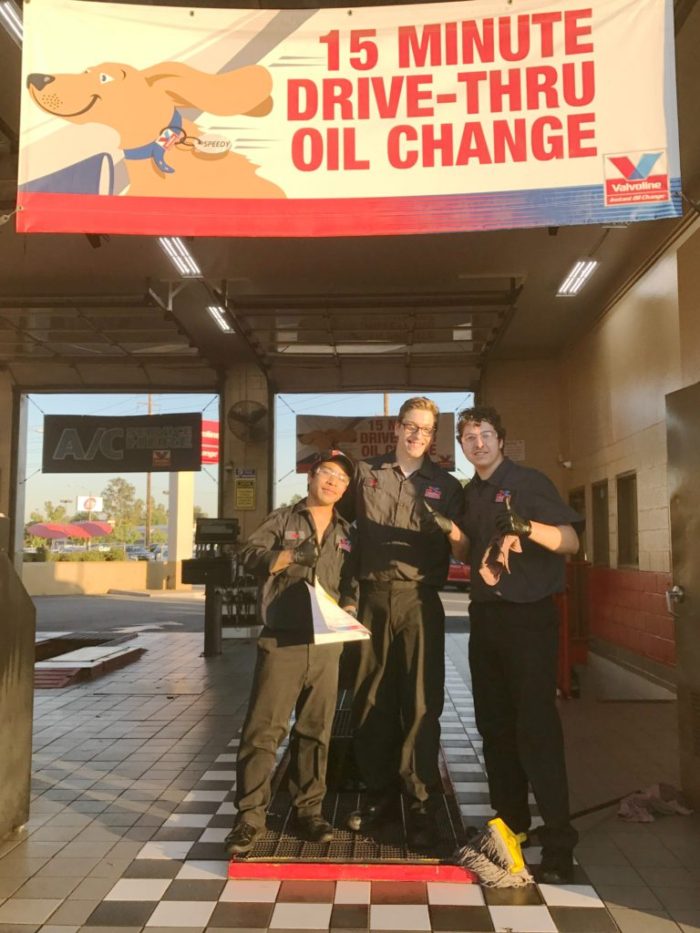 With two of my kids in tow, we entered the 15-minute drive-thru oil change without an appointment.  After a thorough inspection (without laughing at me when I didn't remember where my high beams were), the helpful team had my oil changed and my family on our way.
There were some recommendations for further maintenance on my car, like getting my tires rotated soon. Valvoline does way more than just oil changes.  They're a great choice for tire rotations, belt replacements, fluid exchanges, battery replacement, and AC recharges.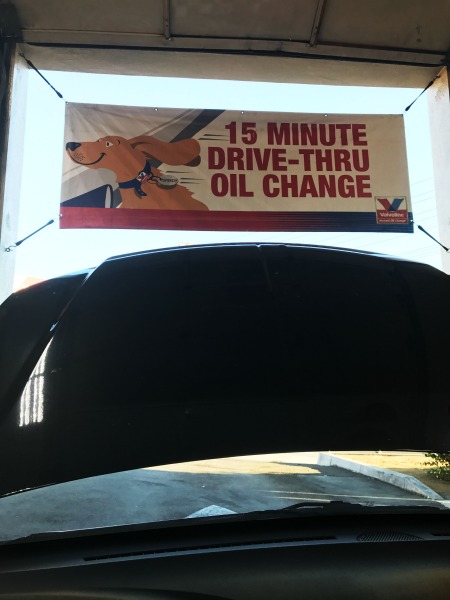 I'm smitten with the experience.  Rather than getting the kids out of the car & trying to keep them entertained, we were able to have a dance party while we waited in the car.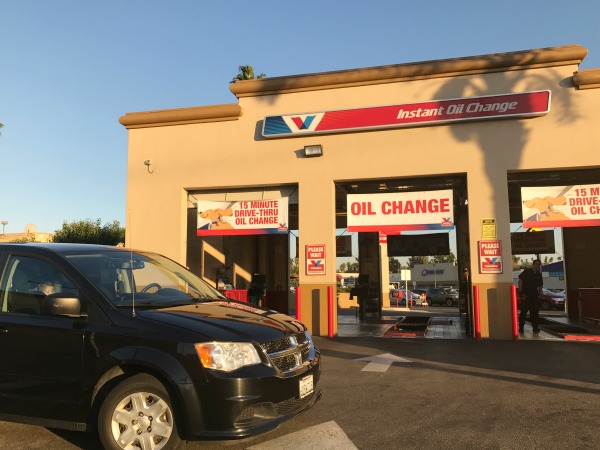 Wipe Out Breast Cancer
While changing my oil, I also had my windshield wipers replaced.  This October, Valvoline Instant Oil Change  is offering special AutoTex PINK windshield wipers with proceeds going to National Breast Cancer Awarenss ribbons.  They're so cute!  Check out participating VIOC locations here to get your own pink windshield wiper blades.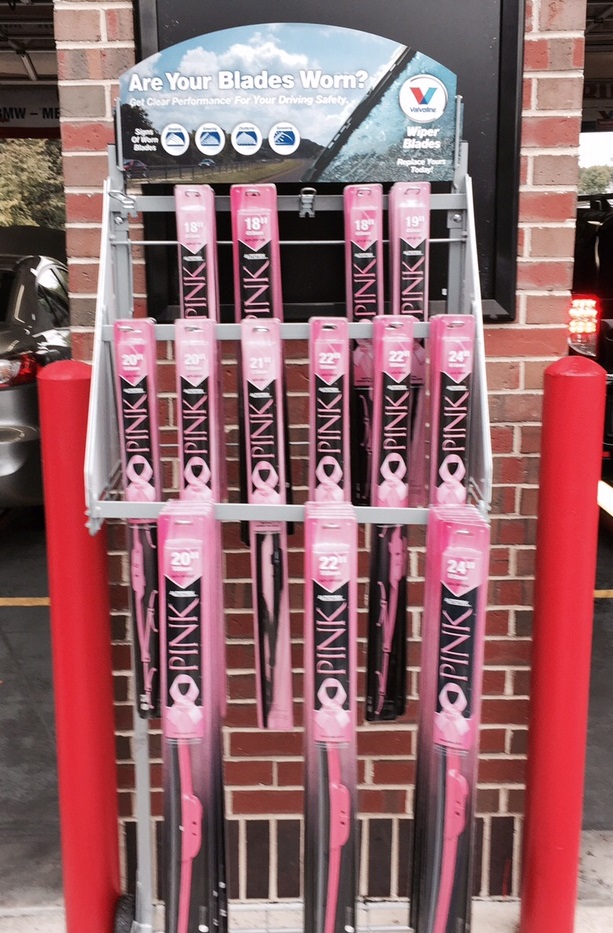 You'll also want to take advantage of this awesome coupon.  Whether you're getting your own oil changed or taking care of a loved one with breast cancer, VIOC is a fast and reliable solution for car maintenance.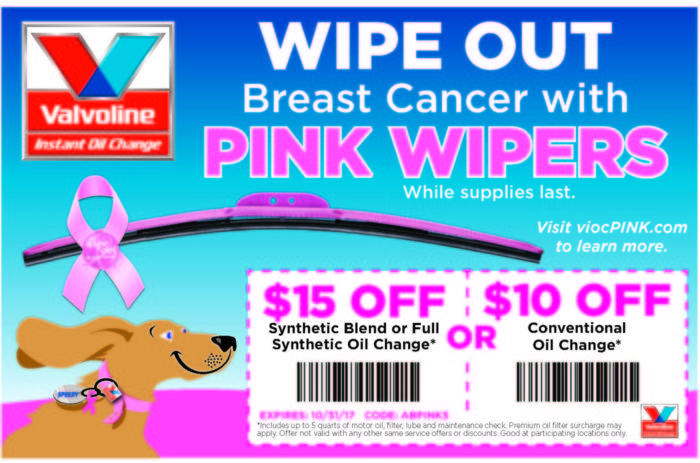 After buying your pink windshield wipers, you can enter the "Pink My Ride" Photo Contest for up to a year of free oil changes here.     
I'm so thrilled we were able to run an errand quickly, but more importantly that we were able to support the National Breast Cancer Foundation through their partnership with VIOC.
Will you help wipe out breast cancer this month?