The joke is "What are the three best things about being a teacher?  June, July, and August."  It's true that summer is awesome, but there are so many other amazing things about being a teacher.  With Back To School season in full swing, the focus has been on getting the kids prepped for a fantastic year of learning.  Truth be told, teachers have been prepping all summer.  Teachers, as you prep for the upcoming school year don't forget to plan your Back To School outfits too!
This post may contain affiliate links. Please read our disclosure policy for more information.
From the time I was a kid, I looked forward to Back to School shopping.  Picking out which puppy folder and which Sanrio pen I wanted brought me maybe a little too much joy.  I had just as much fun shopping Modcloth for some outfit inspiration for teachers that are too cool for school.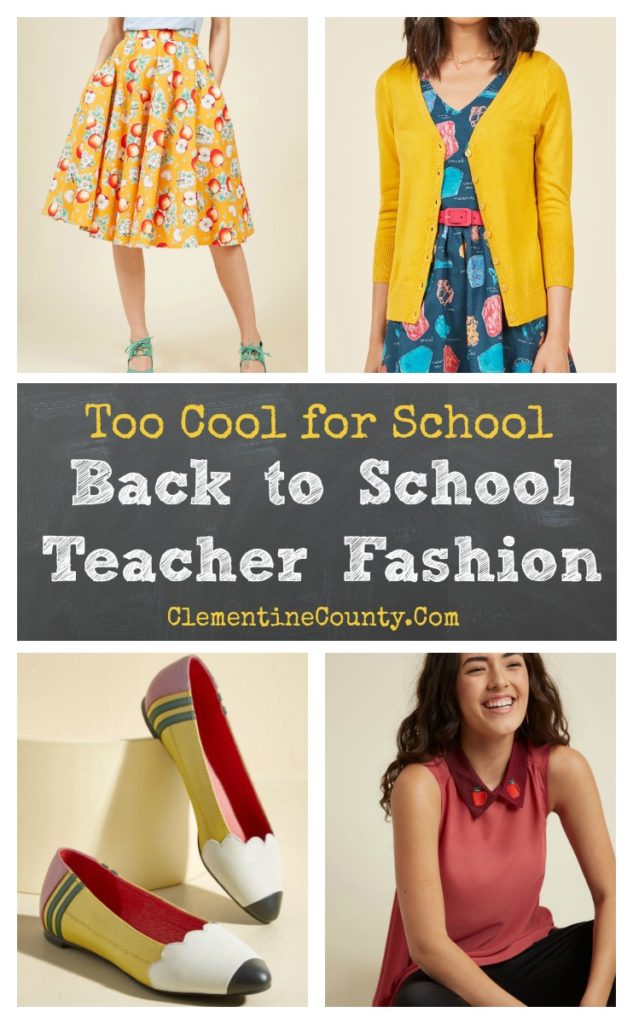 Too Cool for School: Back to School Teacher Fashion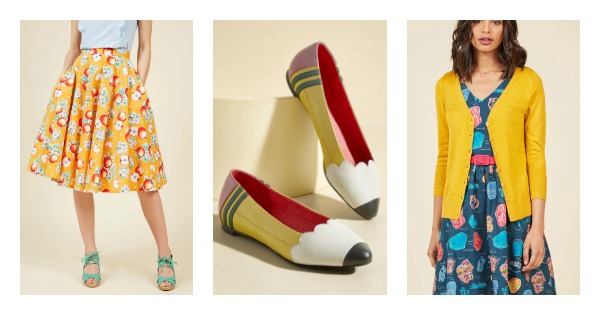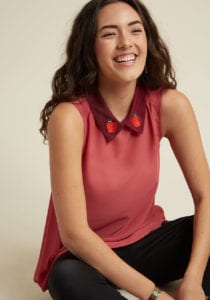 Flavor Fusion Collared Sleeveless Top in Apple
Keep cool in this sheer, swingy tank with a fun beaded apple embroidery on the collar.  There's a cute back keyhole on this pomegrante chiffon shirt.  An apple for the teacher?  Try two instead!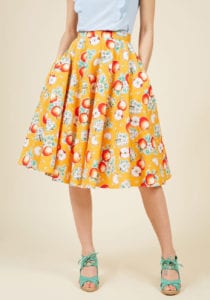 Hell Bunny Ain't That the Fruit? A-Line Skirt in Apples
POCKETS!  Stash your stickers or detention slips in these hidden pockets on the high-waisted cotton midi skirt.  With illustrated apples and blossoms, you'll be picking this one for sure.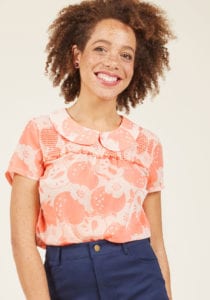 Short-Sleeved Peter Pan Collar Top in Pink
Apples not really your thing? This sheer blouse is berry cute!  Loving the Peter Pan collar that makes me not want to grow up.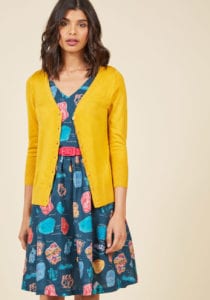 Charter School Cardigan in Honey
Preppy and professional, this 3/4 sleeve cardigan comes in all your school colors plus some pretty cute stripes!  It'll help you keep your cool when classroom discipline goes out the window.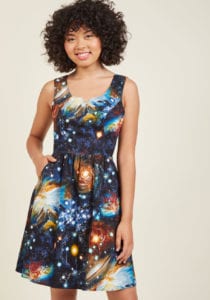 Heart and Solar System A-Line Dress
Science teachers, this dress is out of this world.  This A-line cotton dress features a notched neckline, a stellar print, and POCKETS! I know, I already freaked out about pockets.  But they're my favorite feature in a dress.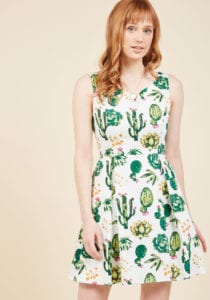 Dashing Darling A-Line Dress in Succulents
No teaching puns here, but this succulent print doesn't, well, succ.  I just couldn't help it when I saw this fun print that'll make you feel like you're on a desert vacation, even when you're in study hall.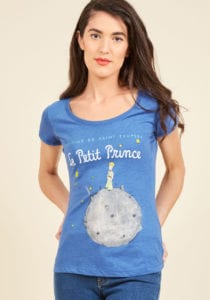 Ever seen an elephant inside a boa constrictor?  Then this shirt's for you!  Maybe a little casual to wear to school with jeans, so add a super cute skirt and heels.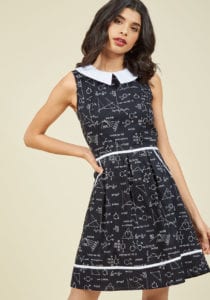 All Eyes on Unique A-Line Dress in Science
The angles on this mathematical print are all acute.  Swear it.  Rock the geometry in a super adorable black and white dress.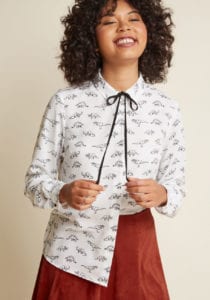 Sugarhill Boutique Dino What You Mean Button-Up Top
Your parent/teacher conferences will be dino-mite in this super cute dinosaur print button up!
Book it over to nab this cardigan perfect for anyone — the school librarian or the prom queen.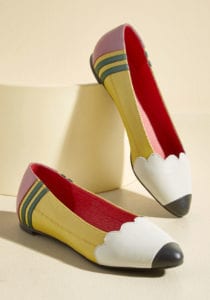 Write on!  These pencil-inspired flats are the perfect way to pencil yourself into a great school year.
Style is now in session! Teachers get 25% off $100+ purchases at ModCloth I can't guarantee having super cute outfits will make the school year better.  But I'm fairly certain when you'd give your look an A+, the day follows suit!