Disneyland is the perfect destination for families.  Disneyland is also the perfect spot for date nights.  From dining options to ways to be a kid again yourself, keep reading for Disneyland Date Night Ideas.
This post may contain affiliate links. Please read my Disclosure Policy for more information
Starting when I was twelve, my weekend evenings were spent at Disneyland. My mom would drop off my friends and myself and we'd hang around the Tomorrowland Terrace dancing, talking, and eating sugar. Everyone was there, including my future husband. Now we wouldn't meet for three years, but our mutual love of time spent within the park has been lifelong.
That mutual love affair with a mouse has led to almost 13 years of marriage and a few more pairs of sneakers around our Disney brick.  As harsh as this sounds, sometimes we ditch the kids and go to Disneyland without them.  Disney dates are the most magical!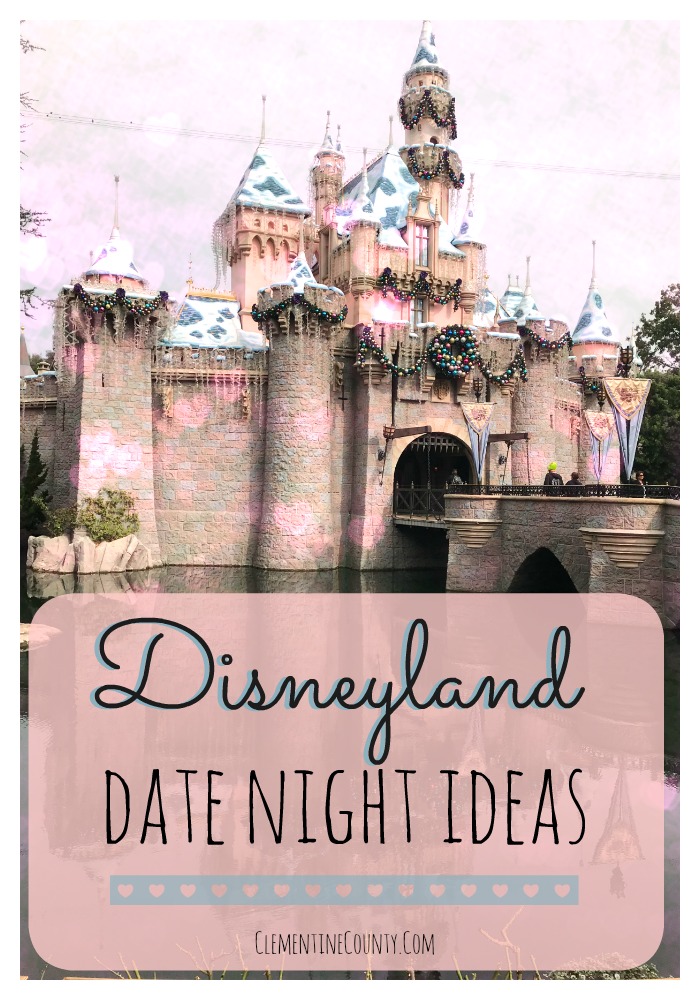 Haven't been on a date to the Disneyland Resort? Let's fix that.
Date Ideas Inside Disneyland
Be a Kid Again
He loves Peter Pan, I love it's a small world.  Take an opportunity on date night to be a kid again and ride your favorite Fantasyland attractions.  As Walt said, "That's the real trouble with the world today, too many people grow up."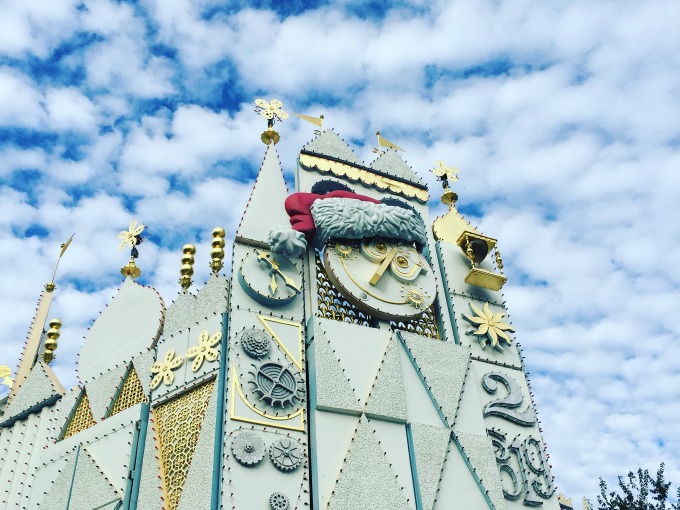 As parents, our Disney adventures often come with attempts at responsibility. No, you can't have ice cream for dinner; you had a churro for lunch. But when the kids are at Grandma's, all rules go out the window.
Ride the Big Rides
Even though we often take advantage of the Rider Swap program–a pass so you can skip waiting in line twice when you're visiting with little ones–we often skip our favorite rides so the kids can go on their favs.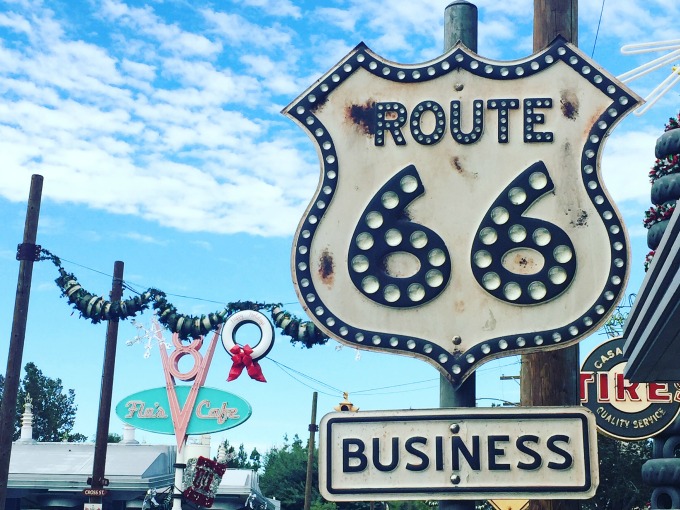 When you don't have kids to consider, you can wait in lines for your favorite rides.  You can even stay out past bedtime.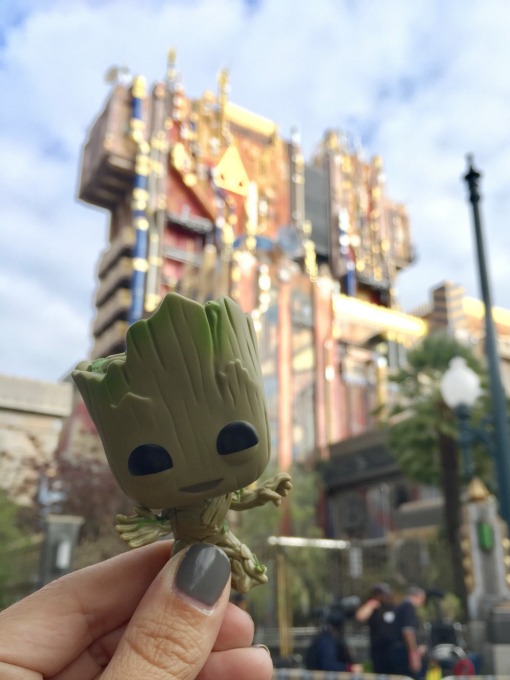 Eat Your Way Through the Yummiest Place on Earth
From fan favorites like turkey legs and churros are available at kiosks throughout the park.  But you won't want to miss the sit-down restaurants in both parks.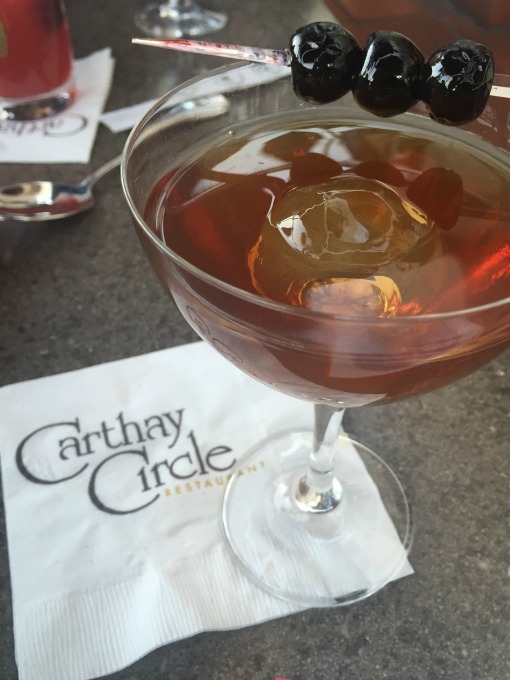 Carthay Circle is a great option for dining.  It's got an old-Hollywood glam that makes you feel like they've rolled out the red carpet just for you.  You can make reservations here.  If reservations aren't available, try dining in the lounge.
Photo Spots
Since having kids, I could count the number of photographs of just myself and my husband on one hand.  Take advantage of date night and take some photos.  The castle makes a great backdrop as does the Instagram famous blue wall.  Cast members and passer-bys will happily snap your picture if you ask.
Learn to Draw
The Animation Academy in California Adventure is one of our favorites.  Every half hour Disney animators teach you step by step how to draw your favorite characters.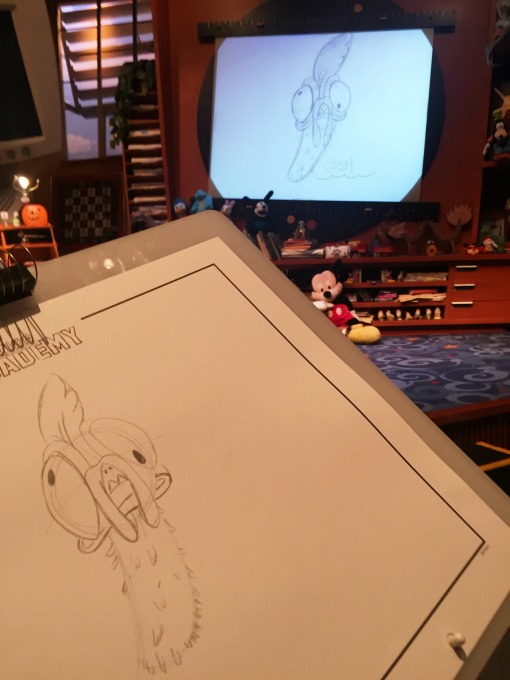 Join the First Order
Chewbacca is cuddly; Kylo Ren is scary.  On date night, go ahead and tell Kylo Ren what you think about the death of Han Solo.
Make a Wish
There are plenty of romantic moments from Disney films captured throughout the park.  Snow White's wishing well is high on the list.  Throw a penny and make a wish with your prince/princess.
Date Ideas Outside Disneyland
Downtown Disney District
Dining
Dining, shopping, and tons of people watching.  Plan date night at Downtown Disney.  There are lots of great restuarants to try:
Ralph Brennan's Jazz Kitchen
Tortilla Joe's
Catal
There are also options if you're looking for a bit of a faster meal.  We love the taqueria attached to Tortilla Joe's for made-to-order Mexican food.  The bright, happy patio is perfect for a mellow and less expensive meal.  Another option is the Earl of Sandwich for yummy sandwiches and wraps.
As far as kiosks within the Downtown Disney area, you can find a variety of sweets treats like stuffed churros and macaroons.
Shopping
Here's the thing you need to know about my husband: he loves Disney even more than I do.  Shopping with him can be dangerous.  There's not a Star Wars print he doesn't want.  And that Peter Pan dining collection? He's dying for it.
My favorite spots to shop are those that are Disney-themed.  Try these shopping destinations on your date night strolls:
World of Disney — Disney emporium with similar offerings to what's available within the parks
Wonderground Gallery — Purchase art & watch in-store demonstrations
Disney Dress Shop — It's always Dapper Day when you're buying the cutest vintage inspired dress
Entertainment
Check out the all-new Splitsville Luxury Lanes now open in the Downtown Disney District.   Boogie in your rented bowling shoes to live music.  Looking to immerse yourself in the Star Wars universe?  Check out the virtual reality experience at Star Wars: Secrets of the Empire.
Hotels
Sticking to the Downtown Disney area for date night? Staying at the hotel?  Let me in on the best date night spot outside the parks: Trader Sam's.  The Jungle Cruise-themed tiki bar is perfect for a kitschy drink and flavorful appetizer.
Another wonderful place for a cocktail is the Hearthstone Lounge inside of the Grand Californian Hotel & Spa. They offer a select menu of food items, with cozy seating and TVs above the bar.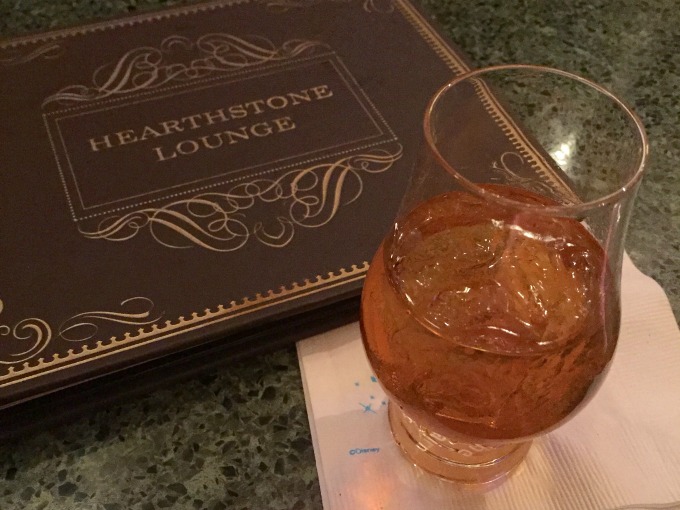 Known for its entertainment, Disneyland offers incredible dining also.  The Napa Rose within the Grand Californian is where we celebrate each anniversary or special occasion.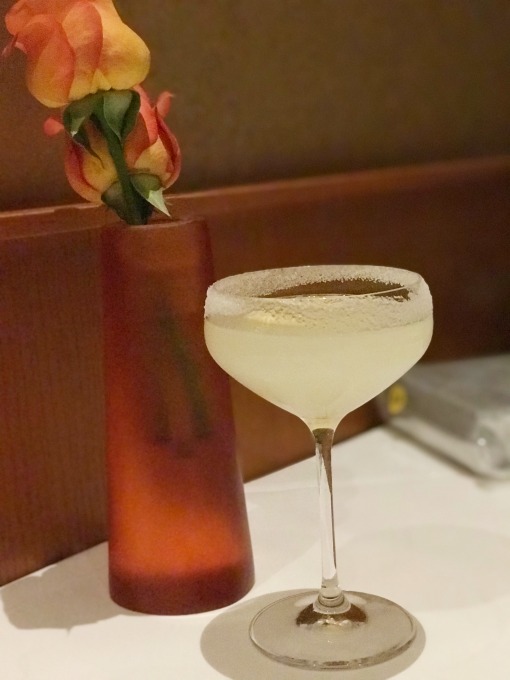 There's a fun dining option to sit at the chef's counter and have meals designed for you by the chef, based off just a few preference questions.  So incredible!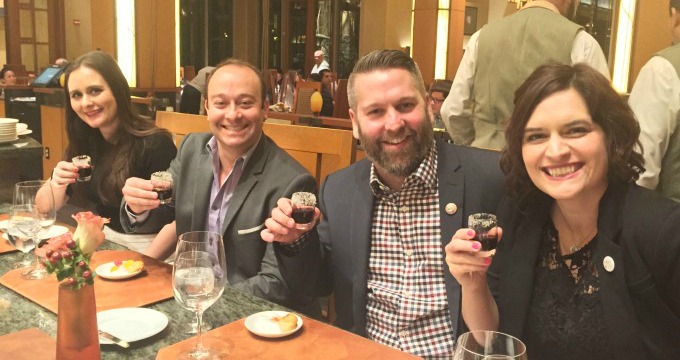 This year, we also visited Steakhouse 55 for the first time.  As a vegetarian, I'm typically hesitant with steakhouses.  But Mickey Mouse always knows how to magic to every meal.  The Steakhouse is a swanky step by in time.  Imagine dining alongside Walt Disney himself or even starts like Shirley Temple.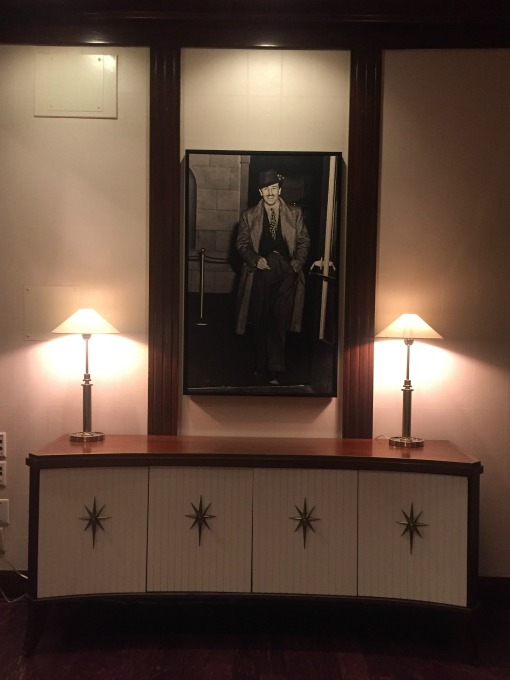 With so many options for princes and princesses, Disney offers date night fun for every couple.


What are your favorite things to do on date night?
Save