With a tent popped up and a cooler packed full of snacks, we'll be celebrating Father's Day from the comfort of our backyard.  Being at home always opens up possibilities as far as the menu (because a successful camping trip is really dependent on the food).  Check out what we're packing and a super easy camping-themed treat — S'mores Candy Bark.
Growing up, my dad took us camping frequently throughout the year.  He had the whole thing pretty well nailed with a metal cot that folded, never leaving comfort behind.  Now it's even easier to bring the comforts of home to the campsite with my husband and three daughters.  If you're opting to stay in the "wilderness" located in your own backyard, I've got some tips to make it a memorable event.
Backyard Camping Hacks
Tent or No Tent?
A tent is optional for backyard camping.  If you do choose to set one up, do it early in the day so the kids can play in it.  If it's warm enough, forego the tent for an inflatable pool.  It's great for star gazing.
Comfort
Grab an air mattress for an easier night's sleep.  Kids can rest up on inflatable pool floats.  You'll want outdoor seating; a hammock would, of course, be best. I love this brightly colored hammock that easily suspends with hammock ties.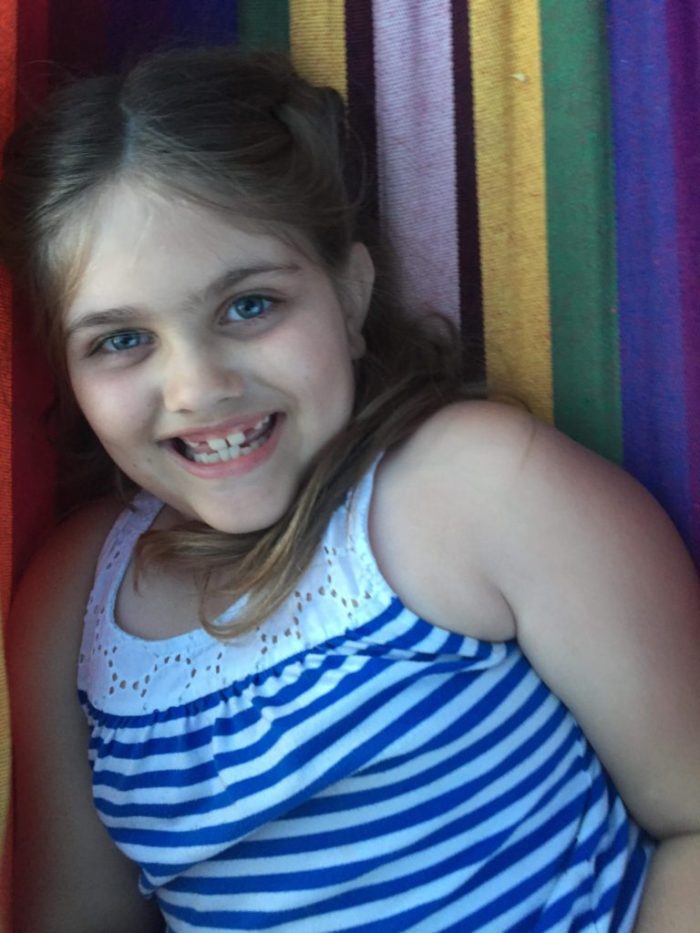 Make it Authentic
Part of the fun of backyard camping is feeling like you're in the big outdoors.  Pack like you're going away, spending the least amount of time indoors as possible.  Ditch the electronics and the chores, but keep the bathroom.
Have Fun Outdoors
The low-effort camping trip is memorable with a few fun activities.  Try an outdoor scavenger hunt, a nature walk in your neighborhood, or make up silly bird calls.  My kids are crafters, so we often use found sticks and string to make god's eye crafts or friendship bracelets.
Lighten Up
Even your own backyard can seem kind of spooky at night, so plan for lighting.  Use flashlights (great for flashlight tag), a lantern, and glow sticks from the dollar store.
Unplug
When packing for your backyard camping trip, forget the phones and other electronic devices.  Instead of social media, try singing songs and telling not-so-scary stories.
Meal Plan 
Save on space and cost by planning ingredients that can be used for multiple meals.  Campfire quesadillas work great for lunch.  Then grill chocolate chips & cinnamon in a tortilla for dessert.  Serve Golden Grahams for breakfast and then use the cereal for a fun camping-themed treat.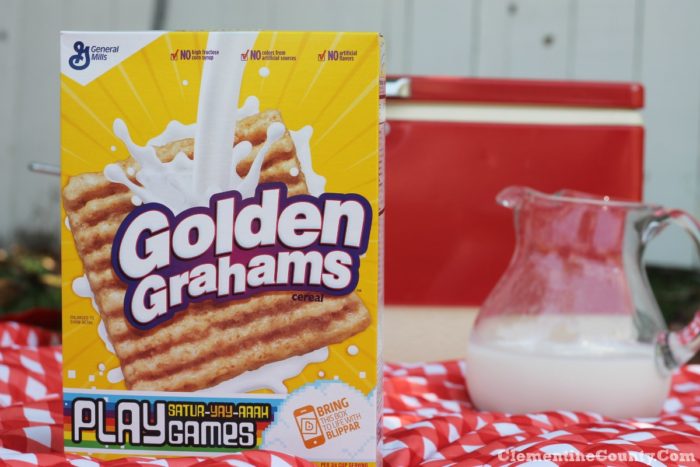 For this year's Father's Day breakfast, we're fueling our fun with Golden Grahams.  They're a childhood favorite of my husband's, full of sweetness from the honey and brown sugar.  Now our children gobble up the breakfast cereal, whether they're at the kitchen table or camping in the backyard.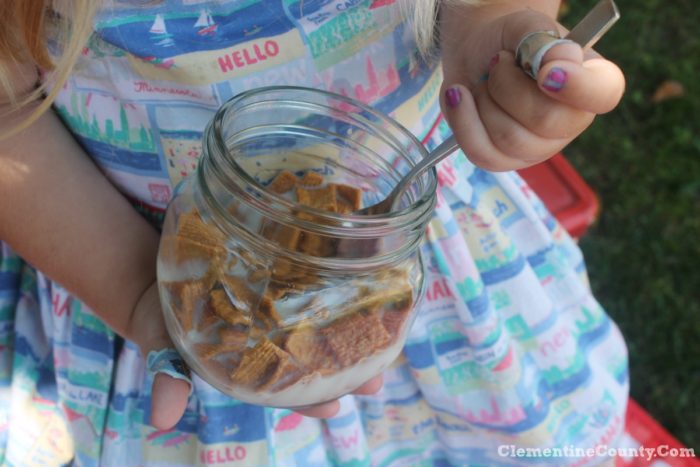 Golden Grahams are an easy way to fill up tummies before heading off on adventures.  Cereal combined with milk from our cooler make a quick breakfast.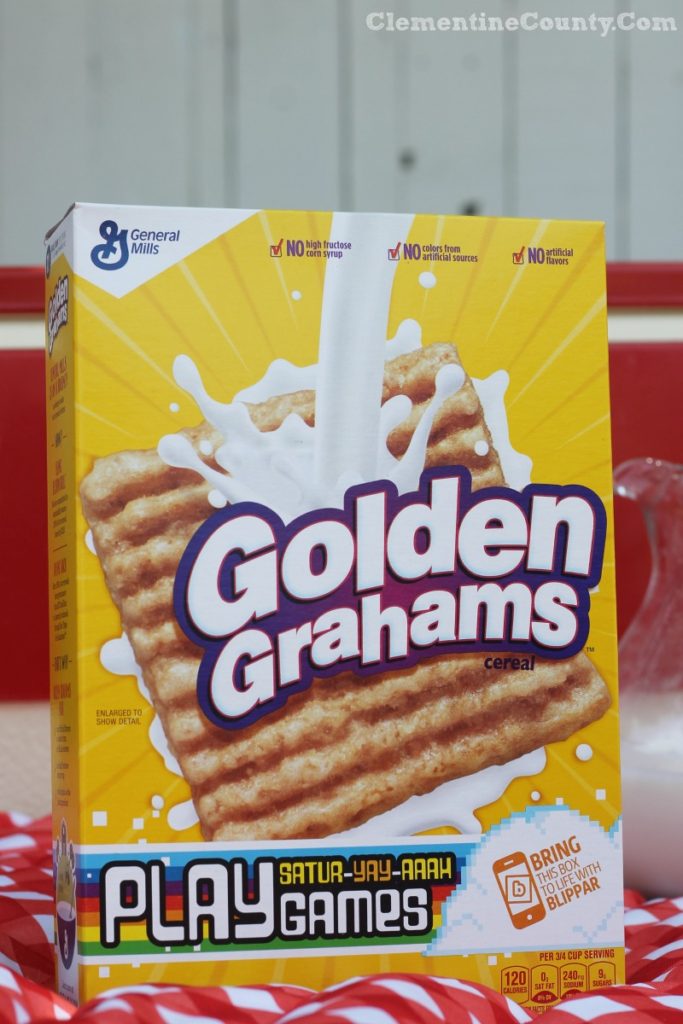 But what's camping without s'mores?  Using Golden Grahams, we were able to make a quick camping-themed treat with no campfire required.  The Easy S'mores Candy Bark recipe from Betty Crocker only requires four-ingredients and just a few minutes to prepare.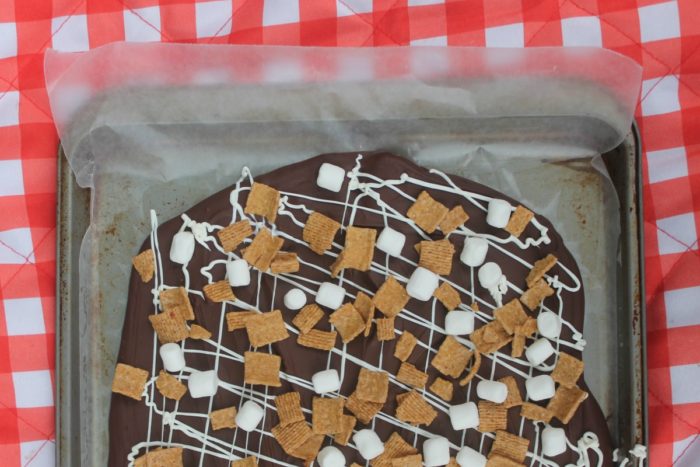 My little ones had so much fun preparing the S'mores Candy Bark for their dad.  Sprinkling Golden Grahams and mini marshmallows onto the chocolate was perfect for my preschooler and her older sisters.  Only a few handfuls went missing as they sampled their work.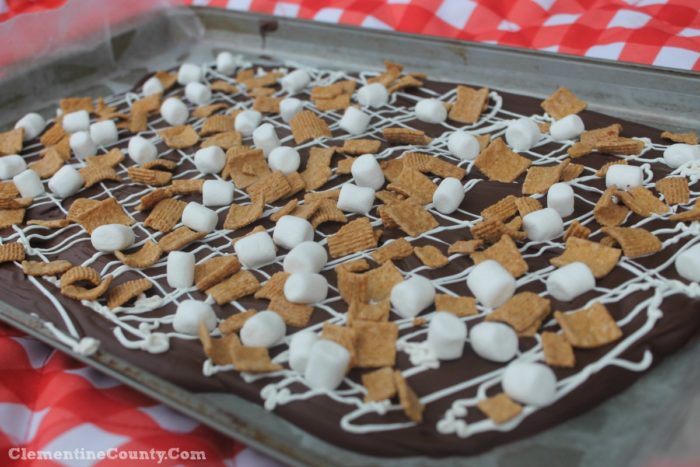 With the beauty of nature starting right at your back door, backyard camping is an easy and fun way to spend time together this Father's Day.  This S'mores Candy Bark recipe, featuring a childhood favorite cereal, is the perfect treat to make Dad.
How will you be celebrating Father's Day?