What's that saying about relaxing…let your hair down? Well, these super Easy Trolls Goodie Bags will let you put your hair in the air.
See how to make adorable gift bags for your child's Trolls-themed birthday party for less than a dollar!
I received to facilitate this post. productsThis post may contain affiliate links.  All thoughts and opinions are my own.
Dreamworks' Trolls is the tale of Princess Poppy who is on a mission to save her friends from the Troll-eating Bergens. Her optimistic attitude and awesome scrapbooking are just some of the reasons my family adored the film. Plus, it's got a seriously amazing soundtrack.
Despite the popularity of the movie, I was shocked at how little themed merchandise there was at my local party store. Not really a problem, I'll go ahead and make my own. These easy Trolls goodie bags are also inexpensive to make. More room in the budget for cupcakes and rainbows!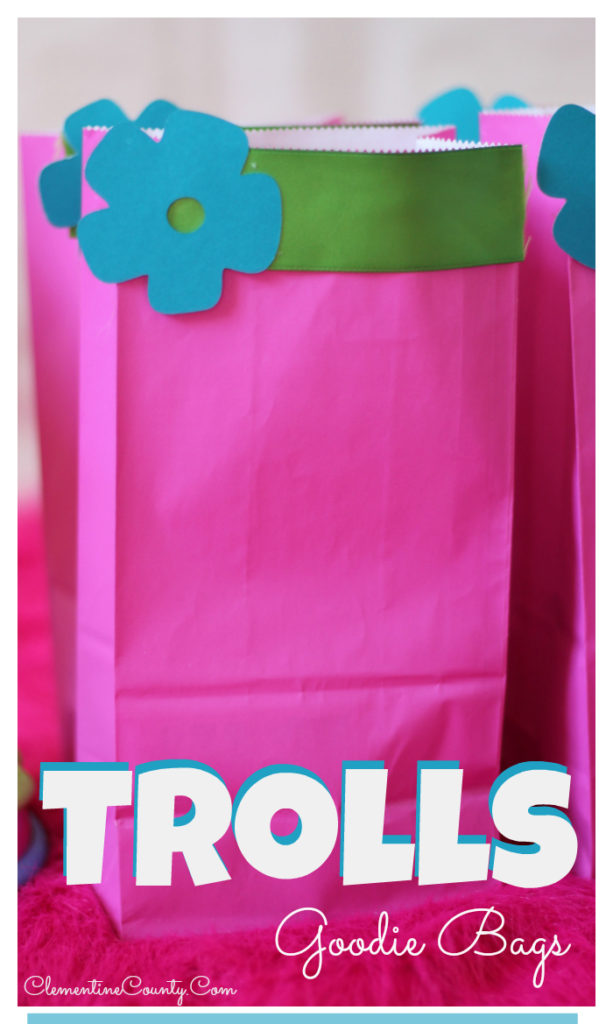 What You'll Need
• Pink paper bags (I got mine at Walmart for 3/$1, but these are similar)
• Green ribbon
• Blue paper flowers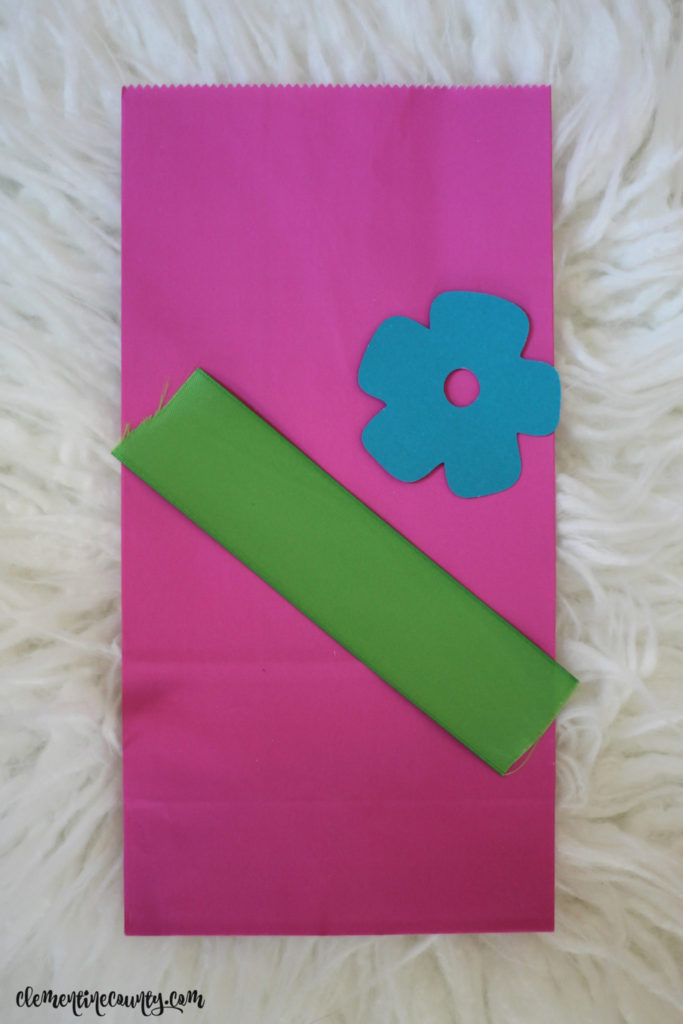 How to Make Them:
Cut ribbon the length of your paper bag and attach with glue. Adhere a paper flower. Fill with fun goodies and you're all set. Simple!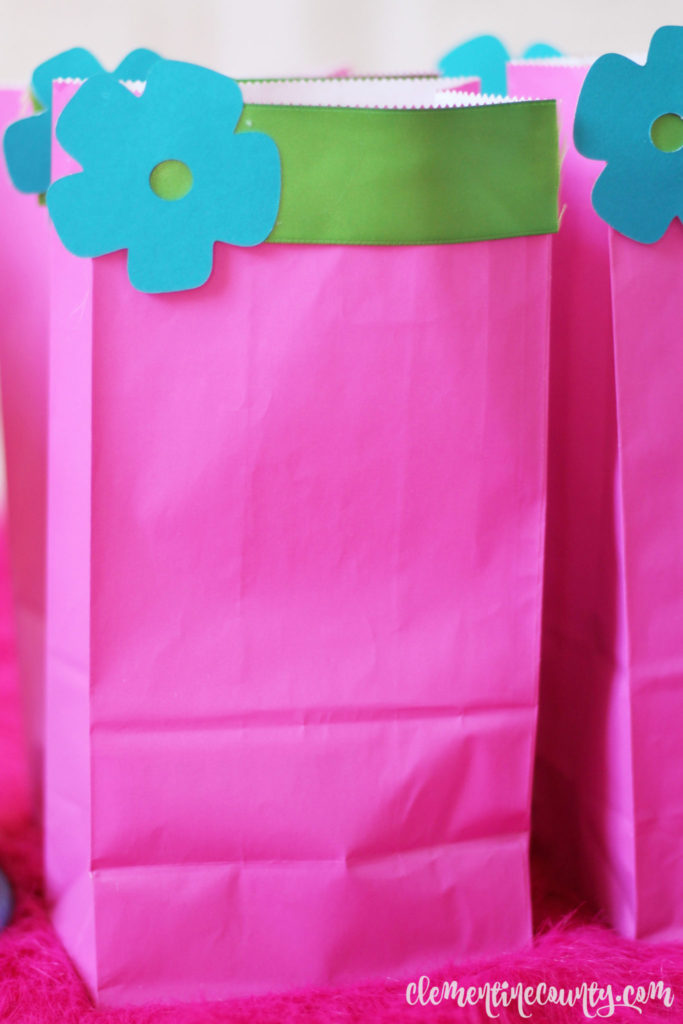 My daughter turned 3 a few weeks back, and since she shares a name with the titular character Poppy we knew she needed a Trolls party.
We filled her party favor bags with happy, hair-tastic treats for her friends. With Easter around the corner, I found some themed candy. I also added Goody hair products to encourage Poppy's friends to "Put their hair in the air."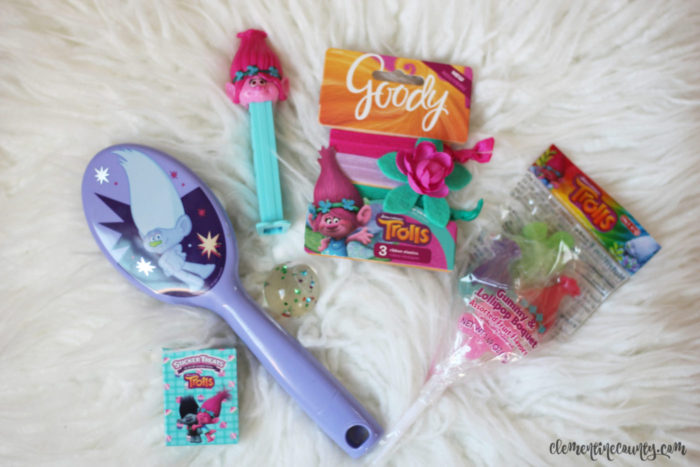 Suggestions for Trolls Goodie Bags:
Goody Hugtime Elastic Hair Ties
Goody Contoured Hair Clips with Charms
Goody Sparkle Poppy Flower Headwrap
Dreamworks Trolls Hair Brush & Clips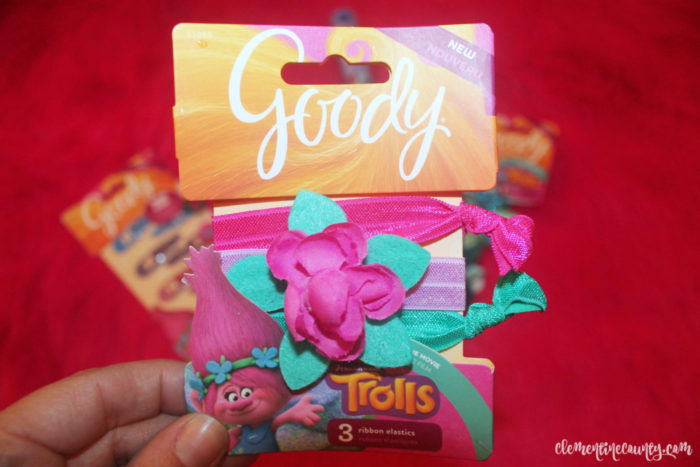 In addition to the themed hair products, I was able to find a bunch of Trolls candy in the Easter section of my store.
More Trolls fun on Clementine County: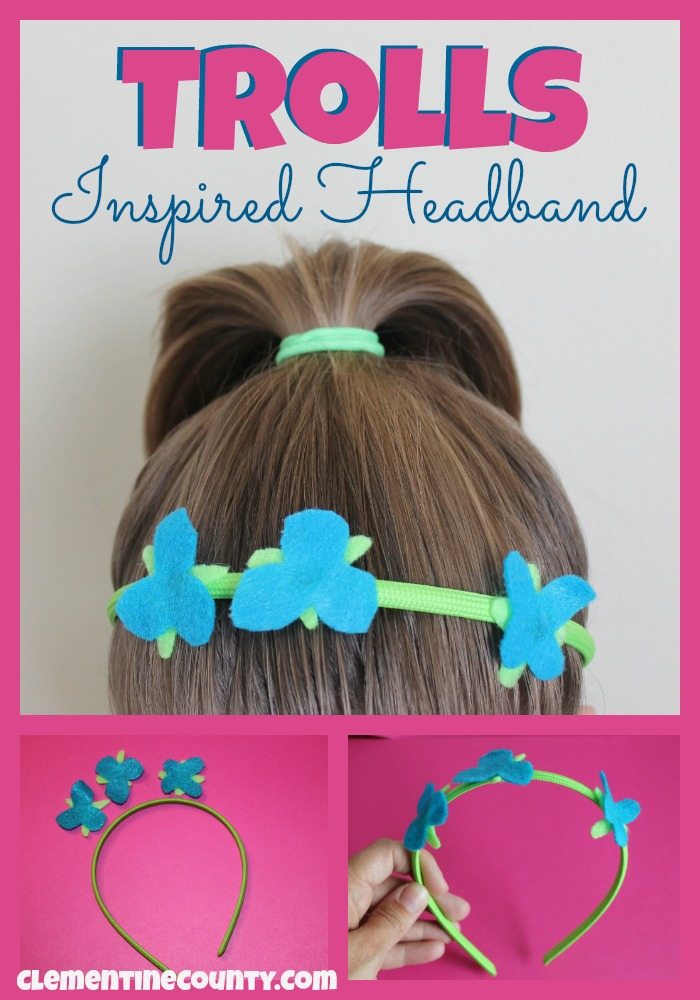 What do you add to your goodie bags?
Save
Save
Save
Save