X marks the spot on my calendar for the opening of Pirates of the Caribbean: Dead Men Tell No Tales.  As a lover of Disney, Johnny Depp, movies, and still more Johnny Depp, I was thrilled to be able to get a sneak peek at the film this week.  The latest installment in the Pirates franchise sails into theaters today.  I'll be sharing my spoiler-free review, letting you know if the story sinks or sails.
I received complimentary tickets to screen the film in exchange for my honest review.  All thoughts and opinions are my own.
It's been many summers since Captain Jack Sparrow (Johnny Depp) has stumbled onto screens.  Jack's back as the drunken, self-serving swashbuckler in Disney's Pirates of the Carribean: Dead Men Tell No Tales.  His good luck has seemed to run out, as Sparrow is the target of Captain Salazar (Javier Bardem) who is determined to clear the waters of piracy.  At the helm of the aptly named Dying Gull Sparrow finds himself on yet another quest, this time in search of the Trident of Poseidon.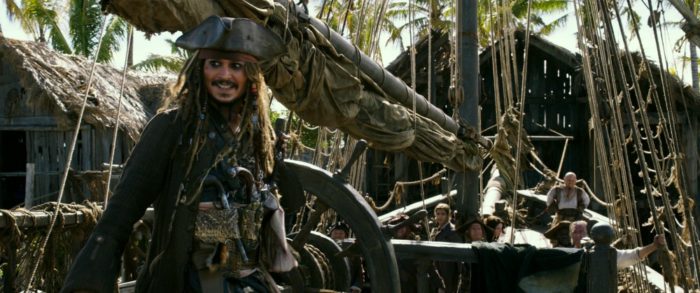 As I viewed the film, Sparrow's antics brought to mind another "pirate" – Tom Sawyer.  Tom is known throughout town for his deceit and cunning ability to get others to complete his chores.  Wouldn't Captain Sparrow also fool lesser minded pirates into whitewashing the fence?  Or turn ill-gotten items into treasure, as Tom conned his Sunday school classmates in efforts to be awarded a bible?  Just as there is deception in these characters, there's speckling of goodness.  Aunt Polly still cherishes her deviant nephew, and crews of pirates still pay tribute to Captain Jack.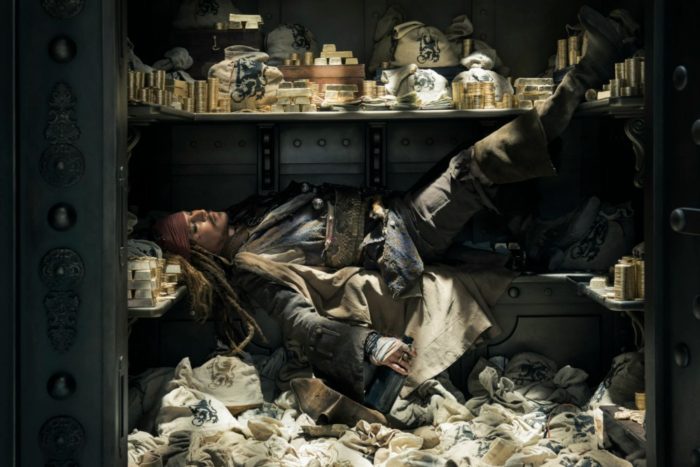 I find it a charming coincidence that both Jack Sparrow and Tom Sawyer have made their mark, whether it be an X or a skull and bones, on the Disneyland Resort.  Captain Jack even surprised guests recently as Johnny Depp made a costumed appearance in celebration of the ride's 50th anniversary.
Despite their reputations, Jack Sparrow and Tom Sawyer continue to find themselves with a brand of buccaneers.  Fans of the Pirates franchise will rejoice in knowing many favorites have returned.  Geoffrey Rush puts his peg leg on again to play the role of Captain Hector Barbossa and is joined by many familiar face in Sparrow's crew.  During the screening audible waves of excitements broke throughout the theater as the beloved Will Turner (Orlando Bloom) and Elizabeth Swann (Keira Knightley) returned.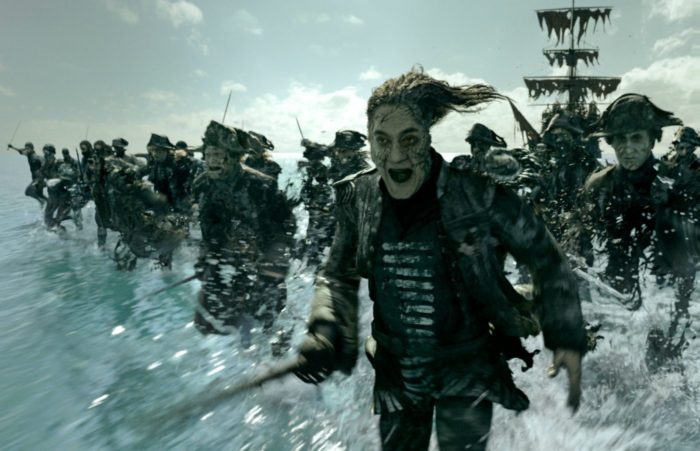 In addition to the returning cast members, Pirates of the Carribean: Dead Men Tell No Tales also introduces movie-goers to a brash of new characters.  The antagonist, Captain Salazar, is the scariest of the franchise's villains.  His merciless crew leaves just one man alive on each of the decimated ships as "Dead men tell no tales."  Thus, his name invokes fear in all who hear it.  Also joining the cast are Henry Turner (Brenton Thwaites) and  Carina Smyth (Kaya Scodelario).  Carina, like Elizabeth Swann before her, provides a strong female role.  Astronomer and horologist, determined Carina is on a quest of her own.  As a mother of three girls, I was thrilled to see a female scientist leading the helm.  Scodelario as Carina was charming, without veering off course thanks to romance or mythological ideas.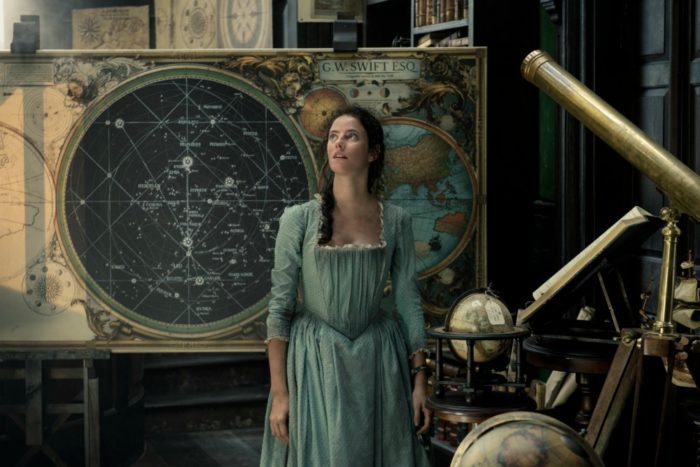 Having mentioned my children, many ask whether the film is appropriate for children.  Rated PG-13 for adventure, violence, and some suggestive content it would be best suited for teens and adults.  My 9-year-old could most certainly handle the adventure and the nuisances go right over her head, plus she adores the action.  However, her 7-year-old sister would have a harder time with the stabbings aboard the ship.
Overall, I was thrilled to experience the fifth installment of the Pirates franchise.  The film brings back the slapstick and irreverent humor of Jack Sparrow and a barrage of bad guys that make for a fabulous summer blockbuster.  If you were a fan of the previous films, I think you will likewise appreciate the gorgeous Australian backdrop and impressive special effects.   Don't forget to check out the fun activity pages also.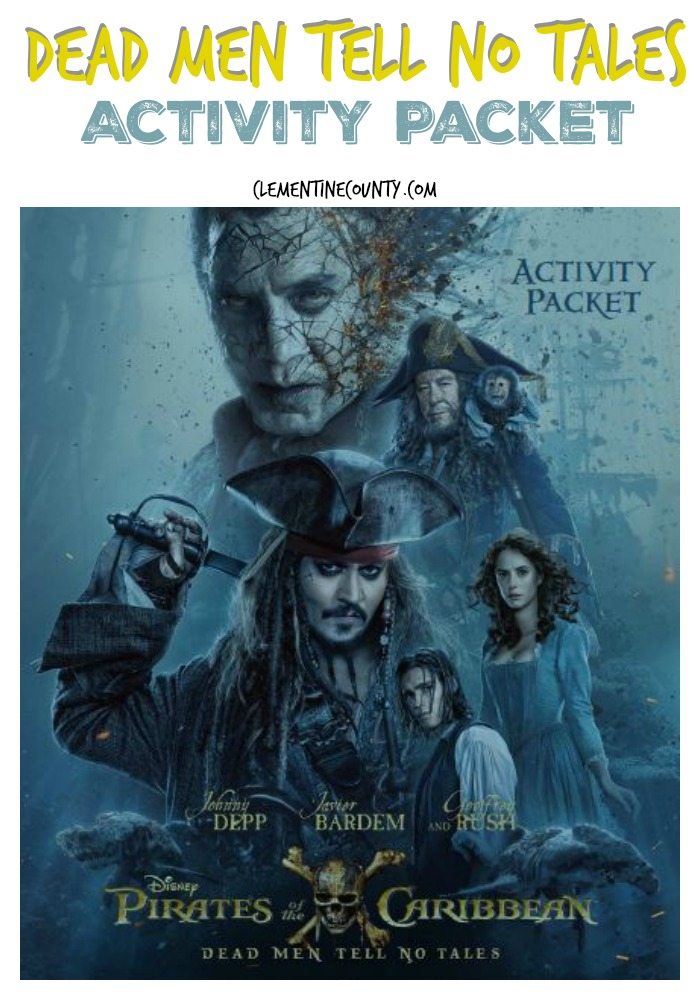 Follow along in the fun on the official website or your favorite social media channels: Facebook, Twitter, or Instagram.
Pirates of the Caribbean: Dead Men Tell No Tales drops anchor in theaters May 26, 2017.