No campfire? No problem! As part of our family fun in Palm Desert, California we decided to put the sun's power to use to make Solar S'mores.  Graham crackers, marshmallow, chocolate–how would they fare in the triple digit temperatures? Read and find out! 
This post is not sponsored. All thoughts and opinions are my own.
When we head down to desert, our daily itinerary goes like this: swim, hang out indoors, swim, swim, swim, sleep. Now that middle of the day portion, the part when the thermometer is moving up past 110, that's when I shine.
You see, I'm not great at sitting still. So I decided to put this time of day to use and literally harness the power of the sun. It keeps the fun going even when it's too hot to play outside and serves for a yummy treat.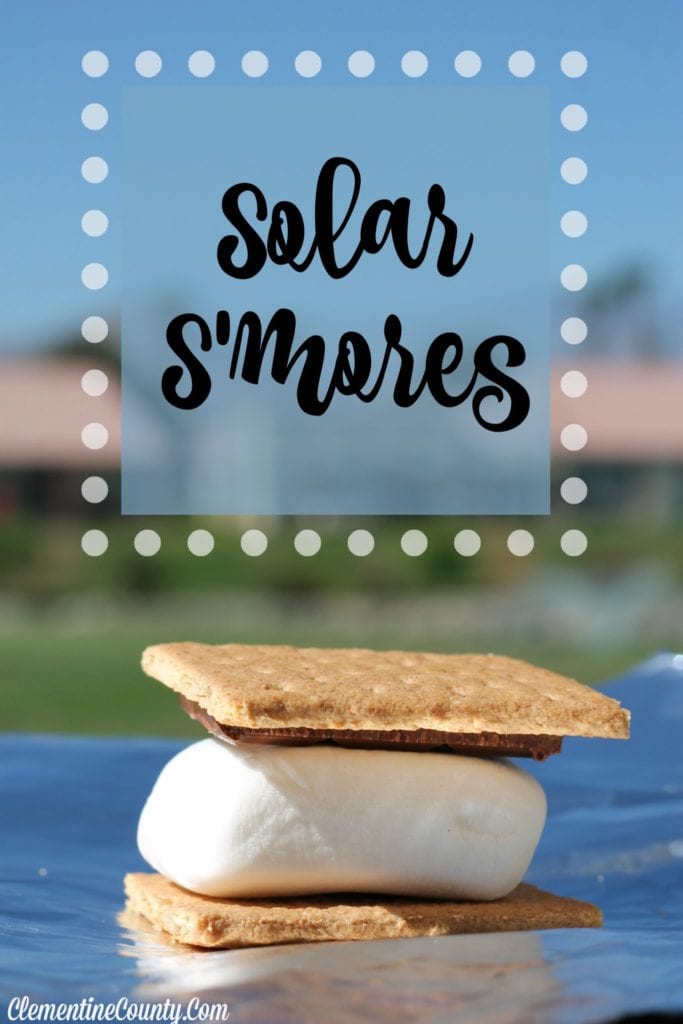 How to Make Solar S'mores
Supplies
Graham crackers, marshmallows, chocolate bars
Tin foil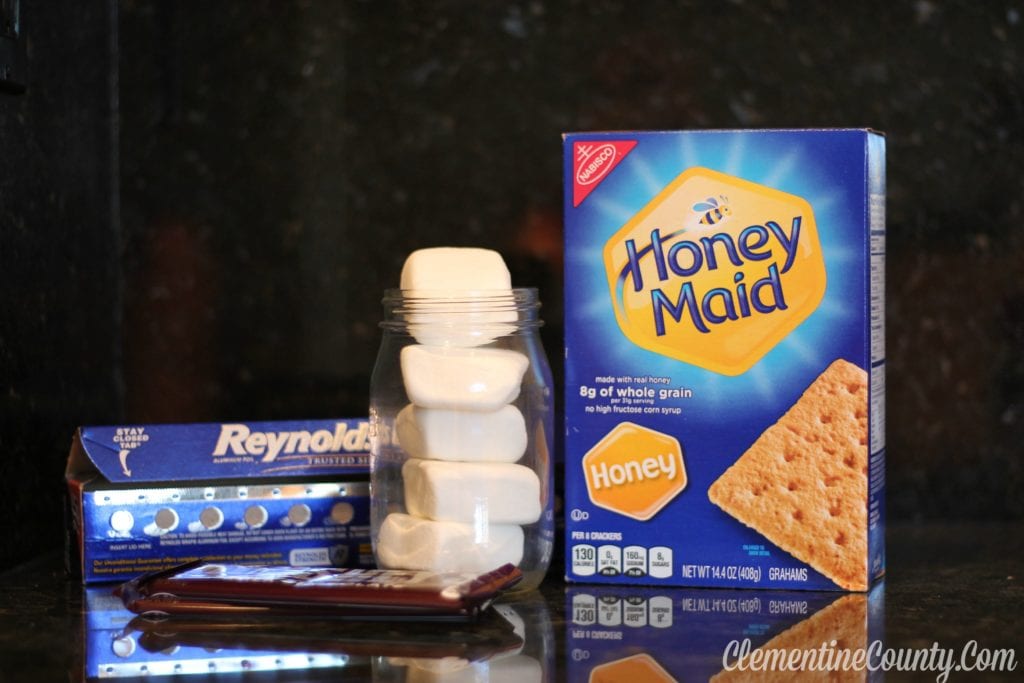 Instructions
Assemble your s'more in the traditional fashion, sandwiching marshmallow and chocolate in between graham crackers
Wrap in tin foil
Place in direct sunlight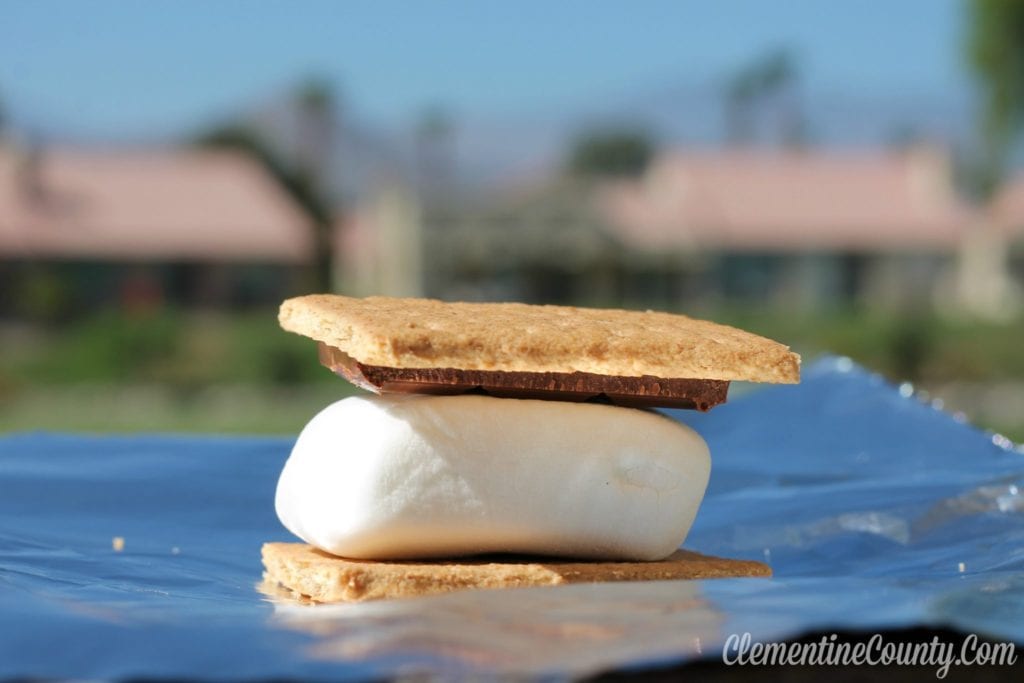 Our Results
With our s'mores, we monitored the melting using Snapchat (my username is melaniejwalsh) and the temperature reading filter.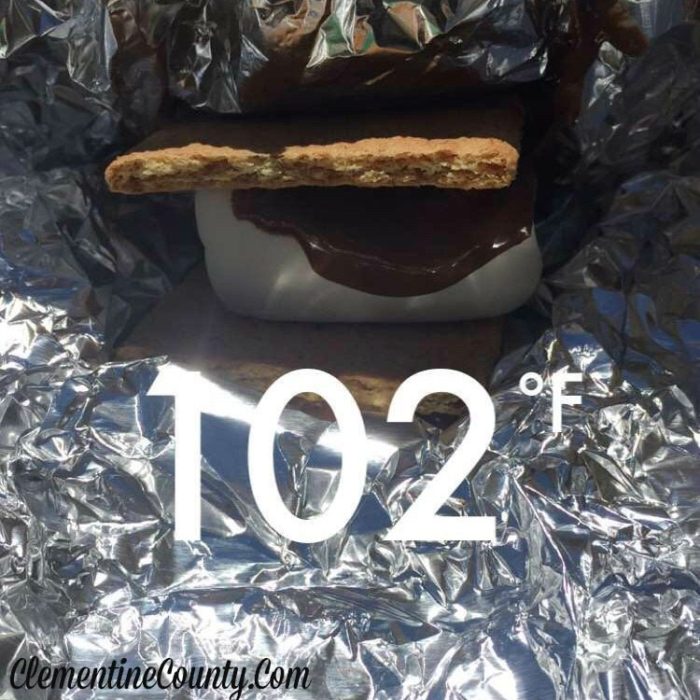 Although we reached temperatures well over the melting point required for marshmallow, they stayed pretty solid. Softer, but not liquified. One possible reason is that we used jumbo marshmallows.  The chocolate, however, was gooey goodness in no time. It led to a good conversation about the states of matter and how solids can transform.  We also chatted about solar power and other possible uses for the sun.
Another fun experiment to our solar s'mores was swapping out traditional Hershey's chocolate bars for something a little more adult. A friend brought home alcohol infused chocolate from a trip to Japan. Spiked S'mores! Yes, please!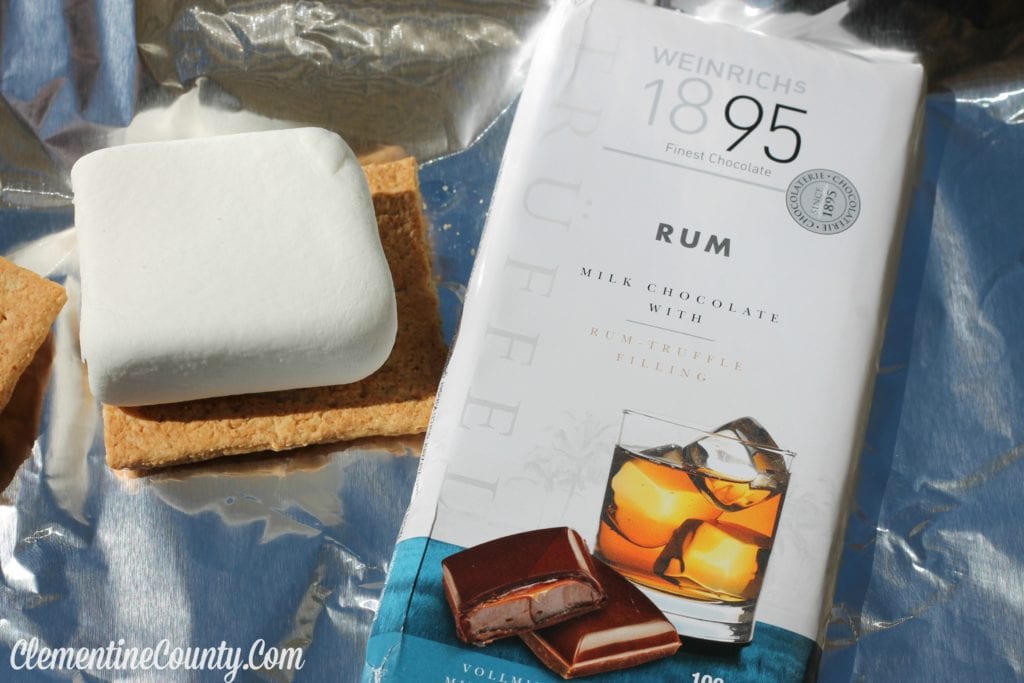 I used a Sharpie to clearly label mine as the chocolate isn't just flavored like alcohol. You might also want to swap out the milk chocolate for things like Reese's Peanut Butter Cups, Andes Mints, or even white chocolate.
Our Solar S'mores were slightly different than those prepared over a campfire with melted chocolate rather than melted marshmallow.  The best features include: yummy flavors, inexpensive entertainment, cool discussion of solar power & states of matter.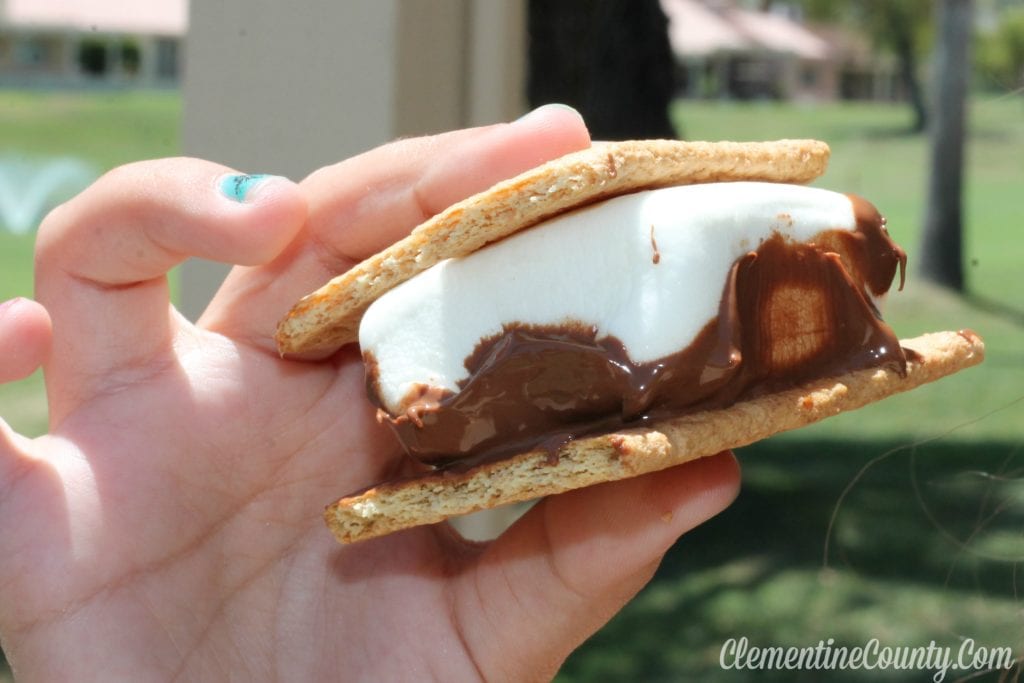 What chocolate will you put in your Solar S'mores?