After attending a Media Preview of the holidays at Disneyland, I had an extra day of fun to spend at the Disneyland Resort.  I've seen this question pop up in the Disney Facebook groups, Is Disneyland fun when you go by yourself?  The answer is an emphatic "YES!"  Follow along on my Solo Disney Day for ideas on how to spend a magical day at Disneyland by yourself.
I received complimentary admission to the parks.  Please read my disclosure policy for more information.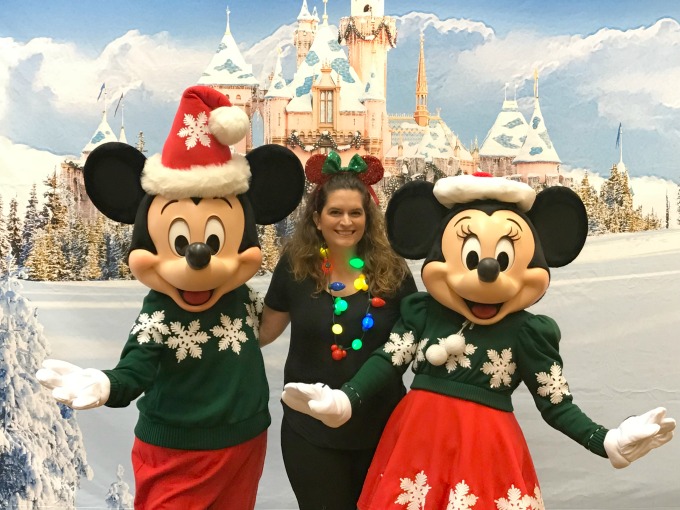 It's true that the Disneyland Resort is the perfect place for family fun.  I adore seeing my preschooler's glee-filled face when we are at Disneyland.  I mean, listen to that giggle.
It's also a great place for a girls' night out.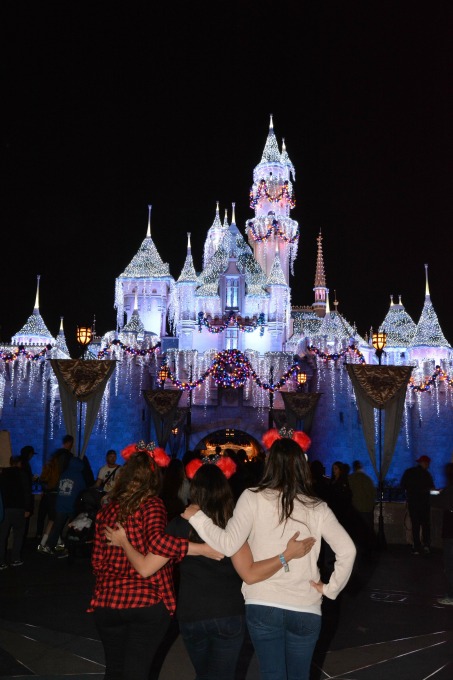 But some days it's great to enter a world of "yesterday, tomorrow, and fantasy" all by yourself.  So what is one to do while visiting the parks by herself?
Ideas for Enjoying Disneyland By Yourself
Stroll Along Main Street
On a solo Disney day, I ditch the stroller and stroll along Main Street.  The pace is leisurely and allows for me to appreciate the small details.  Disneyland is great for people watching, too.  Watch the smiles light up on people's faces as they enter for the first time.  Sit on a park bench to enjoy the parades of people.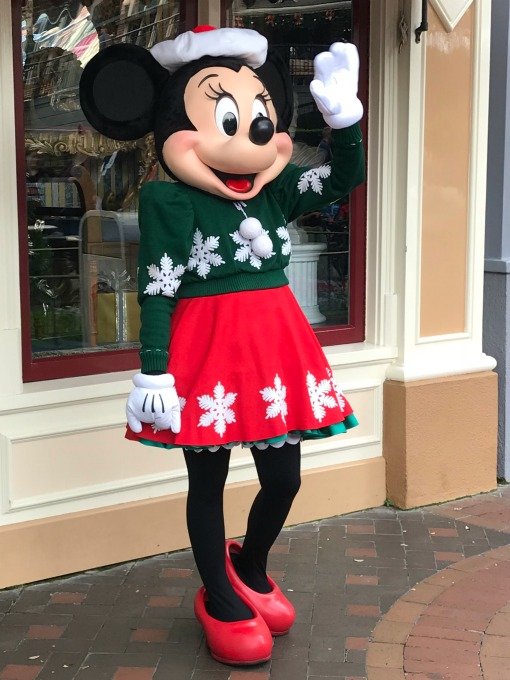 Hey, Minnie.  I'm just excited to be here.
Take Pictures
Since Disney is pretty much my favorite thing to write about, I love having a stockpile of photographs to use.  My kids put up with me when we visit together, but I can take more time when I'm alone.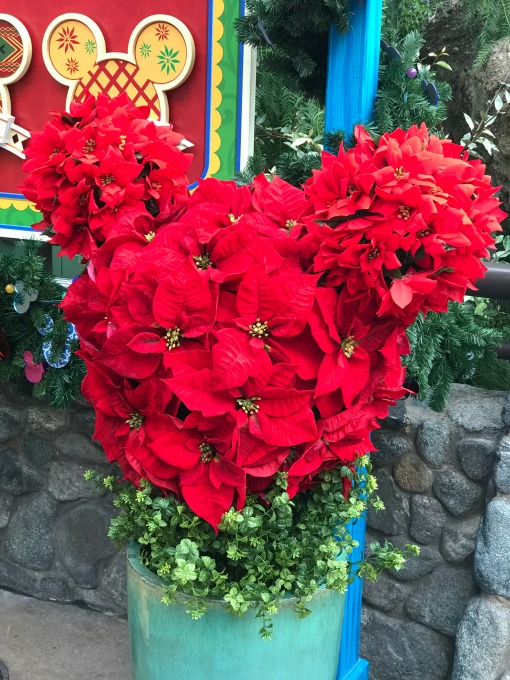 How cute is this Mickey-shaped poinsettia?
I also don't shy away from the services of the Disney PhotoPass photographers.  They've always been helpful, but I feel like their services improved even more once MaxPass started.
For those unfamiliar with the new service, Disneyland Resort now offers MaxPass.  For $10 a person, you can schedule FastPasses right on the Disneyland app.  Included with your MaxPass is unlimited photo downloads from your linked PhotoPass card.  Such a great deal.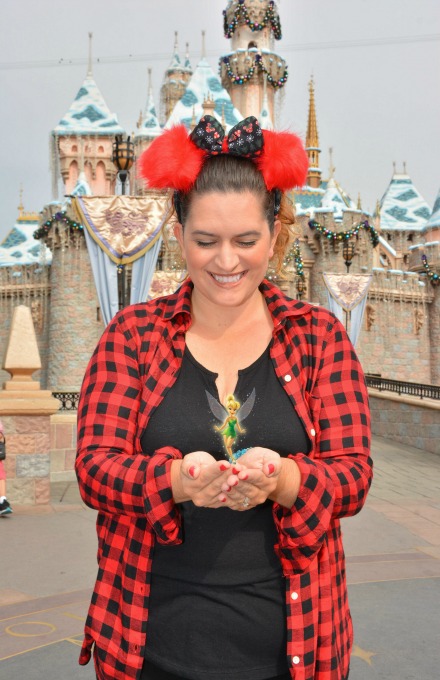 But I took the chance to get photos of just me taken in my happy place.
Single Rider
Speaking of FastPasses, schedule your favorite attraction on MaxPass.  To get on even more rides, look for "Single Rider" lines.  By riding as a party of one, you'll fill in seats and can get on even faster.  On this particular day, I went to get another ride on California Screamin' before it gets transformed into Incredicoaster as part of the new Pixar Pier.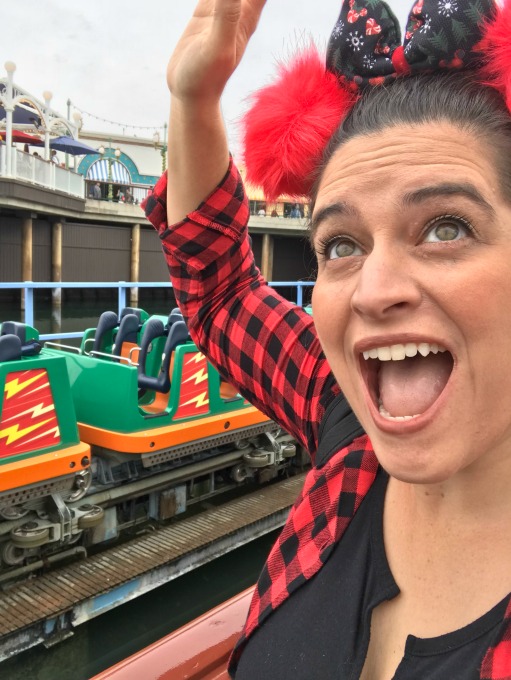 The ride wasn't running when I walked over.  No biggie.  I can pretend I'm riding since my tween isn't there to roll her eyes and be oh.my.gosh.mom.so.embarrassing.
Shop
Do these ears make me look merry?  Because shopping makes me very happy.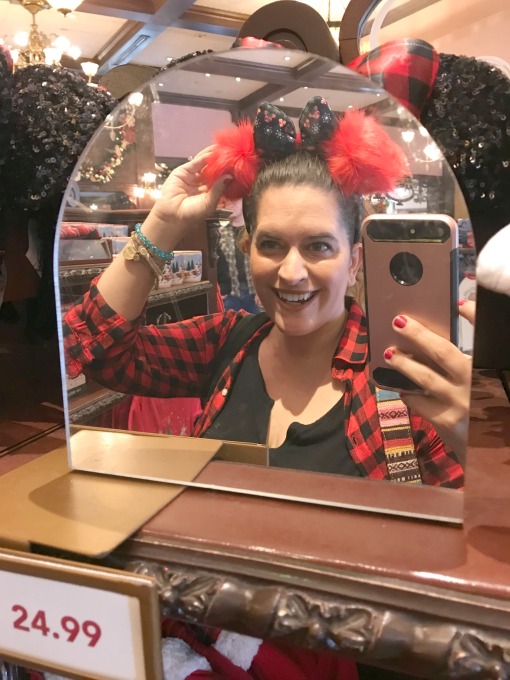 If you haven't checked out our Disney Living Room, you may not know that we are a little bit obsessed with collecting treasures from the park.  I nabbed a Christmas gift for my husband that will actually be a surprise.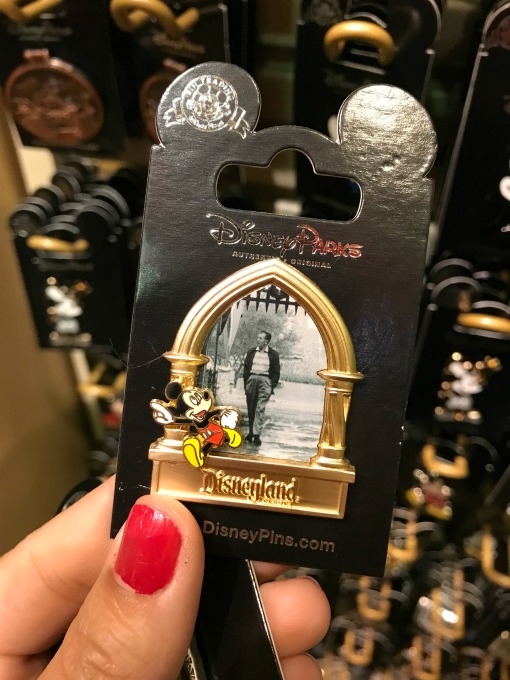 I also went shopping for new pins, like this one of Walt.  I seldom trade pins because I buy ones to commemorate significant memories.
Eat All of the Desserts
Jolly Holiday Bakery Cafe, Gibson Girl Ice Cream Parlor, the street carts–I want to visit them all and I want to eat all of the desserts.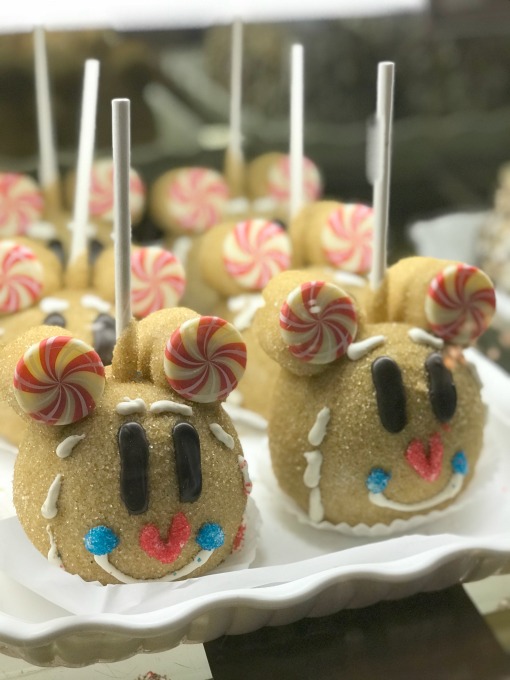 I was downright giddy to spend a day exploring the parks solo.  Check out my Instagram story from the day here.
More Disney Fun
Toddler's Disneyland Personality Profiles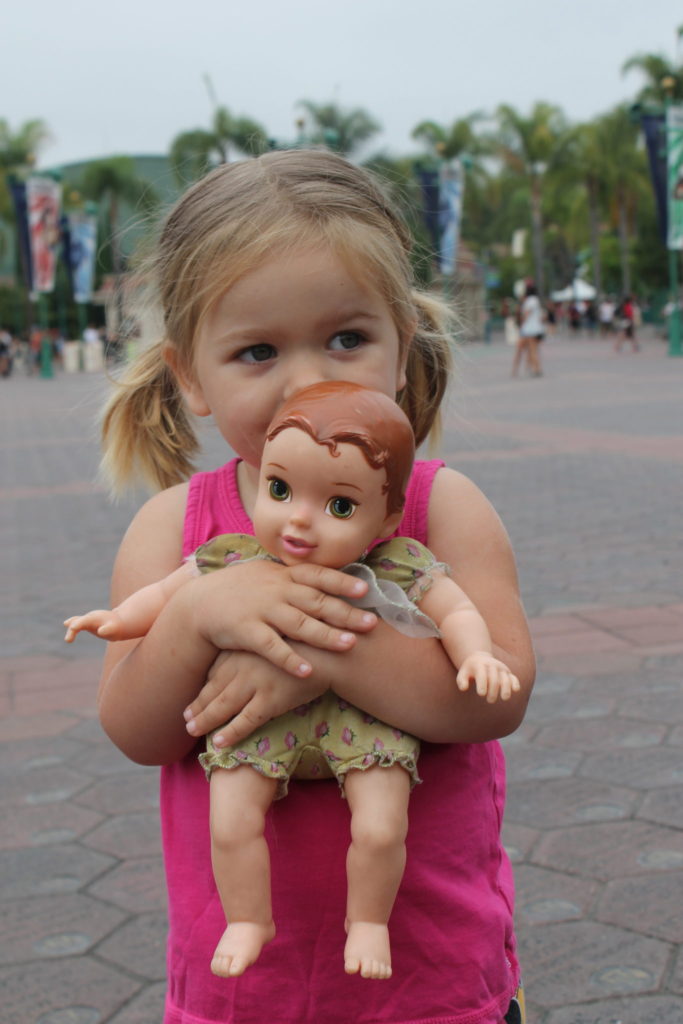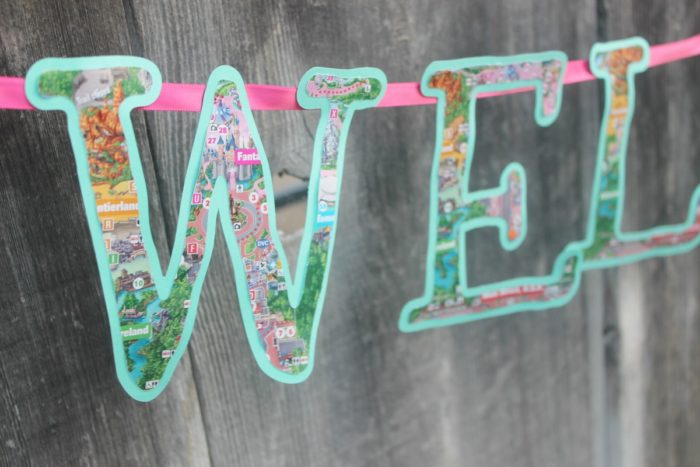 Whether you're experiencing the resort with your family, your BFF, or all by yourself, a Disney day is pure magic.  What's your favorite thing to experience while in the parks?