Whip up something sweet with Sweetlings! If you're looking for a gift for your little crafter, try the deliciously adorable kits from Alex Brands.  The Sweetlings are DIY, customizable & collectible characters made from whipped clay and fun accessories.  Combine a love for baking and crafting in one unique toy this holiday season.
This post may contain affiliate links.  Please read my disclosure policy for more information.
Sweetlings Frost-A-Friend combines sweet treats with whipped clay.  No calories in the craft as it's for decorating, not for eating.  My girls had so much fun showcasing their creativity by bringing their character to life with the whipped clay, fun accessories, and love!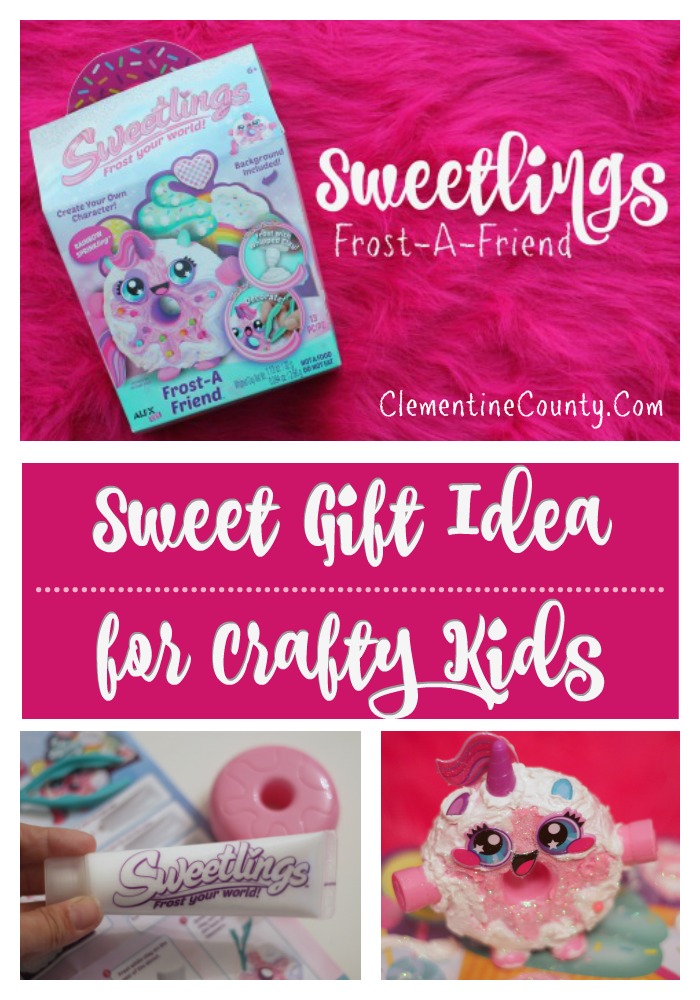 Come over to our home someday and the one of the first things out of my mouth will probably be an apology for the glitter everywhere.  It's nearly impossible to get out of fabric…and don't get me started on getting it out of your hair.  But truly, I love when my daughters embrace their creative side.  They love crafting of all sorts.  They also love to try out recipes–typically dessert (despite my efforts to bring them onto Team Brussels Sprouts).
So I was thrilled when I found a gift idea that combines both the treats and crafts they adore.   Sweetlings are unique dessert themed toys, ready for you to decorate and personalize.  Use the included supplies like whipped clay and plastic sprinkles to bring your toy to life.
Once completed, you've got a personalized play figurine!
Sweetlings Frost-A-Friend
Full of glitter and bright colors, the packaging for our Frost-A-Friend was enticing from the second my girls saw it.  Within the box we received a plastic donut named "RAINBOW SPRINKling" with a ton of accessories to make her as sweet as can be.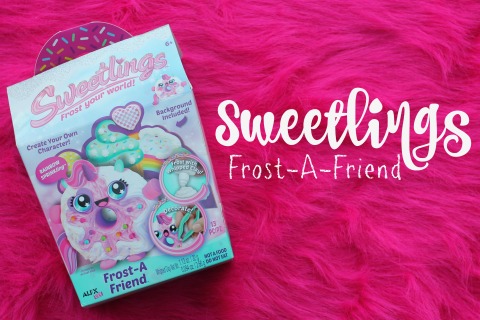 Included Accessories:
Large Whipped Clay with Star Tip
Small Whipped Clay
Glitter
Stickers
Arms & Horn
Plastic Sprinkles
Tweezers
Background
How to Decorate your Sweetlings
This is where the most fun comes in! The plastic donut comes with a colored instructions sheet that will take you step-by-step through the decorating process.  However, there's plenty of room for creativity!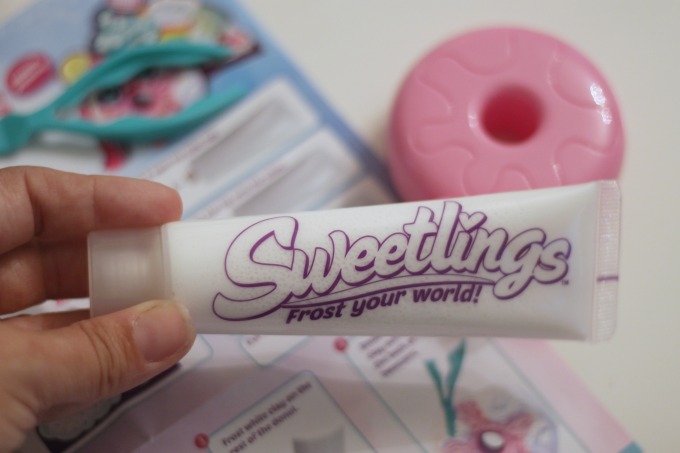 Start by applying your star tip, just like you'd use when baking.  Decorate your RAINBOW SPRINKlings with pink and white clay.  Add glitter, plastic sprinkles, and other fun accessories using enclosed tweezers.  My youngest daughter decided for a more hands-on approach and ditched the tweezers.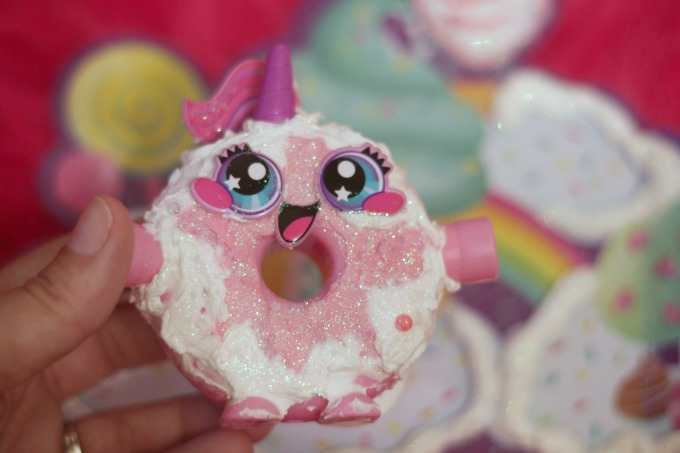 You can check out more of the process in our video.

Collect Them All
Donuts, cupcakes, and ice cream cones…oh my!  My littles loved checking out all of the kits from Alex D.I.Y. Sweetlings.  There are cute characters ranging from a rocker cupcake named "ROCK N ROLling" to a pretty princess cupcake named "HER MAJESTling."
You can see a little more of what you can create with Sweetlings in this video from Alex Brands.
Sweetlings are recommended for ages 6+.  My 3-year-old did help with the decorating process, but with close supervision.  All three had a blast working on making an adorable donut.  At one point, I overheard my middle daughter say to her dad, "There's on a lot of glitter on it, but you know.  It's glitter."  Obviously, sparkle and shimmer are always welcome here.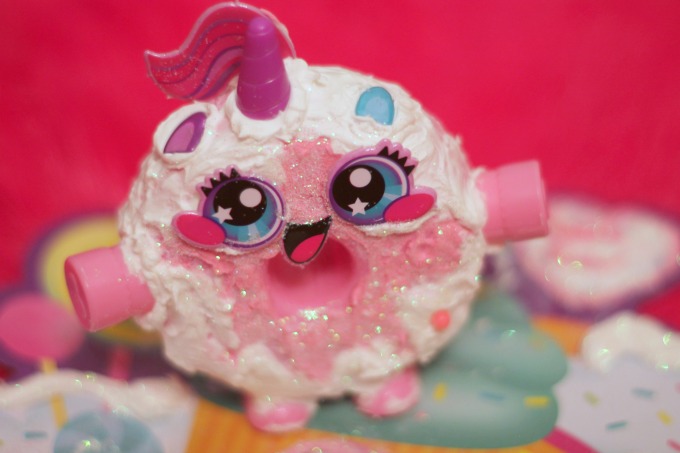 Tomorrow we will get to explore even more of our Sweetlings as it takes 24 hours to allow the clay to harden.  With the included background scene, there's more fun in store.  I can already tell my girls are going to want to collect more of the sweet treats to DIY.
If you're looking for a sweet holiday gift for your lil' crafter, Sweetlings Frost-A-Friend will make a darling gift.  Sweetlings Frost-A-Friend retail for $9.99 and are available at Amazon, Target, and Toys R Us.