Dizzyland, as my toddler calls it, is our family's happy place. Being able to do whichever rides & attractions she wanted was a fun peek at her developing personality. After observing her preferences, I created the Disney Toddler Personality Profiles. Which personality profile best fits your toddler?
All thoughts and opinions are my own. I received complementary products.
Character Cuddler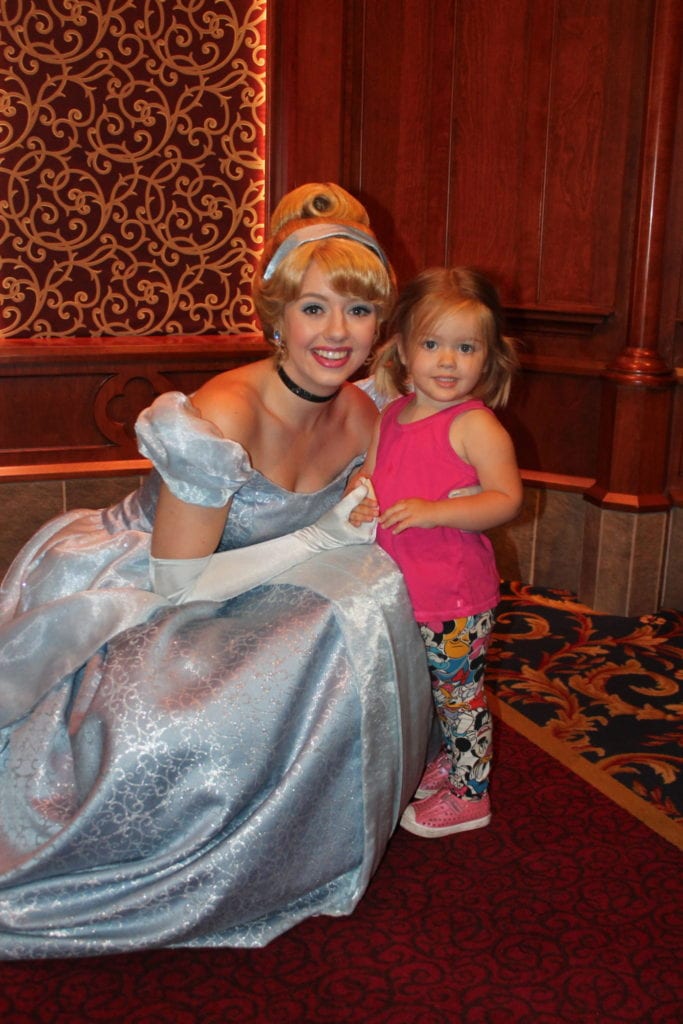 Does your child fill with glee when he or she spots a princess or character? Character Courters fully embrace the magic of seeing their favorite Disney characters full-size and in-person. They hug, they pose, they squish their little arms close to their bodies in glee at meeting their heroes.
If your toddler is a Character Courter, try some of these attractions:
Royal Hall- Meet 3 princesses within the Royal Hall, plus additional outside. Located within Disneyland, near Sleeping Beauty's castle
Pixie Hollow- TinkerBell & her fairy friends can be found on the opposite side of the Disneyland castle as you fly towards the Matterhorn.
Hollywood Land– In Disney's California Adventure, you'll be surrounded by stars in Hollywood Land.  We've had great luck with our favorite Disney Junior stars & superheroes.
Thrill Seeker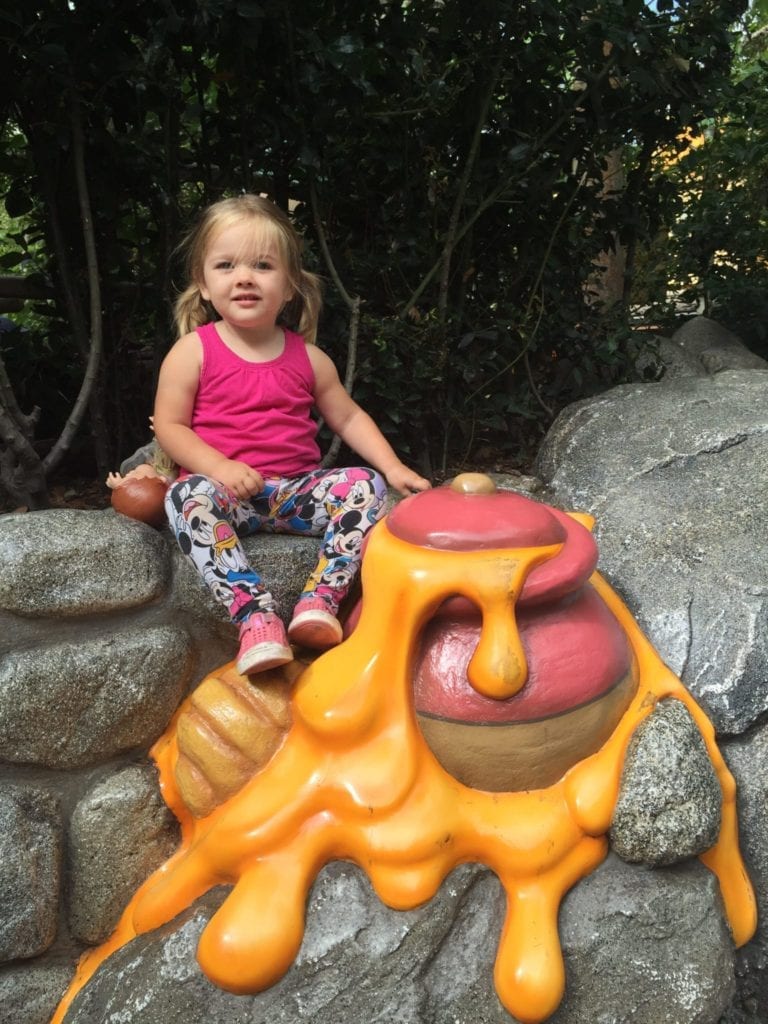 If your child loves the excitement of seeing Disney stories come to life, you have a Thrill Seekers.  Now waiting and toddlers don't often mix, so make sure you check your Disneyland app to check for approximate wait times.
There are zillions of options, but these are some ideas to get you started:
Fantasyland– Each ride within Fantasyland is perfect for younger guests. Iconic Dumbo, the King Arthur Carousel, and the Mad Tea Party are great places to start.
The Many Adventure's of Winnie the Pooh- We try to stick together as much as possible, but while my big kids are on Splash Mountain my little one and I visit the Hundred Acre Woods. It's as sweet as hunny!
Bug's Land– In California Adventure, crawl or slither over to Bug's Land. It's full of pint-size fun. Plus there are family bathrooms & a splash pad. I'd skip the "It's Tough to Be a Bug" show until your little one is slightly older.
Monsters, Inc. Mike & Sulley to the Rescue!- Take a taxi through Monstropolis for some fur-raising fun.
Mega Mover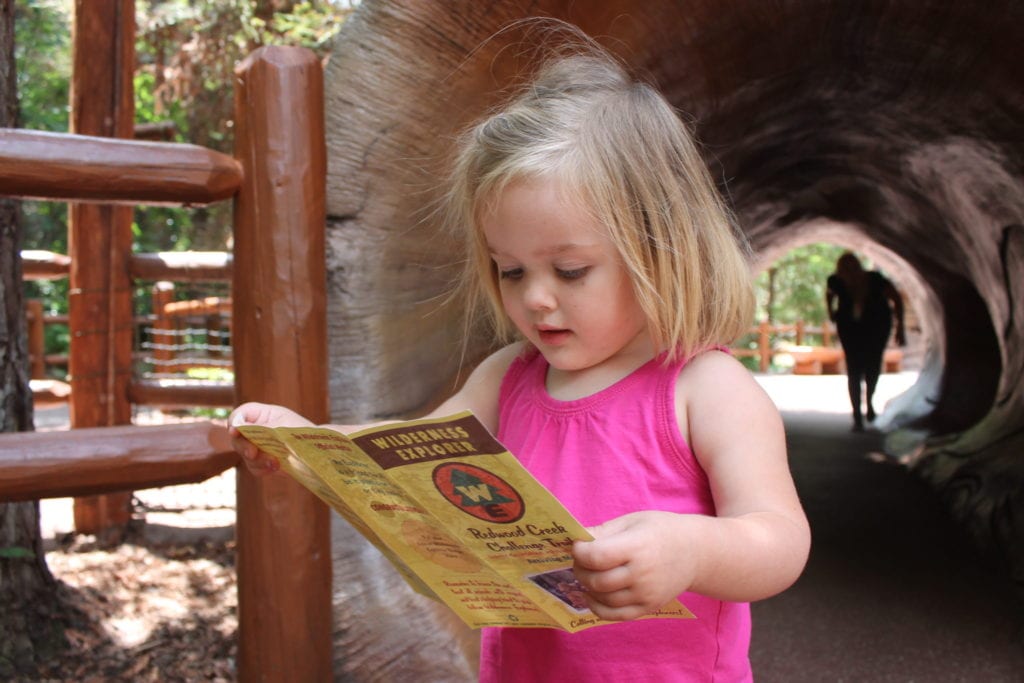 Is your little one on the go from sun up to sun down? Disneyland has fun for Mega Movers too! Keep in mind these places that have a little more space for exploration and movement.
Try these options for some free-range fun:
Toon Town– Explore Minnie & Mickey's homes, climb Chip & Dale's treehouse, and get Goofy in Goofy's Playhouse. While running & splashing in the fountain, hop on the instrument emblems on the ground for a musical surprise.
Tarzan's Treehouse- Use up some of that boundless energy while scaling the numerous staircases into Tarzan's Treehouse. At the bottom of the house, there are ropes to climb on & tons of explorer supplies to bang on.
Redwood Creek Challenge Trail- This one's my personal favorite for letting little ones let loose. Ropes bridges, slides, tunnels make for bursts of fun. There are animal footprints to follow, maps to scratch off, and LOTS of things to climb.
Princess Dot Puddle Park– There are several spots that serve as splash pads, but the one that's always shooting out liquid fun is within Bug's Land.
Show Stopper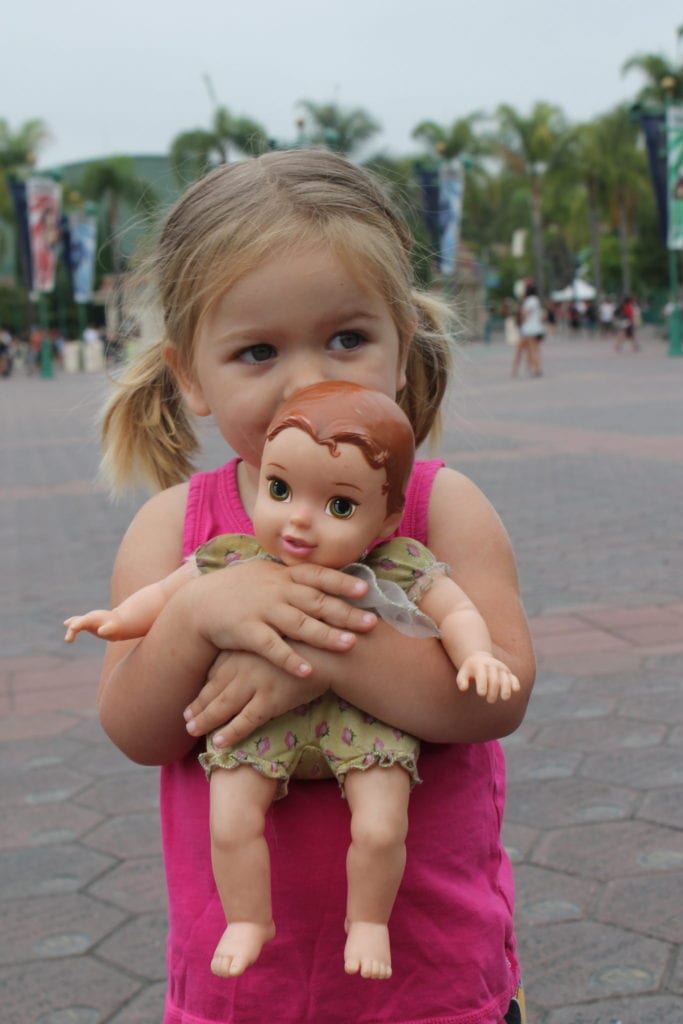 Perhaps more reserved, the Show Stopper likes to take it all in from a safe distance. The Show Stopper might also need a break from weather or a way to relax before nap time.
These live shows, parades, and other performances are perfect for watching the magic light up in your toddler's eyes:
Mickey and the Magical Map- The main mouse takes the stage with his very good friends in a live stage show full of imagination.
Paint the Night Parade- Be ready for the most dazzling of parades to hit the streets of Disneyland. The twinkling in your child's eyes will be matched by the million lights of the brightest parade ever!
Disney Junior-Live on Stage!- Sing, dance, and clap along as animatronic Disney Junior stars take the stage.
Whichever personality profile best fits your toddler, Disneyland is the perfect place to explore and move. When I took my littlest out for our one-on-one fun, I made sure she was ready in Huggies® Little Movers Diapers.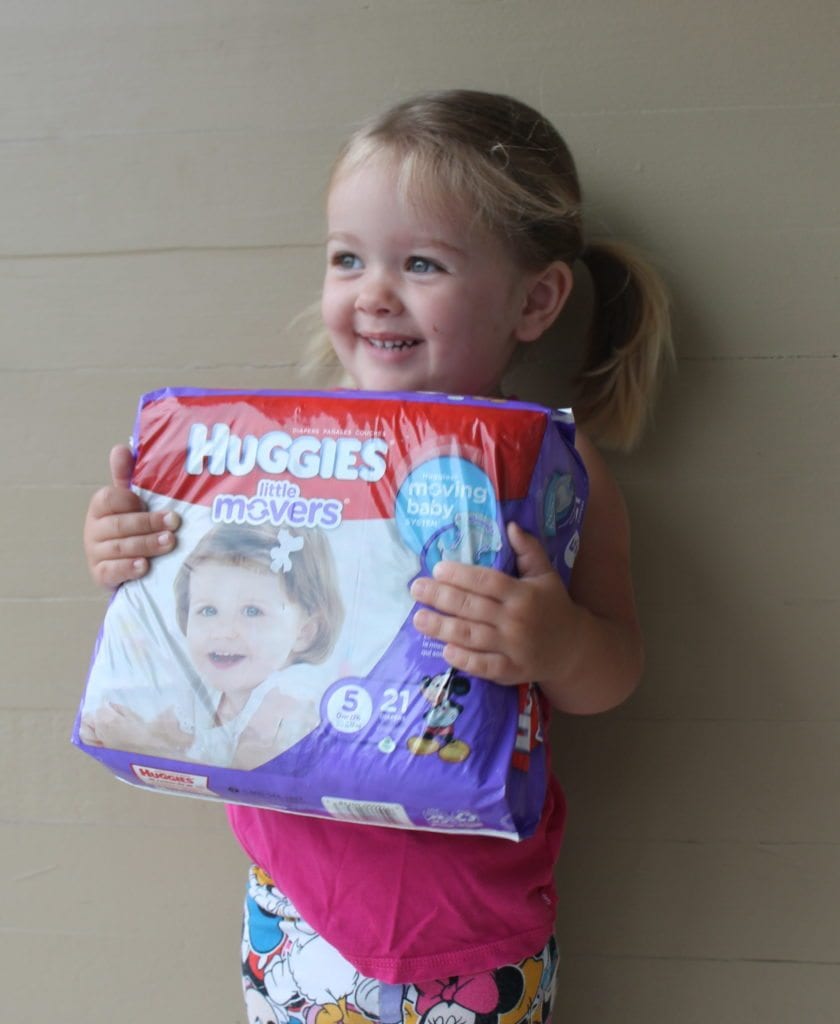 Features of Huggies® Little Movers that make them a great fit for a Disney day:
Cute Mickey & Minnie designs
Double grip strips
Contoured shape allowing for movement
I've found that my toddler is primarily a Thrill Seeker. The closer we are to nap time or the way the wind blows can sway her into other profiles too. Having a guide map for the fun makes it easier to know which rides or attractions will suit her best, just like Huggies® Little Movers.
Which Disney Personality Profile best suits your toddler?