What are the chances? Two of the trolls from the new Dreamworks Trolls movie share names with my children. That fact, plus the adorable look of the film has my family all kinds of stoked on seeing it this weekend.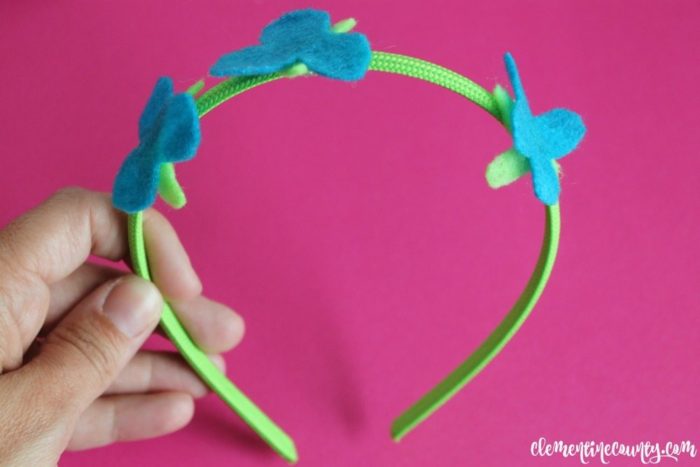 As we gear up for the film, we're reading books and making crafts inspired by the film. Check out this Trolls inspired headband.
This post is not sponsored. All thoughts and opinions are my own.
Making a headband similar to the one the main character, Poppy, wears is a snap.
How to Make a Dreamworks Trolls Inspired Headband

Materials:
Green headband
Felt, green and blue
Glue gun
Instructions:
Preheat your glue gun. If you're crafting with little people, remember to keep the glue gun at a distance.
Start by cutting three flowers from blue felt.  One flower has four petals while the other two flowers have only three.
Next, you'll need to cut out the green leafy things behind the flowers.
Once you've got all of the pieces cut, attach with hot glue to the headband. And you're done!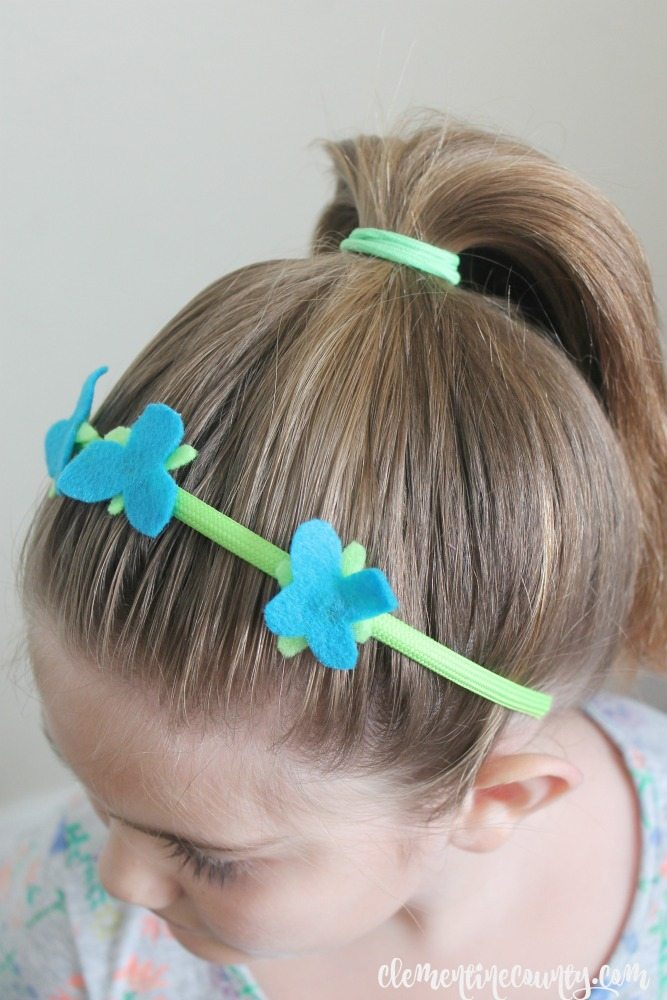 My middle daughter shares her name with the rainbow-haired troll who uses her hair as a paintbrush.  There really couldn't be a more fitting character for her. She's also an artist, and loves any chance to paint, draw, or glitter things.
I already know that this movie is going to be a huge hit with her and her sisters. Since I'm a huge fan of shopping early, I'm adding some Dreamworks Trolls items to my cart for holiday gifts.


Are you headed to the hair-raising family film, Trolls, this weekend?