For 25 days leading up to Christmas, we try to plan a festive activity or project.  We decorated our tree, visited Santa, and even planned some service projects to help those in our community.  Now that my girls are growing up, I want them to engage in more of the planning and make their own holiday traditions.  My tween is celebrating the season with sweetness, service, and a big smile.
Thank you to Krusteaz for sponsoring this post.  This post may contain affiliate links.  Please read my disclosure policy for more information.
My oldest daughter has the Christmas spirit, but it's different than her little sisters.  It's all part of growing up, I guess.  But she wants to celebrate the season in her own way.

She tolerated meeting Santa Claus, pretty much because she knew there was a booth with holiday sweets on the other side of the gigantic tree.  But let's be honest, this holiday tradition was more for me than her. My husband and I giggled at the distance between our oldest and Santa.  The chair's arm was pretty wide, but Georgia wasn't making any attempts at jumping in ol' St. Nick's lap.
As we enter this new world of the tween years, we're trying to be understanding of her need for a little more independence and evolving ways to celebrate.  These tween-friendly traditions are great ways to make the holidays merry and bright.
Holiday Traditions for Tweens
Light Duty
She's almost taller than me this year.  That's not really a huge accomplishment as I'm fairly certain my lineage would come back at least partial hobbit if I did one of those ancestry tests.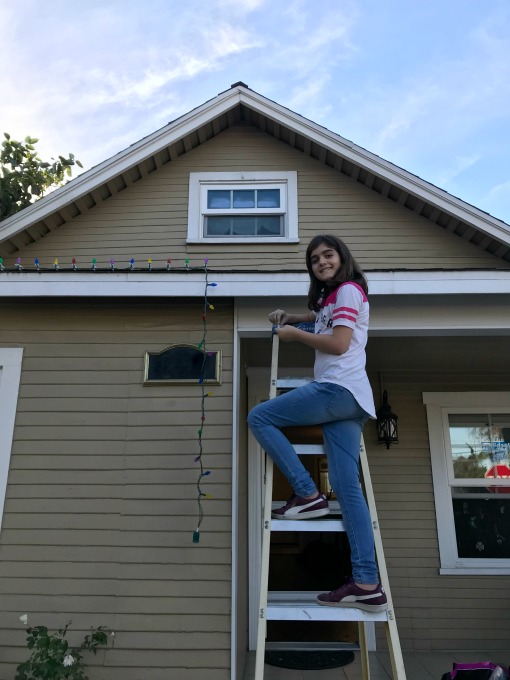 But that meant she got to help out her dad hanging Christmas lights on the house.  She loved the increased responsibility and knowing we trusted her up on the ladder.  Mostly.  Kind of.  I may have still stood underneath her, ready to break her fall.
Christmas Movies
Snuggling on the couch with Netflix and a comfy blanket are absolutely her speed.  While we adore the classics like It's a Wonderful Life and a modern classic Elf, one element she's adopted is watching the cheesy holiday movies.  In case you're not familiar with the sweet Christmas movies, the plot is always the same.  A small country girl gets a job in a big city office.  The big city guy has a change of heart about work/money/his fantasy football team, and falls for the small country girl.  They get engaged on Christmas and live happily ever after.
DIY Gifts
My crafty tween loves making her own gifts for her friends.  I bought her tons of felt and this Fa la la la Felt book with tons of fun ideas.  She sews better than I do, and the sewing machine has been burning the midnight oil.  Making ornaments has been really easy.
Baking Treats
Now that she's a little older, I'm letting Georgia have a little more freedom.  That includes in the kitchen where she's totally capable of following recipes & even putting her own spin on them.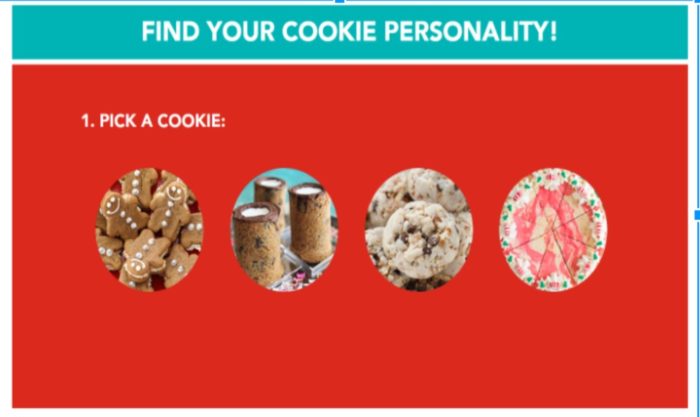 We started our baking day at the Krusteaz Holiday Cookie Helper.  The Cookie Holiday Helper starts with an interactive quiz, letting you pick the flavors and types of baked goods that match your personality.  Perfect fun for a tween!
We both broke down our cookie personality.  I got "The Classic Confectioner," which is perfect because when it comes to the holiday I want the flavors of my childhood.  My recommended recipe was Gingerbread Cookies with Buttercream.  Georgia was "The Gourmand," probably because she's as interested in sharing her creations on social media as she is sharing them with friends and family.  The Deep Dish Peppermint Cookie sounds too good to be true.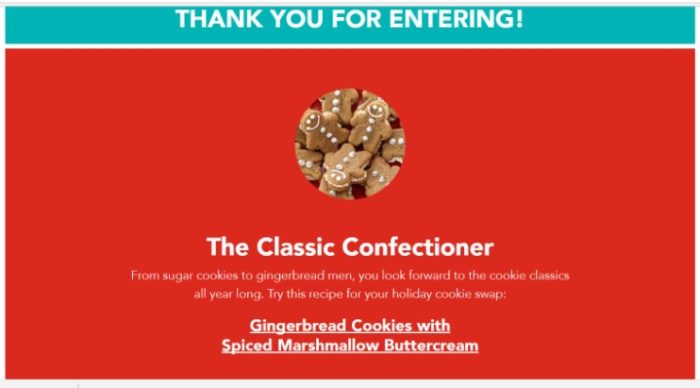 What's not to good to be true is how easy all of the Krusteaz recipes were to whip up!  Using baking mixes and just a few ingredients, my tween was able to become a holiday hero!  Each recipe starts with one of Krusteaz's mixes.  Between inspiration for new holiday treats and simple recipes, my tween loved her time as dessert master.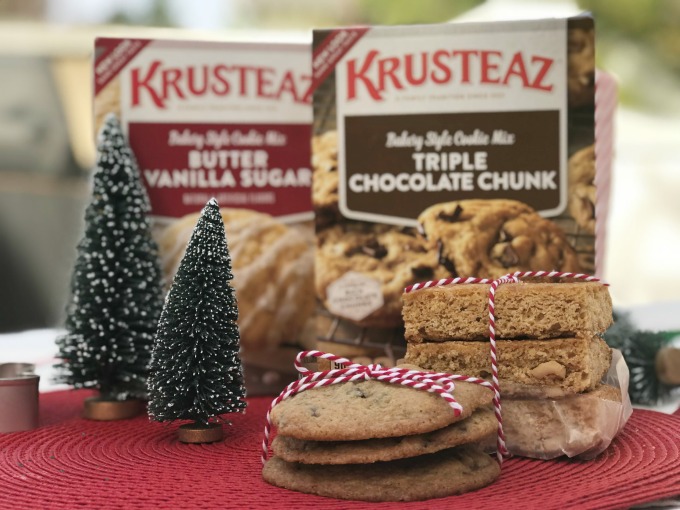 Wrapped in baker's twine or in larger containers, these treats are making us merry.
Find Ways to Give
As we celebrate the season and fill our month with festivities, we seek out ways to give to others.  With such yummy Krusteaz recipes, Georgia was baking up a storm.  And once she was done, she had plenty of extras to share.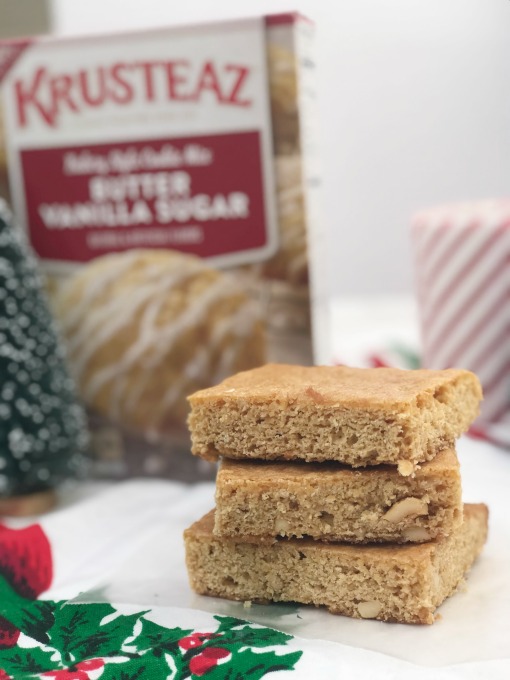 She packed up Caramel Cashew Cookie Bars, Triple Chocolate Chunk Cookies, and other assorted goodies to deliver to neighbors.  It does my heart good to see her willingness to give of her time for others.  And since she inherited my sweet tooth, I know how hard it is to resist the desire to hoard them all for yourself!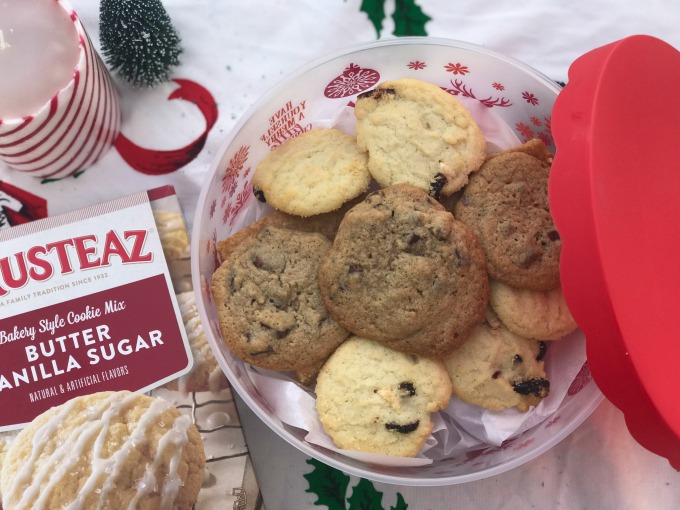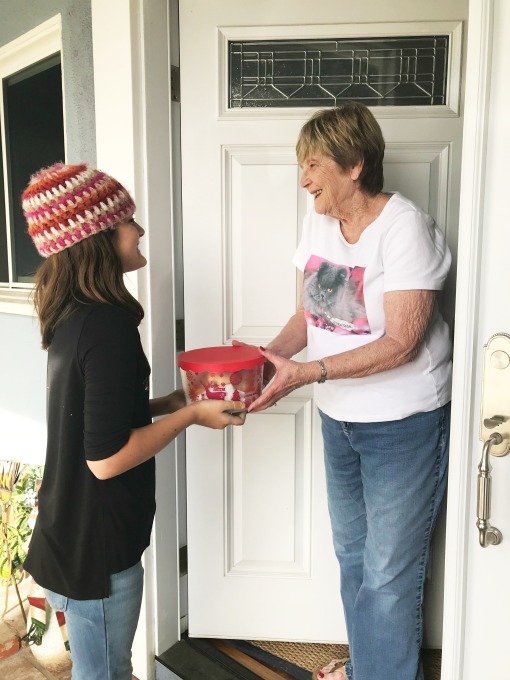 With the Krusteaz Holiday Cookie Helper, the goodness doesn't stop at the yummy recipes.  Take the personality quiz and receive a coupon for a Krusteaz cookie mix and a chance to be one of 10 cookie fans to win a $100 grocery gift cards.
Georgia is in the holiday spirit on her own tween terms.  How does your tween celebrate the holiday season?