How old is too old to dress up like your favorite Disney character? Is Halloween the only acceptable day?  I say never and absolutely not!  Check out these adorable dresses, perfect for a fancy day at the Disneyland Resort.
This post contains affiliate links.  All thoughts and opinions are my own.
Dapper Day is a day to wear your best, vintage-inspired duds to the Happiest Place on Earth.  The stylish celebration is coupled with a themed shopping expo held at the Disneyland Hotel.  Buy unique clothing and accessories, check out live entertainment, and maybe even learn a few steps yourself.
But the official Dapper Day just doesn't come around enough for my taste.  I adore Disney every day of the year.  So I collected some vintage-inspired dresses that serve as an adorable part of your wardrobe, plus give way to some cute Disneybounding possibilities. Disneybounding is a fun fashion trend that allows wearer to wear non-costume clothing while still paying homage to favorite characters.  Each of these dresses is inspired by the Disney princesses I adore.
Vintage-Inspired Dresses for Disneybouding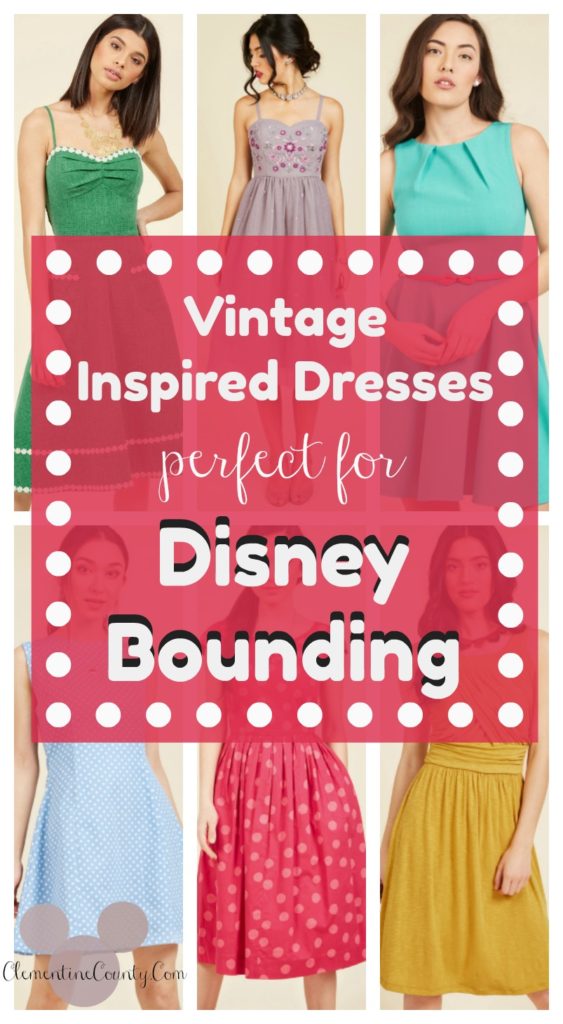 Rapunzel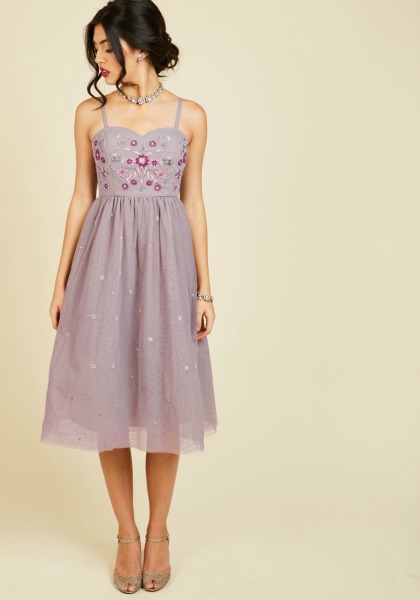 The lost princess has found an adorable lavender dress!  Rapunzel would adore this sweet springtime dress.  After braiding your hair, add some faux flowers for a look all the residents of Corona would love.
Belle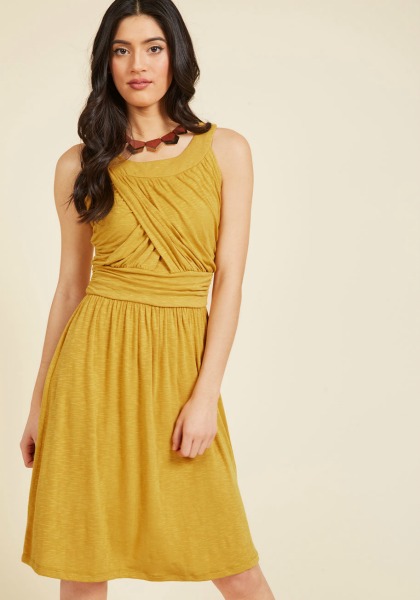 Waltz around the Disneyland Resort in a Belle-inspired yellow dress.  Make sure the Beast brings you some red rose accessories to finish off the look.
Ariel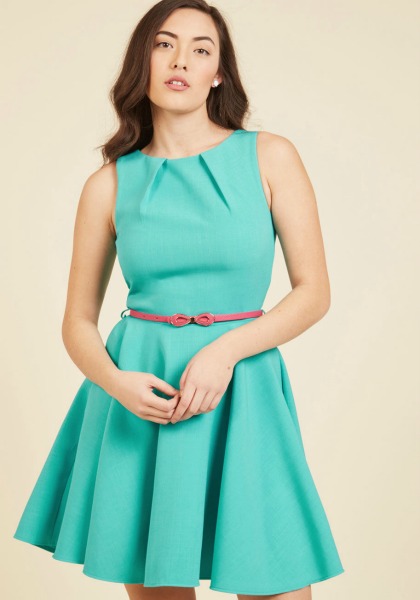 Rule the sea in this lovely blue dress.  Swim away from Ariel in her purple bikini and pay homage to her time on land.  Add seashell accessories and something sparkly as the sea.
Aurora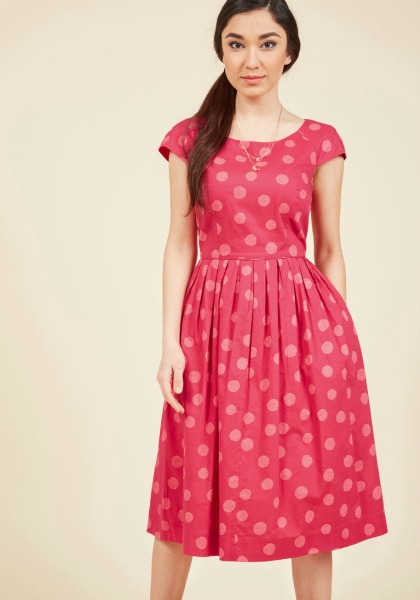 Make it pink for Aurora, even if Merryweather wants it blue.  This dress is so lovely you'll not want to sleep in.
Cinderella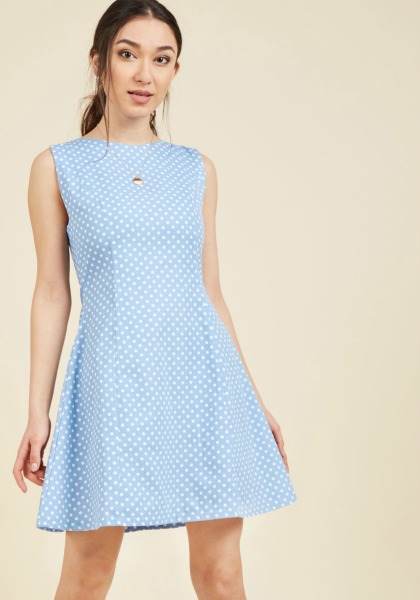 Cinderella is always the belle of the ball.  This polka dot retro inspired dress will make sure you are too. Glass slippers are a must.  Bonus points for getting birds to help dress you.
Tiana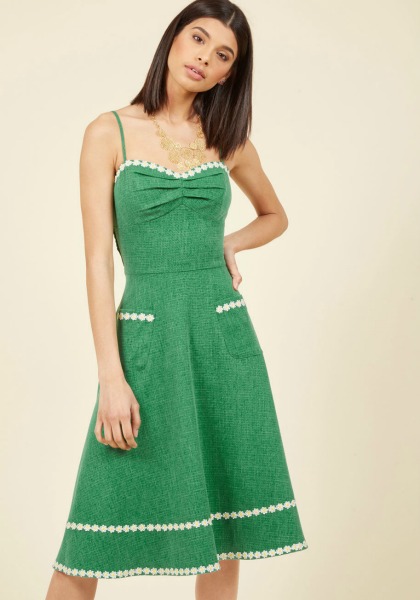 No need to chase down frogs.  This green dress will bring the princes to you.  It's perfect for a spring day in the park or a summer picnic.
Not really a costume, these vintage-inspired dresses are perfect for Disneybounding every day of the year.  I adore the sweet styling, perfect for warmer weather at the parks.
Who will you Disneybound as?