Not going to lie, the Knott's Berry Farm Boysenberry Festival is my jam.  As a long-time Orange County resident I adore the opportunity to celebrate Orange County history, while enjoying all of the boysenberry-themed offerings.
Knott's is always a fun day for my family, with a variety of attractions perfect for preschoolers to parents.  We are so grateful we were able to spend another day in the park, but the Boysenberry Festival was a first for all of us. Today I'm excited to share our all the fun, including our berry favorite food offerings.
We received complimentary admission into the park. All thoughts and opinions are my own.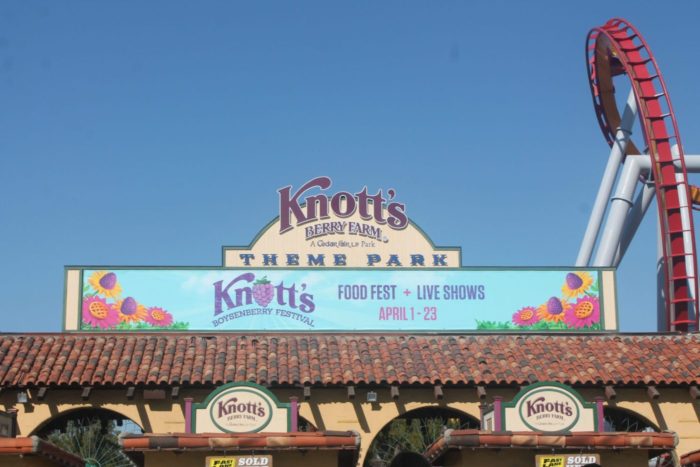 Boysenberry Food Offerings
From sweet to savory, Knott's has cooked up of 70+ boysenberry flavored items for guests to sample.  The best way to enjoy the Boysenberry Festival is by picking up a Tasting Card for $25, plus tax.  With the purchase of the card, you'll be treated to:
Boysenberry Pizza at Wagon Wheel Pizza
Boysenberry Ravioli at Spurs Chophouse
Boysenberry Buffalo Wings at the Gold Trails Hotel
Boysenberry BBQ Meatballs at the Bank of Calico
Boysenberry Fry Bread at the Gourmet Churro Factory
Boysenberry Panna Cotta at the Ghost Town Bakery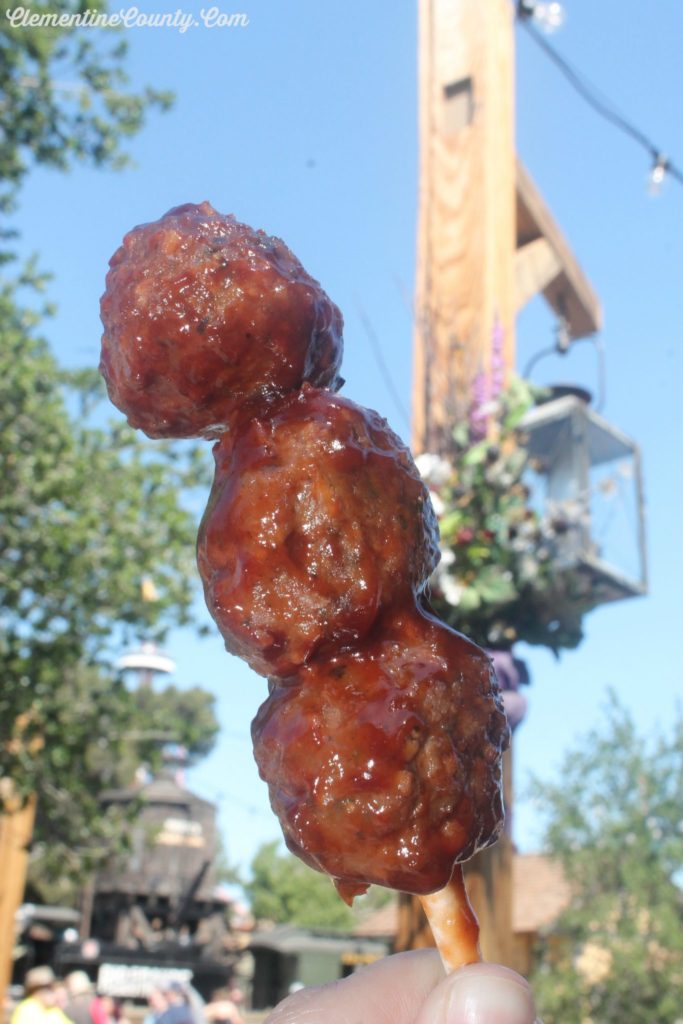 The stars of the Tasting Card are really hard to distinguish.  My 7-year-old loved the meatballs, while I kept hearing again and again how amazing the buffalo wings were.  Dessert's always my favorite part of the meal, and the fry bread won me over.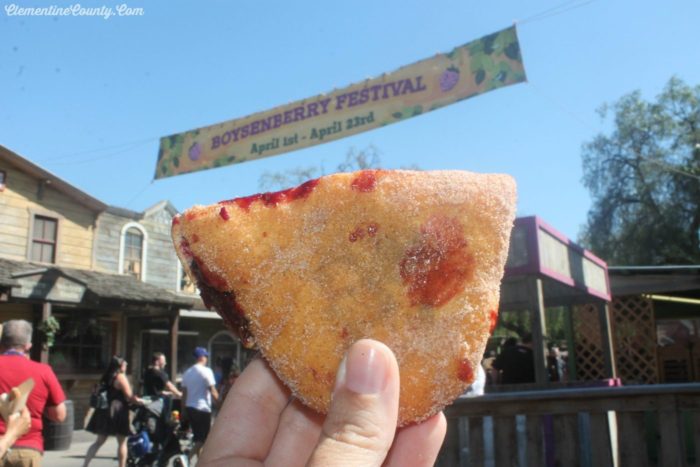 The fry bread was ooey, gooey goodness.  Pro Tip: wear purple to the Boysenberry Festival so when you ooze boysenberry filling on your shirt, no one will know.
The fun doesn't stop there, though.  Boysenberry goodies, both prepared fresh and packaged, can be found throughout the park.  Boysenberry popcorn, boysenberry cream soda, boysenberry jerky–it's all so amazing!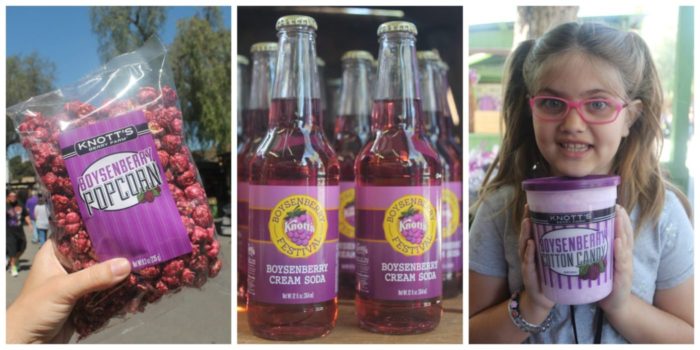 Boysenberry Wine & Craft Beer
In addition to all the yummy things there are to eat, you'll want to stop by to sample the wine and beer tastings.  A separate Tasting Card for alcohol can be purchased for $25, plus tax.  This allows guests to sample a variety of wines and beers.  Served with small tasting plates, it would make a lovely date to share with someone special.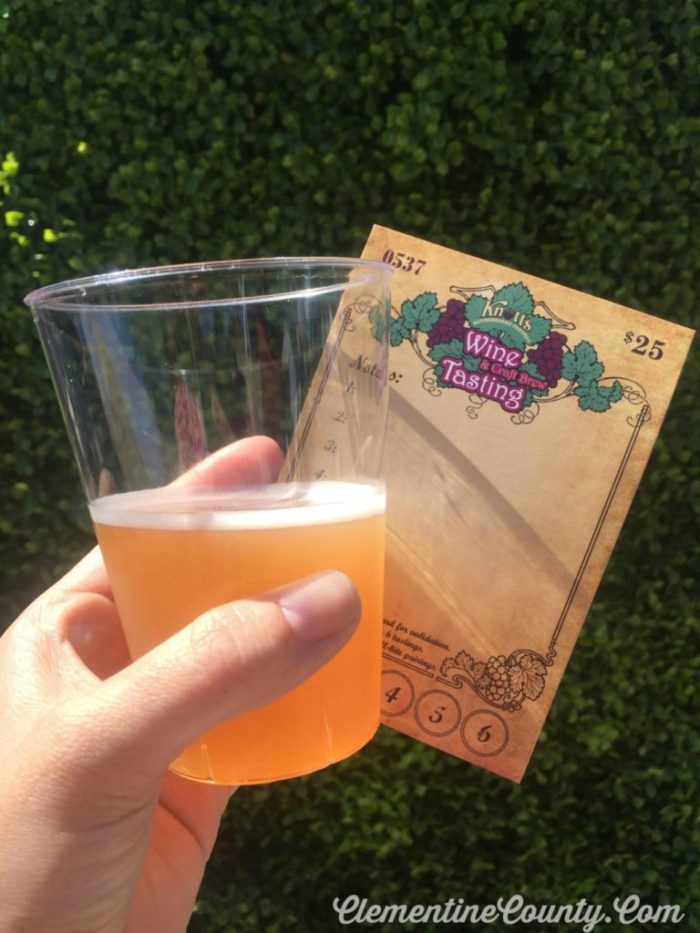 Boysenberry Festival Fun
In between six large servings of deliciousness from the Tasting Card, you'll want to stroll through the park.  There's tons of fun scheduled for this special time of year.
Shopping
Shop at the unique vendors selling homemade crafts (it's like Etsy in person) at the Craft Fair.  Or pick up some boysenberry memorabilia like themed Snoopy stuffed animals and boysenberry candles.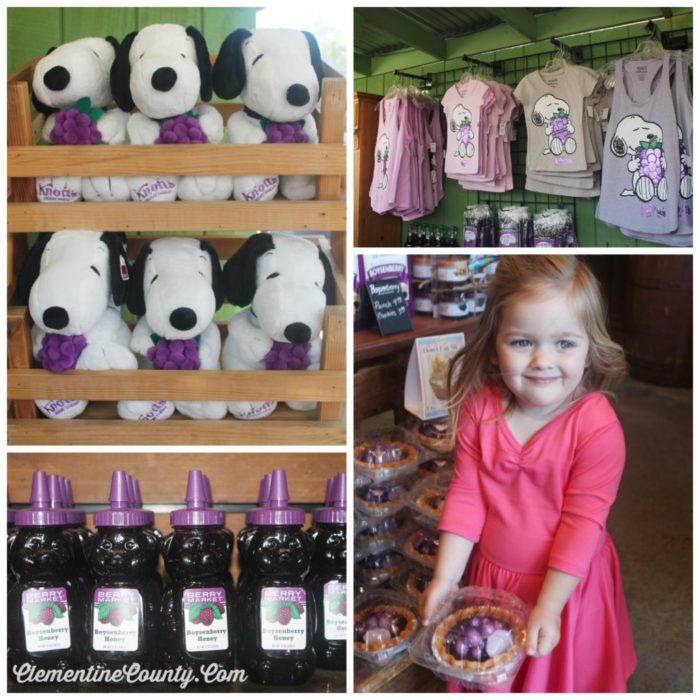 If you can manage to keep plants alive (I can't), boysenberry plants are available for purchase at a recreation of Walter & Cordelia Knott's Original Roadside Boysenberry Stand.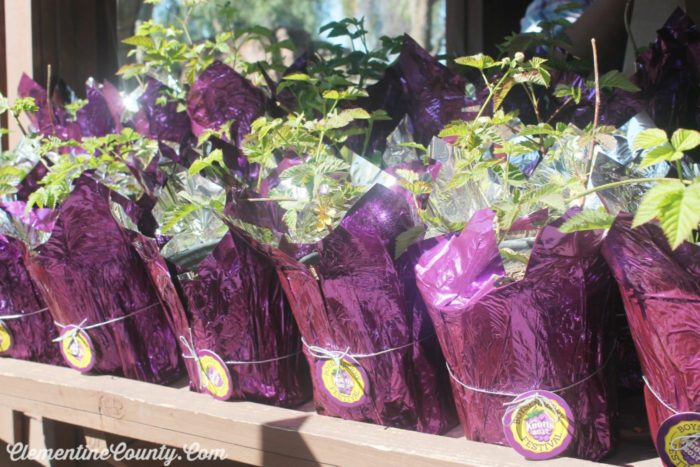 Also available are numerous boysenberry stand items.  I picked up boysenberry barbecue sauce for my husband at Christmastime, and it was seriously amazing.
Some items, like the boysenberry soft serve, as available year round, while others are reserved just for the 23-day festival.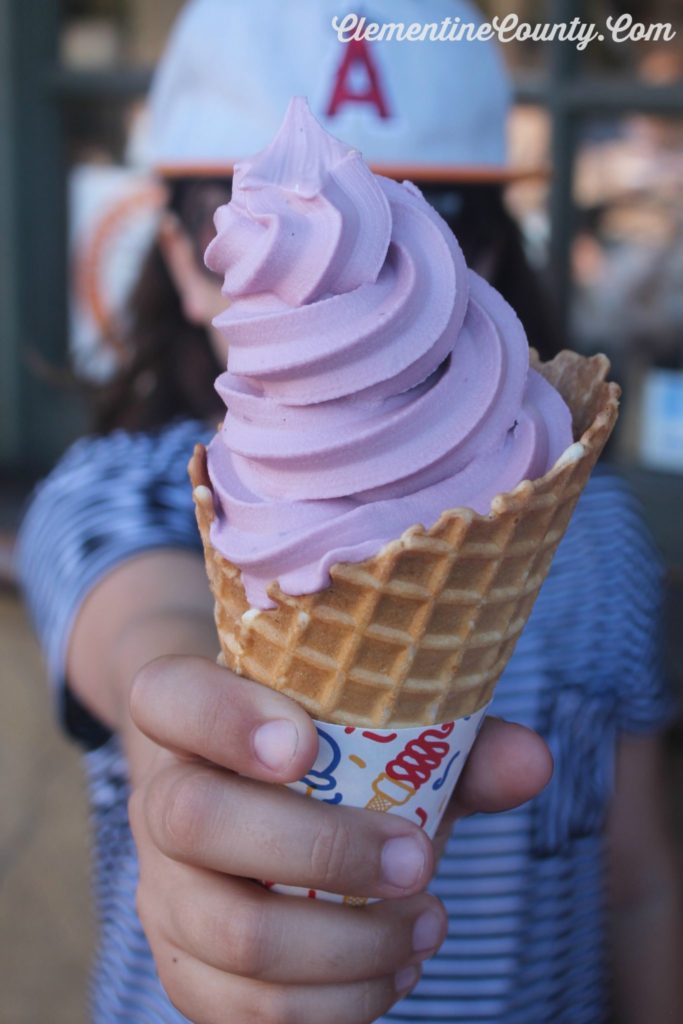 Festival Fun
My kids are all about the roller coasters right now.  So we took advantage of the opportunity to run on some of our favorite rides.  For my youngest, Camp Snoopy is a great place to start.  The Easter Beagle stops by for an adorable photo op with his Peanuts pals.
There are tons of live shows, full of interactive opportunities to get the whole family eating pie, dancing, and laughing. Don't miss these fun elements of the Boysenberry Festival:
Snoopy's Boysenberry Jamboree
Birdcage Theater Melodrama
Old MacDonald's Farm
History of the Boysenberry & Knott's Berry Farm film viewing
Krazy Kirk and the Hillbillies Comedy Show
Calico Park Fun & Games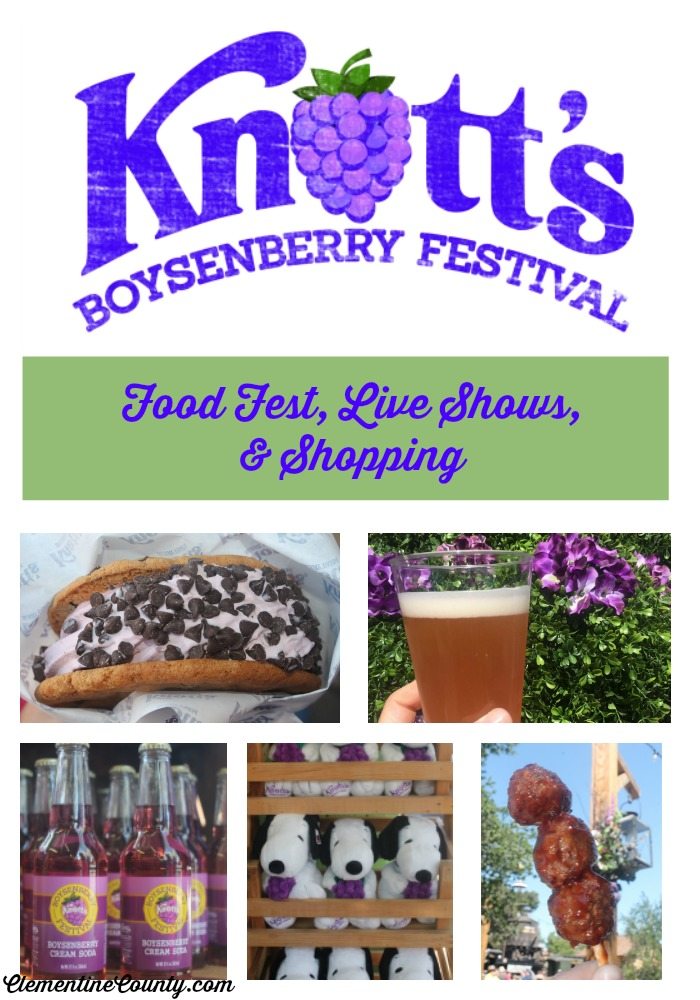 Check out more of the flavorful fun at Knott's Berry Farm, by using the hashtag #Boysenberry Festival.