Sea lions, and harbor seal, and fur seals, OH MY! Part of our summer bucket list included beach days. In Orange County that isn't a hard request. Yet, my summer plans also included educational experiences and finding opportunities to give back. The Pacific Marine Mammal Center was all of those things!
This post is not sponsored. All thoughts and opinions are my own.
Located in Laguna Beach, California, the Pacific Marine Mammal Center rehabilitates and releases marine mammals, like sea lions, found within Orange County. Their facility currently houses over 100 residents, many of whom will be finding their way back to the Pacific within months.
Just check out this amazing Before & After photo of "Crossfit" from the PMMC's Instagram account.
We were able to spend part of our afternoon observing & learning thanks to our knowledgable volunteer guide Mia. She explained why 2015 & 2016 have been such busy years for the PMMC. El Niño is causing decreases in plankton, driving fish away. The hungry mammals are unsuccessful hunting, discouraging further hunting. This ugly cycle ends up with sea creatures malnourished. Additionally, over fishing decreases the marine mammals food supply. Check out the  Seafood Watch List for sustainable seafood choices.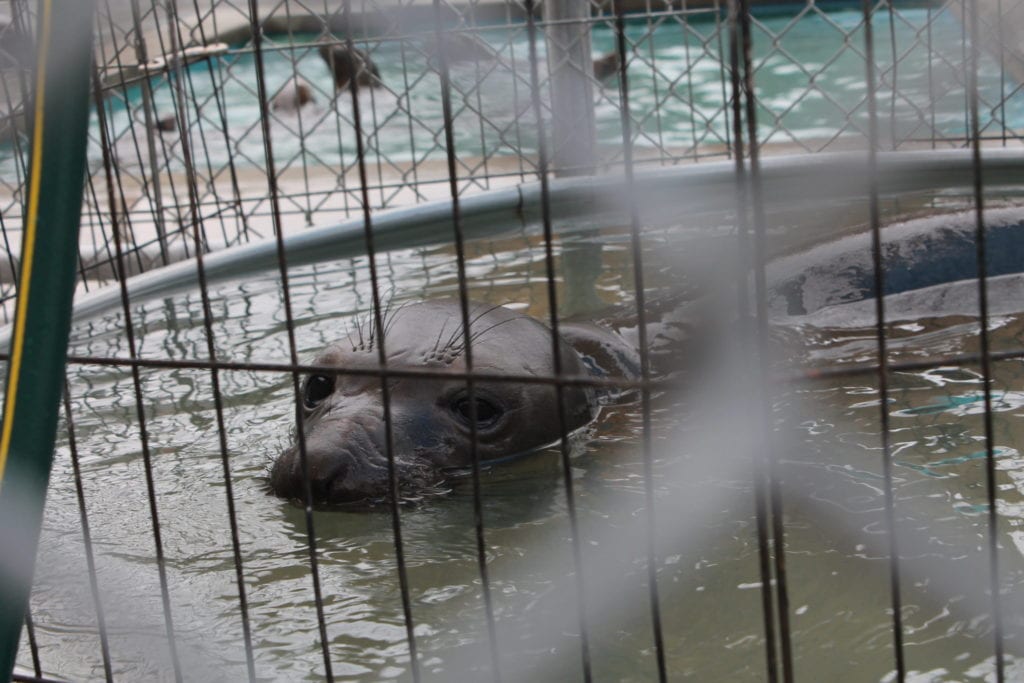 While visiting, we were able to view several pools of animals at play and at rest. Their barking made my kids giggle, but more importantly it opened up great conversations on how we can make a difference for wildlife. We were able to see all of the animals, plus visit the butterfly garden in about an hour. It's a great addition to any beach day.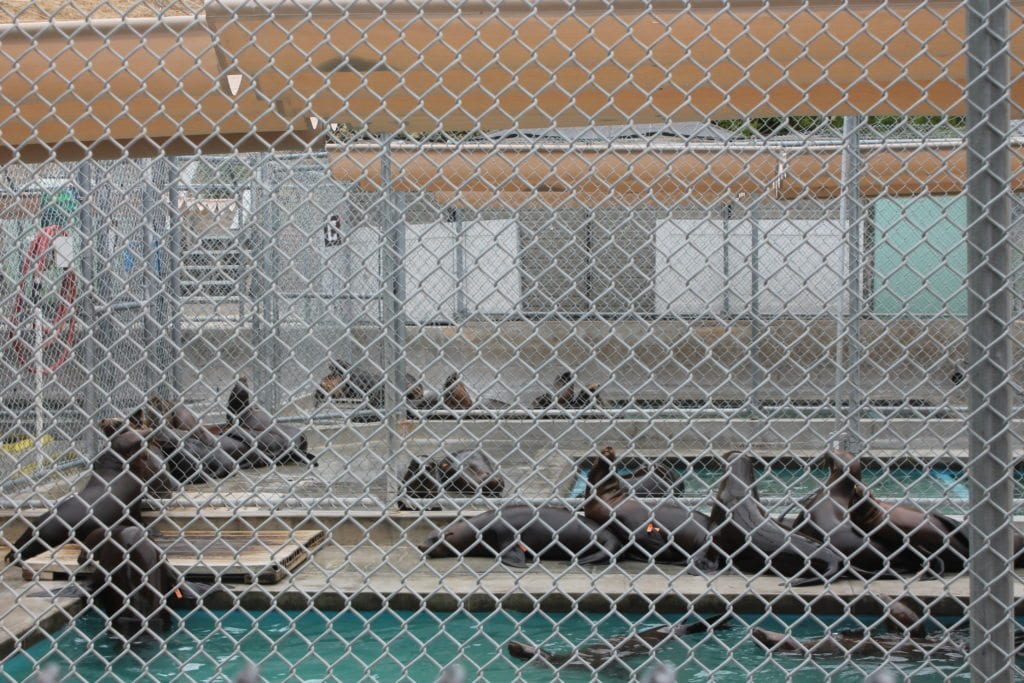 If you're curious what the animals are doing now, you can check out the center's webcam. While visiting the center is free, there are plenty of opportunities to donate and support the rehabilitation of these marine mammals.  Check out their website for donation information. There's also a small gift shop with proceeds benefitting the center.

Pacific Marine Mammal Center Highlights
Currently houses 100+ marine mammals like sea lions and harbor seals
Focus on rehabilitation & release
Amazing & knowledgable volunteers
Close proximity to Orange County beaches
Free admission; donations gladly accepted